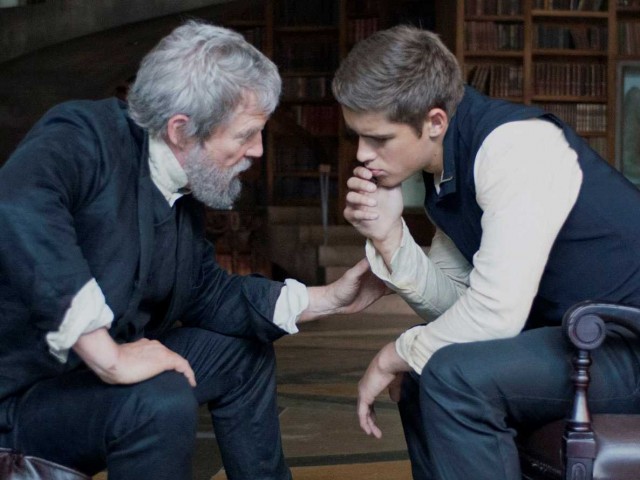 Step into a local movie theater or bookstore today, and chances are one will see adults — who aren't with teens — engaged in stories featuring Young Adult (YA) characters. The YA genre is increasingly popular today, reaching a far wider audience than just the 12 to 18 year old crowd. More than half of YA book buyers are 18 and older — and 78 percent of those purchasers are buying the books for their own reading, according to a recent Publisher's Weekly study.
So it's no surprise that the film versions of already popular YA books are also well-received. The trend can be traced to the record breaking Harry Potter saga and Twilight series, but also seen more recently in successes such as The Hunger Games and this year's The Fault in Our Stars. But while they may be the most known film adaptations of books today, there are plenty of others with varying degrees of success. Here are five notable YA adaptations coming up this year.
The Giver (August 15)
Lois Lowry's dystopian novel has been read (and also banned) across classrooms since its publication in 1993. It presents a society in which pain is eliminated through the process of "Sameness," purging emotional depth. The story follows a young boy, Jonas, who inherits the position of "Receiver of Memory," who stores all memories before Sameness. Jonas receives these memories from The Giver. Upon realizing the power of knowledge, Jonas questions his community's ignorance-based happiness. As seen in the trailer, Jonas's character appears older in the film, and the action amped up. The film stars Jeff Bridges, Meryl Streep, Katie Holmes, and Brenton Thwaites.