5 Hollywood Rumors: 'Kingsman 2' May Bring Back A Major Character

Every week, we take an in-depth look at the latest rumors coming out of Hollywood, from casting news to rumored directorial choices to the latest TV revivals. This week brought us plenty more gossip, including the possible return of a major character in Kingsman 2 and the latest on the second season of American Crime Story. Below, check out five of the biggest Hollywood rumors of the week.
1. The Flash solo movie may include Cyborg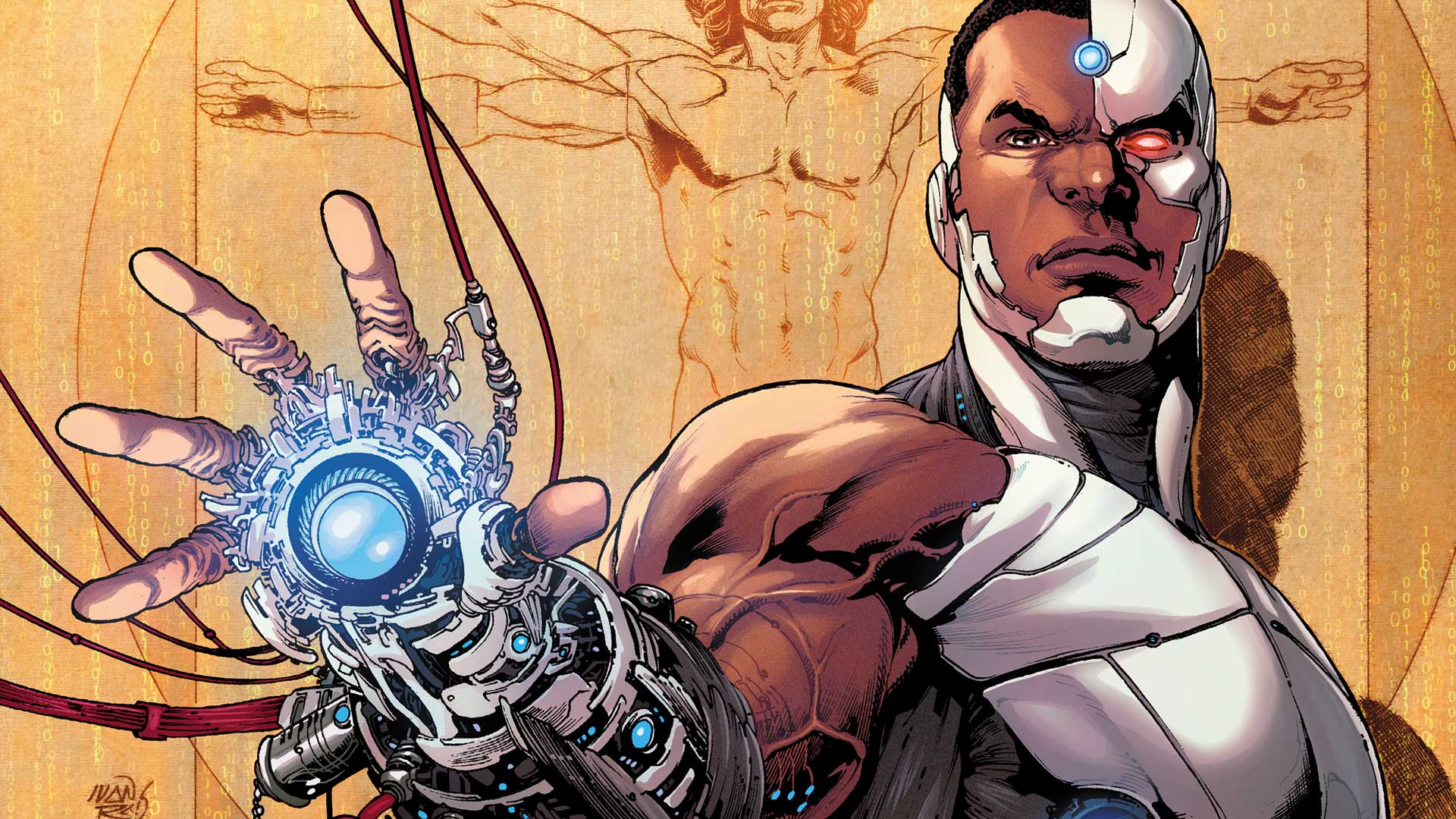 Batman v Superman producer Deborah Snyder recently dropped hints as to what fans can expect from Warner Bros.'s upcoming The Flash solo movie, due out in 2018. In an interview with Forbes, Snyder suggested that the flick could see Ezra Miller's speedster teaming up with Ray Fisher's Cyborg.
"As you can imagine, when we get to the Flash movie, Ezra Miller and Ray Fisher — who plays Cyborg — are kind of our youngest characters, and they have a really nice comradery [sic] with each other," she said. "Ezra is super funny, so the tone of that film will be very different than the rest of them."
Warner Bros. hasn't commented on the possibility, but it makes sense that the studio would want to include Cyborg in several upcoming movies, given that his solo flick won't be out until 2020. Fans will have to stay wait for more details, but they can catch both character together in Justice League: Part One, which arrives on November 17, 2017.
2. Kingsman 2 could bring back this major character
Warning: spoilers ahead!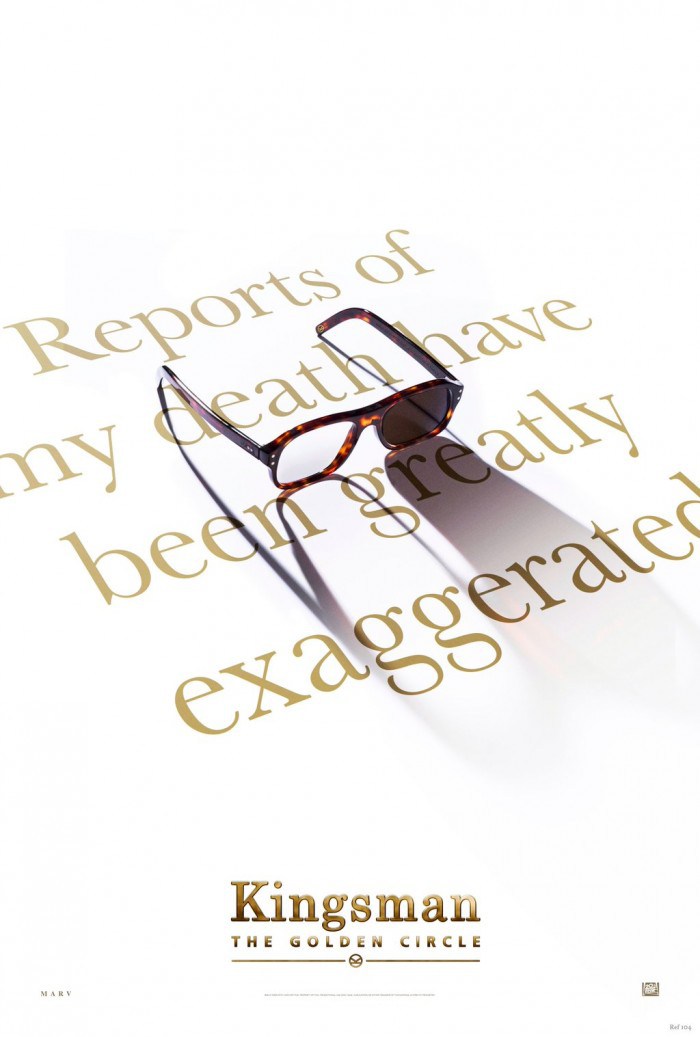 Kingsman: The Golden Circle is introducing a lot of new characters, but there will also be some familiar faces joining the fray. In addition to returning star Taron Egerton, the movie's first promotional poster is now hinting that Colin Firth's Harry Hart could make an unexpected return in the sequel. That's a bit of a surprise, considering that — spoiler — Hart dies at the end of the first film…or so we thought.
The new poster (seen above) suggests otherwise, depicting Hart's signature glasses on top of a very telling sentence: "Reports of my death have been greatly exaggerated." Firth has yet to officially confirm his participation yet, but it looks like there's a good chance we'll see him back alongside Egerton's Eggsy soon. Kingsman: The Golden Circle is set to hit theaters on June 16, 2017.
3. Another solo Superman movie may be in the works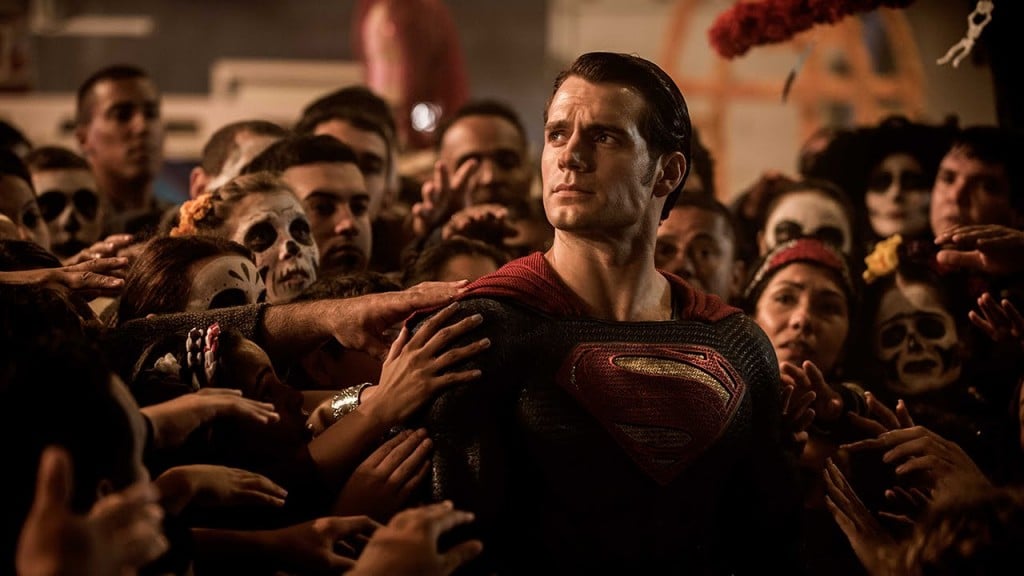 Ever since Batman v Superman hit theaters, there's been a lot of talk about a potential solo movie for Ben Affleck's Caped Crusader. But is there also a possibility for Henry Cavill to don his cape again in Man of Steel 2? It seems so, according to director Zack Snyder.
"I think if we could get a good script it would be great to have a standalone Superman movie. I think that would be fun to do," he said, per IGN. "Part of the reason we haven't announced the standalone Superman movie was to support some of the events of (Batman v Superman)."
Warner Bros. hasn't slotted Man of Steel 2 into its schedule, but that doesn't necessarily mean it's not happening. The solo Batman film isn't on the schedule either and Affleck has made it pretty clear that's already in the works. There's always the possibility the studio will move some stuff around or add in some more release dates. Either way, it would likely be a while before we saw another Superman movie, as Snyder and Cavill will be plenty busy working on next year's Justice League (not to mention, a possible cameo in Wonder Woman).
4. American Crime Story season 2 could bring back John Travolta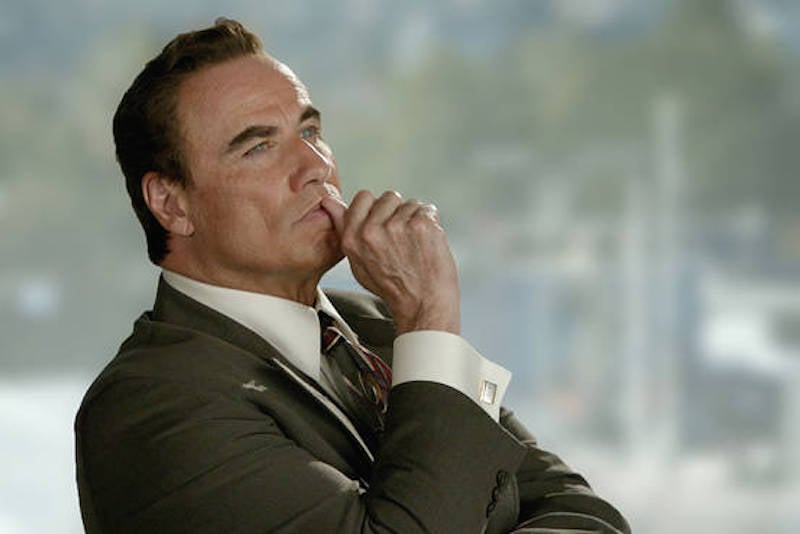 American Crime Story drew critical acclaim in its freshman season, The People v. O.J. Simpson, and it looks like Travolta, who played lawyer Robert Shapiro in the series, could return to the show in its second round. "I told them I was interested and that it was up to them," Travolta told the Hollywood Reporter of the second season.
Next season will reportedly focus on Hurricane Katrina, which Travolta points out he has has personal experience with. He even recounted the time a survivor broke down in tears upon seeing him — a moment he says could translate well to TV. "It was because I was a familiar face, and in this chaos it was the first sign of help. If I had arrived there, it meant that help was on its way. So I love that moment. I don't know what they're going to write, but that moment alone is equivalent in this last episode."
So could Travolta be playing himself in the second season of American Crime Story? We'll have to stay tuned to find out.
5. The Spider-Man reboot might be titled Spider-Man: Homecoming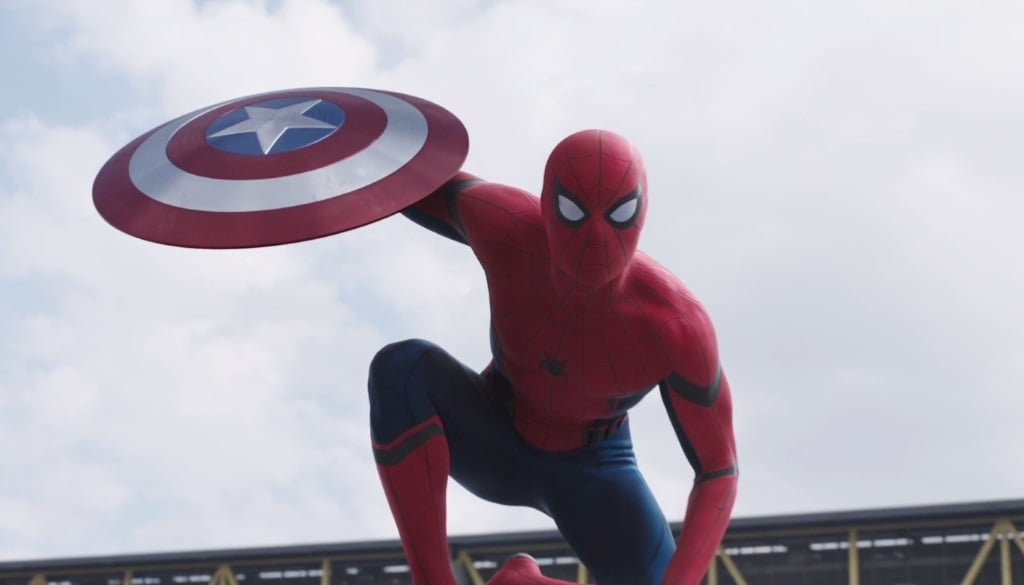 Though Sony hasn't publicly announced an official title for its upcoming Spider-Man reboot, the studio may have recently accidentally dropped a major hint about what the solo hero movie will be called. As the BBC has just brought to light, Sony Pictures recently registered the URL, SpiderManHomecomingTheMovie.com, leading to rumors that that's the final title for the new movie.
As comic fans know, Homecoming is the title of the 1984 Marvel comic, Amazing Spider-Man #252, which featured appearances by both Iron Man and Captain America. Whether the movie will feature this title and take inspiration from this issue remains to be seen. Marvel and Sony have not commented on the speculation.
More from Entertainment Cheat Sheet: