5 Musicians Who've Had Big Sound and Style Changes
Some musicians define their careers by continually reinventing their sound and image from album to album. While for others maintaining a specific look and sound to make a niche for themselves is the way they appeal to fans and pursue the kind of music that interests them, for the following artists, constantly changing themselves has been a way to stay creatively inspired over the course of their long careers.
1. Bob Dylan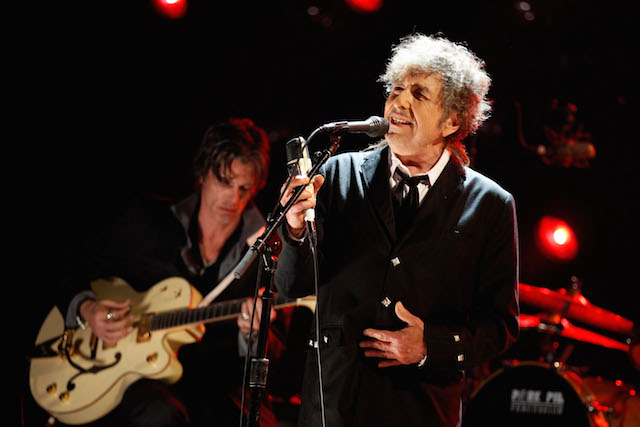 Bob Dylan is probably the epitome of the musician who has repeatedly reinvented himself. He began his career in the early 1960s as a Woody Guthrie-imitating folk singer-songwriter, performing solo with an acoustic guitar and writing protest songs like the classic "Blowin' in the Wind." Later in the decade he made the controversial choice to go electric and began playing rock and roll with a full band. That decision alienated his old fans but gained him a lot of new ones and produced more classic songs such as "Like a Rolling Stone." Dylan being booed by fans the first time he performed electric is one of the most famous and important moments in rock and roll history. When Dylan grew exhausted with the huge amount of attention he was receiving in the '60s, he retreated to his family life and reinvented himself again as a country-influenced singer which the rock and roll lovers weren't thrilled with but produced more classics like The Basement Tapes and "Lay, Lady, Lay." And all that was only in one decade of Dylan's prolific career as a perpetual shape-shifter.
2. David Bowie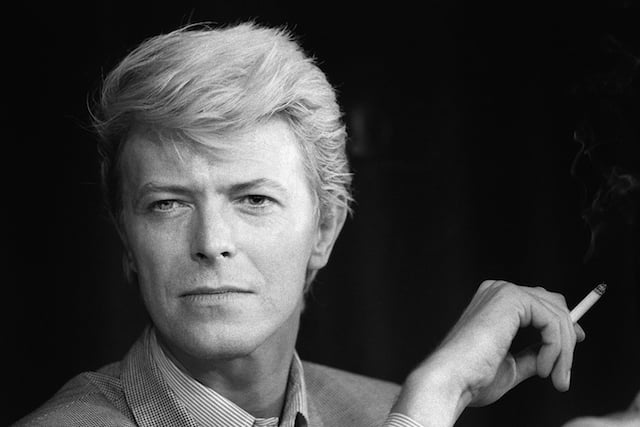 British rocker David Bowie has defined his career by repeatedly shape shifting and inventing different personae for his different albums. He rose to fame with the record The Rise and Fall of Ziggy Stardust and the Spiders from Mars, during which time he adopted the persona of the alien rockstar called Ziggy Stardust. Later in the 1970s Bowie created another alien persona called "The Thin White Duke" based on the song from the album Station to Station and inspired by the movie The Man Who Fell to Earth. According to biographer Chris Sanford, Bowie became so engulfed in the characters he created for his music during that period that he had a hard time disassociating from them. A move to Berlin at the end of the '70s prompted a more minimalistic sound and resulted in the massive hit album and song "Heroes," which was inspired by the mood of the Cold War and the divided city. Again, like with Dylan in the previous one, all that was only in one decade. Bowie has continued to constantly reinvent himself throughout his career and is generally recognized as being one of the most successful artistic chameleons.
3. Madonna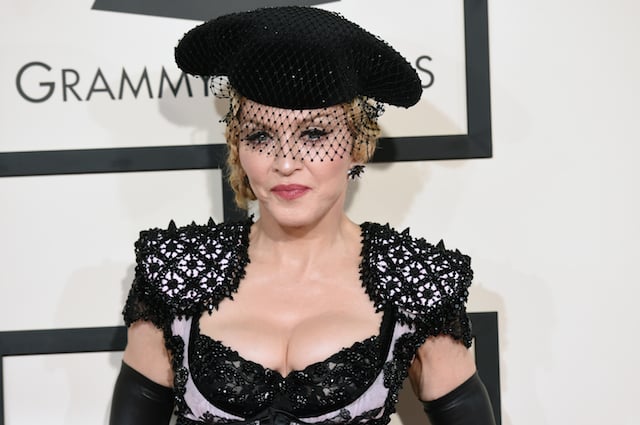 The Queen of Pop set the mold for all pop starlets to come after her both by provocatively pushing the envelope and by changing her look with every album she releases. During the '80s Madonna had her first global success with the album and song "Like a Virgin." Its corresponding look featured her in fishnet tights, crucifix necklaces, and bleached hair that has become so iconic it represents not only Madonna but the entire decade. She also experimented with old Hollywood glamor during this period, as exemplified in her "Material Girl" video paying homage to Marilyn Monroe's role in the 1953 comedy Gentlemen Prefer Blondes. In the 1990s with the music video for "Justify My Love" as well as her book Sex, Madonna delved into the aesthetics of S&M long before Fifty Shades of Grey made that kind of thing acceptable. She has continued to push boundaries by experimenting with religious and sexual imagery in her aesthetics as well as continue to release albums and tour into her 50s. Madonna is considered one of the most influential women and influential musicians of the last century in particular for her early embrace of the music video to show off the constant reinventions of her look.
4. Prince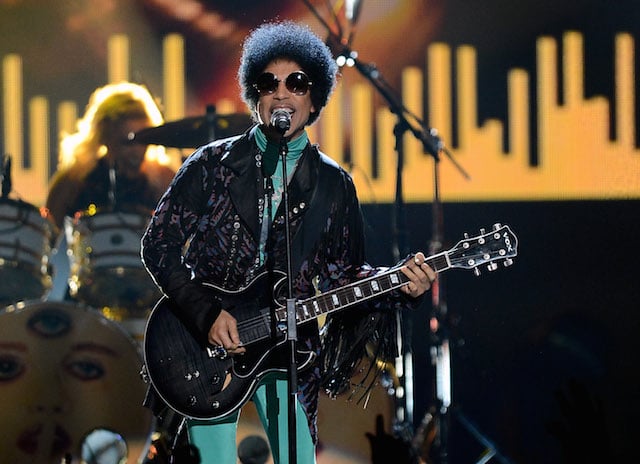 Prince is a notorious shape shifter, even having once changed his name to an unpronounceable symbol. The musician has experimented with R&B, soul, funk, rock and roll, and pop sounds throughout his career. His early solo career was dominated by sexy pop songs infused with electronic, funk, and R&B sounds. After having a few early hits at the beginning of the '80s, Prince the title track from 1999 saw Prince getting political and protesting against the spread of nuclear weapons. In the mid-'80s Prince reinvented himself as a movie star and even won an Oscar for the score to the movie Purple Rain, which is now a cult classic rock film.
Part of Prince's transformation in the mid-1990s had to do with a conflict he had with his label Warner Bros. First he refused to release an album due to spiritual awakening that caused him to realize it was evil, then he changed his name, then he bumped up his artistic input to get out of his contractual obligation with the record company. Aside from his work as a solo artist, Prince has written hugely successful songs for other people including the duet with Madonna "Love Song" and the Bangles' "Manic Monday." In 2004 at the Rock and Roll Hall of Fame tribute to George Harrison, he reminded everyone that he could have been a rock and roll guitar god with a scene-stealing solo during the Beatles' "While My Guitar Gently Weeps." Prince is an artist who has worn many hats and could have worn even more.
5. Jack White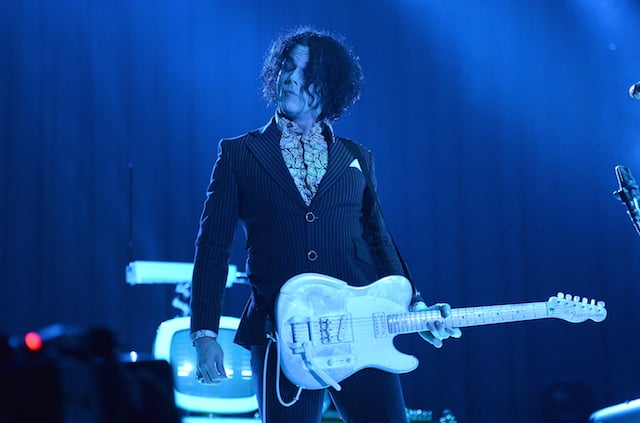 Jack White is best known as the frontman/mastermind of the alternative rock duo The White Stripes. He's the youngest musician on this list, but like the others he has continued to reinvent himself with each new project he has taken part in. The White Stripes were known for ushering in a new era of garage rock with their minimalist aesthetic accompanied by their red-and-white color scheme. During this time White wore mostly an all-red ensemble of red pants and a red t-shirt. When he began his side project the rock band The Raconteurs, White went for more of an I'm-just-one-of-the-guys vibe and tried to blend in with the other four members as they made arena-worthy, southern-influenced rock. With his next band, the industrial blues group The Dead Weather, White and the other members mirror their goth sound with their look by typically wearing all-black and sporting dyed black hair. When he launched his solo career, White adopted a new color scheme with blue, black, and white and a penchant for flamboyant suits reminiscent of Elvis or Hank Williams. The look matches the vintage southern inspirations coming through in the rock and roll on his solo albums.
More from Entertainment Cheat Sheet:
Want more great content like this? Sign up here to receive the best of Cheat Sheet delivered daily. No spam; just tailored content straight to your inbox.