5 Must-See Leonardo DiCaprio Films
Whenever a new Leonardo DiCaprio film hits theaters, it's become customary for audiences to wonder why the acclaimed actor has yet to receive an Academy Award statuette. His current movie The Revenant — from Oscar-winning Birdman director Alejandro González Iñárritu — is no exception. [Update, 2/29/16: DiCaprio has won his first Oscar: Best Actor for 'The Revenant'.] While there's no telling if his latest project will bring DiCaprio the gold, its release provides the perfect chance to review some of the actor's best roles thus far. Here are five highlights from his impressive career.
1. What's Eating Gilbert Grape (1993)
In his first Oscar-nominated role, a young DiCaprio steals the spotlight from bigger stars, Johnny Depp and Juliette Lewis, as the former's developmentally disabled brother. The film — directed by Lasse Hallström — demonstrates the actor's commitment to his craft, as he effortlessly loses himself in the emotion-fueled role of Arnie Grape. Following its release, DiCaprio achieved a new level of notoriety, ultimately paving the way for him to become a Hollywood heartthrob in films such as Romeo + Juliet and Titanic. However, his road to big-screen stardom truly begins here.
2. Catch Me If You Can (2002)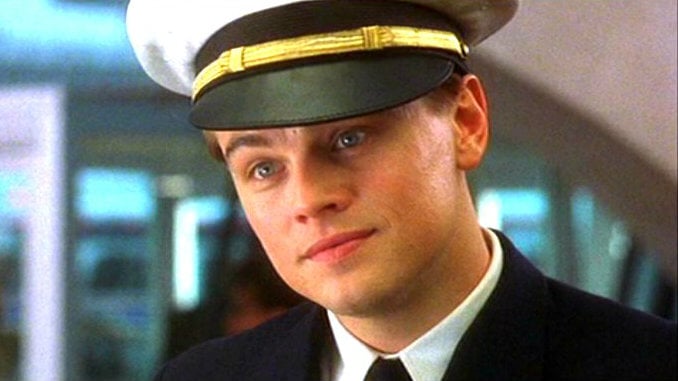 After Titanic cemented DiCaprio as a household name, he headlined hit films like The Man in the Iron Mask and Gangs of New York before gaining a new level of respectability for his role as Frank Abagnale Jr. in this true story of a teenage check forger who managed to con his way into millions of dollars. DiCaprio earned a Golden Globe nomination for the Steven Spielberg film, again outshining more seasoned performers in Oscar-winning costars, Tom Hanks and Christopher Walken. Charming and soulful, DiCaprio emotionally anchors a tale that could have easily fallen flat in lesser hands.
3. The Departed (2006)
In 2006, DiCaprio earned critical acclaim in two hit films. While his turn as a South African gunrunner in Blood Diamond earned him an Oscar nomination, it is his role as undercover cop Billy Costigan in Martin Scorsese's crime saga that remains one of DiCaprio's most complex and satisfying roles. Caught between two worlds, the character endures extreme circumstances to infiltrate the criminal organization of Frank Costello (Jack Nicholson), and DiCaprio — amid a sea of brilliant performances —  nails the duress that Billy faces in serving as the police force's ultimate weapon.
4. Django Unchained (2012)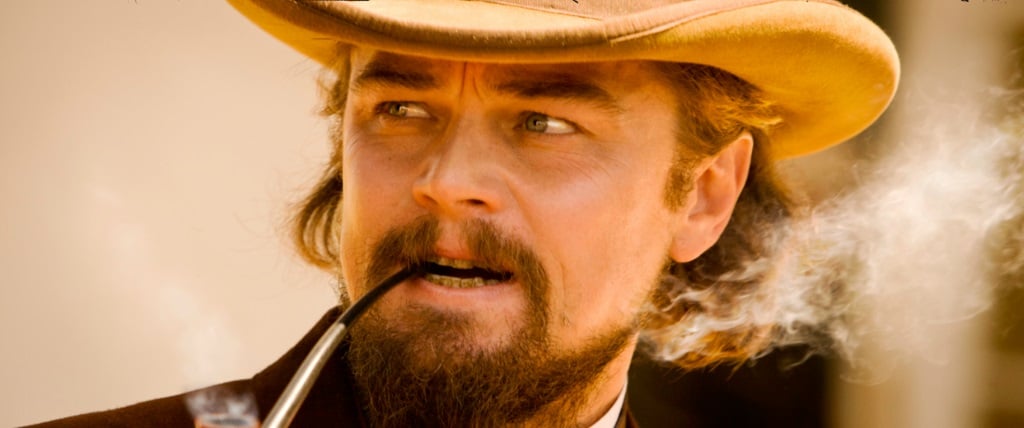 Usually, stars of DiCaprio's caliber are concerned about tarnishing their images by playing unsympathetic characters largely lacking a moral code. Yet, DiCaprio jumped at the chance to play the ruthless plantation (and slave) owner, Calvin Candie, in Quentin Tarantino's spaghetti Western. In the role, the actor displays a ferocity that he rarely exhibits onscreen and imbues a character — that could have otherwise been viewed as cartoonishly evil — with a sense of decorum and poise that nicely complements stars, Jamie Foxx and Christoph Waltz, the latter of whom won his second Oscar for the film.
5. The Wolf of Wall Street (2013)
In his fifth collaboration with Scorsese, DiCaprio brings the rise and fall of corrupt stockbroker Jordan Belfort to life in this controversial black comedy that satirically celebrates excess. The film provides the perfect vehicle for the actor to command the screen, as Belfort has a reputation for rousing (and profane) motivational speeches aimed at drumming up profits. Marking one of the first films DiCaprio both starred in and produced (second to The Aviator), the project was a pet project for the actor, and given the gusto with which he leads it, every bit of that passion is apparent onscreen.
Honorable Mentions
Titanic (1997)

The Aviator (2004)

Blood Diamond (2006)

Shutter Island (2010)

Inception (2010)
Follow Robert Yaniz Jr. on Twitter @CrookedTable
Check out Entertainment Cheat Sheet on Facebook!