5 Must-See Movies From Animation Master Hayao Miyazaki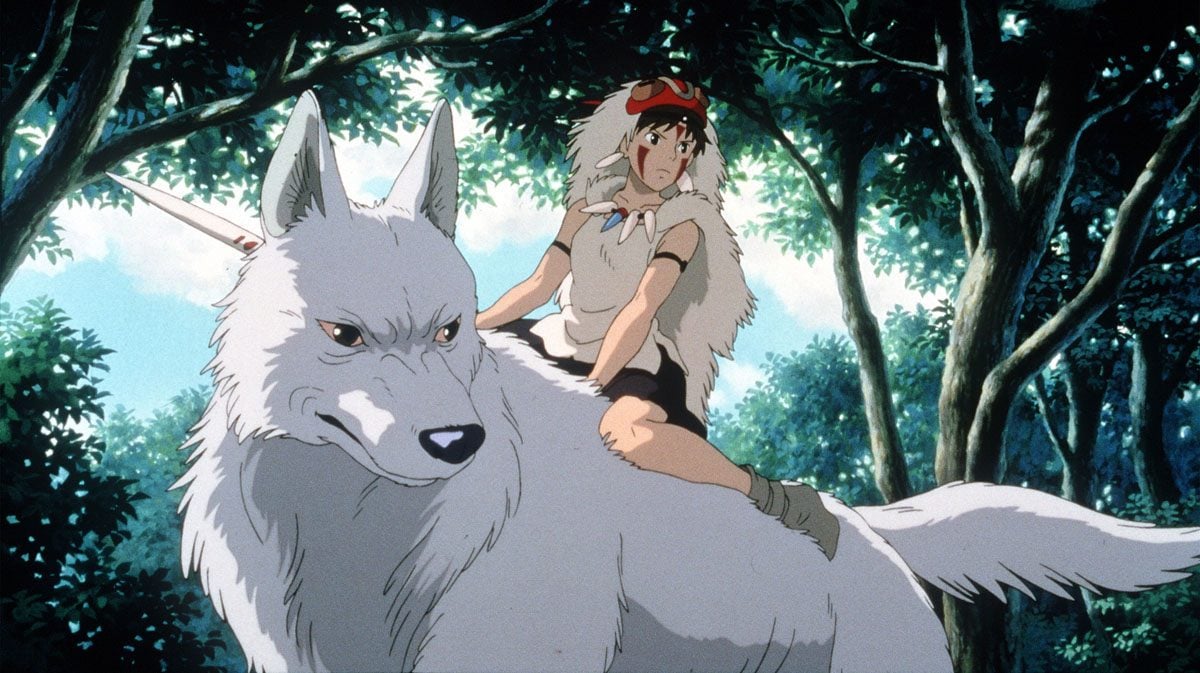 Hayao Miyazaki is widely regarded as one of the foremost animators of his generation. His visionary style, his iconic characters, and beautiful artistry all have made for a career that puts him in the pantheon of history's greatest filmmakers. Having written and/or directed upwards of 18 movies, he has a vast collection of work that's instantly recognizable from the opening credits. From Ponyo to the The Wind Rises, it's hard to find a film made by Miyazaki's Studio Ghibli that hasn't been unequivocally amazing.
Among those great films though, there are a few that have stood above the rest. Each and every one features its own beautiful imagery and whimsical fantasy storyline, giving us an impressive body of work that makes it hard to find a true dud in the bunch. Even the so-called "worst" of Miyazaki's films are widely considered to be objectively great, demonstrating that the bar for the talented writer/director is far higher than most other's.
My Neighbor Totoro was Miyazaki's first critically acclaimed hit, debuting 26 years ago to worldwide audiences. We follow the adventures of two young girls discovering a forest full of magical creatures, while they cope with the tragedy of their mother lying sick in a hospital bed. It's a poignant story that touches on mature themes set to beautiful animation and creatures straight out of your deepest dreams. It forever marks the first in a series of films that made Miyazaki the iconic filmmaker he is today.
Based loosely on the children's novel The Borrowers, The Secret World of Arrietty follows the journey of an inches-tall family that lives in the floorboards of a house, borrowing supplies from the full-sized residents as they co-exist peacefully. A small boy discovers and befriends the family, whose lives are put in danger when they're almost driven from the home. In the dubbed-over American version, well-known talent such as Will Arnett, Amy Poehler, and Carol Burnett provide their voices for a film that taps into the nostalgia of anyone who's read the source material.
Castle in the Sky marked the first full release from Studio Ghibli, making for a massive global success. It follows a young girl in her search for a legendary flying city, as she encounters airships, pirates, and kidnappings. Our main character finds out she's descended from a line of royalty that previously ruled over the flying city, and must escape her captors who seek the take the city for themselves while using her to gain access. Thanks to its stunning visuals, it's regarded as one of the greatest animated films ever made, and for good reason.
An Alice in Wonderland-esque adventure, Spirited Away was Miyazaki's follow-up film to the widely heralded Princess Mononoke, managing to top even that after becoming the highest grossing animated film in Japanese history. We see our main character trapped in a resort for supernatural creatures, forced to work as she searches for her parents who have been transformed into pigs. It's surreal, gripping, and tells a nuanced story about growing up and coming into your own set to the backdrop of Miyazaki's typically spectacular animation.
With a jaw-dropping 100% positive review score in Rotten Tomatoes, Kiki's Delivery Service stands head and shoulders above the rest as a virtually perfect movie (if the rating is to be believed of course). We see the story of a 13-year-old witch making her own way in the world, as she deals with losing her magic powers and coping with the reality of being human. It's a true testament to a film that's a quarter-century old still managing to hold up with time, aging like a fine animated wine.
Check out Entertainment Cheat Sheet on Facebook!