5 of the Greatest Action Movie Bromances
Despite all the explosions, shoot-outs and high-octane stunt work, action films are not without their fair share of what have come to be referred to as "bromances." A central male friendship typically provides the focal point for many big-screen thrill rides, either as a united front against the villains or as a source of conflict in and of itself. While many examples of cinematic male bonding are worthy of mention (e.g., Tango and Cash, Men in Black, Rush Hour), here are five of the most memorable "bromances" to hit action cinema over the years.
1. Maverick and Goose, Top Gun (1986)
While the competitive relationship between Pete "Maverick" Mitchell (Tom Cruise) and Tom "Iceman" Kazansky (Val Kilmer) takes a significant chunk of the film's runtime, it's ultimately Maverick's bond with Lt. Nick "Goose" Bradshaw (Anthony Edwards) that is cemented in moviegoers' collective memories. Marked by a shared "need for speed", this duo is inseparable throughout much of the film (no spoilers here!). In fact, their friendship can largely be attributed for popularizing the modern usage of the term "wingman." Moviegoers still haven't lost that lovin' feeling.
2. Riggs and Murtaugh, Lethal Weapon (1987)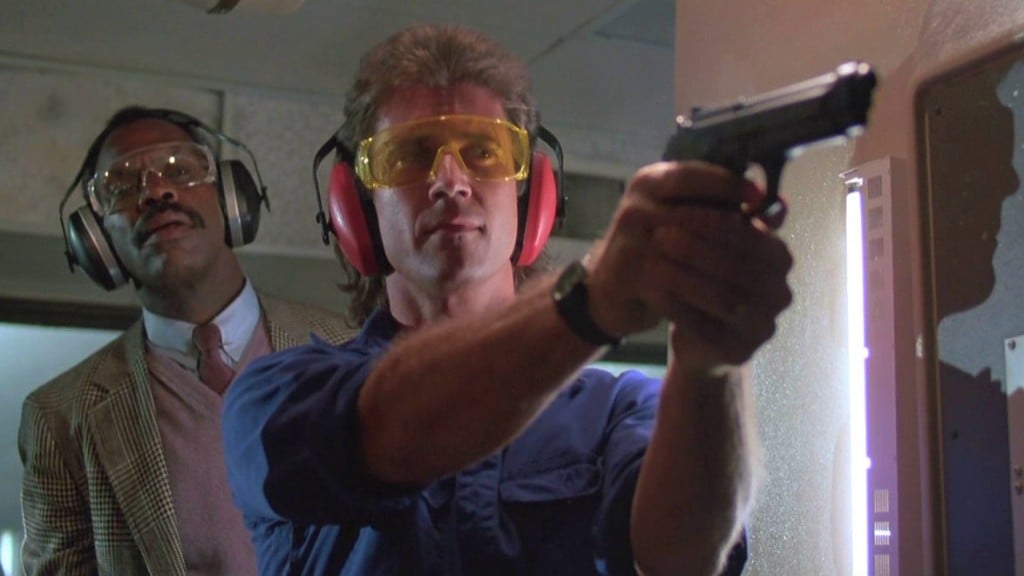 Through four films, Martin Riggs (Mel Gibson) and Roger Murtaugh (Danny Glover) proved unlikely partners as they took on case after case. Ultimately, the two cops become more like brothers than simply colleagues — forming a connection that steadily grew from film to film — and their exploits still rank among the best examples of how well a "buddy cop" film can work when the actors in question have as much chemistry as these two. Even nearly two decades since their fourth and final big-screen appearance, we're still not too old for these LAPD veterans.
3. Bodhi and Johnny Utah, Point Break (1991)
In many ways, the tale of Johnny Utah (Keanu Reeves) and Bodhi (Patrick Swayze) functions almost as a traditional romance (of course, minus the romance). Hear me out: Utah infilitrates Bodhi's crew of outlaws, but along the way finds himself allured by their enigmatic leader and is torn between his newfound ally and his sense of duty. This premise has been done numerous times in cinema since (more on that in a moment), as it truly takes the concept of a "bromance" to the next level. Plus, it's a notable reason why fans of the film are wary of this year's upcoming remake.
4. Mike Lowrey and Marcus Burnett, Bad Boys (1995)
Much like Riggs and Murtaugh, Mike Lowrey (Will Smith) and Marcus Burnett (Martin Lawrence) are partners and friends who become much more closely linked than their police duties require. The beauty in their first adventure — which marked Michael Bay's directorial debut — is that its comedy relies largely on the unexpected commingling of their personal and professional lives, leading to a great deal of confusion on the characters' parts. Recent announcement of third and fourth films in the series now has fans hopeful for more from these two.
5. Dominic Toretto and Brian O'Conner, The Fast and the Furious (2001)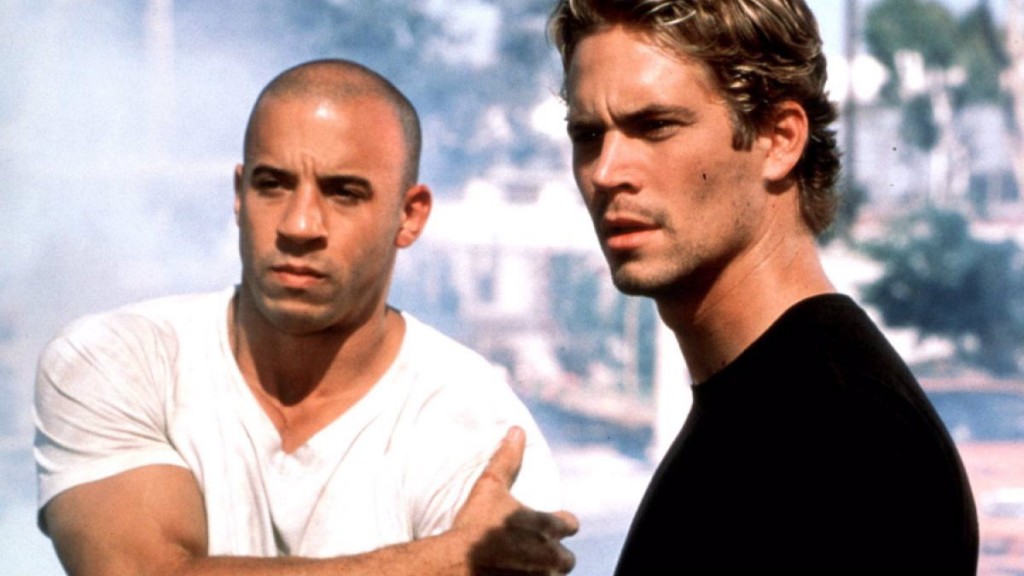 An FBI agent goes undercover to nab a gang of criminals but becomes too closely aligned with its leader, ultimately finding himself at a moral crossroads. Sound familiar? Despite its Point Break similarities, this first installment of the long-running series established the friendship between Dominic Toretto (Vin Diesel) and Brian O'Conner (Paul Walker) that served as the foundation for what has evolved into a much more complex narrative. This year's Furious 7 sadly wrapped up that storyline with a heartfelt tribute to the late Walker, one that moviegoers won't soon forget.
Follow Robert Yaniz Jr. on Twitter @CrookedTable
Check out Entertainment Cheat Sheet on Facebook!       
More from Entertainment Cheat Sheet:
Want more great content like this? Sign up here to receive the best of Cheat Sheet delivered daily. No spam; just tailored content straight to your inbox.