5 Things to Know About 'Avengers: Age of Ultron' Before the Premiere
We're down to the last week before the debut of Avengers: Age of Ultron and anticipation is running high. Early reviews are largely positive, with the initial Rotten Tomatoes score sitting at a healthy 83%. Meanwhile, fans are left wondering what surprises the movie has in store for them, given its status as a tentpole for the Marvel Cinematic Universe. Our last check-in on Earth's mightiest heroes came a year ago with The Winter Soldier, when SHIELD collapsed and Captain America became a truly compelling character. Now we get to see the fallout from the events of that movie in a whole new way.
The basic plot of Age of Ultron shows us Tony Stark having made good on his promise to privatize world peace, attempting to build a sentient network of robots. Like it is with most movies, they turn evil and cause the Avengers a whole lot of grief. Of course, there's far more to it than that, which is why we're here to break down everything of note that you can expect once the premiere kicks off at midnight on May 1.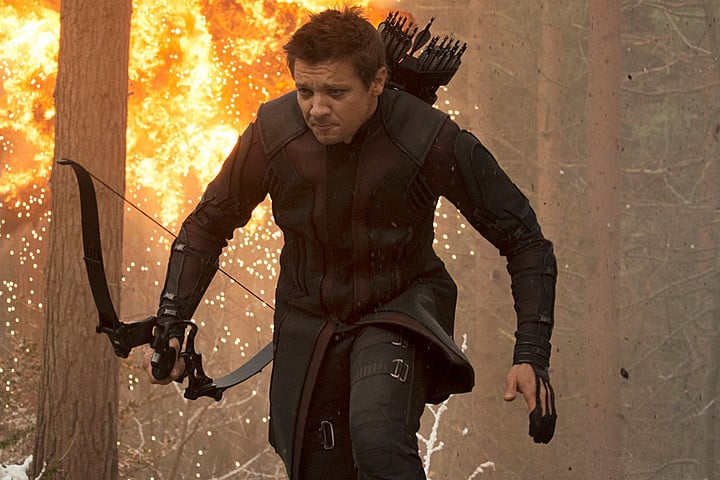 1. Hawkeye will be back in full form
Jeremy Renner made no secret of his displeasure for having had Hawkeye spend three-quarters of The Avengers as a brainwashed murder zombie serving Loki. This time around, he's made a point of noting that Marvel's favored archer will be back and firmly rooted on the side of good. It was less than ideal to see him relegated to a secondary role the way he was last time around, so needless to say, it'll be great getting some actual character development out of him for Age of Ultron. So far we've seen plenty of the other heroes, with even Black Widow showing up in The Winter Soldier to provide some backstory. Now it's Hawkeye's turn to take the spotlight. Or at least we hope.
2. Here come Quicksilver and Scarlet Witch
For the first time, characters from the X-Men universe will be playing major roles in the MCU. In the comics, both Quicksilver and Scarlet Witch are full-on mutants, with the former having already appeared in X-Men: Days of Future Past. But due to licensing issues that make it so 20th Century Fox has exclusive rights to the word "mutant," Quicksilver was recast and given a new origin story for Age of Ultron. The trailers we've seen seem to have him and his sister playing adversarial roles as allies of our main villain, but odds are they'll end up switching sides when it's all said and done, making them the newest additions to the Avengers.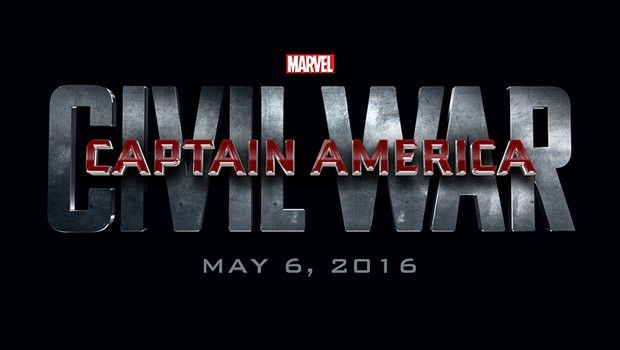 3. We'll have the groundwork for Civil War
The Civil War storyline is one that fans have been clamoring for almost as much as The Infinity Gauntlet. In it, we have Iron Man and Captain America at odds with each other over a proposed law that would require all superheroes to register with the government. All the heroes of the Marvel Universe pick sides, and a war among our most beloved characters breaks out. Given the unpopularity of Tony Stark after inventing a murderous artificial intelligence in Ultron, it's clear that charges are being set for an explosive conflict in the near future. Captain America: Civil War debuts next spring, meaning that Age of Ultron will likely end with enough bad blood to launch the full-scale battle we know is on the horizon.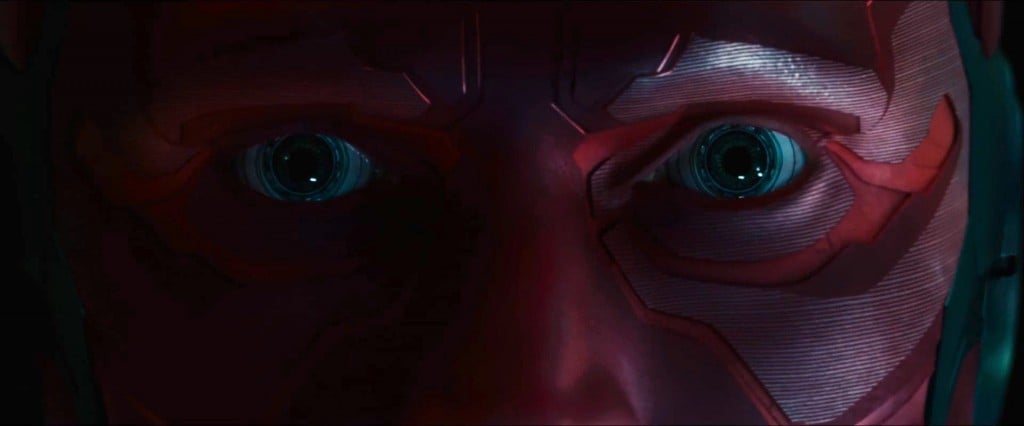 4. We're getting our first look at Vision
The yin to Ultron's yang, the setup for the android hero Vision has been a long time coming. Paul Bettany has voiced Tony Stark's computer interface "Jarvis" since the first Iron Man movie, and now he'll get to take corporeal form as a member of the Avengers. If we had to guess, Vision will act as an all-too-literal deus ex machina for our down-and-out heroes. His powers in the comics are extensive (invulnerability, super-intelligence, and lots more). That being so, he should play a large part in vanquishing Ultron when it's all said and done.
5. This might be the last iteration of this Avengers team
It's no secret that Avengers are constantly subbing in and out. The ones we see now are far from the only main members that compose the team, and if The Infinity Gauntlet is to be truly effective, more major heroes will have to be introduced into the mix. Rumors have floated around that eventually we may see the death of Captain America, as well as the exit of Robert Downey Jr. from his role as Iron Man.
Of course, Bucky Barnes (The Winter Soldier) has taken up the mantle of the Captain more than once in the comics, so Chris Evans's leaving the MCU wouldn't spell the end of his hero. But with Quicksilver, Scarlet Witch, Vision, and possibly more in Ant-Man, Black Panther, and Doctor Strange on the horizon, this could be our last look at our original Avengers team.
Follow Nick on Twitter @NickNorthwest
More from Entertainment Cheat Sheet:
Want more great content like this? Sign up here to receive the best of Cheat Sheet delivered daily. No spam; just tailored content straight to your inbox.