6 TV Shows Canceled Too Soon
Sometimes, good shows leave us much too soon. Take these 6 TV series, for example. They were cancelled shortly after they premiered, but received positive critic attention and outstanding ratings from review-aggregating websites. Here are six one-season wonders that got the boot too soon.
1. The Ben Stiller Show (1992-1993)
Fox's The Ben Stiller Show was a sketch comedy series that starred many big-name comedians, including Ben Stiller, Janeane Garofalo, Andy Dick, and Bob Odenkirk. It specialized in parodying movies, TV shows, and commercials, and would often have a special guest join in on sketches — sounds a bit like SNL, right? The Ben Stiller Show received a Metascore of 75 and was described by Entertainment Weekly as "the best new series that few people in America are likely to watch."
While it was comical, witty, and popular with those who watched it, the problem was that not that many people were tuning in. "The show was never a hit, usually hitting near last in the ratings, and was cancelled after only 12 episodes, leaving one episode unaired," writes TV.com. Interestingly, just after The Ben Stiller Show was cancelled, it won an Emmy for outstanding writing in a variety program.
 2. Enlisted (2014)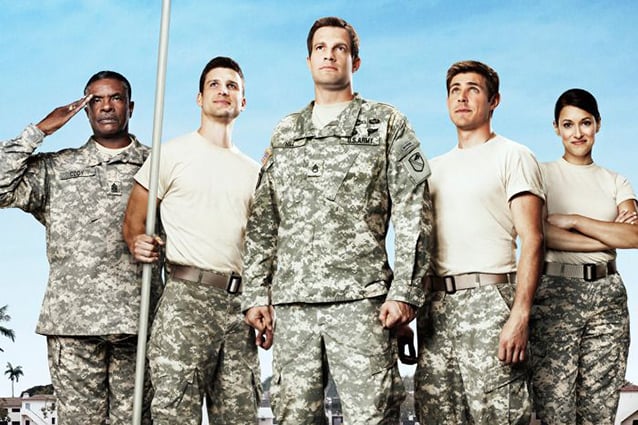 In this Fox sitcom, Sergeant Pete Hill is stationed at a small military base in Florida after being sent home from Afghanistan for punching a superior office, per Metacritic. At the Florida military base, he is assigned to lead a group of soldiers — including his two younger brothers, Derrick and Randy — at Fort McGee. The show received an 85% on the Rotten Tomatoes' Tomatometer and a Metascore of 65.
TV Series Finale reports that the show averaged a measly 0.6 rating in the 18-49 demographic with 1.77 million viewers. While there may not have been too many people watching it, the ones that did seemed to enjoy it. "It may tug on your heartstrings, but its wit and intelligence are among the attributes that give it the right to do so. All in all, the terrific 'Enlisted' is one of the most pleasing network comedies to come along in quite some time," per a Huffington Post review.
3. Lone Star (2010)
Fox's Lone Star centers around Robert Allen (James Wolk), a man who is living two separate lives. Some of the time he is in Houston with his wife Cat (Adrianne Palicki), while other times he lives in Midland with his girlfriend Lindsay (Eloise Mumford), according to Metacritic. Robert is a major con man, who briefly considers giving up his illegitimate life and putting an end to his Midland scam. That changes, however, when he consults with his dad, a long-time con artist who taught him the tricks of the trade. It received an 82% on the Tomatometer and a Metascore of 73, creating an average score of 77.5.
While it received positive attention from critics, the show was never able to grab viewers' attention. Entertainment Weekly writes that its premiere episode averaged just over 4 million viewers, which prompted the series creator Kyle Killen to write a letter to fans encouraging them to watch episode 2. "For [Lone Star] to survive we're going to have to pull off a minor miracle. Statistically, new shows tend to lose viewers in their second week. We're aiming to gain them. In fact, screw it, let's just double our audience," Killen wrote.
His letter didn't do much good. The second episode's viewership sank to 3.2 million viewers, prompting the network to cancel the show.
4. Terriers (2010)
FX's Terriers centers around two main characters: Hank Dolworth (Donal Logue), a recovering alcoholic and former cop, and his best friend, Britt Pollack (Michael Raymond-James), an ex-con. The two team up to run an unlicensed detective agency and solve mysteries while avoiding danger and their daily responsibilities.
The show received a Metascore of 75 and a 94% on the Tomatometer, resulting in an average score of 84.5. Poor ratings led to Terriers quick demise. The Los Angeles Times reports that the series averaged a measly 509,000 viewers in the 18-to-49-year-old demographic, making it the network's lowest-rated show ever.
5. Undeclared (2001-2002)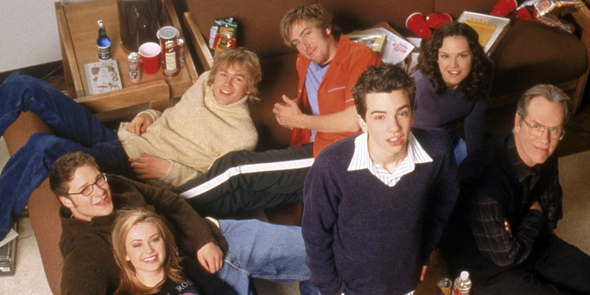 Judd Apatow, the creator of Undeclared, didn't find much success with this show. It follows a group of college freshmen, including Steven (Jay Baruchel), whose recently divorced dad (Loudon Wainwright III) decides to hang out with him and his friends. Fox's Undeclared received a Metascore of 85. Like many shows that come to an end too soon, Undeclared was plagued by poor ratings. That didn't stop critics from singing its praises, though.
"What Judd Apatow failed to accomplish in "Freaks and Geeks," his critically praised but short-lived NBC series about high school, he more than makes up for in "Undeclared," a dead-on look at college life that manages to be both hilarious and sweet. Looking for all the world like a hit, "Undeclared" has a fun-loving, smart and astute approach to comedy and college, when the world awaited you, but so did lots of beer, awkward moments and endless studying," states an SFGate review.
6. Freaks and Geeks (1999-2000)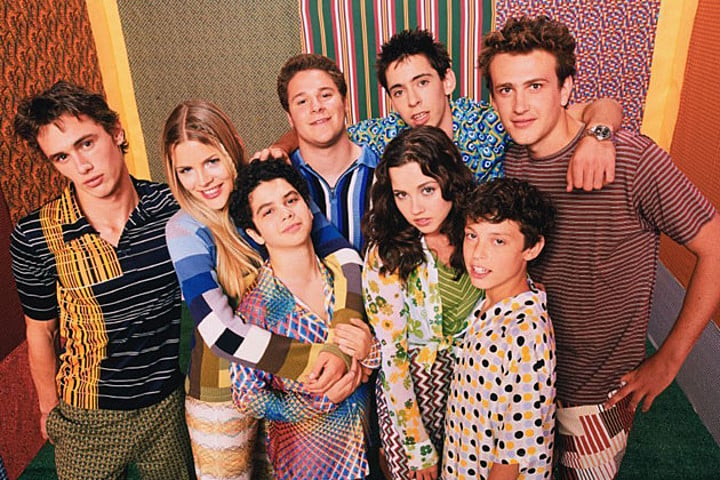 Freaks and Geeks centered around McKinley High in the 1980s. The show delves into two different groups of teens: the freaks and the geeks, and more specifically, two siblings: Lindsay and Sam Weir. Lindsay is with the freaks, while Sam is with the geeks. The show documents normal problems that teens experience, and tackled issues ranging from friendship to drugs to drinking to bullying, according to IMDb. Interestingly, Judd Apatow, the creator of Undeclared, also produced this show.
NBC's Freaks and Geeks was a hit with critics, and received a Metascore of 88. Unfortunately, despite its relatable plot line and positive reviews, it never had great ratings. The Hollywood Reporter states that the show drew about 7 million viewers and was NBC's lowest-rated show when it aired from 1999 to 2000.
More from Entertainment Cheat Sheet:
Want more great content like this? Sign up here to receive the best of Cheat Sheet delivered daily. No spam; just tailored content straight to your inbox.