Rock Music Pioneers Everyone Should Listen To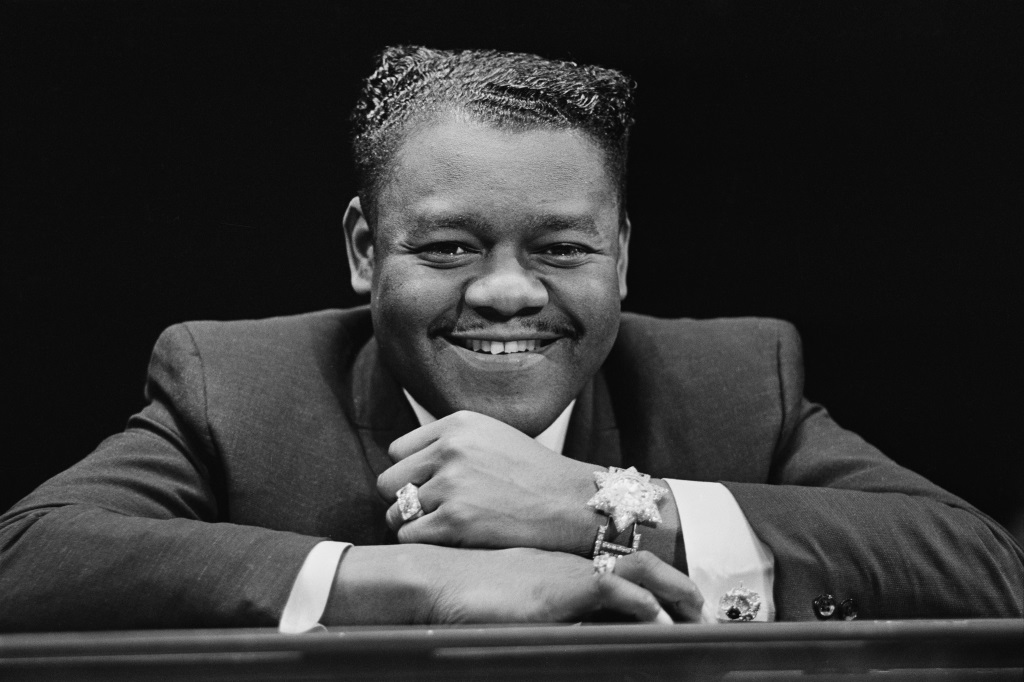 We tend to remember the artists that popularized our favorite musical styles more than we remember the ones that laid the foundations, pioneering new genres by pasting old ones together in new and creative ways. So it goes with the most important musical genre of the latter half of the twentieth century, rock and roll. Before the hard rock of the '70s, before the British Invasion, there were artists making music history simply by combining a sense of showmanship with the musical hallmarks of country, blues and R&B music to give birth to the rock music. Omitting a few of the most obvious contenders (sorry, Elvis), we've compiled this list of six pioneers of rock music worth your time.
1. Fats Domino
One of the key transitional artists bridging the gap between rhythm and blues with rock and roll, singer-songwriter and pianist Fats Domino wrote upbeat hits focused around his New Orleans-based instrumental ensemble, including electric guitar, bass, piano, drums and saxophone. His lyrics and songs were generally simple, upbeat tunes with catchy, irresistible choruses that helped him land 35 hits in the top 40 charts during the 1950s. Signature hits like "Ain't That a Shame" and "Blueberry Hill" shaped the sensibilities of many artists that shaped rock music into its most recognizable forms in the '60s and '70s. Both John Lennon and Paul McCartney, for example, acknowledged the influence of Fats Domino on their own songwriting. McCartney even claimed that the Beatles' hit was a direct attempt to emulate Domino's style.
2. Chuck Berry
"If you tried to give rock and roll another name, you might call it 'Chuck Berry'," said no less an authority on rock music than John Lennon. Chuck Berry more or less created rock and roll by blending black rhythm and blues music with white country music to create something new that turned out to appeal to listeners on both sides of the prominent race divide. His lyrics most often focused on teen life in songs like "Maybellene" and on the genre he helped to create like "Johnny B. Goode" and "Rock and Roll Music." His first single "Maybellene," often touted as the first rock and roll song, became an instant hit upon its release in 1955, and Berry was an established star by the end of the decade. His distinct blend of genres was integral to the formation of rock music, as was his use of rock mythology in his lyrics and his onstage showmanship, and his stylistic influence is evident in almost every rocker of note in the '60s and beyond.
3. Little Richard
Little Richard easily outpaces even the likes of Chuck Berry when it comes to stage presence and showmanship, if not in direct influence. Richard Wayne Penniman sang fast-paced, upbeat songs that blended New Orleans R&B instrumentation with upbeat boogie-woogie and the passion of a great gospel singer to create his signature sound, anchored by his distinct raspy wailing vocals to match the intensity of later rockers like Robert Plant or Mick Jagger. His departure from traditional R&B beats laid the foundation for the standard rock beat also consolidated by the music of Chuck Berry. Influencing soul singers and rock bands in equal measure, Little Richard released a string of hits in the late 1950s, including "Good Golly, Miss Molly" and "Tutti Frutti" that incorporated the standard verse-chorus songwriting style and the sexually suggestive lyrics that came to characterize most rock music from the '60s and onward. His musical and stylistic influence has been acknowledged by the likes of James Brown, Bob Dylan, Jimi Hendrix, Paul McCartney, George Harrison, and John Fogerty.
4. Bill Haley & His Comets
Bill Haley began his long career in music in the 1940s, performing country music with his "Saddlemen" while only occasionally incorporating blues influences, before he transitioned to a rockabilly style and to the new name, Bill Haley & His Comets. Before long, the band released two international hits with "Shake, Rattle and Roll" and "Rock Around the Clock," both of which demonstrated the band's newfound move towards rhythm-and-blues style songs. They released nine top 20 singles in the span of two years, selling out concerts for their energetic stage presence. Their popularity waned with the rise of newer, hipper and more sexualized rock and roll stars like Little Richard and Elvis Presley, though they remained big in Europe, where Haley's songs continued to influence many of the architects of the British Invasion. Today, they are recognized as one of the first white acts to bring rock and roll music into the mainstream and were inducted into the Rock and Roll Hall of Fame in 1987.
5. Carl Perkins
The rockabilly era of the 1950s was an important one in the development of rock and roll, and Carl Perkins is perhaps the most direct personification of the influential time period. The "King of Rockabilly" worked with the likes of Elvis Presley and Johnny Cash during the Sun Records days of the mid-50s, recording much of his best-known material, including his biggest hit "Blue Suede Shoes." His country-centric version of rock and roll contained many of the hallmarks of later rock music, especially southern rock, including guitar soloing, vocal improvisation and an emphasis on lyrical melody. His songs have been recorded by such artists as The Beatles, Elvis Presley and Jimi Hendrix. Paul McCartney went so far as to say that "if there were no Carl Perkins, there would be no Beatles."
6. Buddy Holly
When we think of a classic rock lineup, we think of a four-piece with two guitars, a bass and drums. We have Buddy Holly to thank for that. Holly began his short but pivotal music career by opening for Elvis Presley, a gig that marked his shift from country music to the emerging rock and roll style. Holly and his band "The Crickets" (a name aped by Lennon and McCartney in forming The Beatles) found success in 1957 with the release of such hit singles as "That'll Be the Day" and "Peggy Sue," catapulting Holly into stardom before he died in a tragic plane crash that also killed Big Bopper and Ritchie Valens. The incident came to be known as The Day the Music Died, but Holly's impact upon rock music continued to be felt long after his untimely death, as he is consistently recognized for his melodic songwriting, clean production style and lively band interplay. His early use of orchestration, double tracking, and two guitars in his songs became common practice in rock and roll, and he has been cited for his influence by John Lennon, Bob Dylan, Keith Richards, Elton John, and The Clash.
Follow Jeff Rindskopf on Twitter @jrindskopf
Check out Entertainment Cheat Sheet on Facebook!