Netflix's Marvel Show 'Jessica Jones': 7 Details Fans Should Know
Netflix kicked off its highly anticipated slate of Marvel series earlier this year with its critically acclaimed Daredevil. Now it's turning its attention to its next comic book show, Jessica Jones. Though the series has been pretty shrouded in mystery since it was first announced, viewers are slowly starting to learn more about what they can expect from the anticipated series that will premiere on Friday, November 20.
As previously announced, the 13-episode drama will star Krysten Ritter as the titular female superhero who suffers from post-traumatic stress disorder and subsequently decides to hang up her costume. She opens her own detective agency, where she works on cases involving both normal civilians and other people with extraordinary abilities. Here are seven new details we just learned about Jessica Jones – including how it's completely different from Daredevil:
1. The show will be even darker than the original comics

Though Jessica Jones is based on the Marvel Comics series, Alias, created by Brian Michael Bendis, Showrunner Melissa Rosenberg says the Netflix adaptation takes the boundary-pushing story to an even darker place. "[Bendis] created this incredibly flawed, damaged interesting character. Regardless of gender, it was the character that drew me," she said, per THR. "He wasn't afraid to go there and we went even further. We've gone further in all of our storytelling."
So how far are they going exactly? Whereas Daredevil was more of a gritty crime drama than your typical superhero show, Marvel TV boss Jeph Loeb says Jessica Jones will be more of a psychological thriller that touches on how people can affect other viscerally and emotionally. Viewers got a taste of that tone with the recently released full-length trailer for the show, which captures Jessica struggling to recover from the horrors that villain Killgrave put her through.
2. It'll stay true to the character's mythology
While the show may push the story a step further, Rosenberg says they've strived to stay true to the characters' backstory and her place in the Marvel universe. Though the showrunner admits that working with Netflix allows for a certain creative freedom, she also made a point of reassuring fans that they're not leaving the original mythology in the dust. "We're using some pretty obscure characters, so we're taking them all over the place," she said. "We have to be cognizant of the mythology and the world."
3. The series will be very different from Daredevil
Jessica Jones and Daredevil may both be grittier comic adaptations, but don't expect the two to be all that similar. "Jessica Jones is a very, very different show than Daredevil," Rosenberg said. "We exist in a cinematic universe, [and] the mythology of the universe is connected, but they look very different, tonally they're very different."
In fact, Rosenberg said she initially worried about having to fit into too much with Netflix's other Marvel series. "That was my one concern coming in: Am I going to have to fit into Daredevil or what's come before? The answer was, 'No, we're hiring you for your point of view.'"
4. Jessica Jones will battle against Kilgrave
As announced earlier this year, David Tennant will play the main villain, Kilgrave. In the comics, Kilgrave is originally a foe of Daredevil, with an alter ego known as The Purple Man. The latter, which emerged as an enemy of Jessica Jones in the 2000s, produces pheromones which allow him to verbally control the actions of others.
Though specifics about Tennant's interpretation of the character in Jessica Jones haven't been revealed, we do know that his relationship to the titular character will be a central point of the plotline. "To watch Jessica and Krysten go through the trials of what he's putting her through and then finding out the many-layered reasons as to why those things are happening, that's really the part of the show that makes it so intriguing, that makes it so compelling," Loeb said, per Zap2It.
5. Luke Cage will be vital to the story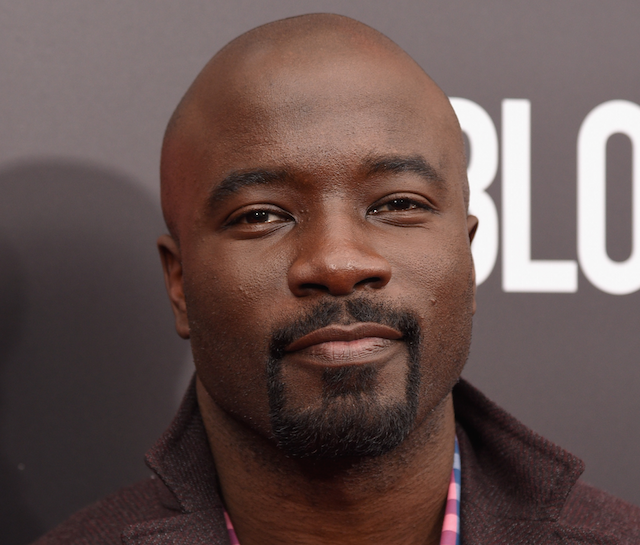 Though Luke Cage, played by Mike Colter, will get his own solo Netflix show later down the line, he'll also play a significant part in helping viewers understand who Jessica Jone is. "[In] Jessica's story, as envisioned by Mr. Bendis, Luke Cage plays an enormous part in showing us who she is and taking her on a certain journey," Rosenberg said. "What really we can tell is what his relationship with Jessica is, what it turns into. They have wonderful chemistry together. It's really nice."
6. It's already earning praise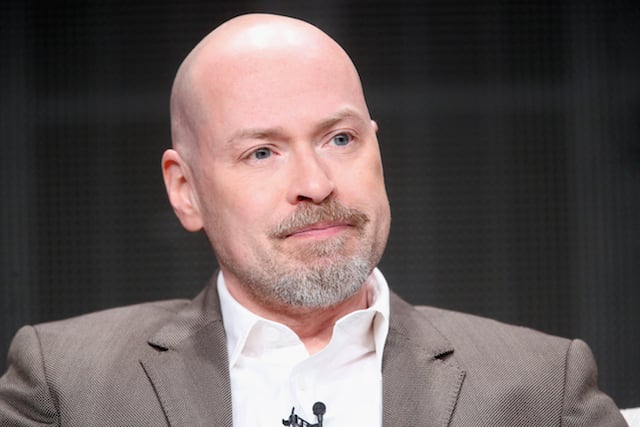 Steven S. DeKnight (pictured above), the showrunner for the first season of Daredevil, has already complimented the upcoming comic book series. "Everything I've seen and heard about Jessica Jones is fantastic," DeKnight said.
And he's not the only to heap early praise on the series. Bendis himself has already complimented Rosenberg's adaptation. "The show is so good. I have seen the first couple of episodes and because I didn't work on it directly I can say this with full no ego fanfare: I loved it!" he wrote in a recent Tumblr post. Rosenberg has since called Bendis's positive feedback "the biggest honor I've ever had."
7. It's coming sooner than you think
There have been conflicting reports about when exactly Jessica Jones will hit Netflix. While it was originally thought to be premiering sometime this year, it was later said that the show would air in early 2016. We finally got an official answer this month and fans who don't want to have to wait until next year are in luck: Jessica Jones will arrive to Netflix on November 20 at 12:01 AM PT.
More from Entertainment Cheat Sheet:
Want more great content like this? Sign up here to receive the best of Cheat Sheet delivered daily. No spam; just tailored content straight to your inbox.