8 Roles Proving Shailene Woodley Is a Young Talent to Watch
Shailene Woodley is one of Hollywood's most promising young talents, and her career has been on the steady rise since she broke out starring on the series The Secret Life of the American Teenager for five seasons. The 23-year-old's career shows no signs of slowing down, as she's starring in one of the most anticipated biopics due out next year. Woodley cleaned up at the MTV Movie Awards, taking home the trophies for best female performance and best kiss for the tearjerker The Fault in Our Stars as well as being given the Trailblazer Award, which is given to successful young actors who are thought to be breaking the mold in a significant way. Woodley used the opportunity to give a heartfelt and characteristically positive speech about the importance of being yourself and how everyone needs a supportive community to really do that. "Whoever your community is, be pillars for these people… so let's trailblaze on!" she said to finish the off-the-cuff speech. Here's a look at the roles that have made Woodley such a unique young force in Hollywood and why she won't be going anywhere soon.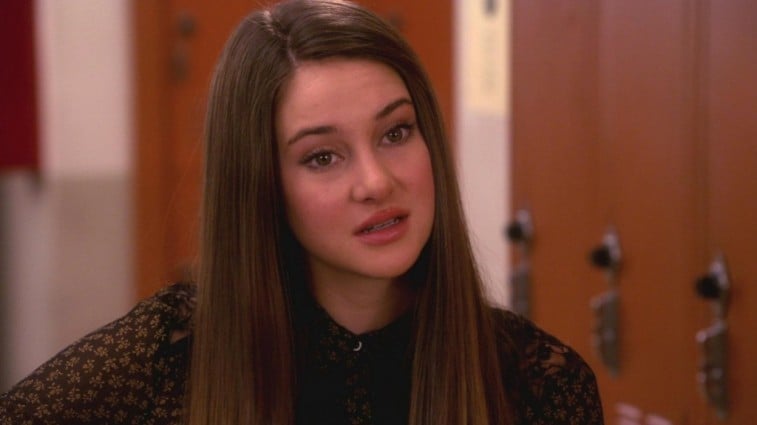 1. The Secret Life of the American Teenager
This ABC Family show comes from the creator of 7th Heaven and shouldn't have been as good as it ended up being thanks to Woodley's performance in the lead role. During the show's run from 2008 to 2013 Woodley played Amy, a 15-year-old girl who accidentally gets pregnant after having a fling at band camp. When she decides to keep the baby, she has to deal with the ways her choice affects her family, friends, and academic life. The show was never known for getting great reception from critics, being criticized for its shallow characters and over-the-top drama. But it was popular with viewers, particularly among female teens. Creator Brenda Hampton said when the show was on the air that she'd rather get good ratings and bad reviews than the other way around. The show is what brought Woodley to a wider audience, though it might not have been the most groundbreaking material.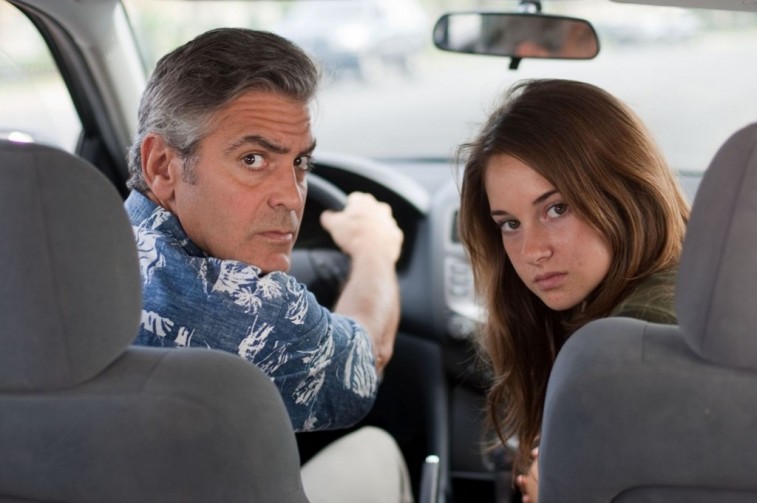 2. The Descendants
This 2011 drama from About Schmidt and Sideways director Alexander Payne was what helped Woodley's career really break out. The movie sees her playing a troubled daughter to George Clooney's character as their family deals with the mother's sudden illness and other secrets that come to light while she's sick in the hospital. For her role, Woodley earned a Golden Globe nomination for Best Supporting Actress. The film won an Academy Award for best adapted screenplay and a Golden Globe for best drama while Clooney won a Golden Globe for best actor in a drama. Woodley's performance was praised right alongside Clooney's, and earning such recognition with one of the best actors in Hollywood was a major victory for Woodley's burgeoning career.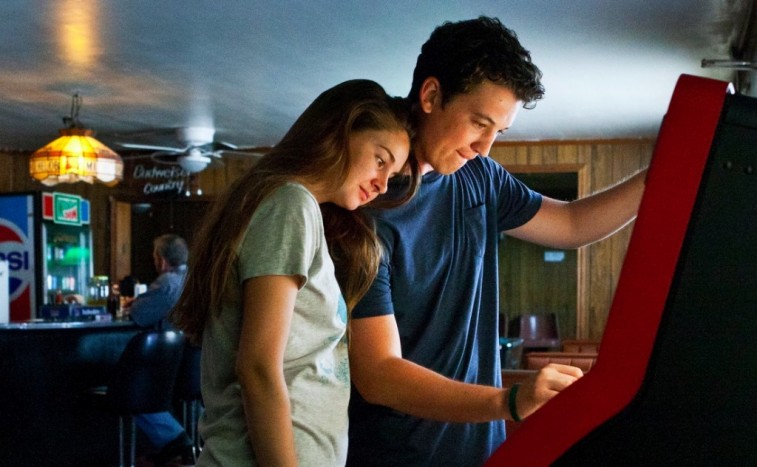 3. The Spectacular Now
This 2013 romantic drama was the first time Woodley and Whiplash star Miles Teller were paired as co-stars, and their chemistry worked to great success. The indie film was widely praised by critics for both of their performances. Teller plays a high school bad boy who one day awakens on the front lawn of Woodley's character after a wild night out. The two end up falling in love despite seeming like total opposites. The movie received acclaim for telling a coming of age story without falling into the typical trappings of the genre. In one of the last film reviews he ever wrote, Roger Ebert said of the movie, "Here is a lovely film about two high school seniors who look, speak and feel like real 18-year-old middle-American human beings. Do you have any idea how rare that is?"
4. White Bird in a Blizzard
This 2014 drama came out close to the same time as Woodley's huge blockbuster, Divergent, which is next on the list. This wasn't as successful with the critics as her previous coming of age movies, but it did establish her as the sort of Hollywood expert at losing her virginity on camera. Woodley plays a teenage girl who is just discovering her sexuality and relishing that discovery. Her disturbed mother, played by Eva Green, isn't so enthused, so when the mother strangely disappears one day Woodley's character is more relieved than worried. It's only after time starts to pass that her mother's disappearance really begins to weigh on her, and she realizes she has to solve what happened. The film gives Woodley a chance to play a rare character, a fulfilled and confident young woman who's unashamed about her sexuality. Unfortunately the movie around that character didn't hold up so well, garnering just a 55% from critics on Rotten Tomatoes.
[featured_image img_url="http://www.cheatsheet.com/wp-content/uploads/2014/03/tiet-lo-clip-hoanh-trang-phim-bom-tan-di-biet-1.jpg" caption="source: Lionsgate"][/featured_image]
5. Divergent
The Divergent franchise has been Woodley's biggest blockbuster to date. Based on the young adult dystopia novels by Veronica Roth, the movies had some outsize expectations due to Hunger Games comparisons, but both installments so far have performed admirably at the box office. Divergent ended up making $288 million on a budget of $85 million according to Box Office Mojo, a large profit even though it didn't quite reach Hunger Games proportions. In Divergent Woodley plays Tris, a rebel fighter who is considered a threat to the futuristic dystopian society in which she lives. Miles Teller and Ansel Elgort, both of whom would work with Woodley repeatedly, also star in the franchise. When Divergent came out Woodley was everywhere and many were hailing her as the next Jennifer Lawrence. Aside from the Hunger Games thing, both women are young Hollywood stars that have rebelled against the traditional pressures of the business to look and act a certain way, which they believe makes them better role models for their female fans as well as overall happier people. Both have also shown the ability to balance a blockbuster franchise alongside more serious film work. Woodley has yet to rack up Oscar nominations like Lawrence, but the last film on this list might just change that.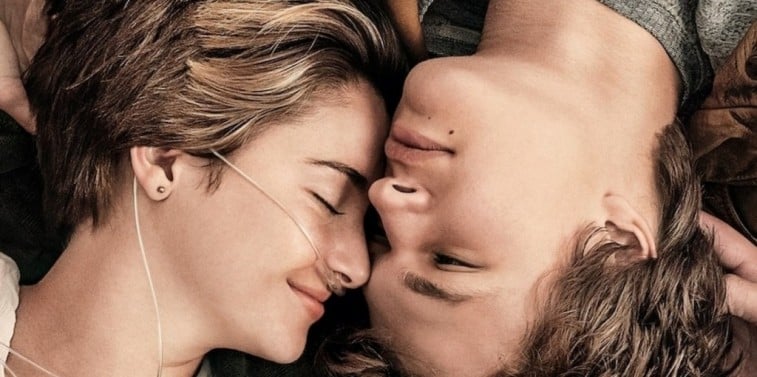 6. The Fault in Our Stars
Right after Divergent came out, Woodley starred in another movie based on a young adult novel, but The Fault in Our Stars is about as far from the futuristic dystopia action of Divergent as one can get. Based on the popular John Green novel of the same name, Woodley plays a teenage girl with terminal cancer who falls in love with a boy at a cancer support group. The movie won big with critics and at the box office, making $307 million worldwide on a budget of $12 million according to Box Office Mojo. Woodley's performance was widely praised and the movie pleased fans for staying loyal to its source material. Doing this film helped the young actress prove she can handle more commercial serious material with aplomb. Divergent is at its heart an escapist action movie that would get fans into theaters but was never going to have critics drooling over it. The Fault in Our Stars showed Woodley can help sell more serious efforts at the box office as well.
[featured_image img_url="http://www.cheatsheet.com/wp-content/uploads/2014/12/Insurgent-Trailer.jpg" caption="source: Lionsgate"][/featured_image]
7. The Divergent Series: Insurgent
The sequel to Divergent similarly failed to impress critics, but it still performed well at the box office, making $251 million on a budget of $110 million per Box Office Mojo. Critics have felt the Divergent movies are too similar to the Hunger Games franchise, doing nothing to differentiate themselves from the various young adult dystopia films and books that have flooded the market in the wake of the Hunger Games's popularity. Woodley's performance as Tris has been the one part of this franchise that has been praised by critics, but the rest of both movies were lambasted for being unoriginal. Insurgent has just a 31% rating from critics on Rotten Tomatoes. Still, fans seem to enjoy the movies of Roth's novels as they have been heading to the theaters to see them. The sequels Allegiant Part 1 and Allegiant Part 2 are lined up for 2016 and 2017.
Shailene and I are shooting in front of the White House today! #Snowden pic.twitter.com/ArtG9B29bw

— Joseph Gordon-Levitt (@hitRECordJoe) April 7, 2015
8. Snowden
Woodley landed one of the most coveted roles of last year with this upcoming biopic. Oliver Stone's movie about Edward Snowden will continue to play on our fascination with the man who is alternately a hero or a traitor depending on who you talk to. Joseph Gordon-Levitt was cast as Snowden, and Woodley will play his longtime girlfriend Lindsay Mills, who has her own incredible story within the NSA scandal that Snowden unearthed and shared with the world. Considering how well biopics tend to perform come awards time and that Laura Poitras's documentary about Snowden's decision to reveal the government surveillance on citizens CitizenFour just won the Oscar for best documentary, this will likely be big come awards time next year. That documentary revealed that Snowden's live-in girlfriend and dancer Lindsay Mills had not been abandoned by Snowden in Hawaii as many had thought, but had fled to Russia to be with Snowden after he got settled in Moscow. With a big star like Woodley set to play her, Stone's biopic will likely reveal more of Mills's story.
Follow Jacqueline on Twitter @Jacqui_WSCS
More from Entertainment Cheat Sheet:
Want more great content like this? Sign up here to receive the best of Cheat Sheet delivered daily. No spam; just tailored content straight to your inbox.