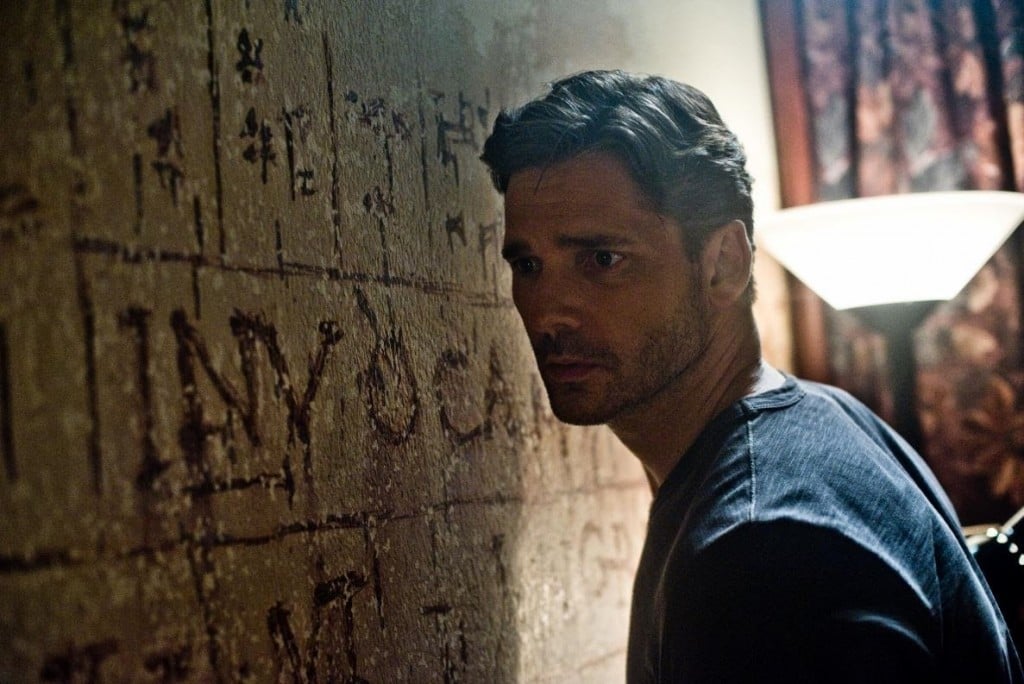 True stories that are transformed into Hollywood hits are often both inspirational and emotional. Several of these touching films offer sneak peaks into people's lives each year, and 2014 is no exception. From heartwarming feel-good flicks to unbelievably sad tales, these emotional movies are guaranteed to make you laugh and cry. Here are eight true stories coming to a big screen near you.
1. Deliver Us From Evil
Hitting theaters July 2, this movie is based on the book and true-life crime cases of New York policeman Ralph Sarchie (played by Eric Bana.) Sarchie's investigations into disturbing crimes eventually cause him to team up with a priest, played by Édgar Ramirez, who is able to perform exorcisms. After being pulled into a dark and chilling case, Mendoza (Ramirez) begins to open Sarchie's eyes to the possibility that it may involve forces much darker than he ever imagined.
Writer and director Scott Derrickson told Hitfix, "There's some definite skepticism going on with the main character, and what was interesting to me about the movie from the beginning was that the real Ralph Sarchie was a complete skeptic — a lapsed Catholic — and he was encountering a kind of evil in the real world every night. He worked in the most dangerous precinct in the country at the time in the South Bronx."
Derrickson added that, "This foul-mouthed Italian tough undercover cop would be the guy to begin to believe in these things because of the things he was experiencing, because of the cases he was working. I just thought that was so fascinating. And that he would follow that path all the way to the point of working with an exorcist. I think that's a story that's worth telling, and he's in real life a larger-than-life character."