8 TV Shows That Worked in Real-Life Pregnancies
Whenever a small screen actress announces a pregnancy, fans are always left speculating whether or not the TV show producers will write the baby bump into the plotlines. For example, Nashville writers revealed their plan for dealing with actress Hayden Panettiere's pregnancy in the third season of the ABC drama. Check out more details below, along with several other shows that worked in real-life pregnancies.
1. Hayden Panettiere, Nashville
Last year, it was announced that the actress is expecting her first baby with fiancé Wladimir Klitschko. Nashville fans immediately started speculating whether producers would write it in the show or utilize one of the small screen's classic concealing methods. As it turned out, Panetierre's character, Juliette, didn't don oversized coats à la Kerry Washington in Scandal. Instead, her pregnancy was worked into the plot and Juliette had to wrestle with questioning whether the baby was a result of her ex-boyfriend's or a one-night stand from last season.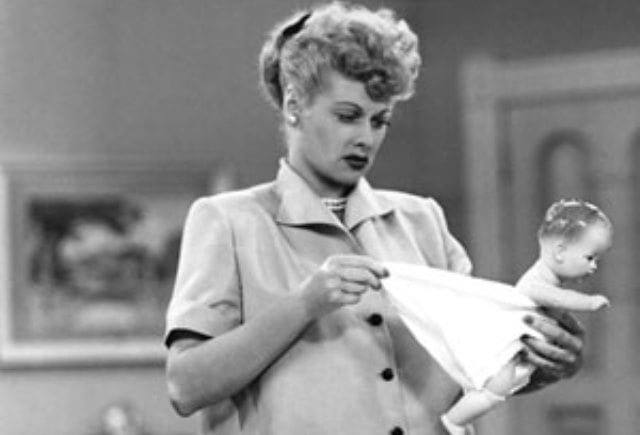 2. Lucille Ball, I Love Lucy
Ball's second pregnancy was written into the second season of the show, without ever actually using the word "pregnant." At the time, CBS executives thought openly acknowledging the biological response to sex was too controversial. Instead, Lucy broke the news to Ricky through several musical numbers.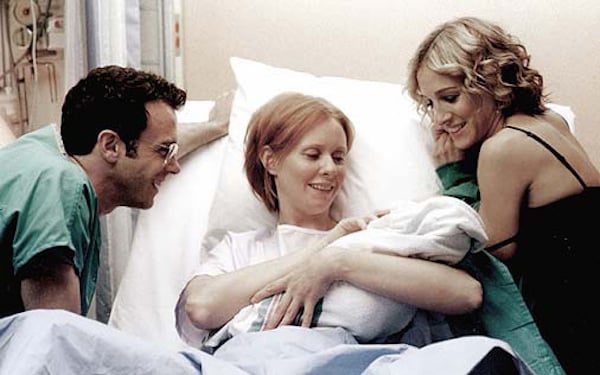 3. Cynthia Nixon, Sex and the City
Nixon was pregnant on and off screen, with her character Miranda Hobbes expecting a baby with on-and-off boyfriend (and later husband) Steve. Ironically, that occurred during the same season that Sarah Jessica Parker was also expecting in real life. Unfortunately for the latter, her pregnancy wasn't written into her character Carrie Bradshaw's storyline.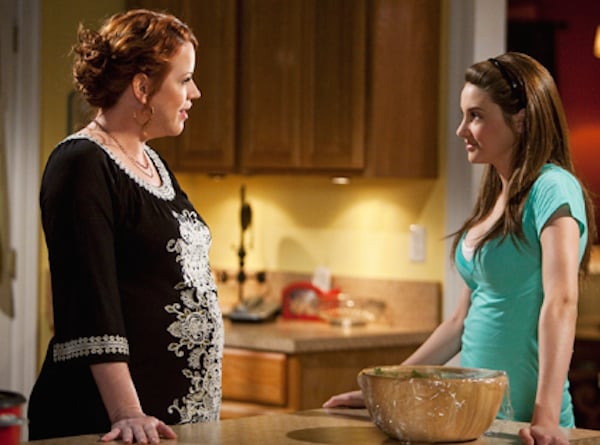 4. Molly Ringwald, The Secret Life of the American Teenager
Ringwald's real-life expectancy was no secret on the ABC family pregnancy-themed show. Her character, Anne Juergens, mother to teen mom Amy Juergens, was forced to confront being pregnant and having a child that's younger than her grandchild.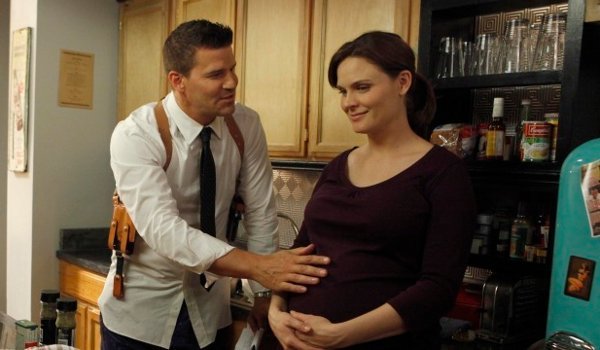 5. Emily Deschanel, Bones
Bones producers were eager to work Deschanel's real-life pregnancy into the storyline of her character, Dr. Temperance Brennan. Writers made her expectancy a key subject in the plot for much of season seven of the show. Of course, Deschanel gave birth to her real baby before her character did, so she later had to wear a prosthetic bump while filming certain episodes.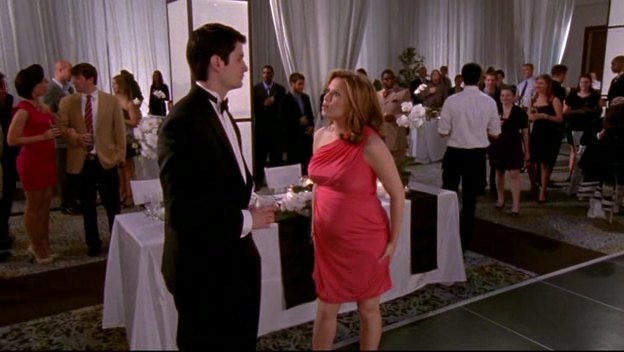 6. Bethany Joy Galeotti, One Tree Hill
Her character, Haley James Scott, already had one child, but producers decided to give her another — a baby girl named Lydia — in season eight of the show after the actress revealed she was expecting a baby in real life.
7. Lisa Kudrow, Friends
Kudrow's real-life pregnancy was written into the hit sitcom's plotline. Instead of having her character, Phoebe, give birth to her own baby, though, the writers decided to have her act as a surrogate, carrying triplets for her half-brother, Frank.
8. Caterina Scorsone, Private Practice
When Scorsone announced she was expecting a baby, Private Practice creator Shonda Rhimes immediately saw the potential for some added drama. Instead of hiding her behind tables and giant bags, Rhimes wrote in a baby bump for Scorsone's character Dr. Amelia Shepard, initially leaving fans in the dark about the father's identity.
More From Entertainment Cheat Sheet:
Want more great content like this? Sign up here to receive the best of Cheat Sheet delivered daily. No spam; just tailored content straight to your inbox.