Whenever a small screen actress announces a pregnancy, fans are always left speculating whether or not the TV show producers will write the baby bump into the plotlines. Most recently, Nashville writers revealed their plans for how they're dealing with actress Hayden Panettiere's pregnancy in the third upcoming season of the ABC drama. Check out more details below, along with several other shows that worked in real-life pregnancies.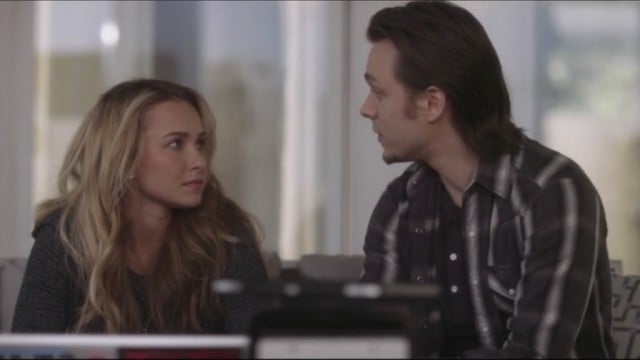 Hayden Panettiere, Nashville
Back in June, it was announced that the actress is expecting her first baby with fiancé Wladimir Klitschko. Nashville fans immediately started speculating whether producers would write it in the show or utilize one of the small screen's classic concealing methods. But it looks like Panetierre's character, Juliette, won't be donning oversized coats à la Kerry Washington in Scandal. Instead, her pregnancy will be worked into the plot and Juliette will have to wrestle with questioning whether the baby is a result of her ex-boyfriend's or a one-night stand from last season.