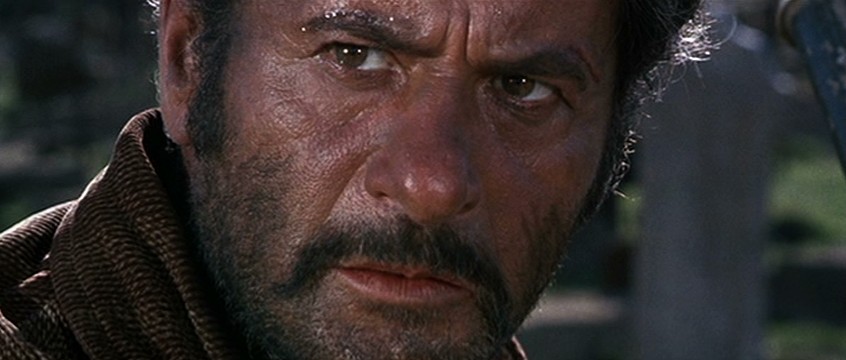 Eli Wallach, an actor whose six-decade career included the iconic portrayal of Tuco in Sergio Leone's classic The Good, the Bad, and the Ugly, died on Tuesday at the age of 98. The Brooklyn-born actor leaves behind a prolific legacy of television and film acting credits and although he was never nominated for an Academy Award, he was awarded an honorary stature for lifetime achievement in 2010 for being "the quintessential chameleon, effortlessly inhabiting a wide range of characters."
Wallach continued to work steadily well into his 90s and always maintained a free-spirited attitude that made him beloved in the entertainment industry. "As an actor I've played more bandits, thieves, warlords, molesters, and mafioso that you could shake a stick at," he told the audience when he accepted his Honorary Academy Award at the second annual Governors Awards. 
Wallach first rose to prominence on the stage when, in the early 1940s, he took classes with influential German director Erwin Piscator and later attended the Actors Studio when it first began, studying alongside Robert Lewis, Marlon Brando, Montgomery Clift, Herbert Berghof, Sidney Lumet, and Anne Jackson. He would later go on to marry Jackson in 1948 and the couple would remain together until his death.
The actor would make his Broadway debut in 1945 in Skydrift before winning a Tony Award in 1951 for his portrayal of Alvaro Mangiacavallo in Tennessee Williams' play The Rose Tattoo. Even after Wallach would go on to experience success in television and film, he continued to return to the stage throughout his career, having last performed the role of Noah in the Clifford Odets play The Flowering Peach.