Popular Actors Who Were Fired or Replaced in Hit Movies
Creative differences, firings, scheduling mishaps, and last-minute bailouts can cause chaos on the set. No one's safe. Even Hollywood's biggest stars run the risk of being recast. Curious as to which actors lost their chance to be in some of Hollywood's biggest hits? Here are 16 actors who were replaced last minute in major movies.
1. Ryan Gosling
Ryan Gosling was fired from Peter Jackson's 2009 movie, The Lovely Bones. Initially, rumors swirled that Gosling was fired because he was too young. In actuality, Gosling was fired from the film because the directors and producers weren't fans of his 60-pound weight gain. In an interview with The Hollywood Reporter, Gosling said that he put on the weight because that's how he had imagined the character of Jack Salmon, the grieving dad, to look.
"We had a different idea of how the character should look. I really believed he should be 210 pounds," he told The Hollywood Reporter. Additionally, Gosling said he had very little interaction with Jackson in the pre-production process, which contributed to the two not being on the same page. Gosling was dropped just days before production began, and Mark Wahlberg ended up starring in the role.
2. Christian Bale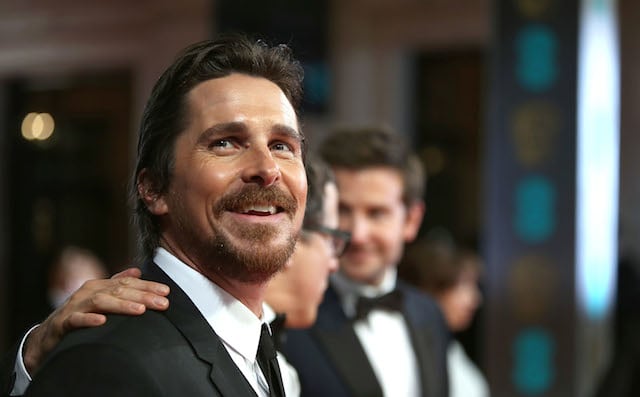 In a weird twist of events, Christian Bale technically ended up replacing himself in American Psycho. Here's what happened: Bale was originally offered the role of Patrick Bateman. However, VH1 writes that the studio then decided to hire Leonardo DiCaprio instead. Lionsgate announced DiCaprio's involvement at the Cannes Film Festival in May 1998, according to The Guardian. Bale was quite surprised by the news, considering he'd been told he would play Bateman.
The Guardian writes that DiCaprio wasn't satisfied with the film's direction and had issues with the script and plot. Finally, DiCaprio decided to bail on the film and went to work on a different project. The script landed right back in Bale's lap, and he was once again cast to play the role of the wealthy New York investment banker and psychopath.
3. Anne Hathaway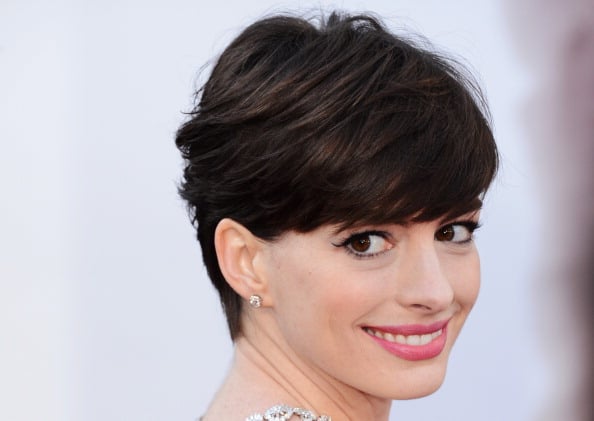 The leading lady was originally cast to play Alison Scott in the 2007 film Knocked Up. But Anne Hathaway wasn't a fan of the very graphic birth scene that occurs at the end of the film, and ended up dropping out. "My issue with it was that having not experienced motherhood myself, I didn't know how I was gonna feel on the other side about giving birth. And by the way, I could pop a kid out and think, 'Oh, well, I really should have done that movie,'" Hathaway told Allure.
Katherine Heigl was then selected to play the part. Shortly after the film came out, the star caused quite a bit of controversy after she deemed the movie sexist, saying it portrayed women as "humorless and uptight," while painting the men "as lovable, goofy, fun-loving guys," according to The Huffington Post.
The only difference between the two stars is that Heigl waited until after the movie was made to express her disapproval.
 4. Sylvester Stallone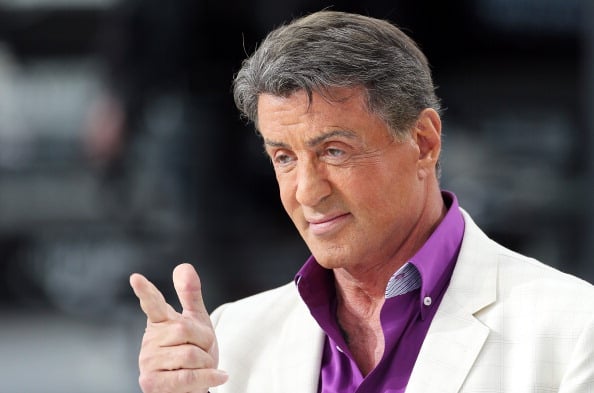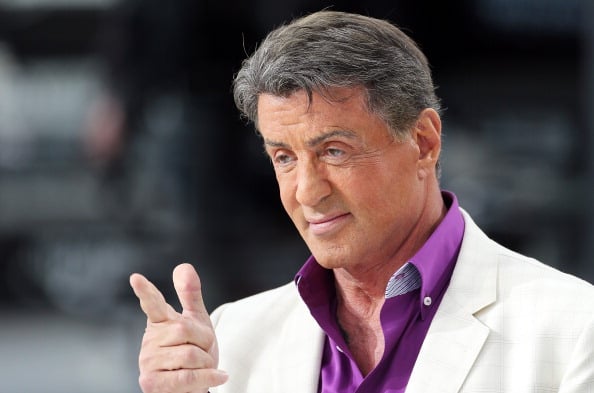 As the face of Rocky and Rambo, Sylvester Stallone knows the ins and outs of leading a successful movie franchise. But one hugely popular film series that Stallone may look back on with regret is Beverly Hills Cop.
According to The New York Times, Stallone was originally cast as the Detroit cop Axel Foley in the film, but struggled with certain comedic elements in the project. Though director Martin Brest reportedly tried to work with the actor's requests for specific changes, he threw up his hands when Stallone attempted to rewrite the entire script.
Stallone was eventually replaced by Eddie Murphy, who — as we all know now — led the franchise to massive success. Beverly Hills Cop was the highest grossing movie of 1984 and went on to spur two sequels.
5. Judy Garland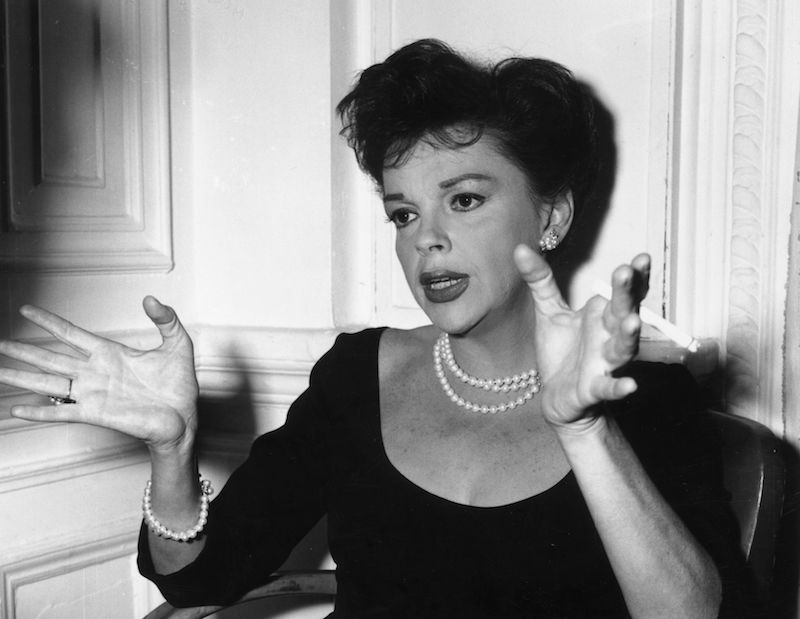 The Wizard of Oz star was originally cast in the role of Helen Lawson in Mark Robson's classic drama, Valley of the Dolls. But though Judy Garland was extremely talented on screen, she struggled with substance abuse and other serious issues off camera. At the time that Valley of the Dolls was filming, Garland's addiction was spiraling out of control and she often showed up inebriated on set.
Her behavior eventually led to her firing and she was later replaced by Susan Hayward. Sadly, Garland passed away from an overdose only a few years later, at the age of 47.

6. Colin Firth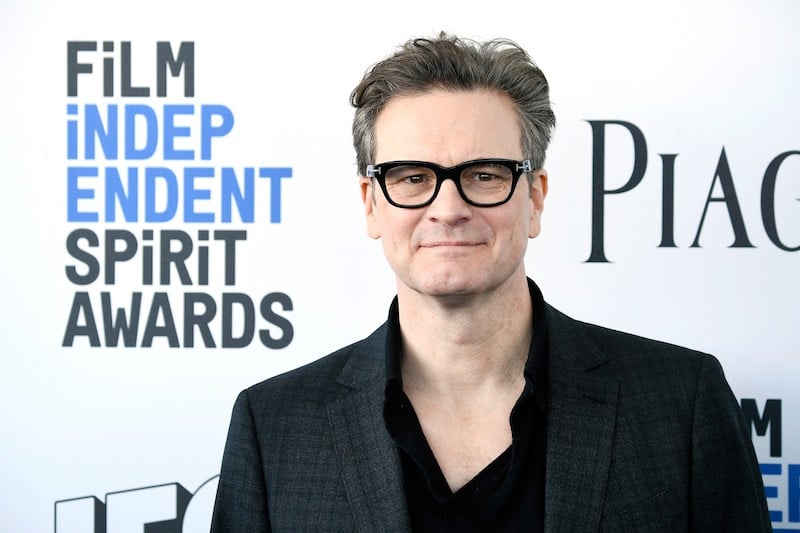 Paddington, the 2014 adaptation of the 1958 book A Bear Called Paddington, was supposed to feature Colin Firth as the voice of the adorable diminutive bear. The actor actually completed all of the voice-over work for the film, but after the finished product was complete, producers concluded that Firth's mature tone was not right for the character. Firth reportedly agreed and consented to being replaced by Ben Whishaw.
Paddington went on to earn strong reviews and became a surprise hit in the United States.
7. Annette Bening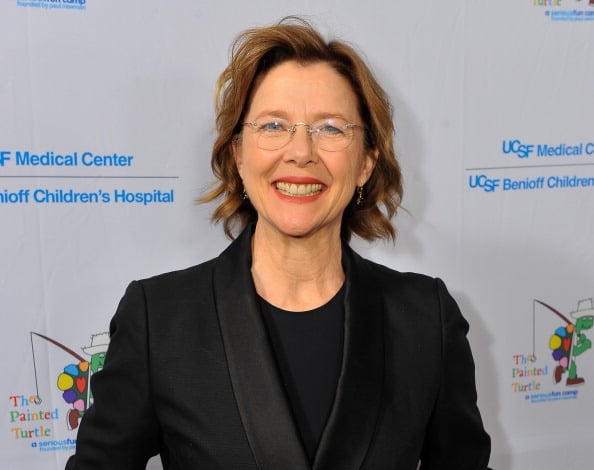 When you think of the 1992 film Batman Returns, you automatically think of Michelle Pfeiffer as Catwoman. Interestingly, if things had gone as planned, you'd actually be picturing Annette Bening instead. According to Vulture, Bening was the director's first choice for Catwoman, but she dropped out shortly before filming because she was pregnant.
Many replacement actresses were considered, including Raquel Welch, Jennifer Jason Leigh, Madonna, Ellen Barkin, Cher, Bridget Fonda, and Susan Sarandon, per Vulture. But the role ended up going to Pfeiffer, and most fans wouldn't have it any other way.
Fun fact: Pfeiffer had 60 rubber catsuits, each costing $1,000, to wear while filming.
8. Stuart Townsend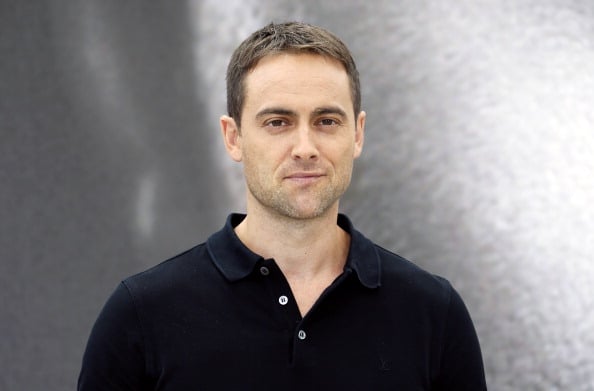 Stuart Townsend was originally cast to play Aragorn in the extremely successful The Lord of the Rings trilogy. However, he was fired the day before filming and was replaced by Viggo Mortensen. In an interview with Entertainment Weekly, Townsend said he wasn't happy with how things played out. He had been rehearsing and training for two months before he was let go.
After that, I was told they wouldn't pay me because I was in breach of contract due to not having worked long enough. I had been having a rough time with them, so I was almost relieved to be leaving until they told me I wouldn't be paid. I have no good feelings for those people in charge, I really don't. The director [Peter Jackson] wanted me and then apparently thought better of it because he really wanted someone 20 years older than me and completely different.
9. James Remar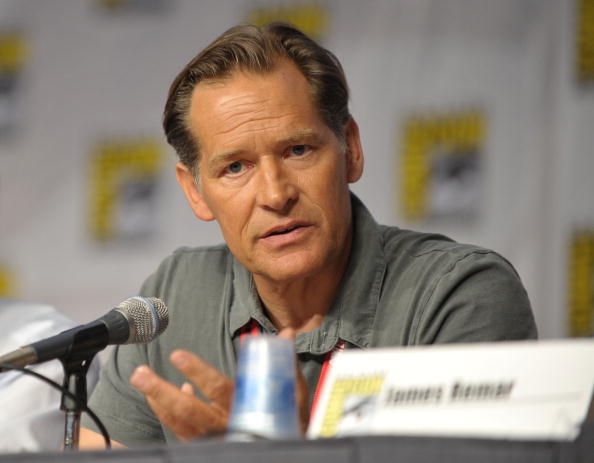 A week into filming the 1986 film Aliens, James Remar ended up bailing on the project after being unable to resolve his creative differences with director James Cameron, according to VH1. As a result, Michael Biehn was recast to play the part of Dwayne Hicks.
In an interview with Den of Geek, Biehn said everything happened pretty quickly; he received a phone call on Friday asking if he could play the part, and he was shooting on Monday.
Which meant that I didn't have to do that three weeks of rehearsal period, before the movie started, where they did the round table reading, and they would take all the soldiers out and march them over and over again, and have all the dinners. I just jumped right in, I just did it from the word go, and so that was a relief to me, because any time anyone does an army movie, they take all the actors out and get some old worn out drill sergeant to put 'em through their paces, and I hate to do that.
10. Megan Fox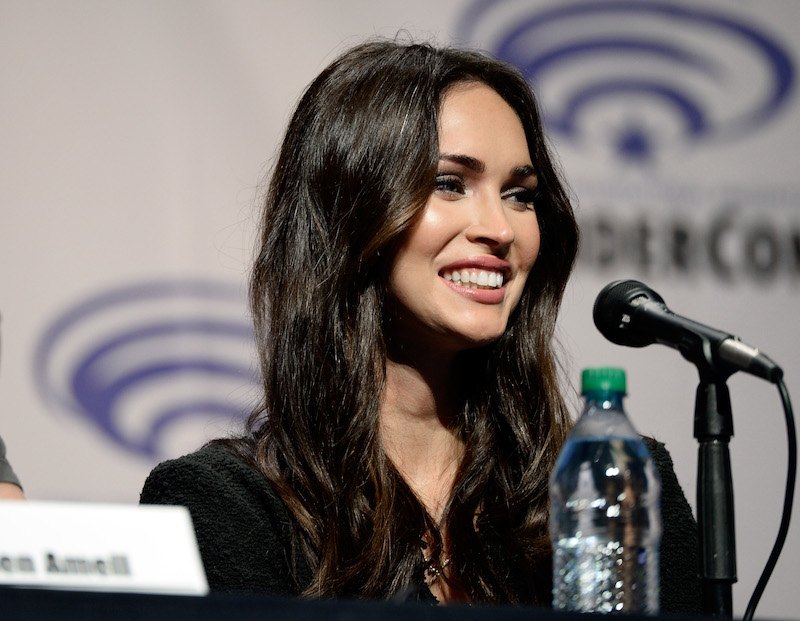 Megan Fox's role in the first two films of the live-action Transformers franchise helped catapult her to a new level of stardom, but she didn't get to stick around for the whole series. The actress was fired from the third installment, Transformers: Dark of the Moon, during production after comparing director Michael Bay to Adolf Hitler and calling him "a nightmare to work for" in an interview.
Producer Steven Spielberg apparently didn't take the comments well and was the one who urged Bay to pull her from the project. "She was in a different world, on her BlackBerry. You gotta stay focused," Bay said in 2016. "And you know, the Hitler thing. Steven said, 'Fire her right now.'"
Rosie Huntington-Whiteley took over the female lead role in the movie, which went on to gross over $1 billion worldwide.
11. James Purefoy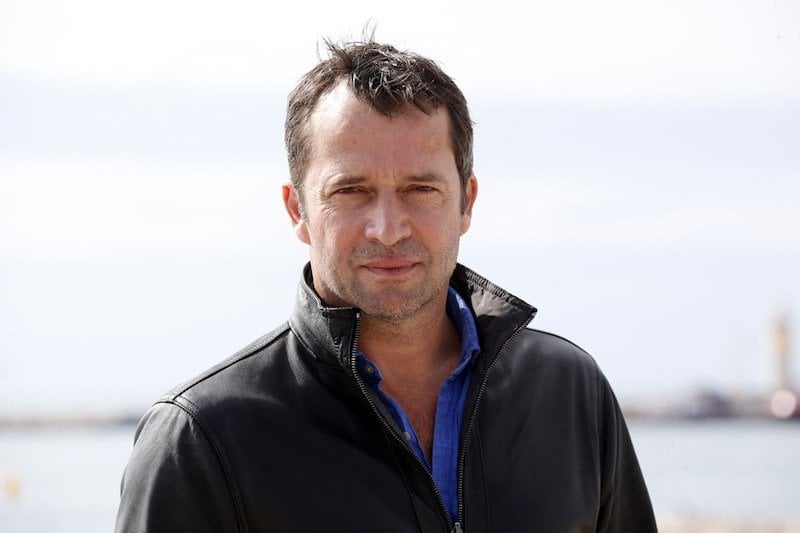 James Purefoy nabbed the role of the masked anarchist, "V," in James McTeigue's action-thriller V for Vendetta. But the star ended up leaving the project six weeks into filming, reportedly because he was uncomfortable wearing a mask for the entire movie.
As he explained at the time:
That mask is the thing I'll be wearing through the movie. We'll never see my face. It's a great acting challenge. Wearing that thing takes… a lot of takes. Spider-Man's mask comes off. Batman's mask comes off. Even the elephant man had eyes. That's all I ask for, just an eye!
Purefoy was replaced by Hugo Weaving in the role.
12. Terrence Howard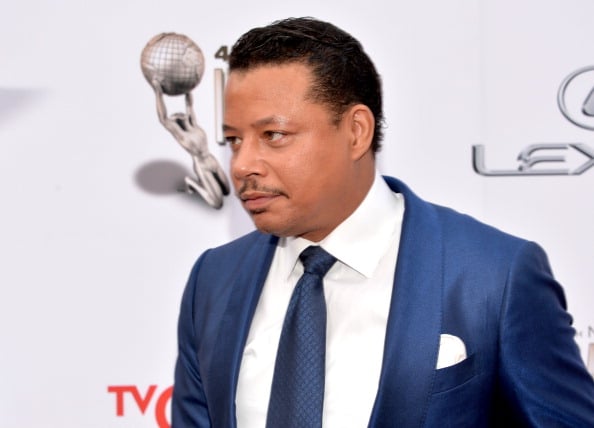 Terrence Howard played Lieutenant Colonel James "Rhodey" Rhodes in 2008's Iron Man. At the time, he signed a three-picture deal with Marvel and was actually earning more than co-star Robert Downey Jr.
But things changed after Iron Man blew up at the box office. Marvel reportedly offered Howard a small fraction of what he was supposed to earn for Iron Man 2 and even went so far as to state that the sequel would be a success with or without his involvement. Ouch.
Howard understandably walked away from the project and later suggested that the money that was supposed to go to him was instead offered to Downey. He was eventually replaced by Don Cheadle.
13. Lori Petty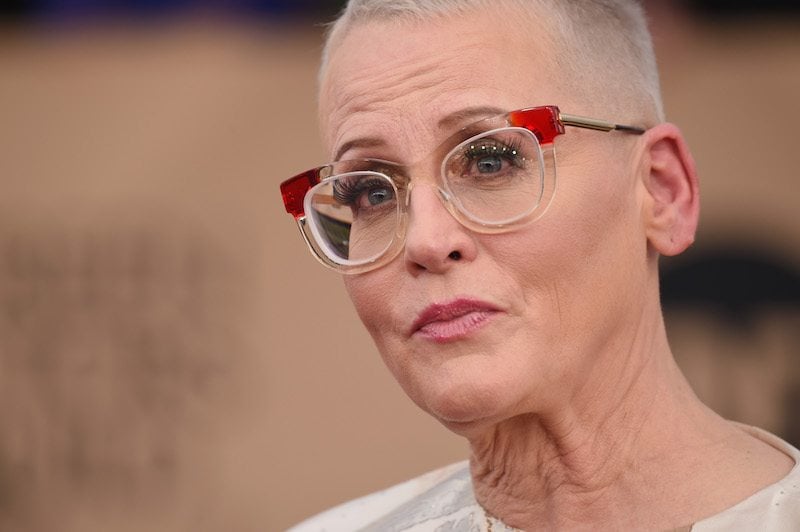 Lori Petty was originally cast as Lieutenant Lenina Huxley opposite Sylvester Stallone in the 1993 sci-fi action flick Demolition Man. She made it three days into filming, but was then reportedly fired after voicing complaints about her character to producer Joel Silver.
Petty was eventually replaced by Sandra Bullock. The film is still widely considered Bullock's breakout role.
14. Eric Stoltz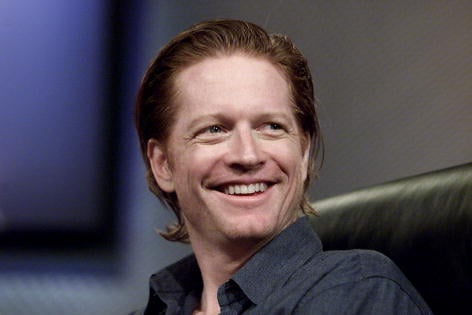 Surprisingly, Michael J. Fox wasn't originally supposed to play Marty McFly in Back to the Future. Eric Stoltz was supposed to be the lead in the 1985 film, but was fired just five weeks after shooting began. Even though he had weeks of shooting under his belt, director Robert Zemeckis determined that Stoltz had different "comedy sensibilities," per Entertainment Weekly.
In a 2007 interview with Moviehole, Stoltz said losing his role in Back to the Future ended up working out for the best.
"You know, it was twenty-something years ago and I rarely look back, if at all, but in retrospect, I think just getting through that difficult period helped me realize how freeing it really was. I went back to acting school, I moved to Europe, I did some plays in New York, and I actually invested in myself in a way that was much healthier for me," he said.
You can't help but wonder, though, how different the movie would have turned out if Stoltz had graced the big screen as McFly.
15. Samantha Morton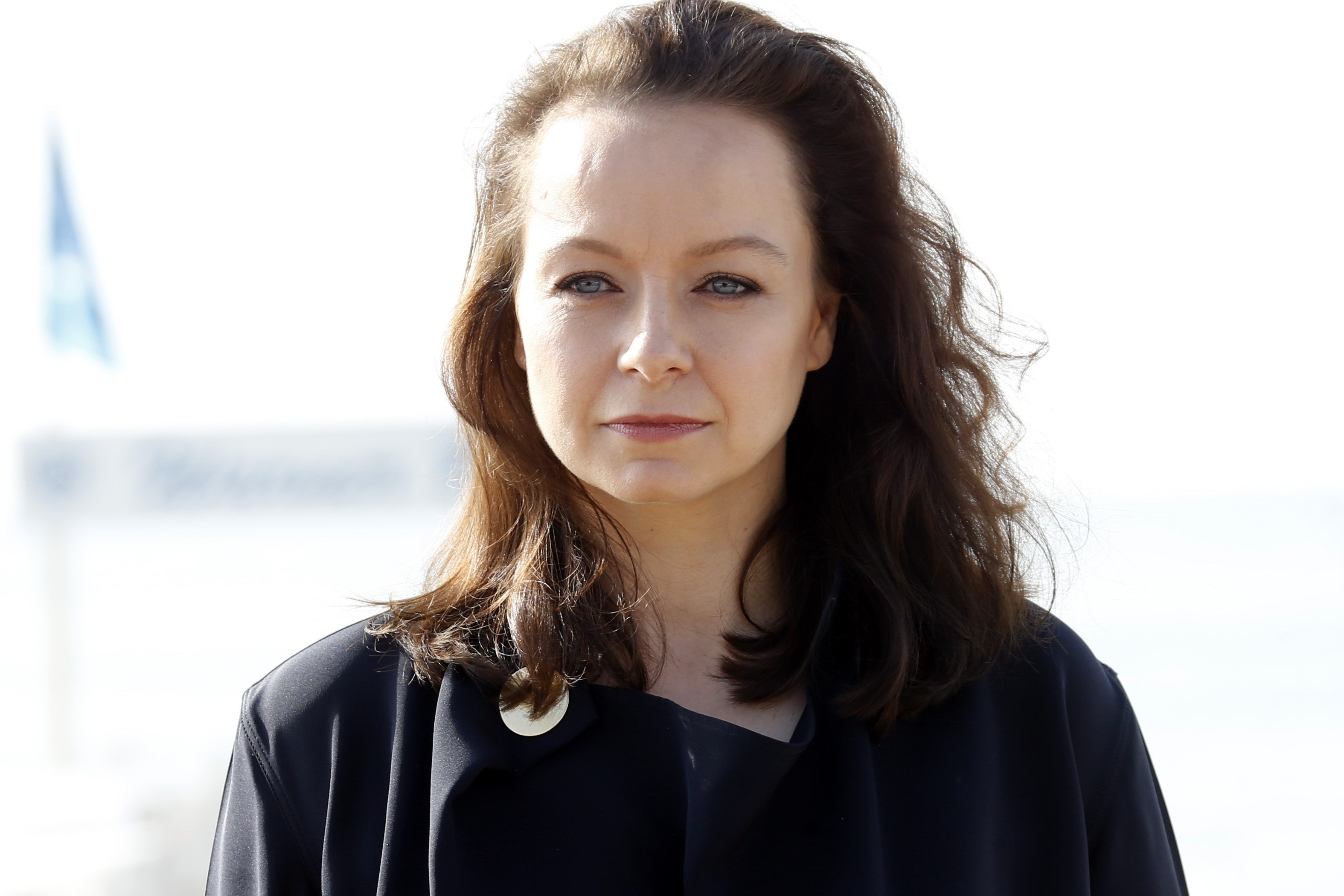 Samantha Morton was originally cast in the voice-only role of Samantha, an operation system that falls in love with a lonely divorced man (Joaquin Phoenix), in 2013's Her. The British actress not only nabbed the gig, she actually completed all of her character's filming for the movie — only to ultimately get recast by Scarlett Johansson.
According to The Daily Beast, director Spike Jonze decided that Morton wasn't quite right while in post-production. "In post is when we decided that what we did wasn't working, and we ended up recasting with Scarlett [Johansson]," he said.
16. Harvey Keitel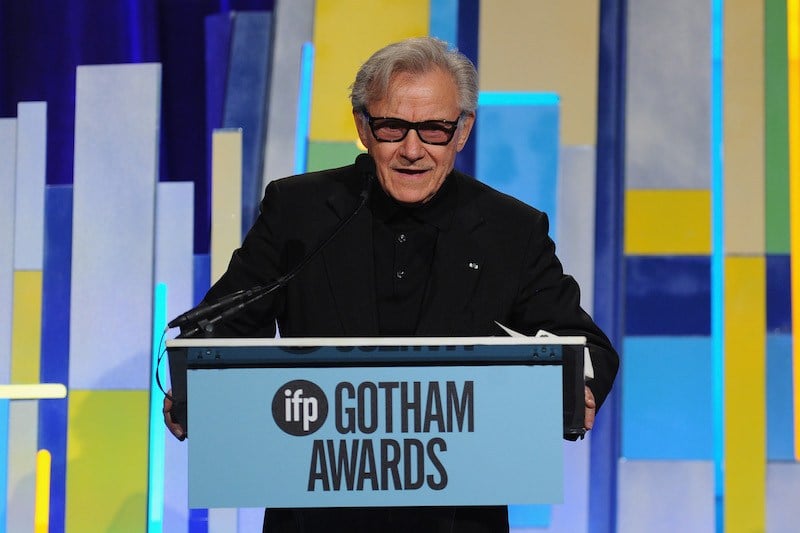 Pulp Fiction actor Harvey Keitel was initially hired to play the lead role of Willard in Francis Ford Coppola's famous war epic, Apocalypse Now. Coppola reportedly cast him after being impressed by the actor's work in Martin Scorsese's Mean Streets. 
But his vision apparently changed once filming started. A few weeks into production, Coppola sent Keitel packing, suggesting that Keitel "found it difficult to play him [Willard] as a passive onlooker." Martin Sheen then took on the job, earning acclaim — along with the rest of the cast — for his part in what is now considered one of the greatest films ever made.
Check out Entertainment Cheat Sheet on Facebook!