'Batman: Arkham Knight:' Open World Gaming Done Right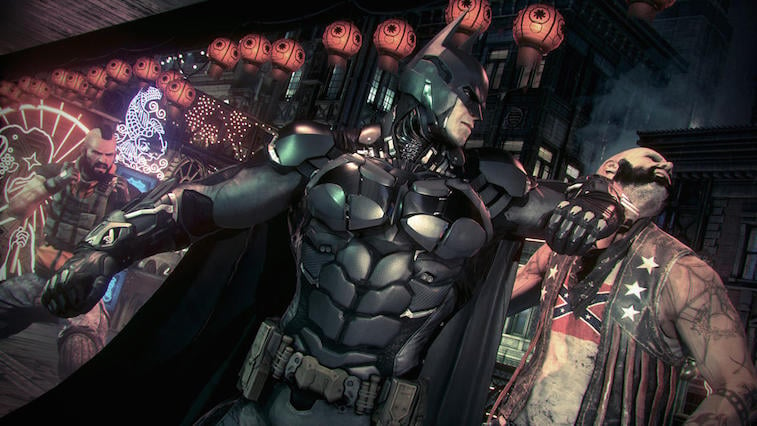 Batman: Arkham Knight has a lot going for it. The graphics are so sharp they can slice most other games in half. The combat is so hard-hitting it practically makes your knuckles hurt. But one of the game's most impressive achievements is that it makes its enormous open world seem approachable.
That's a big deal, because so many open-world games these days — even phenomenal ones like The Witcher 3 — don't. The secret to Arkham Knight's approachability is in how the game handles side quests.
The grand promise of open-world games is that they offer players incredible freedom to do whatever they want in a glorious "digital sandbox" the developers have created. Ideally, the player always has a choice between numerous fun things to do, and your ability to choose feels empowering. But that's not always how it turns out.
Let's take the Assassin's Creed games as an example. The moment you open the map in a populated area, you're confronted with a mess of icons. Each one represents a collectible, side quest, race or any number of things to do. Ideally this would make the player's options seem limitless, but in reality I generally feel overwhelmed.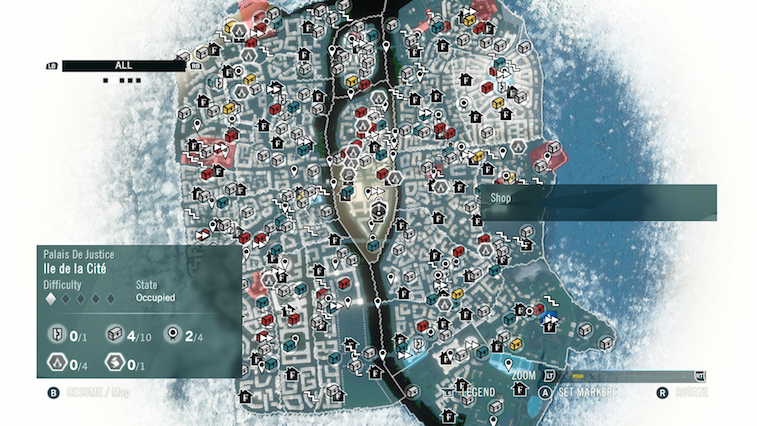 Where should I begin? Should I start with the missions I enjoy the most and work my way down to the boring ones? Or should I do the boring ones first to get them out of the way? Or perhaps I should power through some main quest missions first? Before long, I'm wondering what's the point of doing any of it since I'll never have the time or patience to clear them all.
What should seem exciting feels like a burden because there's simply too much to do, and it's all right there in front of you, the bones of the game laid bare.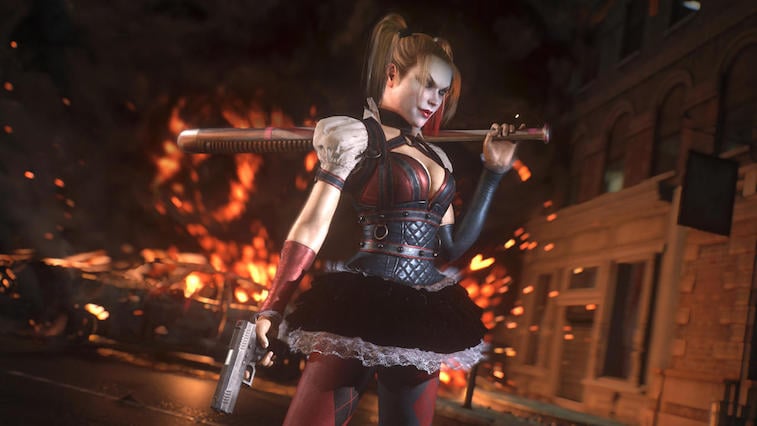 From a certain point of view, all video games boil down to a list of activities. Whether your goal is to make your way through each level of a Mario game or to get a 100% completion rate in Grand Theft Auto V, you're always taking on tasks and completing them, one after another. The difference is that most open-world games are bad at presenting your options.
Which brings us back to Batman: Arkham Knight. Like Assassin's Creed, his game offers no shortage of things to do. The difference is that the developers have come up with a smart system for presenting those things to players.
For one thing, Batman's side quests aren't dropped on you all at once. Instead, the game makes them available gradually as you progress through the main quest line. While this does limit the number of options players have at any given time, it also makes the game feel much more approachable.
And there's a big difference between the maps of Arkham Knight and Assassin's Creed games, thanks in large part to a cunning use of filters. All points of interest on Arkham Knight's map are rarely displayed at once. Instead, you can cycle through different filters to reveal various kinds of side quests and other information. (Assassin's Creed games do let you toggle different kinds of map icons, but almost all of them are turned on by default, and the filter list is a daunting series of check boxes.)
To get an idea of the difference, here's a section of Arkham Knight's map that's relatively thick with side quests and important locations.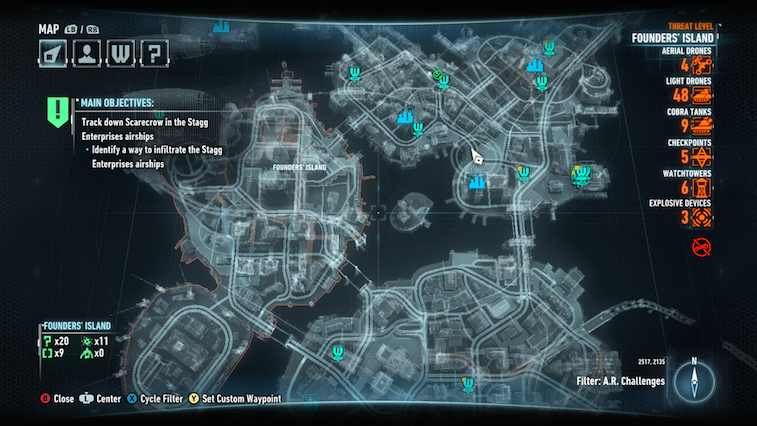 Pretty reasonable, right? It doesn't crush you with dozens of different icons, each symbolizing something you need to do. Now let's look at that map from Assassin's Creed Unity again.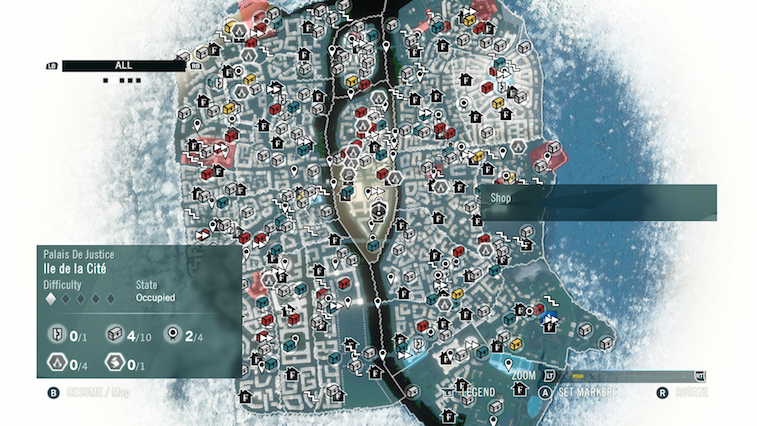 I get stressed out just looking at all those icons. It looks like a play room after a toddler dumped a giant box of LEGOs all over the floor. Remember, most of those icons represent tasks for you to complete. I like a game that gives me plenty to do for my $60, but this map doesn't make me excited to do anything other than turn off my console and find some other way to spend my free time.
The only real difference between the two games is when your tasks are introduced as you play and how that information is conveyed to the player.
Game design is an ever-evolving art form. To me, Arkham Knight is a much more approachable game than the Assassin's Creed series, and it represents a step forward for open-world games. Other developers would do well to pay attention.
Follow Chris on Twitter @CheatSheetChris
Check out Tech Cheat Sheet on Facebook!
More from Tech Cheat Sheet
Want more great content like this? Sign up here to receive the best of Cheat Sheet delivered daily. No spam; just tailored content straight to your inbox.