10 Things to Know About Brad Pitt and Angelina Jolie's Divorce
Divorce is certainly not an uncommon thing in Hollywood. Many celebrity couples have walked down the aisle only to divorce shortly after. We've even looked into the phenomenon behind why celebrity marriages fail. But this divorce news is big! In September 2016, Brad Pitt and Angelina Jolie announced that they are officially going their separate ways after two years of marriage and 12 years together.
The famous couple infamously got together on the set of Mr. & Mrs. Smith while Pitt was still married to America's sweetheart, Jennifer Aniston. So, the celebrity couple has been controversial since the beginning. However, since then, they have been raising a big family, done a lot of charity work, and finally walked down the aisle together.
So what led to the divorce? Here are 10 things to know about Brad Pitt and Angelina Jolie's divorce.
1. Jolie was the one who filed for divorce
It was the actress who made the first official move toward ending their marriage. According to TMZ, she filed over irreconcilable differences on September 19, 2016. She listed the date of their separation as September 15, 2016. That would have certainly been a short turnaround for Jolie to make the decision to divorce Pitt.
The two were together for 10 years before tying the knot. They actually got married in France, but the marriage wasn't legal in the U.S., so the two made it official in 2014. "One day I said to Brad, 'Let's meet up at 4:30 p.m.?'" she told La Donna. "I called a justice of the peace and we signed the documents."
Chances are, the divorce between the two will be pretty costly. The Inquisitr is estimating it to be a $400 million divorce.
2. She wants physical custody of the six children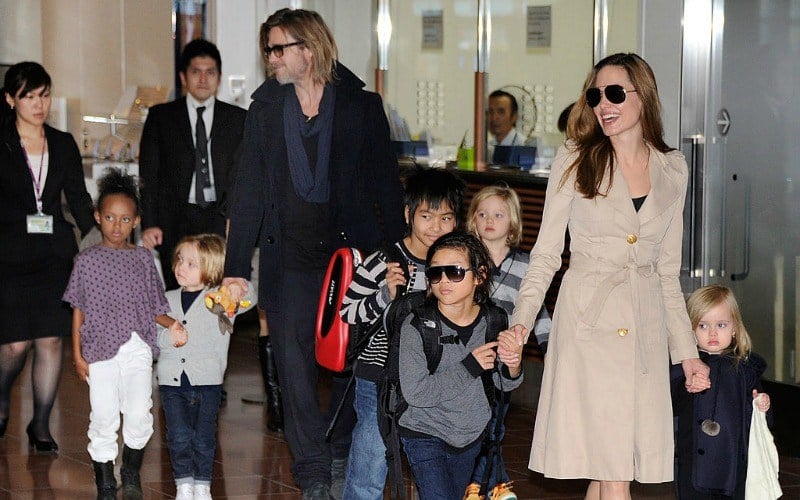 This decision is certainly raising eyebrows. Pitt seemingly came into Jolie's family and fit right in. But now it looks like something might be wrong with the dynamic. The actress is asking for primary custody of the children and for Pitt to have visitation, according to TMZ. She doesn't want physical joint custody but legal joint custody.
This decision could have been made because the two travel a lot for work. Instead of trying to figure out who gets the children while working, it may be easier to have one primary parent. Or this could be a strategy for something else altogether. Sources told TMZ that Jolie wants this because of how Pitt has been raising their children.
She is reportedly tired of him allegedly consuming weed and alcohol. She also reportedly accused him of having an anger problem and therefore thinks he's dangerous to the children.

3. Jolie has hired celebrity divorce lawyer, Laura Wasser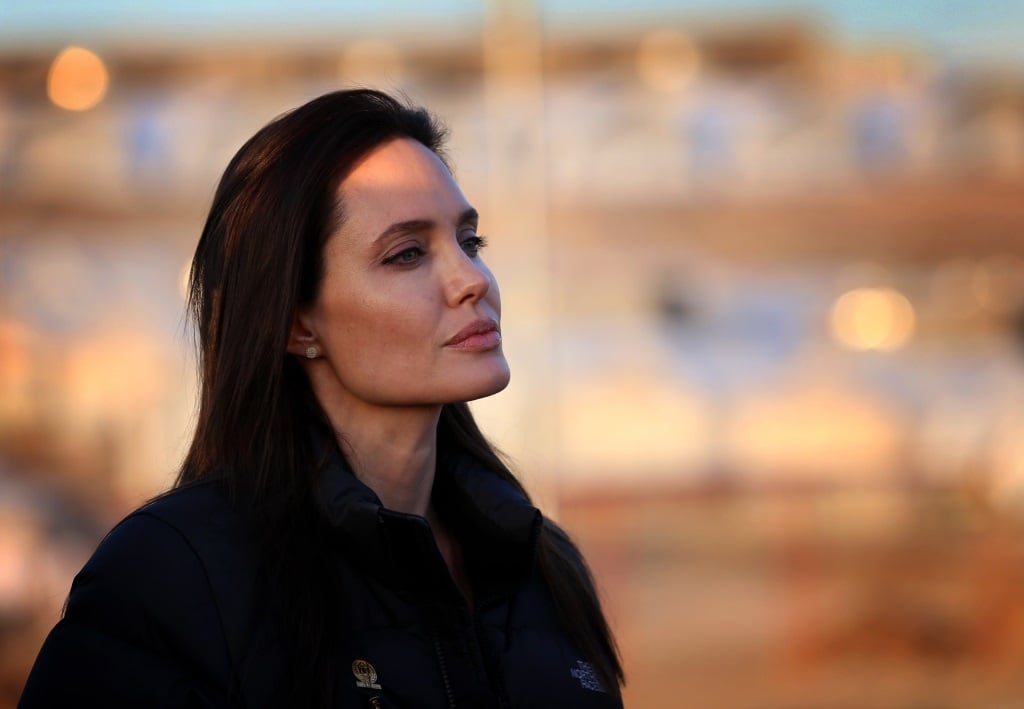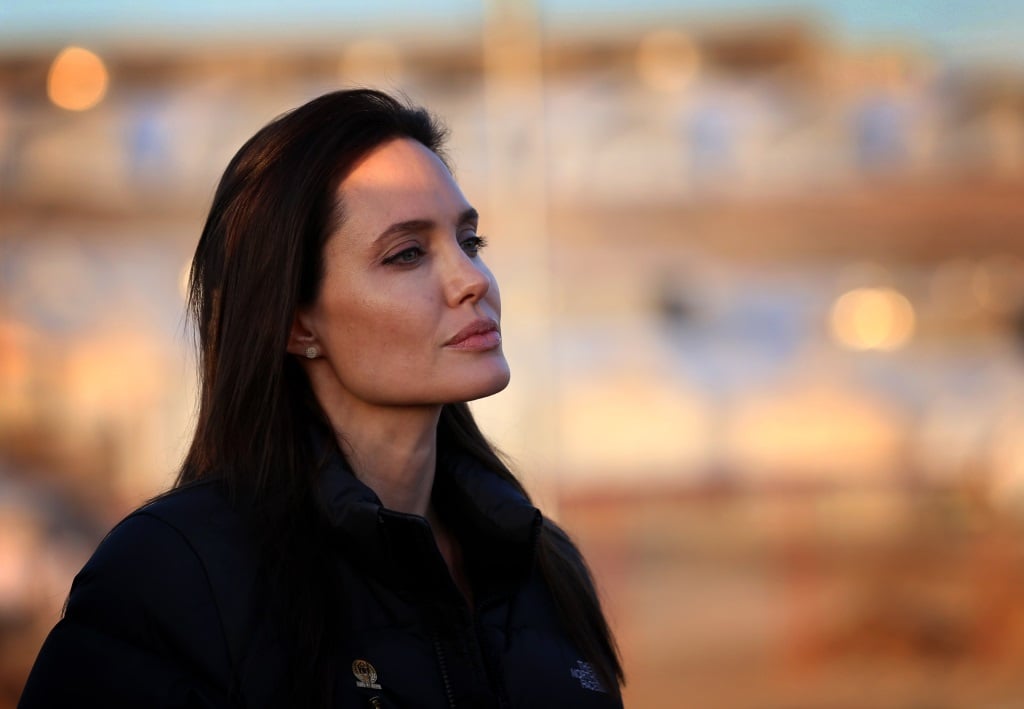 Of course, as a rich celebrity, you would want the best of the best for times like these. According to TMZ, Jolie picked Laura Wasser to be in her corner for the divorce. Wasser has dealt with many famous divorces including Jessica Simpson, Spike Jonze, Kiefer Sutherland, and more.
This also isn't the first time Jolie has hired her. Wasser helped with Jolie's divorce from Billy Bob Thornton. For that divorce, Jolie waived her rights to spousal support, according to People Magazine. She also sought for full custody of her adopted son, Maddox, who she adopted during their relationship.
4. Pitt has allegedly been having an affair with Marion Cotillard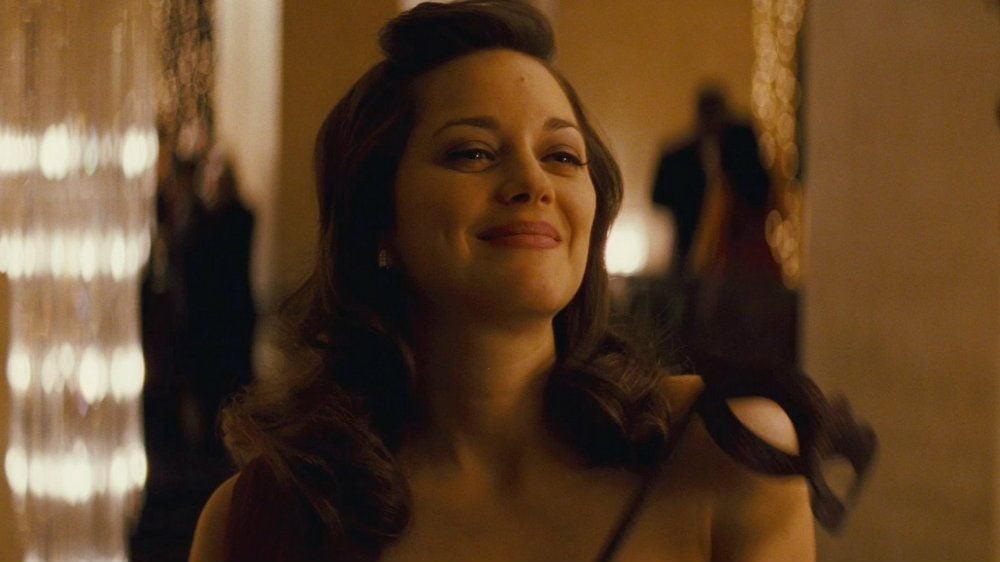 Not only has Pitt been allegedly taking substances, but he might not have been faithful! According to Page Six, the actress had been suspicious of her husband possibly having an affair. She decided to get to the bottom of it by getting evidence.
"She hired a private eye because she felt that he was fooling around with her on the set," a source told the publication, "and it turns out, he was. And that was the final straw." That wouldn't be the first time the actor has cheated with a costar! The other woman is reportedly Marion Cotillard, who is starring with Pitt in Allied. 
Apparently, this isn't the only thing that is coming in between them. Jolie's priorities have reportedly changed over the years. "The older she gets, the more serious she becomes, and she is sick of the Hollywood thing," the source continued. "He wants to make movies. She doesn't. It's a fundamental difference. It's how you live your life."

5. Jolie has reportedly not been taking care of herself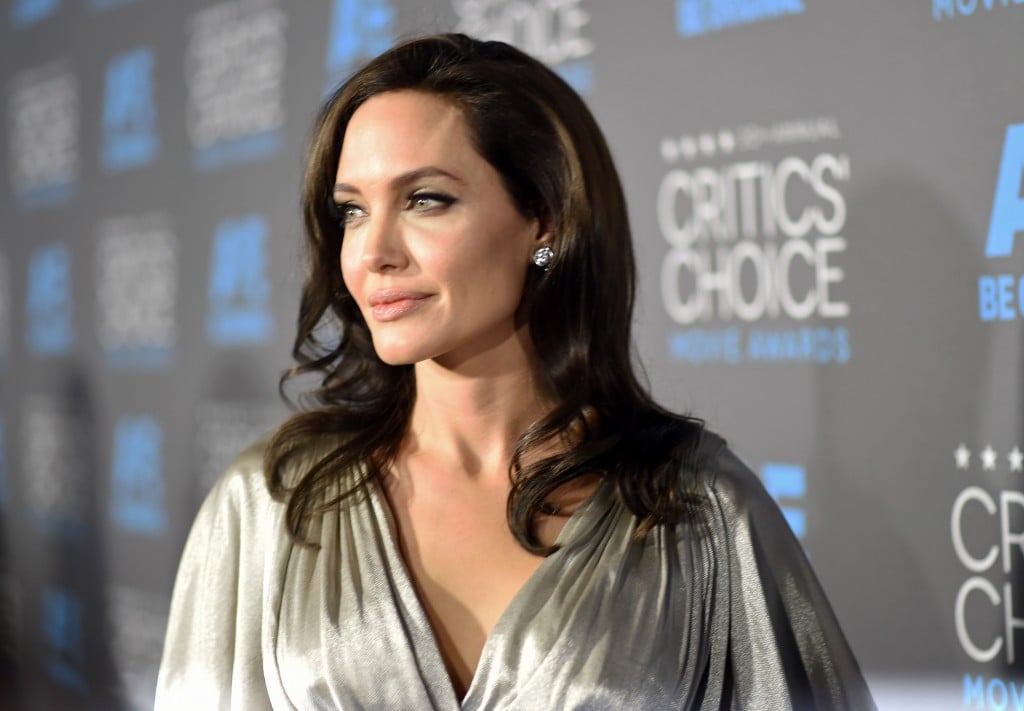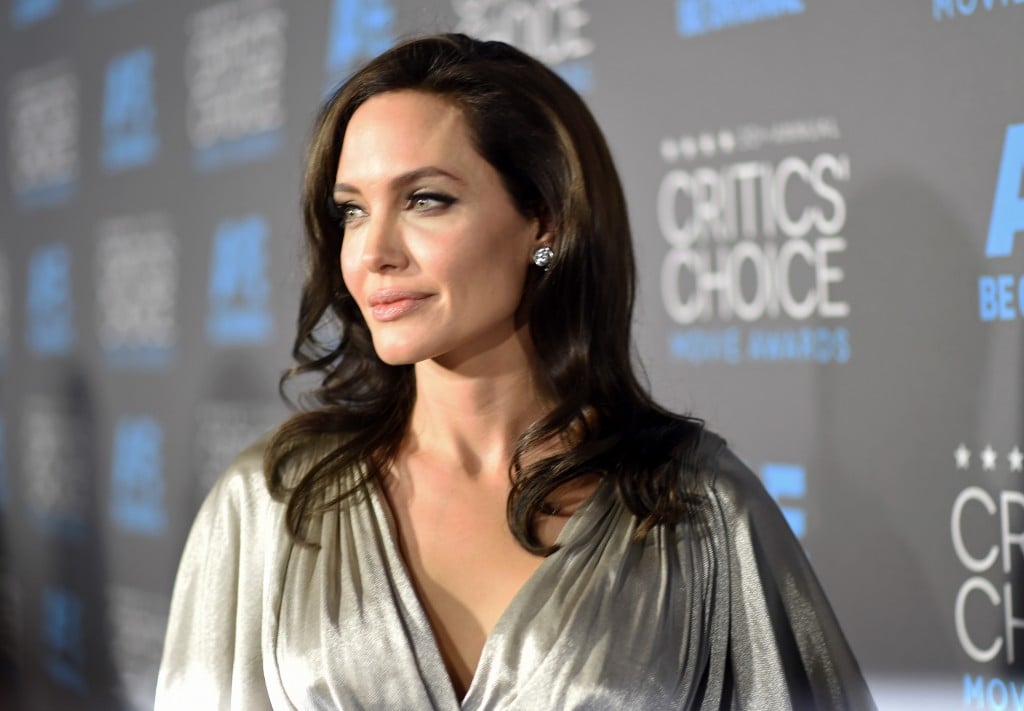 There are also reports that it's Jolie who has been exhibiting toxic behavior lately, which is putting a wedge between them. It's supposedly been impacting her health and her weight.
"She barely eats," a source told OK! Magazine, "she guzzles wine every night, and she smokes constantly." The source continued, "[Jolie is] practically emaciated." This has reportedly affected how she acts, which includes "terrible mood swings." According to the source, Pitt is "exhausted from spending so much energy trying to get her to take better care of herself."
6. Pitt has been investigated for child abuse
It looks like Jolie's allegations that Pitt is a danger to their children, were taken very seriously. According to TMZ, the actor has been investigated by the LAPD and the Los Angeles County Department of Children and Family Services for allegedly being verbally and physically abusive to their children.
The incident that really led to the divorce, allegedly happened on September 14 when the family was flying on their private jet. There, the actor reportedly was drunk when he started screaming at Jolie. Maddox tried to intervene, and that's when things escalated.
"When Maddox intervened to protect Angelina," a source told US Weekly. "Brad got up in his face and screamed at him to mind his own business." There is supposedly footage of the whole incident and the actor might have caused "damage to the plane itself."
TMZ claims that there were witnesses who saw the actor ranting on the tarmac once the jet landed. One of the people who witnessed this, was the one who reported him. Jolie has already been interviewed about the situation.
Angelina Jolie's reps gave a statement about the investigation, "Angelina said from the beginning that she felt she had to take action for the health of the family and is relieved that after their 8-week involvement, the DCFS is now satisfied the safeguards are put in place that will allow the children to heal."
7. He has since reunited with the kids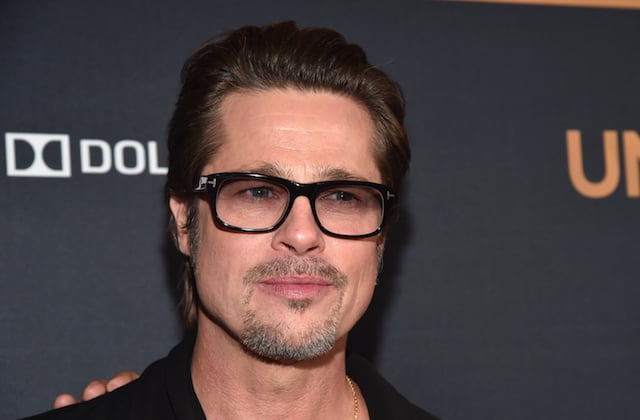 According to USA Today, the actor was reunited with his children on October 8. It was the first time they saw each other since Jolie filed for divorce. However, some reports say not all of the children were there. A monitor was present, according to US Weekly, and Pitt is still under investigation. As of now, Jolie has temporary physical custody of their children but both of them still legally have custody.
8. They reportedly reached a settlement in custody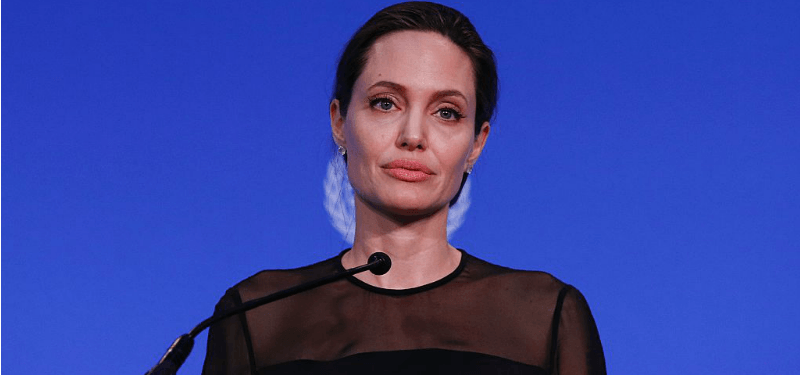 It has taken a while, but Pitt and Jolie have reportedly reached a settlement on child custody. According to People Magazine, they released a statement on the matter.
We can confirm that childcare professionals have encouraged a legal agreement accepted and signed by both sides over a week ago. In accordance with this agreement, the six children will stay in their mother's custody, and the children will continue therapeutic visits with their father. This has been determined by childcare professionals to be in the children's best interest.
The statement then continued, "We are not in a position to discuss the details. We hope now that it is clear that the events which led to the dissolution filing involved minor children and their wellbeing, there will be understanding of the sensitivity of the family situation. We believe that all sides are committed to healing the family and ask for your consideration during this difficult time."

9. They decided to seal their divorce documents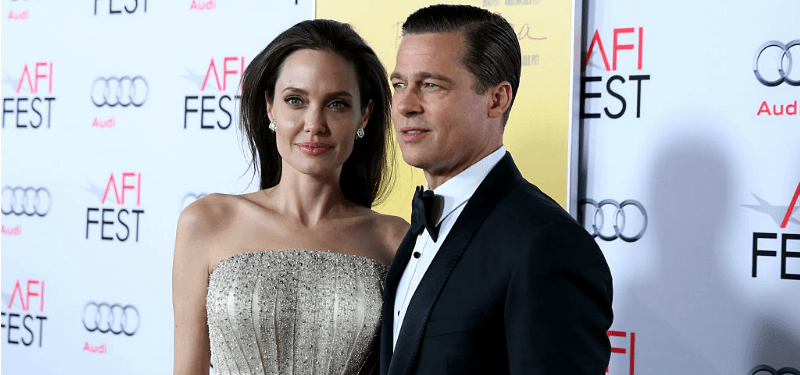 They might be divorcing, but they are still releasing joint statements. On January 9, they announced they will seal their divorce documents.
"The parties and their counsel have signed agreements to preserve the privacy rights of their children and family by keeping all court documents confidential and engaging a private judge to make any necessary legal decisions and to facilitate the expeditious resolution of any remaining issues. The parents are committed to act as a united front to effectuate recovery and reunification," read their statement, according to CNN. This announcement comes after Pitt was denied an emergency hearing to seal the documents.
10. Pitt and Jennifer Aniston are reportedly texting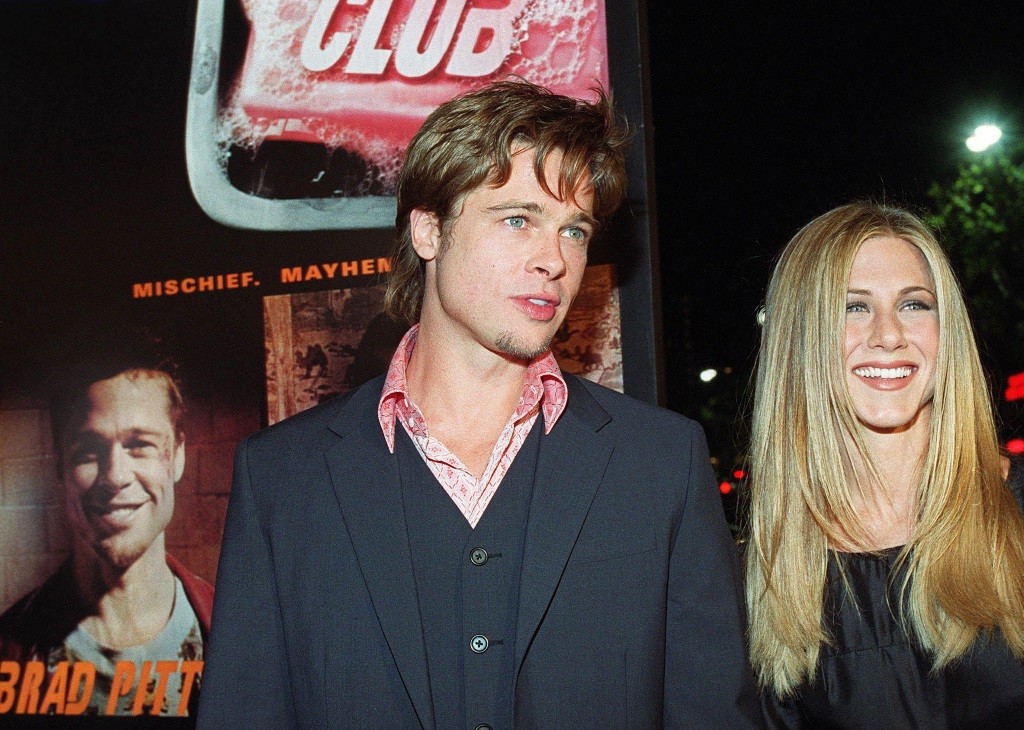 It seems like Pitt and Aniston's long feud might be over! The two are reportedly texting, according to Daily Mail. It was Pitt who reached out to Aniston by getting her number through their mutual contacts, in order to wish her a happy birthday.
A source also revealed that he "confided in Jen" about his split with Jolie. "Brad told her he's having a hard time with his split and they exchanged a few texts reminiscing about the past." So how does Aniston's husband, Justin Theroux, feel about this? "Justin is OK with them being friends [as he knows] Jen just wanted to be nice."
Follow Nicole Weaver on Twitter @nikkibernice
Check out Entertainment Cheat Sheet on Facebook!