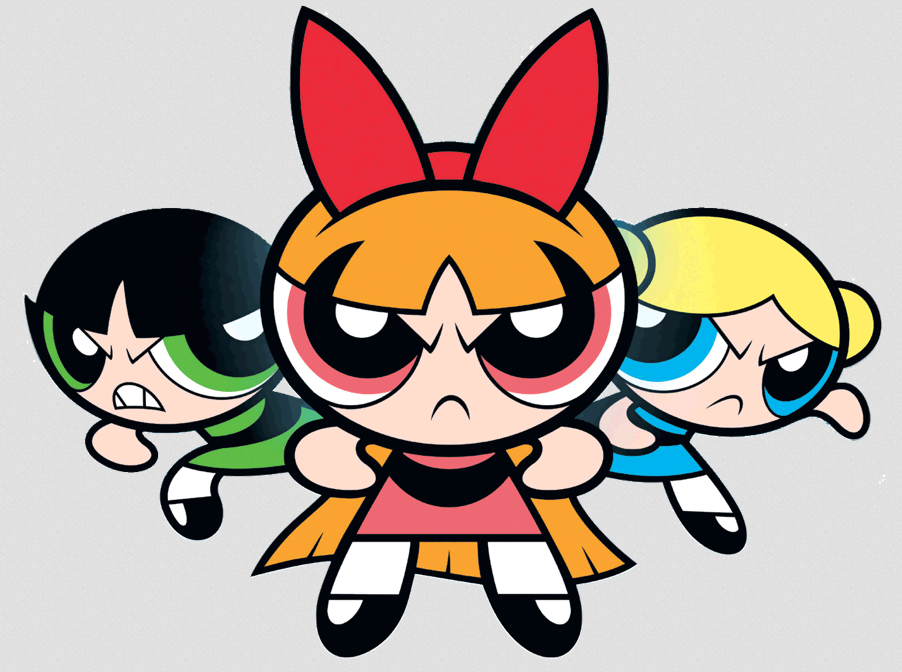 The Powerpuff Girls are coming back to Cartoon Network to use their superpowers derived from sugar, spice, everything nice, and Chemical X to save the city of Townsville from various bad guys yet again. Cartoon Network announced that the series will be relaunched in 2016 with an all-new television reboot and corresponding licensing program for the show that Cartoon Network says is one of its top grossing of all time.
"The original Powerpuff Girls was a franchise phenomenon for Cartoon Network, paving the way for a new generation of innovative storytellers and enthusiastic fans worldwide," said Rob Sorcher, chief content officer of Cartoon Network, in a press release. Sorcher also made the announcement at the 2014 Licensing Expo in Las Vegas. "We are calling these girls back into action based upon an overwhelming demand for sugar, spice, and Chemical X."
The Powerpuff Girls are triplets — Blossom, Bubbles, and Buttercup — created by Professor Utonium from the aforementioned ingredients sugar, spice, everything nice, and Chemical X. They are frequently asked by the incompetent mayor of Townsville to help save the city from destruction, a task they balance with school work and hopscotch playing. The show was created by Craig McCracken and ran on Cartoon Network from 1998 to 2005.
Each of the girls has a different personality based on the dominating ingredient when they were created. Bubbles, the blue Powerpuff girl, has the ingredient of sugar and is the sweetest of the bunch though she can sometimes be overly sensitive. Buttercup, the green Powerpuff girl, has the ingredient spice and is "the toughest fighter," according to the show's theme song, but her anger management issues can sometimes get her into trouble. Blossom, the red Powerpuff girl, is the leader of the group and has the ingredient everything nice. She is the most level-headed but can be bossy and domineering. The show sees the girls dealing with typical childhood problems as well as the responsibilities that come with having their special powers.