7 Celebrities Who Say They Support Donald Trump
Donald Trump. The man. The legend. The new president who defended his penis size in a Republican debate, telling viewers, "[Rubio] referred to my hands — 'If they're small, something else must be small.' I guarantee you there's no problem. I guarantee." Yes, this is real life. Here are 10 celebrities who support him.
1. Mike Tyson
Okay, so this isn't so surprising. But some of Mike Tyson's statements about Trump definitely are — and frankly unsettling. "We're the same guy," Tyson told The Daily Beast. "A thrust for power, a drive for power. Whatever field we're in, we need power in that field. That's just who we are." We'll just go ahead and say that a "drive for power" shouldn't necessarily be a big reason for wanting to be president.
Tyson later described himself and Trump as "balls of energy," adding, "We're not even who we think we are. We're fire. We're made of this crap—water, motion, dirt, diamonds, emeralds. We're made out of that stuff, can you believe it?" This is where The Daily Beast's Marlow Stern admits that Tyson "starts to lose me a bit."
2. Bruce Willis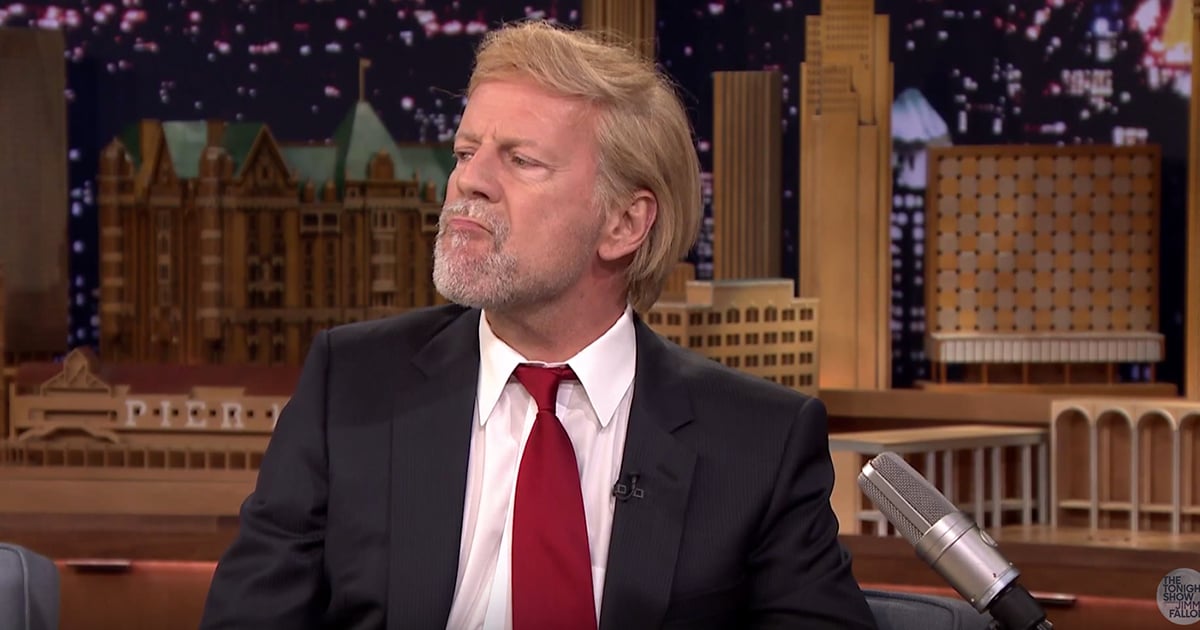 When Bruce Willis appeared on The Tonight Show sporting a "Make America Great Again" hat and a Trump hairpiece, it wasn't exactly clear what was going on. Was Willis throwing out his support to Trump in a lighthearted fashion or was he mocking him?
While it can easily be interpreted as the latter, it's important to note that Willis's political views lean right despite his statement, "I hate government. I'm apolitical. Write that down. I'm not a Republican." There's also the fact that Willis lives in Trump Tower, meaning that there's probably more truth to this than meets the eye.
3. Tom Brady
Four-time Super Bowl Champ and alleged Deflategate instigator Tom Brady has found himself in a tough situation when it comes to Trump, who he calls "a good friend." Despite suggesting that he wanted to stay away from the politics of Trump's ascent to the Republican nominee, his statements so far have more or less been an endorsement.
"I have known him for a long time. I support all my friends. That is what I have to say," he said. Whether or not it's true, Trump later told The Washington Post, "In Massachusetts, I'm at 48%. You know why? Tom Brady said Trump's the greatest. He says it to anyone who asks him."
4. Jon Voight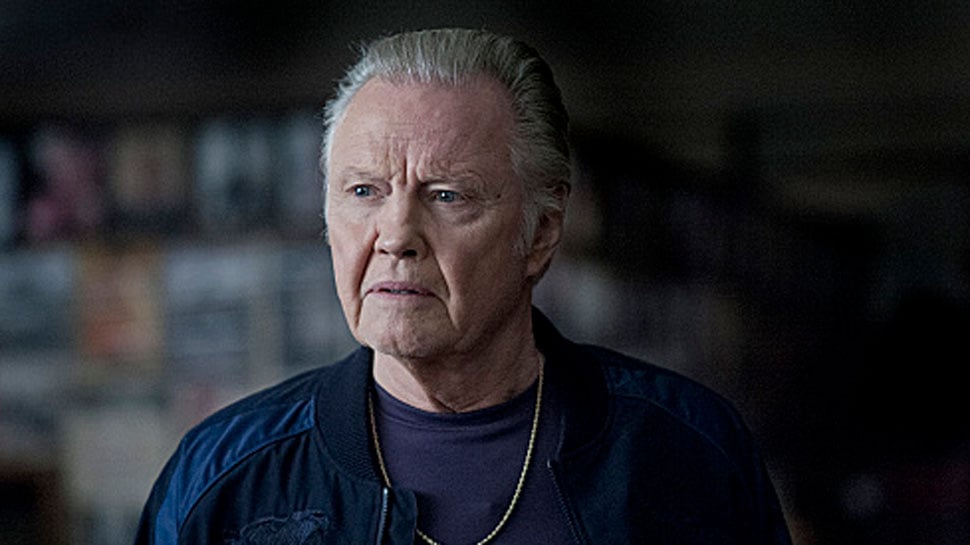 Academy Award-winner and the father of Angelina Jolie, Jon Voight, recently came out in support of Trump despite the Republican nominee's more than decade-long feud with Jolie. In a letter penned to right-wing news website Breitbart, he wrote, "I, Jon Voight, can say, without hesitation, that Donald is funny, playful, and colorful, but most of all, he is honest."
Voight continued, "When he decided to run for president, I know he did it with a true conviction to bring this country back to prosperity. He is the only one who can do it. No frills, no fuss, only candid truths."
5. Aaron Carter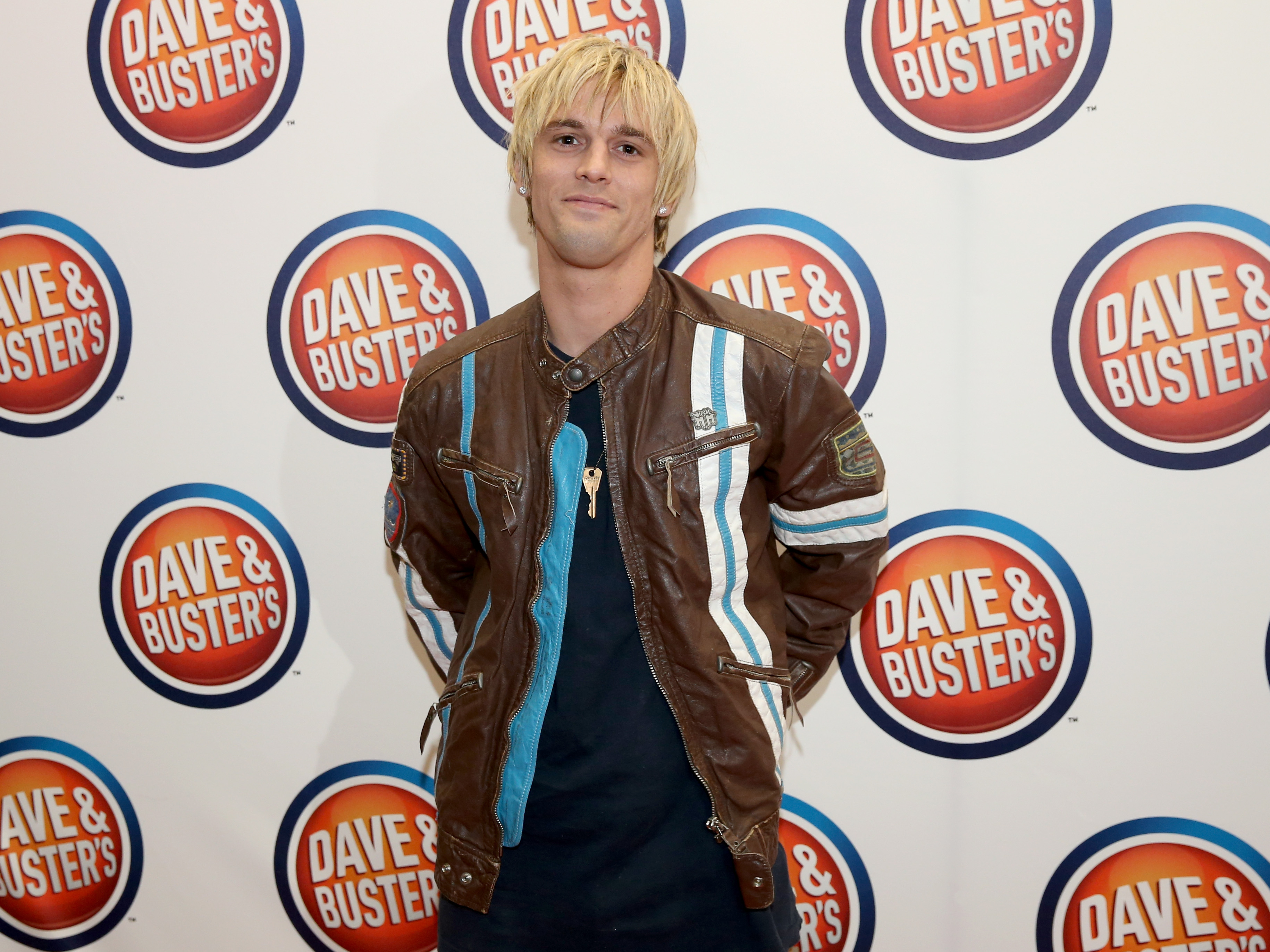 It was easy to forget about Aaron Carter so maybe his endorsement of Trump is some kind of brilliant scheme for relevancy. After all, some of his statements are so absurd that they border on parody. "I'm too intelligent for you guys — like people, who don't understand politics," he told People. He also explained that he liked Trump because, "For me, I like somebody who likes to defy the odds, such as myself."
6. Dennis Rodman
This one shouldn't be a surprise — in fact, someone should pitch a Rodman and Trump buddy-comedy to Hollywood pronto. Famous for his bizarre behavior, Rodman endorsed Trump via Twitter where he wrote, "[Trump] has been a great friend for many years. We don't need another politician, we need a businessman like Mr. Trump!"
The friendship between Trump and Rodman dates back to 2013 when Rodman took part in Celebrity Apprentice, and Trump later became a vocal supporter of Rodman's much-criticized trips to North Korea. Speaking to Fox News about Rodman's trip, Trump said, "You look at the world, the world is blowing up around us. Maybe Dennis is a lot better than what we have."
7. Kid Rock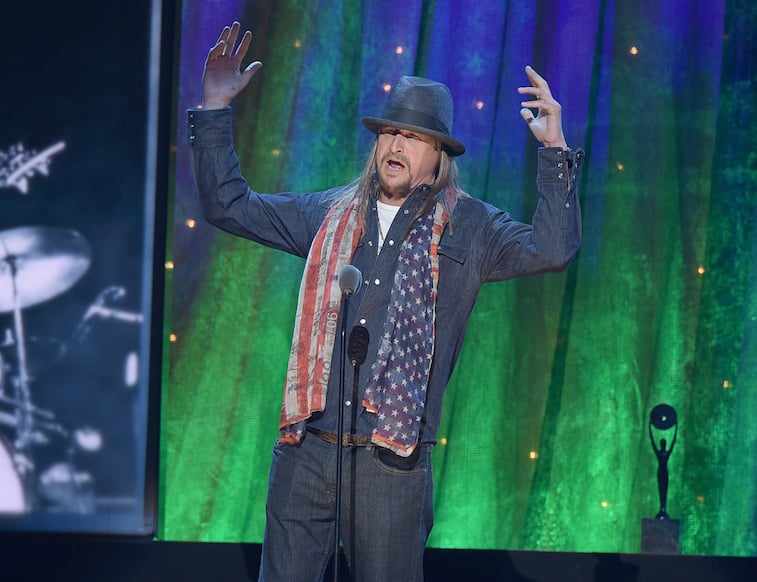 Kid Rock has been vocal in his support of the Republican party in recent years, having campaigned with Mitt Romney in 2012. While he first endorsed Ben Carson for the Republican nominee, he's recently shifted his support to Trump. "I'm digging Trump," Kid Rock told Rolling Stone in an interview. "My feeling: let the motherf**king business guy run it like a f**king business. And his campaign has been entertaining as s**t."
While we're all glad Kid Rock still likes to say f**k a lot and he's very entertained by Trump, we're not so sure his endorsement is a good thing.
Check out Entertainment Cheat Sheet on Facebook!