Disney vs. Pixar: Which Really is the Better Studio?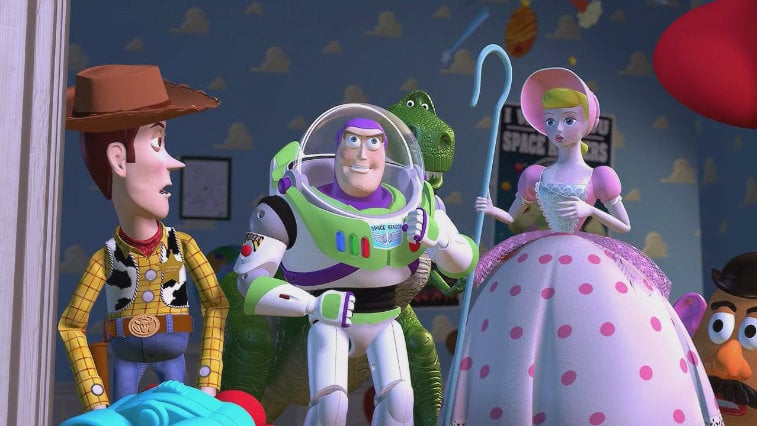 While animated features are among the most popular films at the box office, history has certainly shown that both Walt Disney Animation Studios and Pixar Animation Studios are among the best purveyors of animated films the world has ever seen. Each company has created masterpiece of masterpiece, delivering the kind of imaginative, unforgettable storytelling that families will cherish for generations to come. Because the entertainment is undoubtedly cyclical in nature, both studios have each had their creative rough patches along the way, a fact that ultimately led Disney to acquire Pixar for a $7.4 billion deal in 2006. So the answer regarding which studio produces stronger films will almost entirely be dependent on timing. As for right now, one studio is the clear winner.
Over the past 20 years, Pixar has developed a reputation for shedding emotionally rich light on the world around us and the experience of being a child, with undisputed classics like the Toy Story trilogy, Finding Nemo, and Up among their unrivaled filmography. 2015's Inside Out instantly joined these ranks with an insightful, visually dazzling journey through a young girl's mind and the emotional complexities that develop during adolescence.
However, the past five years have also seen Pixar's overall quality dip precipitously, with a troubling reliance on follow-ups like Cars 2 and Monsters University as well as lesser entries like Brave and last fall's The Good Dinosaur. As a result, a once-flawless track record has been tarnished by subpar storytelling  that — while pretty to look at and financially successful — has disappointed more than it has enthralled so far this decade.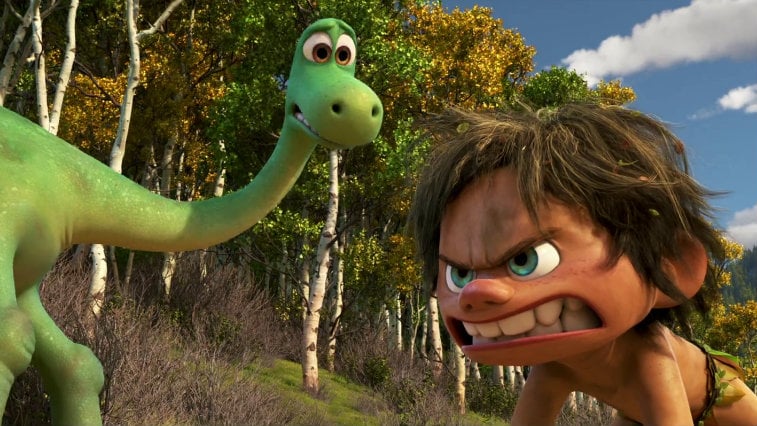 Moreover, Pixar's upcoming slate of films doesn't exactly inspire much faith in a trip back to the studio's good ol' days. Of the five films the company plans to release in the next few years, only one is an original concept. The others comprise another crop of unnecessary sequels — including Finding Dory, Cars 3, and Toy Story 4 — that seem more concerned with selling merchandise and reining in mountains of box office dollars than telling a compelling, worthy story. Only writer/director Brad Bird's The Incredibles 2 appears to be an answer to long-held wishes of fans for another adventure with these beloved characters, and its superhero premise naturally lends itself to another action-packed tale. This is not to say that some of Pixar's upcoming sequels won't be amazing, but their very existence proves that the creative spark that once made Pixar so special is barely hanging on.
In contrast, Walt Disney Animation Studios has experienced an incredible resurgence during the same period that the general quality of Pixar's films has fallen off. From 2010 film Tangled onward, Disney has recaptured its heyday with a deft balance of fairy tale adaptations and more offbeat geek-friendly fare like Wreck-It Ralph and Big Hero 6, bringing an incisive modern spin to all of the above.
Most recently, Zootopia has proven that Disney's recent offerings are capable of creating colorful worlds, memorable characters, and hilarious moments without sacrificing personal stakes for its characters and a healthy heaping of social commentary to boot. The films have all been incredibly successful at the box office, and the turnaround that Disney has experienced since its lackluster days in the early 2000s with less popular films like Atlantis: The Lost Empire and Treasure Planet is truly mind-boggling.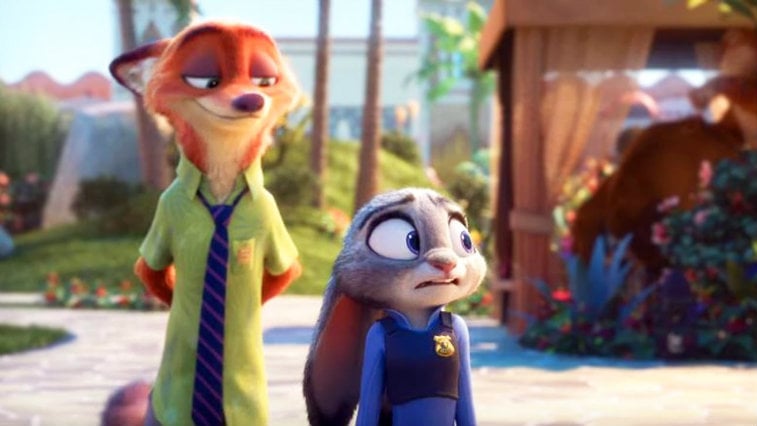 From a creative and financial standpoint, we're very much in the midst of a second Disney Renaissance. From the rave reviews each film has received from critics and audiences — including Oscar wins for Frozen and Big Hero 6 — to the $1.3 billion worldwide gross for Frozen, now is a period in which Disney is truly at a new inspired height. Sure, the studio is following the Frozen phenomenon with a no-brainer sequel, but its next big release, 2018's Jack and the Beanstalk adaptation Gigantic, is a non-franchise film that will hopefully continue the upward swing the studio has experienced lately.
Although there's no telling what the future holds for Disney and Pixar, the former is showing no signs of letting its ongoing hot streak cool anytime soon, whereas the latter is becoming increasingly erratic with its storytelling prowess. A year or two from now, the winner in the Disney vs. Pixar debate could turn out to be very different.
However, as it stands, Walt Disney Animation Studios appears to be unstoppable right now. Perhaps the Walt Disney Company has shifted too much of its creative focus away from Pixar, becoming overconfident in that studio's ability to churn out hits, and over to Walt Disney Animation Studios. Whatever the case may be, we hope the day soon comes when both studios are equally at the top of their game, making this question a far more difficult one to answer definitively.
Winner: Walt Disney Animation Studios
Follow Robert Yaniz Jr. on Twitter @CrookedTable
Check out Entertainment Cheat Sheet on Facebook!