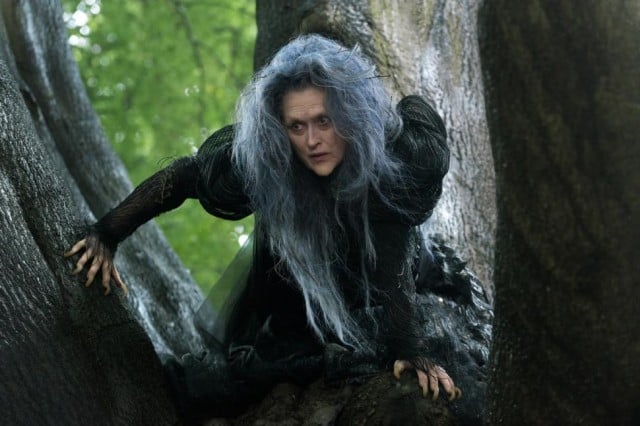 Fans have been eagerly awaiting the release of Disney's upcoming Into the Woods movie ever since news of the stage-to-screen adaptation first broke. But they were less than pleased earlier this summer, when composer Stephen Sondheim implied that big changes had been made to the mature and sometimes dark script in order to make it more Disney-friendly. Now, director Rob Marshall (Chicago, Nine) is addressing the controversy and finally setting the record straight.
As fans know, the original 1987 Broadway musical skews toward a more adult audience, with plenty of sexual innuendos, tragically dark deaths, and graphic costumes. Given this, most seemed to expect some changes in the film. But Sondheim hinted at more than just a few deviations during a June interview with The New Yorker. The composer stirred up a public storm when he suggested that not only would several fan favorite songs be cut from the film, but also that significant plot changes would be made, particularly in relation to the characters of the Big Bad Wolf (Johnny Depp) and Rapunzel (Mackenzie Mauzy).
After sparking backlash, Sondheim issued a statement of clarification, claiming the quotes were "misreported" and describing the film as "genuinely collaborative and always productive." But his explanation seemed to be too little, too late for some fans who remained convinced that Disney would strip the story of all of its more explicit parts. In a recent interview with Entertainment Weekly though, Marshall insisted that reports of the wide deviations between the film and the play are far from the truth.
"It's ironic that happened at all, because Steve's been part of every single step of this movie," Marshall told EW of the controversy. "And the truth is, we've been incredibly faithful to the original."