'Fallout 4′: 8 Tips to Help You Survive in the Wasteland
No one ever said surviving the apocalypse was easy. Fallout games have always been somewhat unforgiving, and Fallout 4 is no exception. You will die early and often. But if you follow the suggestions laid out below, you just might live.
1. Save often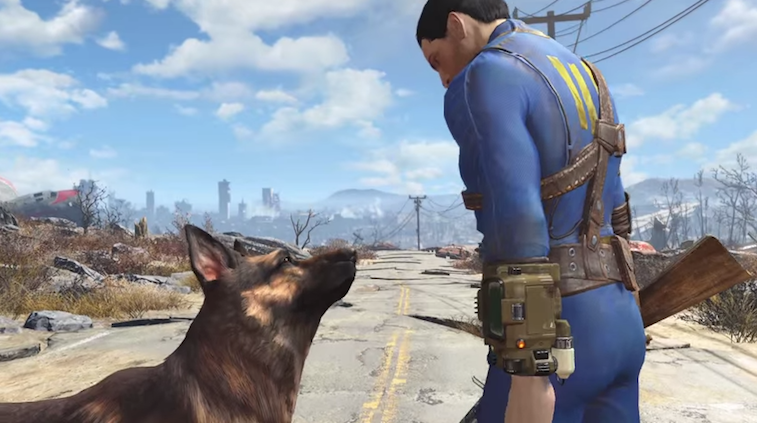 You never know when you're going to die in Fallout 4. A giant radscorpion may be lurking around the corner, or a super mutant may have rigged a grenade to detonate as you walk through a doorway. The only sure thing in the Commonwealth wasteland is death itself. And unless you like replaying long sections you've already completed, you'll want to save your game often. Thanks to the handy "quicksave" feature available on the pause screen, it's fast and easy. The only hard part is remembering to do it.
2. Stock up on healing supplies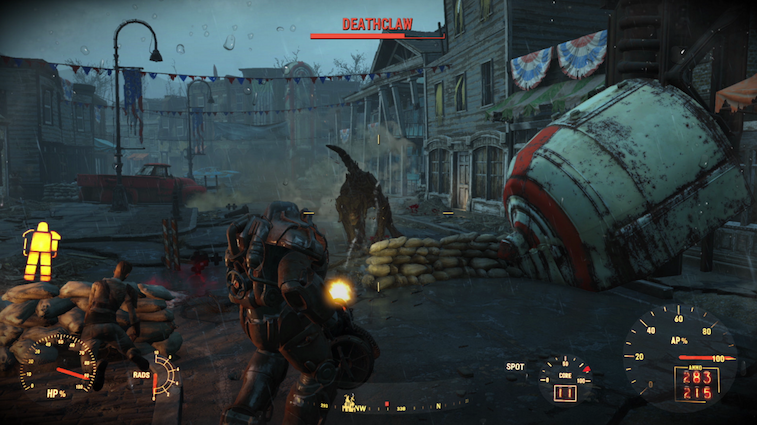 If death lurks around every corner, so does damage. Search every downed enemy and every nook and cranny for stimpacks, purified water, and blood packs. Also keep an eye out for any food or drink that has a good HP-to-rads ratio, like Nuka Cola Quantum. You'll need all the health you can get.
3. Pump points into intelligence early on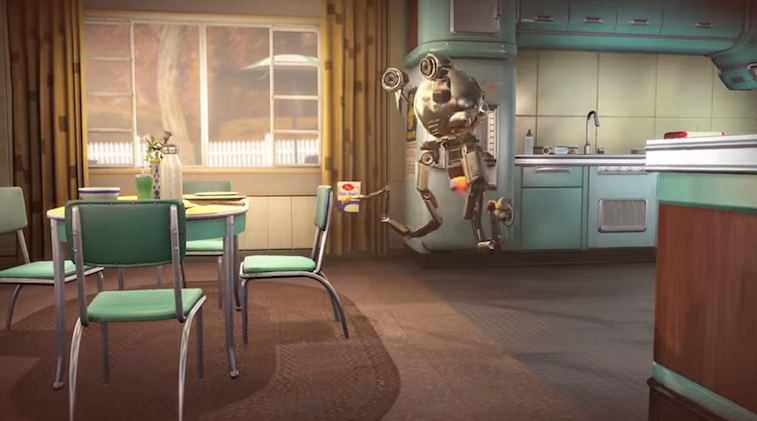 Each time you gain a level in Fallout 4, you can add a point either to a core stat or to a perk. If you want to make the game easier, put points into your intelligence stat early on. Having high intelligence makes you earn more experience points, which levels you up faster, which makes you more powerful more quickly.
4. Use VATS to spot hard-to-find enemies
Oftentimes, as you explore the Commonwealth, you'll take fire from enemies you had no idea were there. When this happens, a red indicator pops up briefly to show you where the shot came from. If you don't catch it, spin around while looking at the compass bar at the bottom center of the screen; enemies show up as red dots there. When you find the direction of the enemy, enter VATS to highlight the bad guy (or girl or ghoul). Now you know where your enemy is. Now you can fight back.
5. Sweep the leg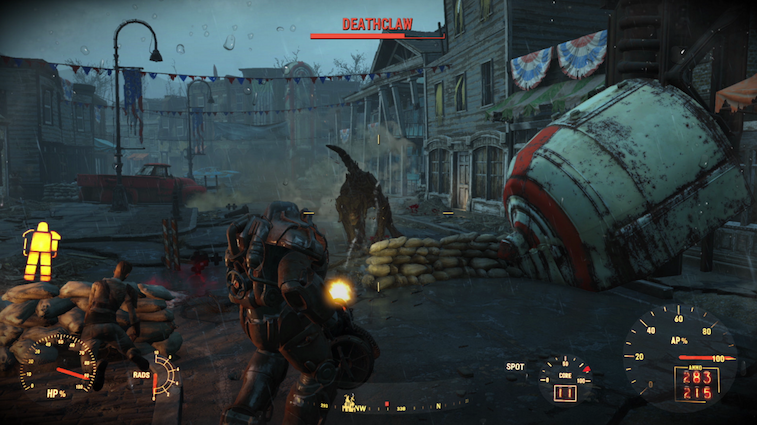 Lots of people use VATS exclusively to get headshots. This is great when it works, but the head is small and often tough to hit. Sometimes it's best to go for the sure thing and use VATS to fire at the torso. But if an enemy is rushing at you, the smartest course of action is to take out a leg. That will make the baddie fall down, and you can easily pop off a few rounds into its skull.
6. Use the same weapons your enemies are using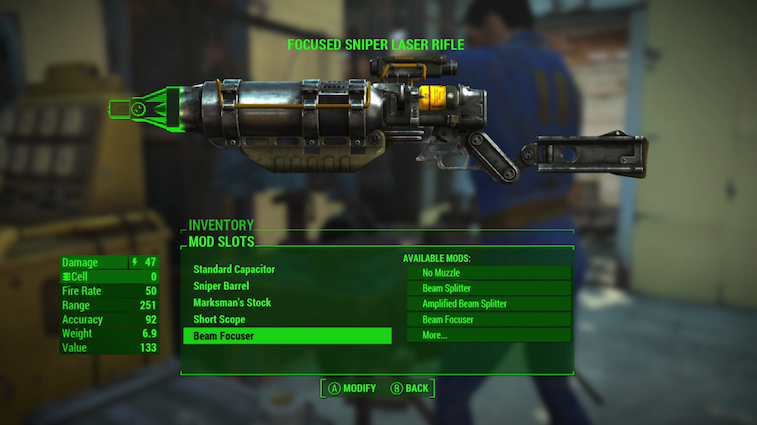 If you're running low on ammo, a smart tactic is to grab a dead enemy's weapon and use it. Similar enemies are almost always clustered together, so if you're using the same weapon they use, you'll find plenty of ammo on their dead bodies.
7. Don't be afraid to run away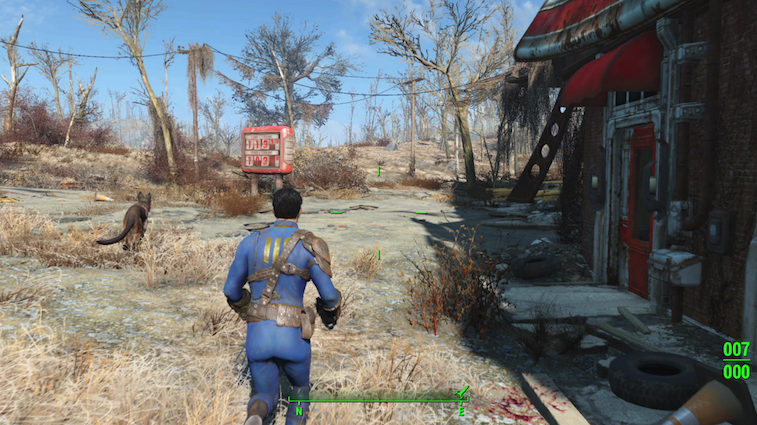 Fact is, you're going to find yourself outgunned at times in Fallout 4. If you're seriously outgunned, there's pretty much nothing you can do to stand a chance. So if you keep dying at a particular part, or you are getting overwhelmed by enemy fire, don't feel like you have to stay and fight. Just about every battle in the game can be escaped by turning around and sprinting away. Here's a pro tip for your "tactical retreats": If you put your weapon away, you'll run faster. To holster it, hold X or square.
8. Sleep to regain your health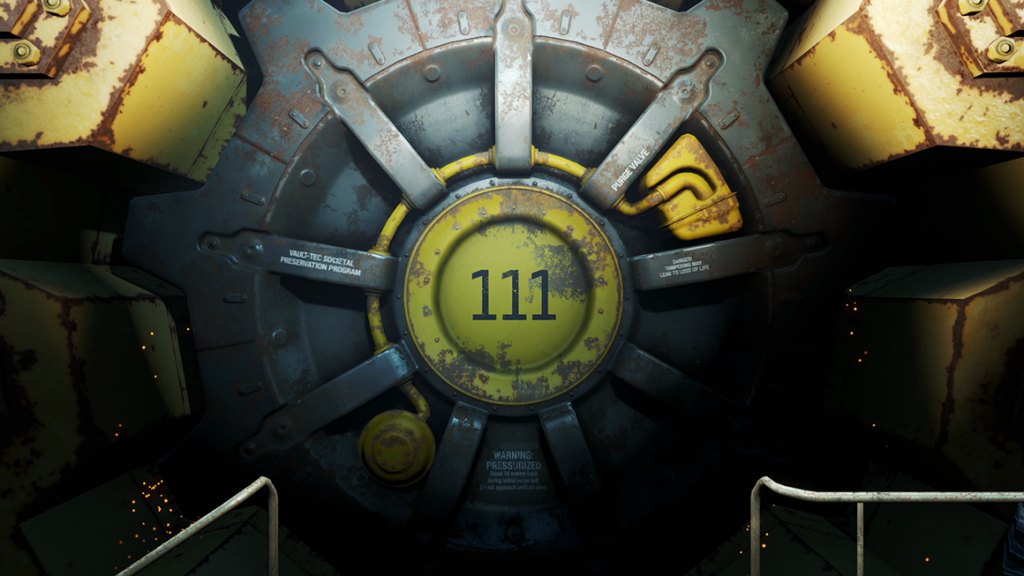 You'll find beds in the oddest places in Fallout 4. Anytime you're running low on health, you can take a power nap and you'll be good as new when you wake up. The game lets you choose a duration every time you sleep. If all you need is a health refresher, sleep for an hour. But if darkness is hampering your ability to see enemies, feel free to sleep until the sun comes up, around 6 a.m. Don't let the challenge of Fallout get you down. With these tips, the wasteland will be yours in no time.
Follow Chris on Twitter @_chrislreed
More from Entertainment Cheat Sheet:
Want more great content like this? Sign up here to receive the best of Cheat Sheet delivered daily. No spam; just tailored content straight to your inbox.