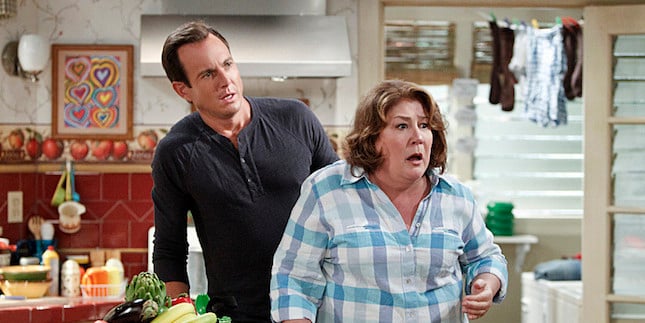 The networks have begun to unveil the cast of freshmen shows slated for return as the summer television season heats up. Here are the shows that have been announced so far, according to The Hollywood Reporter and Sidereel.
CBS
The Millers: Starring Arrest Development's Will Arnett as a local Virginia television reporter, the show depicts a hodge-podge of recently divorced people living together and driving their families nuts. This was a pretty safe bet — familial turmoil and Will Arnett are a winning combination.
Mom: Anna Faris is an alcoholic mom who decides to start life over in Napa, California's vast wine vineyards (a logical decision.) Her mother, played by Allison Janney, is a recovering drug addict, and her daughter has just become pregnant. Faris is always charismatic, and the supporting cast is charming.

CW
The Originals: This Vampire Diaries spin-off stars Joseph Morgan, Claire Holt, and Daniel Gillies as vampire siblings who have love affairs with werewolves and live in New Orleans. It's a big hit with teenagers, like its predecessor.
Reign: A highly fictionalized rendition of Mary, Queen of Scots, played by Adelaide Kane that involves a lot of tangled love affairs and betrayal, all wrapped in an ominous premonition by Nostradamus. The CW has had success with historical fiction and messy romance dramas, and this combines the two deftly.