'Game of Thrones': Why Book 6 Won't Be Here in Time
HBO's Game of Thrones has always been an odd series. Based on George R.R. Martin's wildly popular Song of Ice and Fire book series, it's truly unique in every way. For one, it's a series unprecedented in its sheer density on television. Secondly, it was never a guarantee that Martin's writing would be able to keep pace with the show. That was always a reality showrunners David Benioff and D.B. Weiss were going to face, and soon it will officially come to pass. The news as it stands right now tells us Martin won't have the sixth book in the series, The Winds of Winter, finished before the next season of the show debuts.
To give you a sense for how the show has functioned parallel to the books so far, here's the breakdown: Each season (until recently) has corresponded with the book by the same number. Season 1 was Book 1, Season 2 was Book 2, and so on. Right around Season 3, things got a little hazier, in what many recognized as an effort to allow Martin a chance to finish The Winds of Winter. Season 3 split Book 3, A Storm of Swords right down the middle, while the following season finished off the story (with some elements of Book 4, A Feast for Crows, blended in as well).
Season 5 (the most recent season to air) aired as a combination of Books 4 and 5, officially bringing us up to date on the novels. From here though, we're off the map entirely. The Winds of Winter sadly won't see the light of day before HBO airs the new season starting April 24, putting us in uncharted territory for the first time in Game of Thrones history. And while many fans are lamenting their lost chance to absorb the whole story before it airs in full, others see this as an opportunity.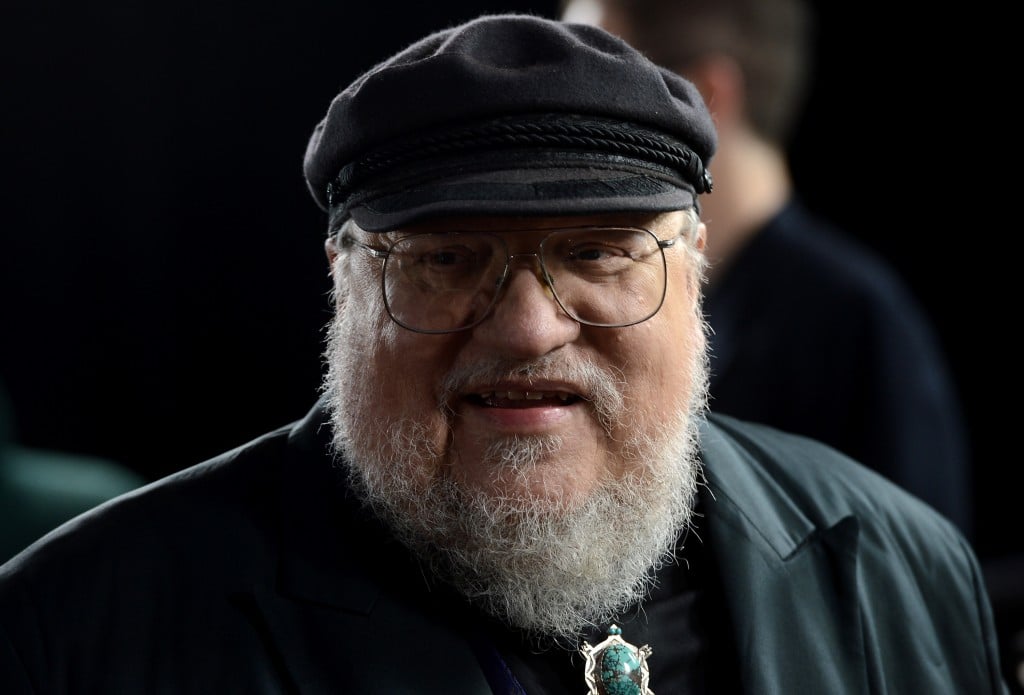 In order to understand why this might actually be the best possible thing for Game of Thrones, first you need to ask yourself a question. Would you rather George R.R. Martin released an inadequate rush-job of a novel, or a well thought-out and deliberate follow-up effort? Game of Thrones is nothing if not dense, and balancing dozens of storylines and locations takes time. Yes, it takes Martin a little more time than most other authors, but that's the creative process that gave us five incredible books to start the series off. Why would we want that process to compromise itself for the sake of speed, especially now that we're so close to the finish line?
As of now, we have two seasons (and books) left before we say goodbye to Game of Thrones for good. No matter what happens with the novels, that means we have only two years before we know how the story ends. But as we all know, the HBO series only has so much real estate, and often doesn't include everything we read in the 1,000-plus page tomes from Martin. What we have now is a chance for readers and show-watchers alike to join hands and truly be surprised together. Each twist we see on TV will be seen for the first time for everyone, something that only seems appropriate for one of the most popular fantasy franchises this side of Lord of the Rings. 
All this aside, we highly doubt anyone will enjoy Season 6 and more or less sans The Winds of Winter. While it's been a good run up until now, pushing for speed over quality simply isn't the way Martin roles as a writer. We as fans have no place telling him to set aside his own process just so we can read the book at a certain time. For better or worse, this is the Game of Thrones we've been dealt. It's now time for us to accept that and move on.
Follow Nick on Twitter @NickNorthwest
More from Entertainment Cheat Sheet:
Want more great content like this? Sign up here to receive the best of Cheat Sheet delivered daily. No spam; just tailored content straight to your inbox.