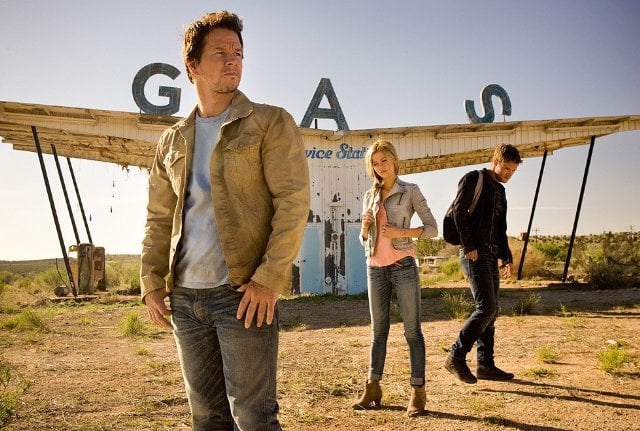 Last weekend was nothing exciting in the box office. Think Like a Man Too, 22 Jump Street, and How to Train Your Dragon 2 adorned the top spots, but only one was brand new, and none raked in blockbuster-level earnings. This weekend looks to be significantly different, but only with regard to one film. There won't be much in the way of competition keeping Transformers: Age of Extinction from terrorizing the box office with Decepticons and poor quality.
One might say that it's a case of Transformers winning in the absence of anything better — though it really looks more like a win in the absence of anything bigger. In scale, no movies coming out next weekend will be able to compete with Transformers. Including movies from recent weekends, none will have the gusto left to put up a fight, and you'd have to go back to late May to find a film that might have been able to contend with Age of Extinction — that would have been X-Men: Days of Future Past and its $90.8 million opening weekend, as reported by Box Office Mojo.
According to Box Office Mojo's data, the previous two Transformers films averaged over $100 million during their opening weekend. The first film in the franchise even managed a robust $70.5 million. Now it's possible that Age of Extinction won't live up to the box office performance of its predecessors, but it doesn't seem likely that will happen. That's especially true if you consider Mark Wahlberg's star power — people will probably hate him less than Shia LaBeouf. Considering all this, Transformers: Age of Extinction could easily pull a box office of $90 million this weekend, leaving no chance for competition in that regard.