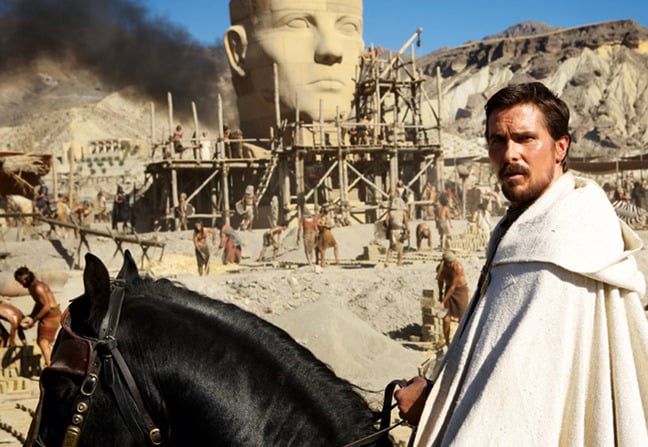 Director Ridley Scott's newest swords and sandals epic Exodus: Gods and Kings is still in post-production, but that didn't stop 20th Century Fox from revealing the film's first footage on Tuesday at the annual CineEurope presentation in Barcelona, Spain.
Currently slated to be released on December 12, 2014, Exodus: Gods and Kings is a biblical epic that tells the story of the exodus of the Israelites from Egypt under Moses. Starring Christian Bale as Moses, the film features a star-studded cast including Joel Edgerton, Aaron Paul, John Turturro, Ben Kingsley, and Sigourney Weaver.
Fox was surprisingly candid with what it presented at CineEurope, which could indicate that the studio is extremely confident in the film. Not only did Fox present the opening reel of the film, it also showed the film's upcoming first trailer to foreign theater owners in what is slated to be one of its biggest tentpole films of 2014. If Fox's willingness to present a yet unfinished film wasn't a show of confidence, look no further than the film's December 12 release date — a period in the calendar reserved for the studios' most important releases.