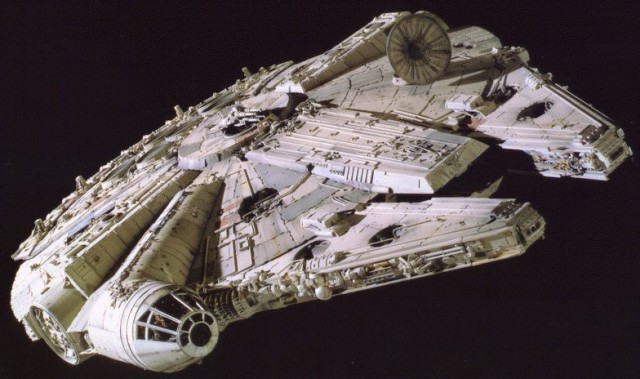 Earlier this week Gareth Edwards attended an event for film students in Bejing, where Edwards's blockbuster Godzilla debuted to a $10.9 million opening day, the highest opening-day gross in China this year. According to The Hollywood Reporter, "Edwards was speaking to a packed auditorium of film students at the Beijing Film Academy, where he was giving a talk with legendary Chinese director Zhang Yimou." Famous Hong Kong auteur John Woo was at the Godzilla debut, where Edwards shook hands with the progenitor of bullet ballet.
"I am very, very lucky, living in a dream job at the moment," Edwards said. "I'm not allowed to talk about it, it's all very secretive, but it's a dream come true. Star Wars is the reason I got into filmmaking, so to be given this opportunity is like a dream," he said. "Now the pressure is on."
Edwards's Godzilla stomped the competition at the American box office, pulling in over $90 million during its debut weekend. Godzilla earned favorable reviews from most mainstream critics, though most reviews mentioned, in some capacity, the film's emphasis on monster spectacle and suspense and not the human story.
"People could be innovative with computer graphics in the early '90s, but I think where we are right now is, we've reached that plateau where you can kind of do anything, and we have kind of done everything. So now, I hope, we are going to see people embracing strong stories, strong characters, as well as the spectacle. The honeymoon is over and it's much more about storytelling, and I think we'll create better films, hopefully," Edwards said.