'John Wick: Chapter 2′: Everything We Know About the Sequel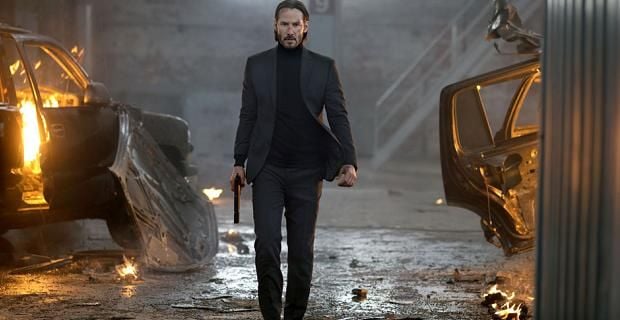 John Wick: Chapter 2, the sequel to the 2014 sleeper hit John Wick, will be heading to theaters on February 10, 2017 with star Keanu Reeves set to reprise the titular role. As the project kicks into gear, fans are slowly starting to learn more details about what they can expect from the upcoming action sequel.
The first John Wick followed Reeves as an ex-hitman who is forced to dole out some retribution when gangsters break into his home, beat him up and kill his dog. He re-enters the underworld of assassins he left behind and shows everyone that's he's still not someone you want to mess with. [Update, 12/19/16: Added "Wick Goes Off" trailer, below.]
[Update, 2/6/17: Added Super Bowl TV spot, "Shade," above.]
From what we've heard so far, it looks like John Wick: Chapter 2 will amp up the action and continue to deliver more of what moviegoers enjoyed in the first film. Here's everything you need to know about the forthcoming sequel:
1. John Wick will be dealing with an internal struggle
Plot details about John Wick: Chapter 2 are being kept under wraps for now, but Reeves did drop some hints about what fans can expect last fall. Though he didn't into go specifics, he did reveal that a major theme of the coming sequel will be the titular character's battle to reconcile the two different sides of himself.
"It's basically — to me there's John Wick and then there's John. You know, John is the married guy whose wife just died, and that five years of his life. Then there's John Wick, who's the mythical assassin," Reeves explained to Collider. "In this, John Wick's past comes and infiltrates John's life and John Wick, in a way, has to fight for John."
Update 4/4/16: The studio has released the first official plot synopsis for the movie, which reads, John Wick "is forced to back out of retirement by a former associate plotting to seize control of a shadowy international assassins' guild. Bound by a blood oath to help him, John travels to Rome where he squares off against some of the world's deadliest killers."
Update 10/8/16: The first teaser for the upcoming sequel was just released, as seen above.

In a new TV spot, John Wick vows to "kill them all" (see below):
[Update, 1/13/17: Added "Relit" TV spot.]
2. Original cast members will return
In addition to Reeves returning to the main role, The Hollywood Reporter reports that Ian McShane will be back for the sequel. The actor is set to reprise his role as Winston, the owner of The Continental, the boutique hotel that caters to hit-person community with its discretion, on-call doctors and no-killing rule. The hotel and its owner proved highly popular with audiences in the first movie and Reeves recently confirmed that viewers should expect to see more of that part of Wick's world in the coming sequel.
"Chad [Stahelski] and the writer, Derek Kolstad, they've really listened to what people have enjoyed about the work and how they speak about it," he said. "So there's definitely that influence of the other world, the Continental world, the look, the feel, what it is about the movie, what made people like it; is definitely being paid attention to and the world opens up in this chapter."
Per Deadline, original stars Lance Reddick, John Leguizamo, Bridget Moynahan and Tom Sadowski will also be returning for John Wick: Chapter 2. Reddick will reprise the role of Charon, the Continental Hotel manager who provides lodging for an assortment of interesting assassins. Moynahan will return as Helen, John Wick's dead wife. Meanwhile, Leguizamo will return as Aurelio and Sadowski will once again play Jimmy.
Update 9/29/16: One of the most beloved original cast members (the dog that Wick obtains near the end of the first film) will also be returning, as seen in the promotional image released via the movie's official Twitter account.
A new chapter begins together. #JohnWick2 is coming to #NYCC 10.8.2016. pic.twitter.com/8AH1vgZIuU

— John Wick: Chapter 2 (@JohnWickMovie) September 28, 2016
3. A new villain will arrive on scene
According to THR, Common has been cast to play the chief villain in the forthcoming sequel. The name of his character hasn't been revealed, but he will reportedly play a head of security for a female crime lord. That's right…a female crime boss will apparently be part of the battle as well, although the casting news for that particular role yet to be revealed.
4. There will be several newcomers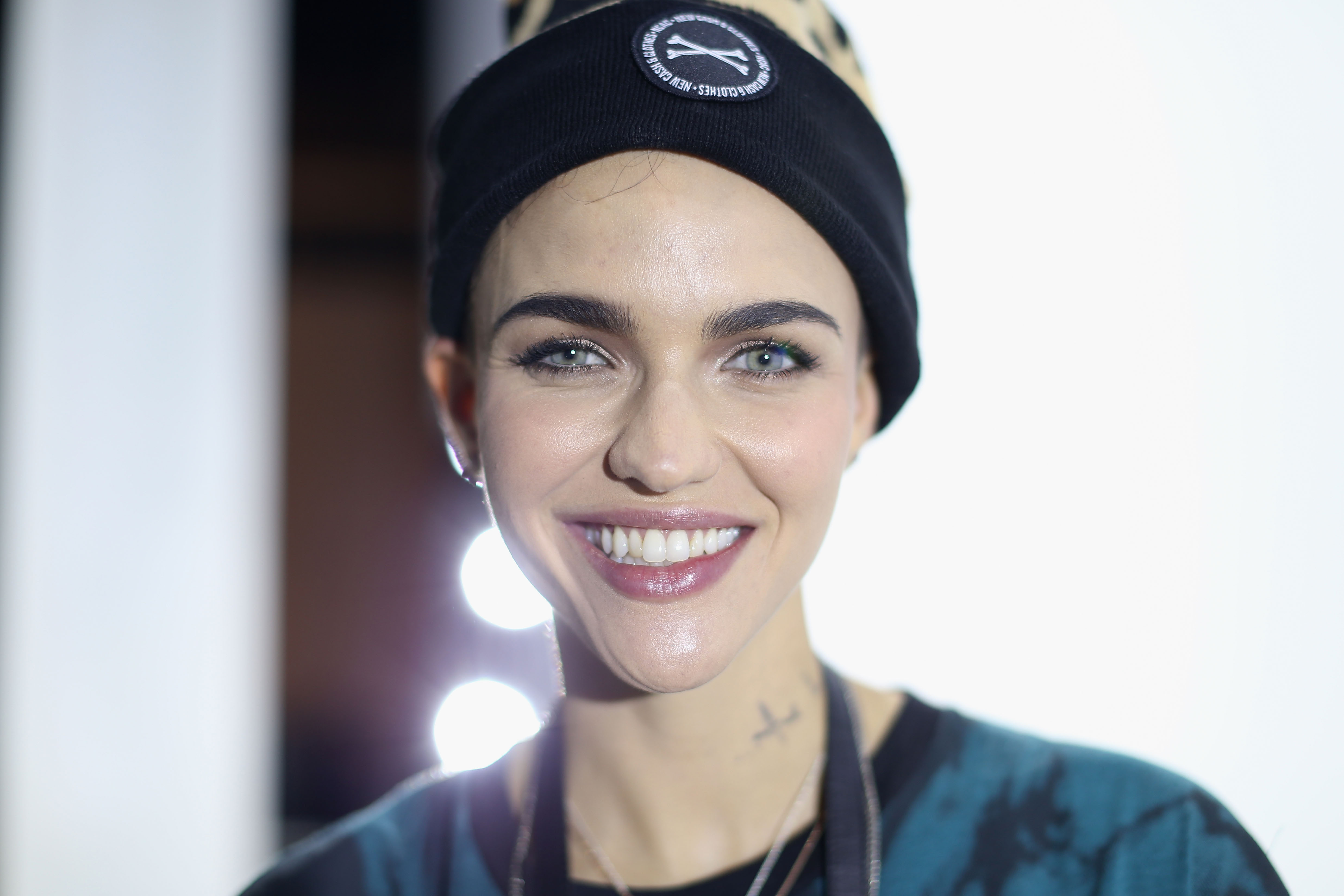 John Wick: Chapter 2 has rounded out the rest of its ensemble with several new additions to the cast. According to Deadline, Orange Is the New Black breakout star Ruby Rose, character actor Peter Stormare, and Burnt star Riccardo Scamarcio have all recently joined the cast of the highly-anticipated sequel. As of now, no specific details have been revealed about their respective characters or the exact nature of any of their roles.
Update 3/2/16: Laurence Fishburne will also be making a cameo in the upcoming sequel in a still-unidentified. Reeves recently opened up about the new's character, although he didn't specify whether Fishburne is playing a good or bad guy. "Laurence has this fantastic role as a character in the Underworld called The Bowery King," Reeves told IGN. "He plays such a great character in the piece and he brings of course humour, intelligence, charisma and fascination – he's such an incredible actor and it was a pleasure to work with him again."
Update 10/13/16: The first photos of Rose's, Scamarcio and Fishburne's new characters have been released, as seen below.
5. There'll be plenty more gun-fu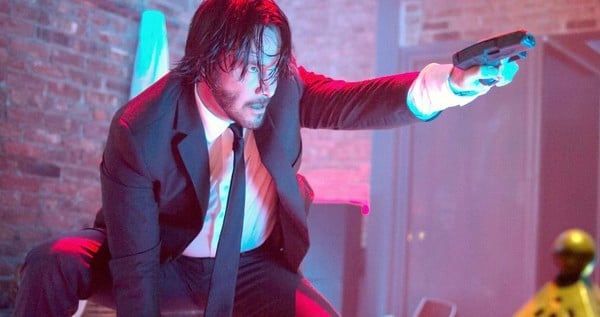 Per Reeves, John Wick: Chapter 2 will step up its game when it comes to action. The actor says he has started training for the film and has already begun learning new gun-fu techniques. "We're gonna do the same kind of thing in the sense of — what are the guiding principles? So it's longer takes, know where you are on the space, who's doing what, action with consequence. And then going to other levels of what the gun fu was, which was jiu-jitsu and judo mixed with weapons and different styles of weapon training," he said.
The actor expanded on the idea, saying, "I've been learning some other tools and different styles of that, and trying to develop some more techniques in terms of judo and jiu-jitsu and bring those elements into the work. And then we have some other things that might be a little different… But it's all organic. It's not like all of a sudden John Wick has superpowers, it's got to be connected to the character."
Update 3/2/16: Reeves recently expanded on the action that fans can expect to see in the film. "For us it was just what is the next chapter? What is the continuation of this story?" he told IGN. Opening up the world – the underground world. The world behind the world in terms of the assassins. Kind of evolving the action – if the first one was a black belt, then this one is third degree black belt. It's such a fun project and a great character.
6. The original creative team is back
Original director Chad Stahelski (seen above, left) is returning (solo) to helm John Wick: Chapter 2. The first film was co-directed by Stahelski and David Leitch but Leitch is now prepping to shooting spy thriller Coldest City with Charlize Theron and James McAvoy. Meanwhile, original screenwriter Derek Kolstad is also back to pen the screenplay.
Update 9/23/16: Lionsgate has debuted the first official promotional image, below:
Update 10/8/16: A promo poster has just been released, as seen below: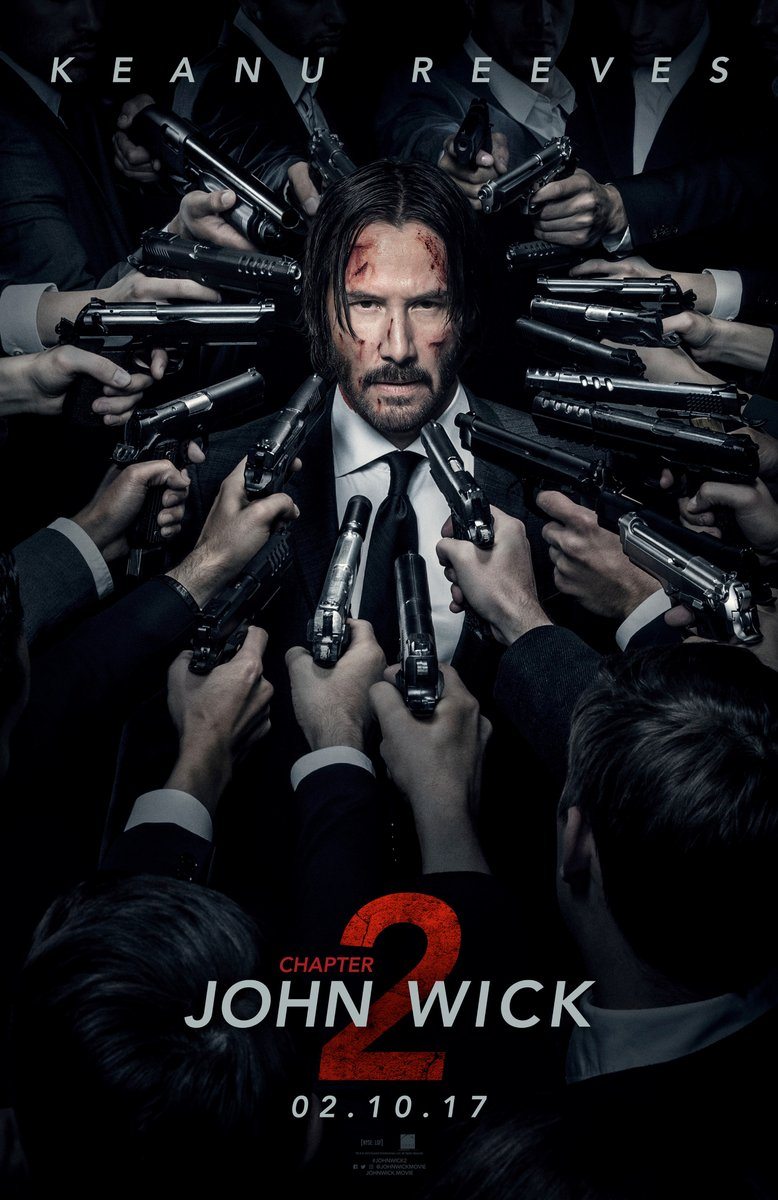 John Wick: Chapter 2 kicked off production last October, and the film is currently scheduled to land in theaters on February 10, 2017.
Check out Entertainment Cheat Sheet on Facebook!