'Jumanji: Welcome to the Jungle': New Trailer and Everything Else We Know
2017 is shaping up to be another year packed with much-delayed installments of popular film series. Whether remake, reboot, or something in between, such projects usually inspire a bizarre mix of anticipation and trepidation among longtime fans. One of the most divisive recent bits of entertainment news has been the announcement of a Jumanji remake.
Based on the Chris Van Allsburg book, the 1995 film centered on a small group of people who unleash destruction after playing a magical board game. They must finish playing to bring the chaos to an end. Starring Robin Williams, Bonnie Hunt, and Kirsten Dunst, Jumanji was a huge box office hit, earning $262 million worldwide.
Fans have been skeptical about a remake, but here's what we know about the new version thus far.
1. A release date and a title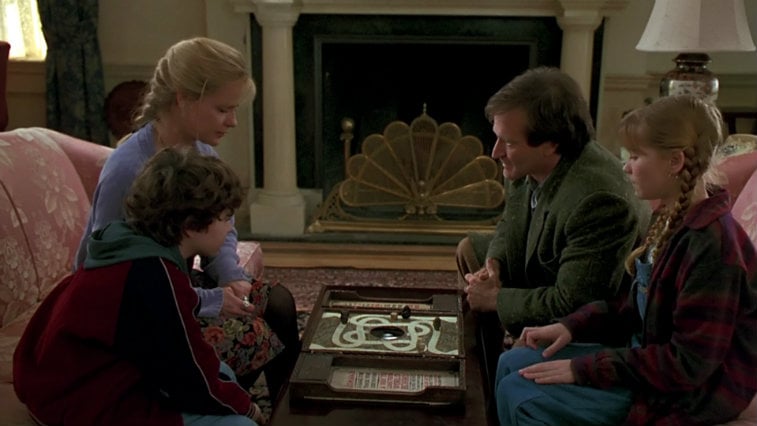 Originally set for a Christmas 2016 release, Sony pushed the remake to a late-2017 premiere. The film will now hit theaters on Dec. 22, 2017, and will be titled Jumanji: Welcome to the Jungle. December has traditionally proven to be a tough month for blockbuster releases, and this year will be no exception. Jumanji will have its work cut out for it, running right up against Star Wars: The Last Jedi, which hits theaters the week prior on Dec. 15.
2. Dwayne Johnson will star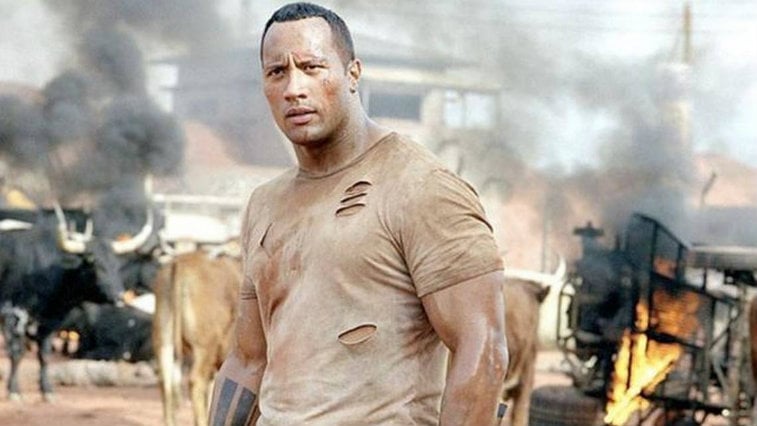 The late Robin Williams may have headlined the original film, but it looks like the new version is going in a very different direction. At this point, there's little indication as to how closely the remake will hew to the storyline of its predecessor, but Dwayne Johnson has been confirmed to star.
The international appeal and broad comedic talent of the action star could benefit the world of Jumanji. Johnson has previously led family adventures like Journey 2: The Mysterious Island. You can also see the first image of Johnson's character, Dr. Bravestone, here, courtesy of Instagram.
3. He'll reunite with Kevin Hart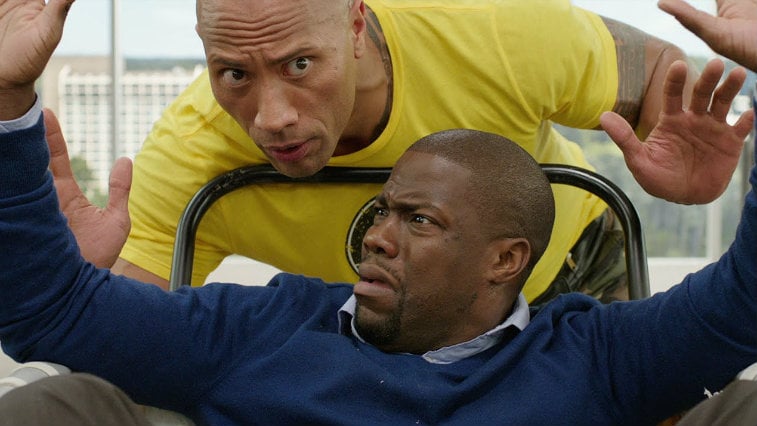 With Johnson officially on board the Jumanji remake, reports soon suggested the project would see the actor starring opposite Kevin Hart. The two stars shared the screen in the action comedy, Central Intelligence, and the fact that they have been so eager to work together bodes well for their on-screen chemistry in Jumanji.
As of now, we don't know much about Hart's character, past his name, "Moose Finbar."
4. The director of Bad Teacher is behind the film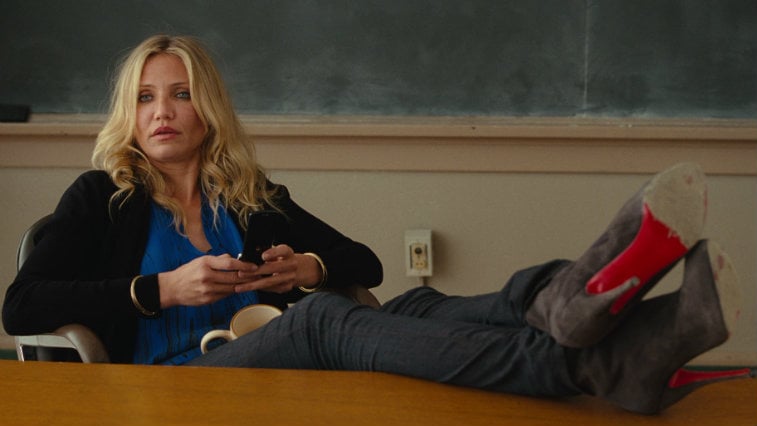 Joe Johnston directed the original Jumanji, and when one considers the old-school adventure vibe the filmmaker has brought to films like The Rocketeer and Captain America: The First Avenger, he seemed like a natural choice.
For the remake, Sony has brought Jake Kasdan aboard. Since his recent filmography centers mostly on bawdy comedies like Bad Teacher and Sex Tape, it's hard to see how Kasdan will approach the material. Still, he is behind the acclaimed satire, Walk Hard: The Dewey Cox Story, so there's is an excellent chance he might be just the man to reinvent Jumanji.
5. One of the film's original stars isn't happy about it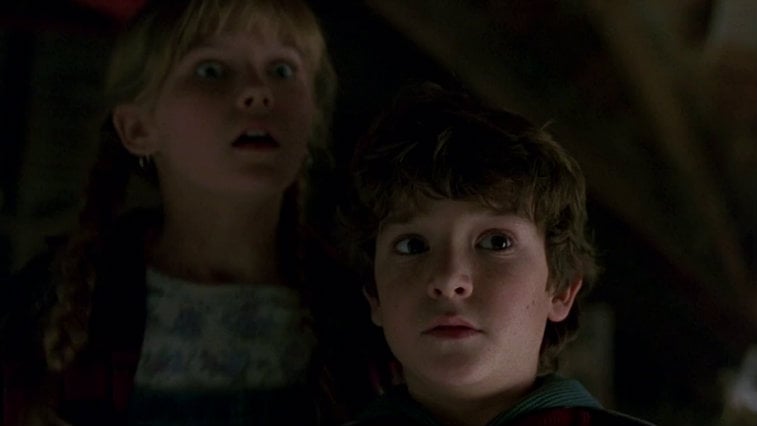 When the Jumanji remake was announced, many fans were outraged by the project, especially coming so soon after the shocking death of Robin Williams. One of the remake's most notable critics was Bradley Pierce, the young actor who played Peter Shepherd in the original film. Pierce called the project "greedy" and "insensitive," especially given that Williams was adamantly against any kind of follow-up to Jumanji. We'll find out soon if Pierce's worries are deserved, when the remake hits theaters everywhere.
For what it's worth, Dwayne Johnson told The Hollywood Reporter, "You have my word, we will honor his name and the character of 'Alan Parrish' will stand alone and be forever immortalized in the world of JUMANJI in an earnest and cool way. I have an idea of what to do and I think his family will be proud."
6. Jack Black will co-star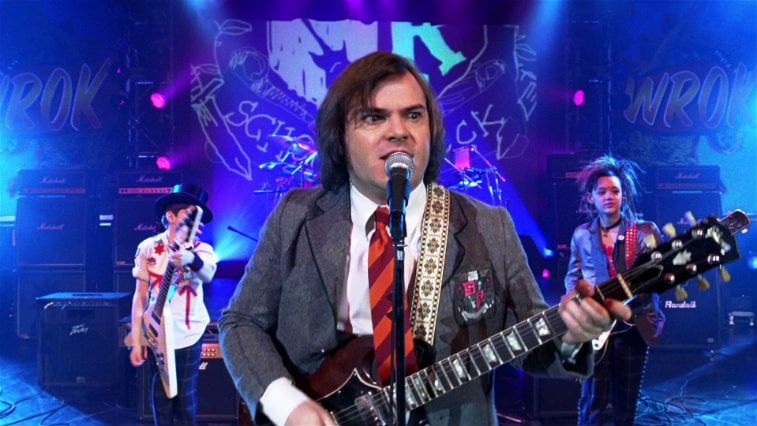 As recently announced by star and producer, Dwayne Johnson, comedic actor Jack Black will have a starring role in the remake. For his turn in Jumanji, he'll be playing Professor Shelly Oberon. Much like the rest of his fellow cast members though, we know little about the specifics of his character.
7. A whole different premise than the original Jumanji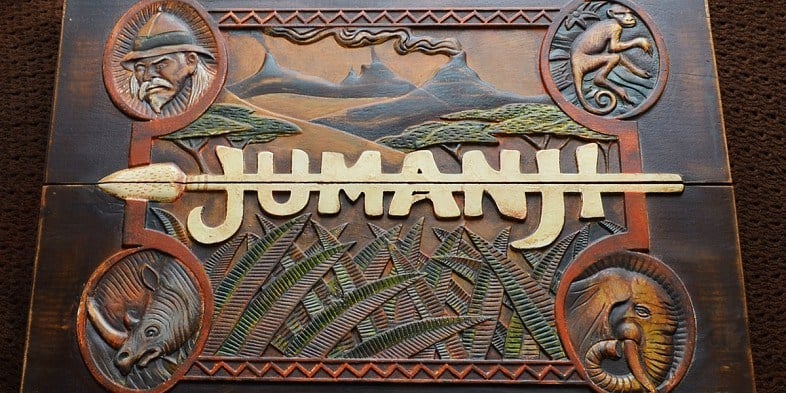 The original idea behind the first Jumanji movie was simple enough: Kids play a board game that brings the jungle to life around them with every turn, and they can only restore their world by finishing the game. The 2017 reboot flips that concept on its head, with four teenagers finding a Jumanji video game in the basement of their high school.
Lorena O'Neil from The Hollywood Reporter runs us through what happens next, as they're magically transported to a jungle together. "The teenagers become the characters they selected," they describe, "leading a nerdy boy to become The Rock's character and a popular girl to become Jack Black's character. A more shy, reserved teenage girl ends up becoming Karen Gillan's character."
8. Controversy surrounding the first cast photo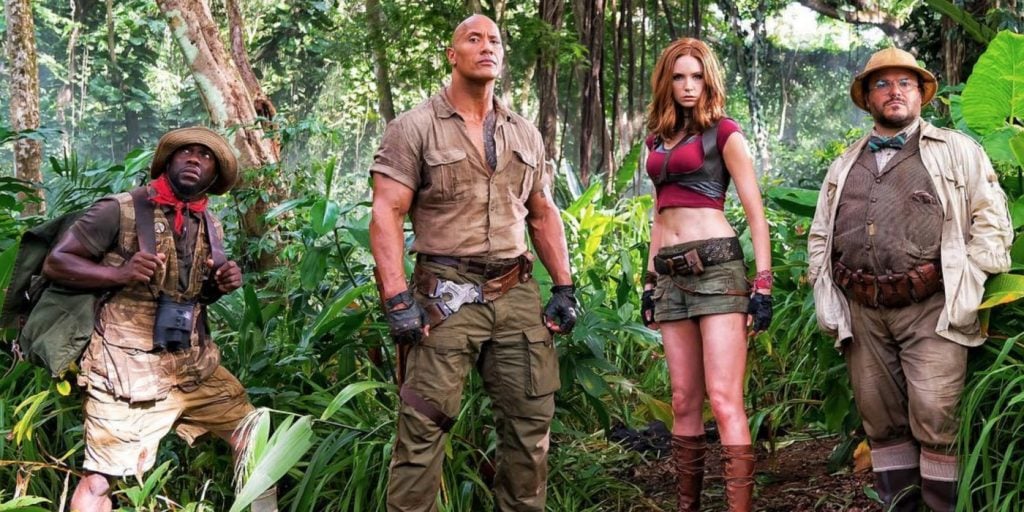 When the first cast photo (above) was released to the public, people had a stark "one of these things is not like the other" moment. While Kevin Hart, Dwayne Johnson, and Jack Black are all clad in traditional expeditionary gear, actress Karen Gillan is sporting short-shorts and a crop-top. The explanation from the studio involves the core premise: That in the video game, Gillan's character is a scantily-clad Lara Croft type.
Many haven't taken that as a viable excuse though. We don't know how it plays on-screen until December, but clearly they've waded into some murky water here.
Additional reporting by Nick Cannata-Bowman.
Follow Robert Yaniz Jr. on Twitter @CrookedTable
Check out Entertainment Cheat Sheet on Facebook!