Liam Neeson: His 5 Best Roles of the Past 15 Years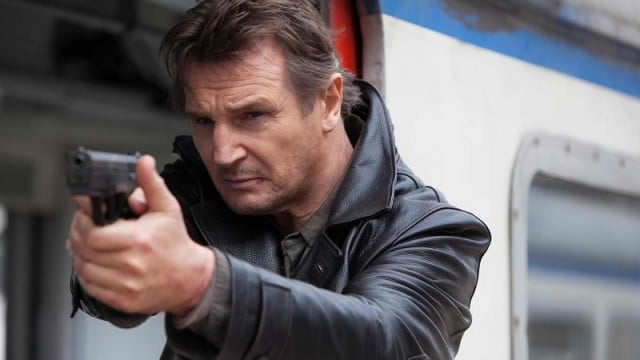 Liam Neeson recently signed on to play General Douglas MacArthur in John H. Lee's (Lee Jae-Han's) film, Operation Chromite. Unlike Peter Webber's 2012 film, Emperor, starring Tommy Lee Jones as the boisterous MacArthur, this new films sets out to incorporate the General during a different period in his life, and one that is often forgotten: The Korean War.
Operation Chromite will be about the 1950 Battle of Inchon (code name Operation Chromite), which was a surprise amphibious attack by United Nations forces on the undefended city of Incheon. It ultimately led to the recapturing of the South Korean city of Seoul. Chromite involved the mobilization of 75,000 troops and 261 naval vessels. The battle put a stop to the North Korean People's Army's (NKPA) successful invasion of its southern neighbor.
According to Entertainment Weekly, the new film adaptation, directed by Lee, and written by Lee Man-hee, will be produced by the South Korean production company Taewon Entertainment.
It is not often that foreign production companies are able to cast A-list Hollywood actors, although Entertainment Weekly points out that Snowpiercer, is an exception. South Korean director Bong Joon-ho was the man behind the lenses, and the film managed to recruit Chris Evans (Avengers: Age of Ultron) and Tilda Swinton (Trainwreck), among other American actors.
That provides a glimmer of hope for this smaller-budgeted South Korean film, and Neeson is apt to play a convincing general. According to the Entertainment Weekly piece, the film is working on a budget of approximately $12 million.
This article will examine Neeson's other noteworthy roles of the past 15 years.
1. A Walk Among the Tombstones (2014), Matthew Scudder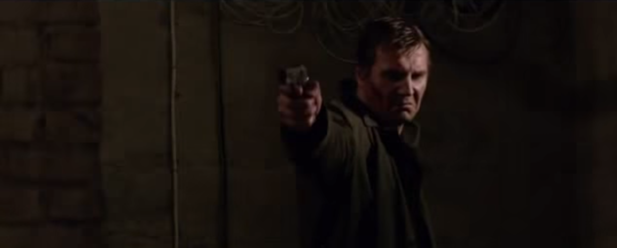 Scott Frank's 2014 film, A Walk Among the Tombstones, is a salient, irrefutably dark thriller about the lengths one would go to save another. It is also a narrative of redemption, sadism, and seeking vengeance in a way you may not witness everyday.
It's about Matthew Scudder (Neeson), who, eight years after an accident in 1991, is no longer a police officer. Standoffish and incorrigible, Scudder is asked to help a drug dealer, Kenny Kristo (Dan Stevens, Downton Abbey), find his wife. Kristo haggles the ransom price, and so the kidnappers, Albert and Ray (Adam David Thompson and David Harbour, respectively) dismember her. Driven to find the killers, Kristo then aids Scudder, along with a street urchin named TJ (Brian "Astro" Bradley) and Kristo's brother, a junkie named Peter (Boyd Holbrook).
This film culminates in a chilling scene at a N.Y. cemetery — near the tombstones, to be exact — and the gunfire, suspense and wavering sense of hope, make Tombstones a top film of 2014. Neeson, although delivering a performance similar to Bryan Mills (Taken), is pleasantly corrupt, resilient, and has his Scudder character manifest the correct dosage of rage to make the film pop.
The film has a 65 percent rating on the Tomatometer. Joe McGovern of Entertainment Weekly writes, "No matter how ridiculous and ugly the story gets, Neeson is an endlessly compelling presence—so gaunt-faced and haunted that for a moment in time it's regrettable that he didn't portray Abraham Lincoln as originally planned. It hardly matters when his low growl of a voice switches from an Irish brogue to 'Was wonderin' if I could tawk to ya?' in the space of one sentence."
2. Kingdom of Heaven (2005), Godfrey

Kingdom of Heaven, made in 2005, is directed by the auteur Ridley Scott, who at this point, has established himself as one of the best directors in Hollywood to construct historical pieces. (Some under his name include: 1492: Conquest of Paradise, Gladiator, American Gangster, Robin Hood, Exodus: Gods and Kings.)
It stars Orlando Bloom as Balian, a blacksmith in 1184 who is coping with the suicide of his wife. Crusaders enter the village and one reveals himself to be Baron Godfrey of Ibelin (Neeson), Balian's father; he asks Balian to venture to the Holy Land with him, but Balian refuses. However, when the blacksmith's half-brother, played by Michael Sheen, informs him that his wife was beheaded before burial, Balian kills him and runs off. Once again, he encounters the crusaders, including Godfrey, who fights alongside his son when the bishop's men arrive to arrest Balian. Godfrey is mortally wounded in the fight, but knights Balian, who then ventures to the Holy Land.
Here, he begins to learn the comings and goings of Jerusalem life, which is led by the leper king, Baldwin IV (Edward Norton). Other prominent characters are Tiberias (Jeremy Irons), Princess Sibylla (Eva Green), and the wretched Raynold of Chatillon (Brendan Gleeson), who wants the Holy Land solely for Christians and is willing to wage war against the Muslims and their sultan Saladin.
Kingdom of Heaven is an ambitious project that can boast a myriad of accomplishments — in resurrecting this era and keeping viewers on the edge of their seats, weary against the airborne arrows and the menacing politics of the day. Neeson's role, as an aging but loyal knight, is one to remember. Although he exits awfully too soon, Neeson provides the context the film requires at that point, and acts as a catalyst, propelling the main character to life.
Although only 39 percent of critics rated the film favorably on Rotten Tomatoes, Kingdom of Heaven still boasts a 72 percent on the audience score. Peter T. Chattaway, of Christianity Today, writes, "Kingdom inevitably invites comparisons to Gladiator, Scott's last major epic. But it is a better film, partly because it does less violence to the history."
3. Gangs of New York (2002), 'Priest' Vallon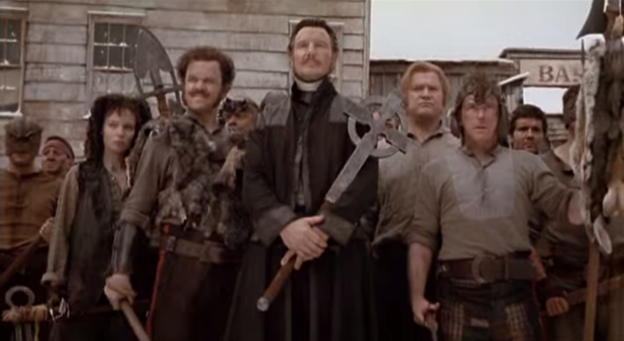 Gangs of New York, a Martin Scorsese film made in 2002, is another historical film, set in the mid 1800s at the Five Points in Manhattan. Not only is it now in the period piece 'canon,' if you will, but it also features Daniel Day Lewis in a rare sighting.
Neeson's role in this film, as seemed to be the case before his career resurgence in the late 2000s, is a supporting one, and one that sees his character die. Nonetheless, he instills in his son, Amsterdam Vallon (Leonardo DiCaprio) enough charisma and grit to see the movie through, before he is quickly pulled from the screen.
Gangs of New York revolves around gang violence at the Five Points in the mid-1800s, as "Priest" Vallon's (Neeson's) "Dead Rabbits" gang is driven underground after Vallon is killed during a hefty standoff while Amsterdam is young. His murderer, Bill "The Butcher" Cutting (Daniel Day Lewis) is a part of a gang called the "Natives," which is prejudiced against the influx of Irish-Catholic immigrants.
Amsterdam comes to work for Cutting, though he hides his true identity. As he grows, he also becomes acquainted with Jenny Everdeane (Cameron Diaz), a thief who has also been intimate with Cutting. Scorsese also introduces a formidable opponent against Cutting in Walter "Monk" McGinn (Brendan Gleeson), who is set to undo much of what Cutting tried to inflict upon immigrants.
Set within the corruptible world of Boss Tweed and his Tammany Hall political machine, Gangs of New York is a force to be reckoned with, which features an A-list cast. Although it is 160 minutes long, the film does not become arduous or prolonged.
It holds a 75 percent rating on the Tomatometer. New York Times film critic A.O. Scott writes, "…in recreating [this world], Mr. Scorsese has made a near-great movie. His interest in violence, both random and organized, is matched by his love of street-level spectacle. His Old New York is a gaudy multiethnic carnival of misrule, music and impromptu theater, a Breughel painting come to life."
4. Batman Begins (2005), Ra's al Ghul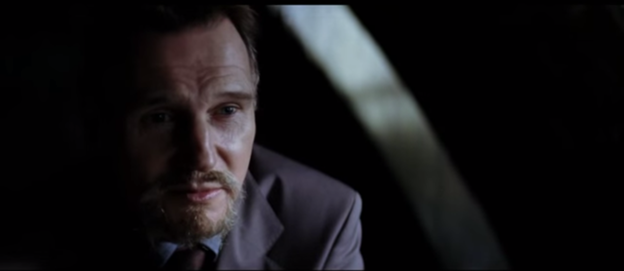 Christopher Nolan's 2005 superhero film, Batman Begins, is the 'establishing' film toward the next, and highly revered film, The Dark Knight. In it, Nolan introduces viewers to the Gotham world — and underworld — and even features Katie Holmes as Rachel Dawes (she's played by Maggie Gyllenhaal in the next film).
As you've probably guessed, Neeson's character, Ra's al Ghul, dies in this film as well. He is the leader of the League of Shadows, which plans to destroy the city of Gotham, because they see the hub as a fountain of corruption and bloodshed.
Bruce Wayne (Christian Bale), witnessed the murder of his parents and grew up with chiroptophobia (fear of bats), and eventually leaves the city to learn tactics on how to dethrone gangster Carmine Falcone (Tom Wilkinson). Ra's al Ghul trains Wayne and helps him conquer his fears, but when Wayne learns that they plan to destroy Gotham, a fiery battle ensues; it is one where al Ghul is killed by falling debris. Subsequently, Wayne leaves to conquer Gotham — and he becomes Batman.
The film is substantial in the fact that it is the antecedent to The Dark Knight, and it features an unambiguous plot that transitions fans nicely. In it, Neeson plays a vehement, secretive figure, hellbent on destruction. But his fighting ways leave their mark on Wayne, which in essence, is the driving force for all of the Nolan Batman films.
The film holds an 85 percent rating on the Tomatometer, and 94 percent of audiences rated it favorably. Joe Morgenstern, of the Wall Street Journal, writes, "Batman Begins summons up moments of great eloquence and power…Not to overdramatize, but there's more at stake with Batman Begins than the box-office fate of a big-budget movie. Christopher Nolan, its director, is a filmmaker of uncommon intelligence and originality…"
5. Unknown (2011), Martin Harris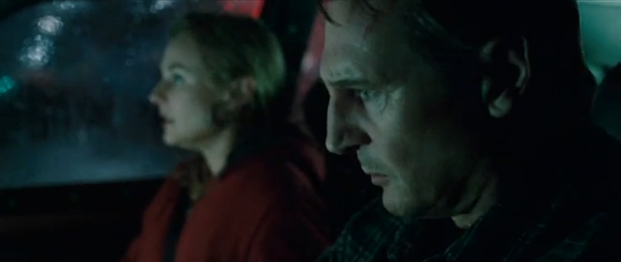 This 2011 film, directed by Jaume Collet-Serra, stars Liam Neeson and Diane Kruger. When Dr. Martin Harris (Neeson) arrives in Berlin for a biotechnology summit, the film appears quite laissez-faire, yet when he is in a car accident and told his identity is nothing but a figment of his imagination, tensions escalate quickly. Utilizing the help of the taxi cab driver who saved his life (Gina, played by Diane Kruger), and a former Stasi agent Ernst Jürgen (played by the always dignified Bruno Ganz), Dr. Harris must figure out why his wife cannot remember him. A gut-punch of a plot twist also heightens this film – to the likes of one of Neeson's best films to date.
Unknown is gritty, chaotic, and luckily, Neeson does not meet a first-act demise (at this point, the resurgence was in full-force). This is Neeson's movie, for better or worse, and it stands squarely on his shoulders. The intelligence/thriller genre is one that suits him well, and while Dr. Harris searches for answers, viewers need not search further for the biggest champion of the silver screen in the past seven years: Neeson.
But, on Unknown, there are other perks, and one especially is that the cast syncs so well together. There are other prominent actors, too, like Aidan Quinn, Frank Langella, and Ganz.
The film holds a 56 percent rating on the Tomatometer, although this film is at least a few percentage points better than that mark. Michael Dequina, of TheMovieReport.com, writes, "With an actor of Neeson's caliber you also get something extra — a convincing sell of the emotional and dramatic beats."
Check out Entertainment Cheat Sheet on Facebook!
Follow Dan Gunderman on Twitter @dangun127
More from Entertainment Cheat Sheet:
Want more great content like this? Sign up here to receive the best of Cheat Sheet delivered daily. No spam; just tailored content straight to your inbox.