Marvel's 'Iron Fist': Everything We Know (So Far)

Netflix's upcoming Marvel series, Iron Fist, is finally beginning to take shape. After months of repeated rumors that the comic company was struggling to make the series work, it seems the project is seeing some steady progress. Details about the forthcoming show, such as its choice of showrunner and an official plot synopsis, have begun to surface over the last few months — and we can expect plenty more in the coming weeks.
Here's everything we know about Iron Fist so far:
1. It'll showcase the seedy underbelly of New York (again)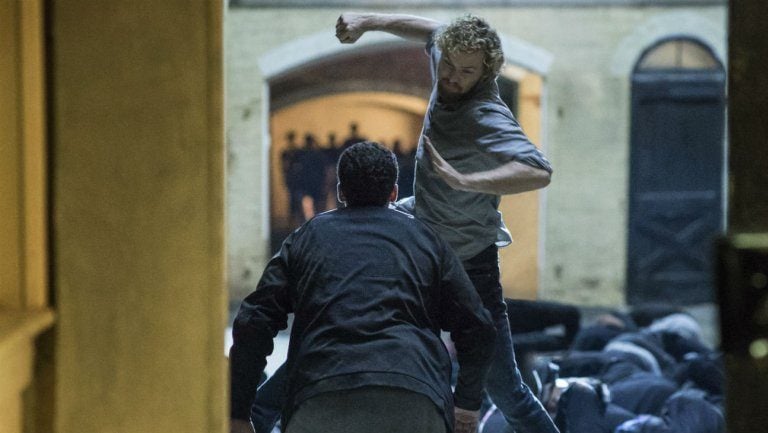 Daredevil and Jessica Jones both highlighted some of the unlawful activity of New York City, and Iron Fist will be no different. Per the just-released official synopsis, the show will center on Daniel Rand, who fights against the criminal elements corrupting New York City with his master kung-fu skills and, of course, his ability to summon the power of the fiery Iron Fist, which strikes opponents with superhuman impact. When the series first begins, it will pick up just as Rand has returned to the Big Apple, after having gone missing from city for several years.
Update 2/25/16: According to The Hollywood Reporter, Game of Thrones star Finn Jones has been cast in the lead role of Rand aka Iron Fist. "Danny Rand is a very complicated character. He's a billionaire New York Buddhist monk martial arts superhero who's still trying to figure out what exactly that all means," showrunner Scott Buck said. "Finn is able to play all these levels in such an honest, revelatory way that as soon as I saw him I knew he was our Danny."
Update 7/22/16: Marvel unveiled the first official trailer for the upcoming series at San Diego Comic-Con 2016, seen above.
Update 10/4/16: Netflix has released a first look at Jones' Iron Fist, seen above.
Update 10/9/16: A new teaser trailer debuted at New York Comic-Con 2016, see below.

2. The supporting cast
Some secrets can't be buried. #IronFist https://t.co/UexPYkIP6Y pic.twitter.com/CvPCvfia0B

— Marvel Entertainment (@Marvel) March 17, 2016
Following the casting of Finn Jones as Danny Rand in Marvel's Iron Fist,  rumors about which characters will join the supporting cast are starting to circulate. According to MCU Exchange and The Hashtag Show, these four characters will be included on the show alongside the titular hero for hire: Colleen Wing (aka Lady Samurai), well-known Iron Fist supervillain Davos (aka the Steel Serpent) and Joy and Ward Meachum, whom are both part of Danny's life.
Marvel confirmed the inclusion of Joy Meachum's character in a recent photo posted to Twitter and seen above. The rest of the characters have not yet been confirmed.
Update 4/4/16: The role of Colleen Wing (aka Lady Samurai) has been cast. Per EW, Jessica Henwick (who plays Nymeria Sand on HBO's Game of Thrones), has been selected to play the part of Iron Fist's samurai ally.
The inclusion of the character is interesting, as Wing has often been paired with Misty Knight (played by Simone Missick in Luke Cage). In the comics, the two form private investigator agency Nightwing Restorations.
Update 4/11/16: David Wenham has signed on to play Harold Meachum, a ruthless corporate leader who was partners with Danny Rand's parents at the time of their deaths. Per Marvel, the role he plays in Danny's past and future will be revealed over the course of the series.
Update 10/9/16: As confirmed at New York Comic Con, Rosario Dawson's Claire Temple will appear in Iron Fist, as she has in Netflix's previous three Marvel hero series.
Update 12/7/16: New photos of Henwick's Colleen Wing have been released, also featuring Jones' Danny Rand and Dawson's Claire Temple.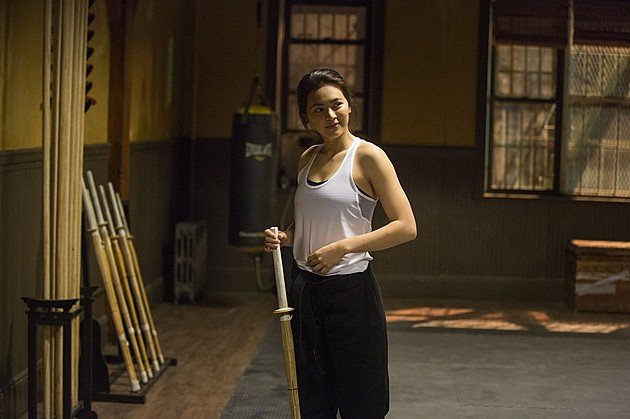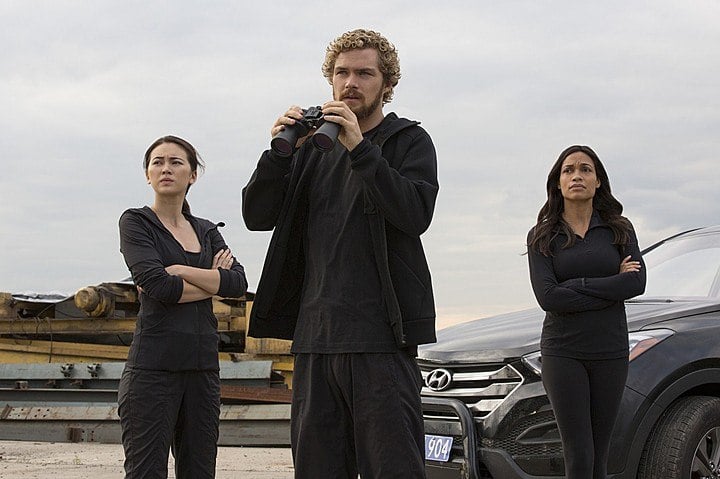 3. The creative team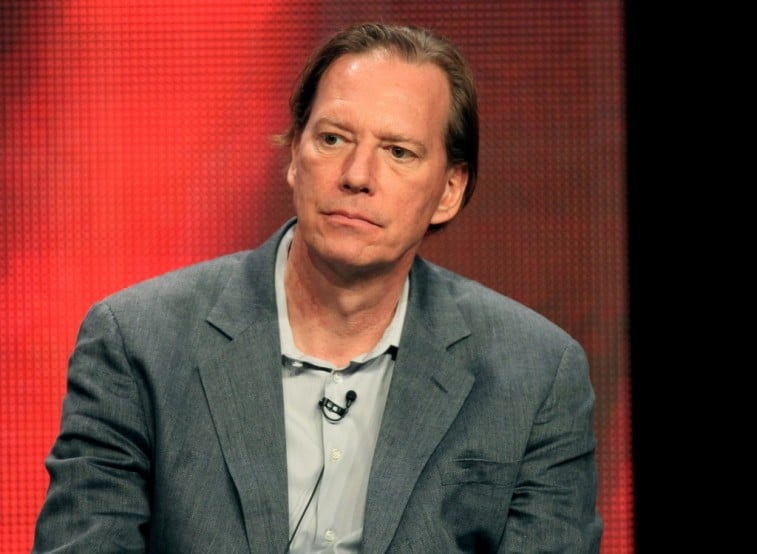 As Marvel previously announced, former Dexter executive producer Scott Buck has just signed on to serve as the showrunner of the upcoming Netflix series. This will mark Buck's first television gig since the conclusion of the serial killer drama Dexter, on which he also served as showrunner for the final three seasons.
"I've always been drawn to writing complex, intriguing characters, and that's what most excites me about the opportunity to bring Danny Rand and Iron Fist to life with Marvel on Netflix," Buck said of his new gig.
Marvel has also expressed confidence in Buck's view of the project. "Scott came in with a take on Iron Fist that quite simply knocked us off our feet," Marvel TV head Jeph Loeb said in a public statement. "We always look for the most creative minds in the field to help us bring our heroes to life, and with Scott we've found someone that can deliver yet another great series in the ongoing story of The Defenders."
Update 10/28/16: Trevor Morris has been recruited to compose the first season of Iron Fist. Morris has previously composed for The Tudors, The Pillars of the Earth, The Borgias, Vikings, and Olympus Has Fallen. 
4. Iron Fist will be the last of Netflix's solo Marvel series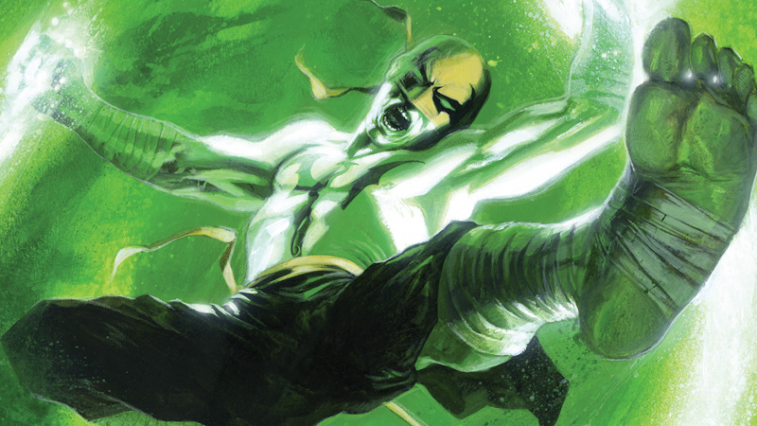 Marvel's Iron Fist marks the fourth collaboration between the comic book company and the streaming service, following the releases of Daredevil, Jessica Jones, and Luke Cage (which is set to premiere this year). It will be the latest chapter in the streaming service's Marvel universe before all four titular characters unite for the team-up miniseries, The Defenders.
5. When it's expected to premiere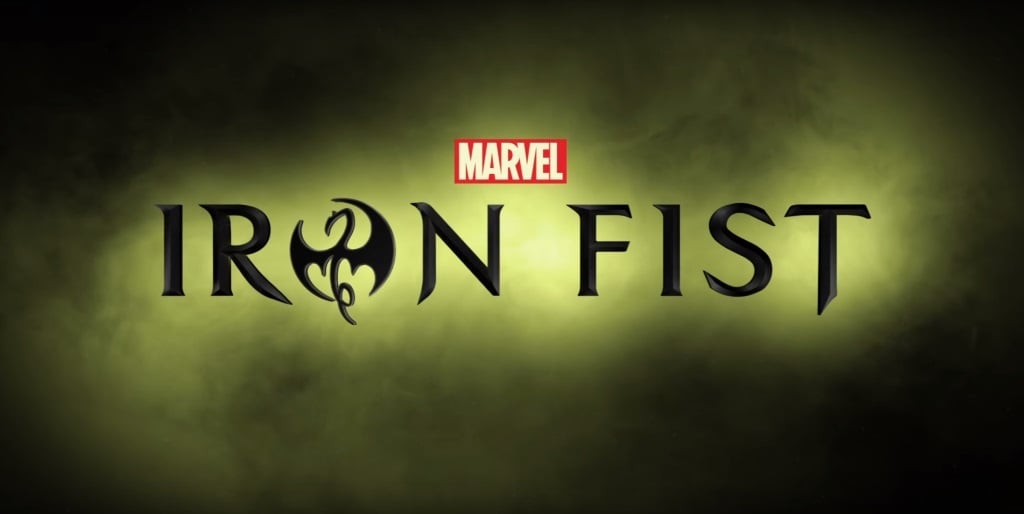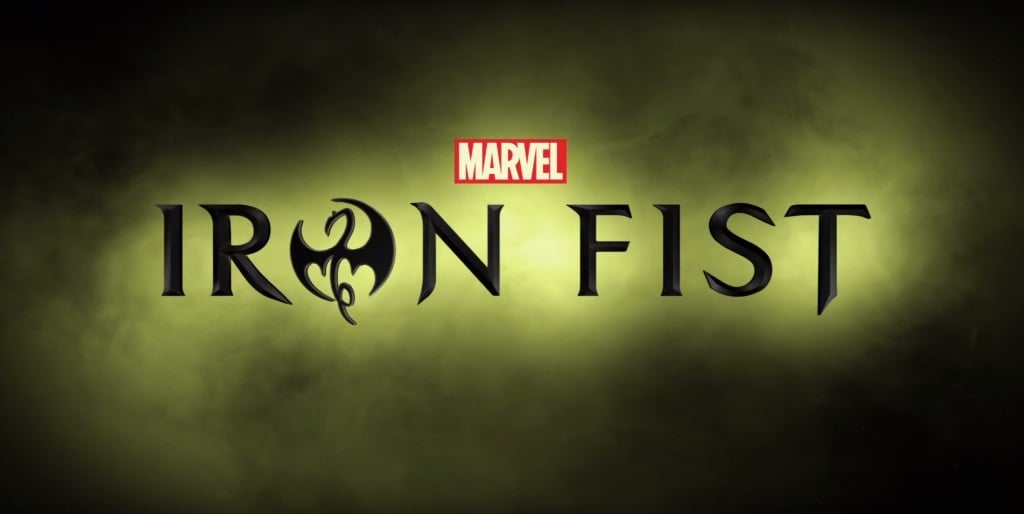 Marvel's Luke Cage is currently expected to premiere in early 2016, and considering Netflix and Marvel's fast turnaround with their preceding shows, that likely puts Iron Fist's premiere in late 2016 or  early 2017. No official release date has been confirmed so far.
Update 7/22/16: Marvel has confirmed that the series will be premiering sometime in 2017, in a promotional posters seen below.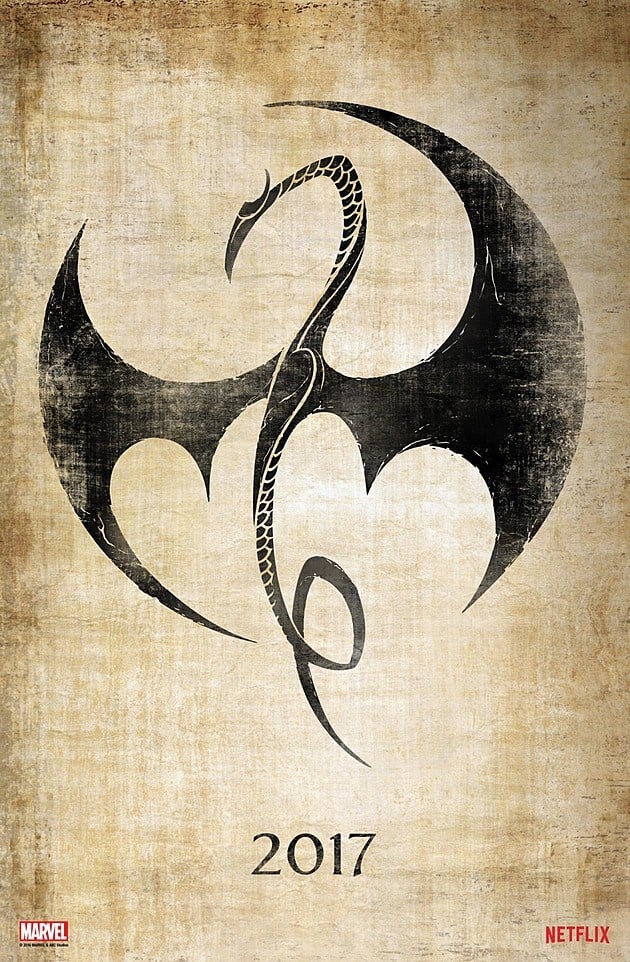 Netflix has confirmed that the 13-episode freshman season of Iron Fist will premiere on on March 17, 2017.
Check out Entertainment Cheat Sheet on Facebook!