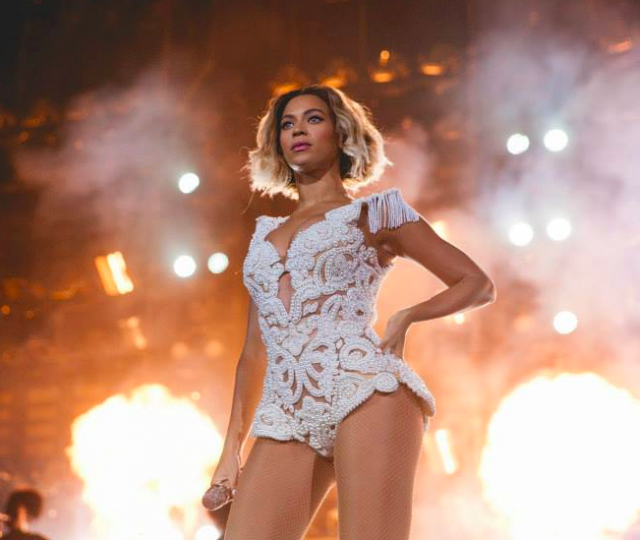 The MTV Video Music Awards are airing this Sunday, but new performers are still being announced this week. Sam Smith is the latest artist to be added to the already jam-packed, A-list lineup. The British singer is scheduled to make his stateside award show performance debut at this weekend's ceremony.
"I have watched the VMAs every year since I was a kid," the 22-year-old said of the news. "I am so insanely nervous but also so honored to be performing. This truly is a pinch yourself moment for me."
Smith has reached worldwide fame and critical acclaim with his hit single "Stay With Me," off his debut album In the Lonely Hour. The artist, who has been referred to as "the male Adele" is also nominated in the Artist to Watch and Best Male Video categories at the event.
With Smith's recent addition to the lineup, it seems as if MTV has officially managed to recruit pretty much every major mainstream pop artist of 2014 to this year's show. Tons of the genre's leading artists are already scheduled to perform. Ariana Grande, Jessie J, and Nikki Minaj are already set to open the show with their first ever performance of their new, collaborative single "Bang Bang." Grande and Minaj are also taking to the stage individually during the ceremony, with the former performing her recently released song "Break Free" (off her soon-to-be released LP, My Everything) and Minaj singing her latest single "Anaconda" (off her upcoming third album The Pinkprint).
Taylor Swift will be also be performing new music at the show. Having just announced her fifth album 1989 earlier this week during a Yahoo! Live stream, the country-turned-pop singer is scheduled to hit the stage for a performance of her just-released single, "Shake it Off." The song has garnered a ton of buzz since its debut on Monday, both for its full-on pop sound and for the coinciding video. In the video, Swift dances while dressed as a variety of characters (from a ballerina to a rapper), causing some to accuse her of cultural appropriation. No word on whether any of the video's plot will be incorporated into her performance.