Netflix: The 10 Best Original Series
Netflix has changed the way we watch TV. From enabling our binge-watching habits to creating its own incredible Netflix original series, the once-maligned streaming rental service is now a preeminent force in our lives. It won over fans and raked in serious cash when it brought back the beloved FOX series, Arrested Development. It also solidified itself as a content creating machine with its addictive original series.
Netflix has released a slew of original series since it launched its own content in 2013. Some have failed to win audiences over — who remembers Marco Polo? — while others have been met with mixed response — see: Sense8. But they've created a pretty good track record, with a solid list of TV shows that have captured critics and audiences alike. Whether you want to watch them all in one weekend, or take a more traditional route and work through them slowly, here are the 10 quintessential Netflix series you won't regret watching.
1. House of Cards
It's the series that started it all — and after five tumultuous seasons, House of Cards has proven it has staying power. Though some fans have jumped ship since the series first started in 2013, most — including some pretty prominent people who once lived in the real White House — are still along for the ride.
This David Fincher-produced political thriller stars Kevin Spacey as the upwardly mobile Frank Underwood and Robin Wright as his savvy wife, Claire. Together, they navigate Washington D.C., and aren't afraid to bring down anyone who stands in the way of their quest for power.
House of Cards, unlike every huge TV show that came before it, is designed to be binged on. As a result, it has an addictive quality — it's hard to stop watching after just one episode, as the writers constantly leave you wondering what's coming next. It has slick production value, killer plot twists, and a cadre of incredible ensemble performers.

2. Orange Is the New Black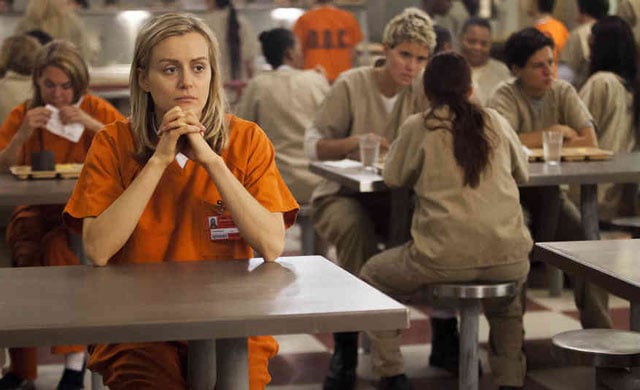 This comedy-drama couldn't be more different from House of Cards — but it's every bit as good, if not better. Orange Is the New Black is loosely based on Piper Kerman's memoirs about her time in a New York correctional facility for women. The series follows a fictional version of Piper (Taylor Schilling) as she learns the ropes at Litchfield Penitentiary, and befriends a memorable ensemble of women who are in the same boat.
Orange Is the New Black has been praised for its smart comedy, layered characters, and progressive view on women and gay rights. With enough sex, tears, and laughter to keep anyone entertained, it's also become a TV staple for many millennials who are eagerly awaiting the release of each new season. Orange Is the New Black also stars Laura Prepon, Uzo Aduba, Kate Mulgrew, and Michael J. Harney. It returned for fifth season in June 2017.

3. Bloodline
This family drama is the definition of a sleeper — it sneaks up on you, and roots its way into your mind until you find yourself thinking about it even when you're not watching it. Bloodline is in many ways the opposite of House of Cards — it's quiet, and takes its time revealing the plot and its characters' secrets.
Set in the Florida Keys, it stars Friday Night Lights' Kyle Chandler as John Rayburn, a small town sheriff who tries to keep his family from unraveling after his perpetual screw-up of a brother, Danny (Ben Mendelsohn) comes back home. It's not a series for people with short attention spans — but if you're willing to put in the time to get invested, the first season's finale payoff is more than worth the wait.
Bloodline also stars Sissy Spacek, Linda Cardellini, Sam Shepard, and Norbert Leo Butz. Netflix released the third and final season in May 2017.
4. Daredevil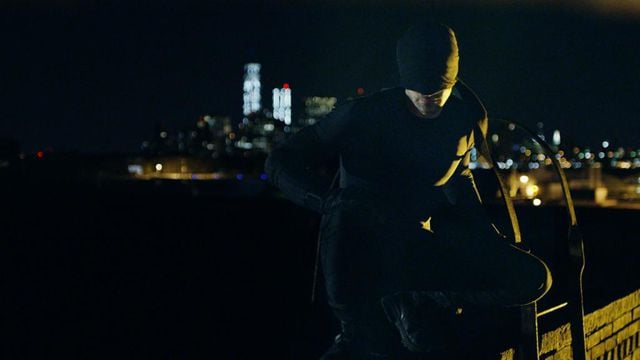 Netflix didn't just rescue Arrested Development from cancellation — it also resurrected an entire franchise, and got a solid piece of the Marvel TV universe in the process. After the woefully received full length version of Daredevil, fans thought they'd never see him on their screens again. But Netflix's Daredevil injected life back into the superhero's story, and brought in some new fans along the way.
Charlie Cox stars as Matt Murdock, a blind lawyer who pulls double duty seeking justice as Daredevil. The series has been praised for its electrifying action sequences, dark tone, and the way it's honors the hero's origin story. It's a must-see for anyone who craves some comic book thrills in between Avengers films.
Daredevil also stars Deborah Ann Woll, Elden Henson, and Vincent D'Onofrio. Its second season premiered on March 18, 2016, and they are gearing up to start production on the third.

5. Unbreakable Kimmy Schmidt
It's perhaps the quirkiest series to premiere on Netflix — and without a doubt one of its most enjoyable. Unbreakable Kimmy Schmidt follows the titular character after she's rescued from a doomsday cult and restarts her life in New York City.
Ellie Kemper stars as Kimmy, and infuses her with an infectious optimism and innocence that creates countless hilarious moments as she confronts the real world. Unbreakable Kimmy Schmidt was created by Tina Fey, and her trademark brand of sardonic humor is all over the show, as the other characters encounter and try to figure out what to do with Kimmy.
Unbreakable Kimmy Schmidt also stars Tituss Burgess, Carol Kane, and Jane Krakowski. It currently has three seasons available on Netflix, with a fourth in the works.
6. Stranger Things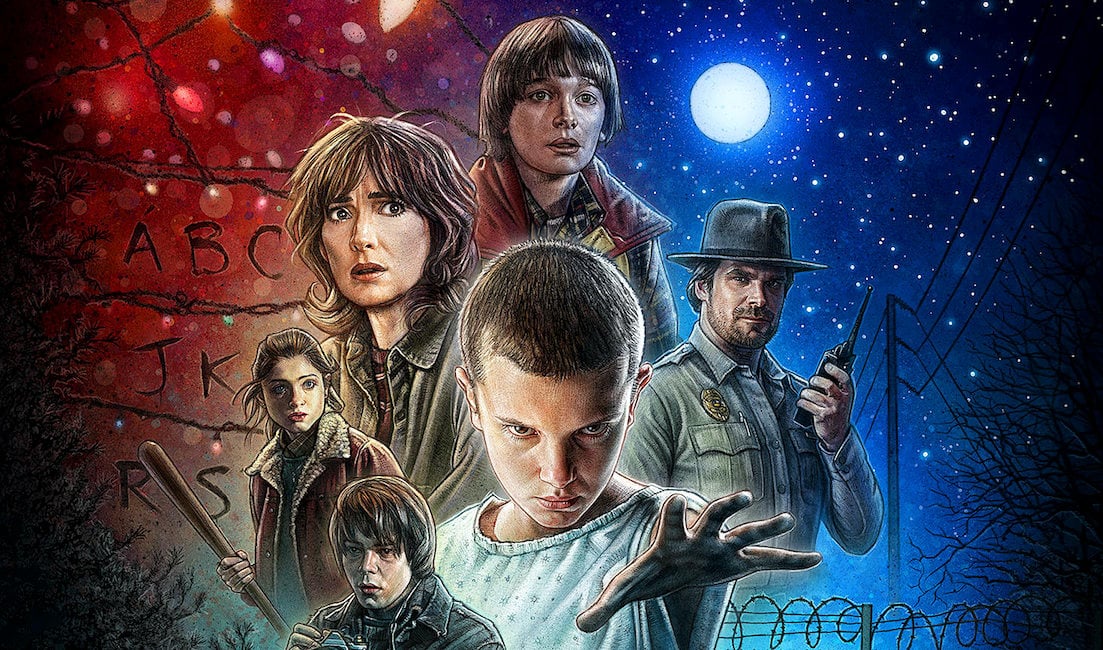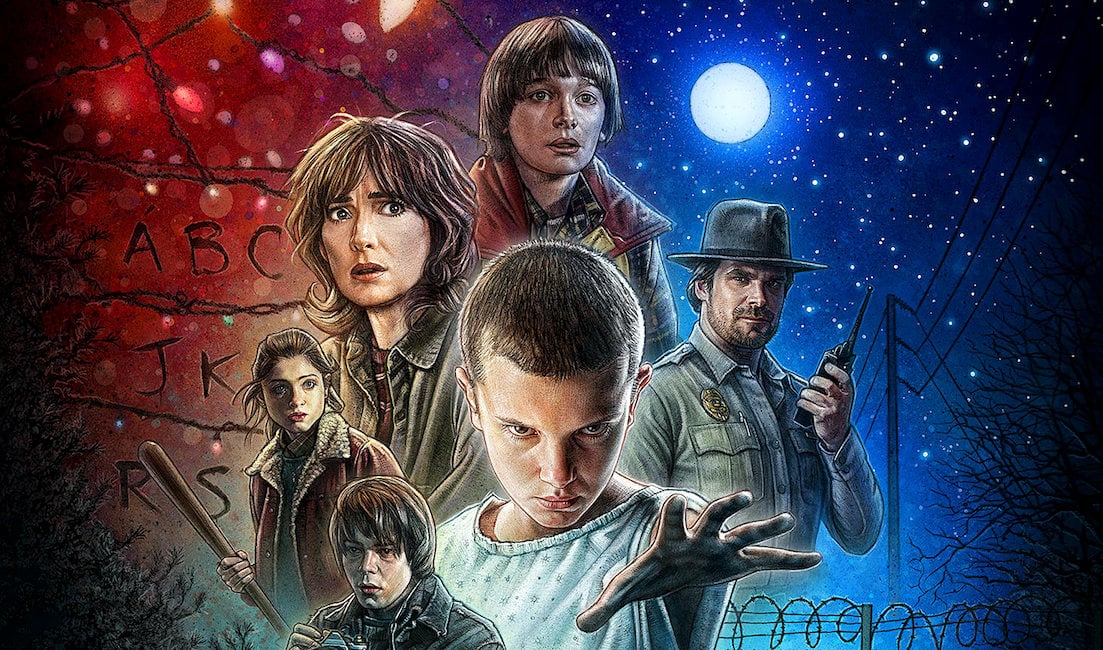 Very few of us saw Stranger Things coming, but when it first popped up on Netflix last summer, it became the runaway surprise hit of 2016. The series focuses on a sleepy town in the '80s beset by a mysterious force kidnapping children. We soon see that supernatural forces are at play, as a young girl known only as Eleven surfaces, sporting an odd set of psychic abilities.
The show took off as both as a critical darling and a popular breakout, buoyed by strong performances from its talented cast, and a vibe that expertly blended elements of Steven Spielberg and Stephen King. Stranger Things stars Winona Ryder, David Harbour, and Millie Bobby Brown, and a second season will arrive on Netflix on Halloween 2017.
7. Black Mirror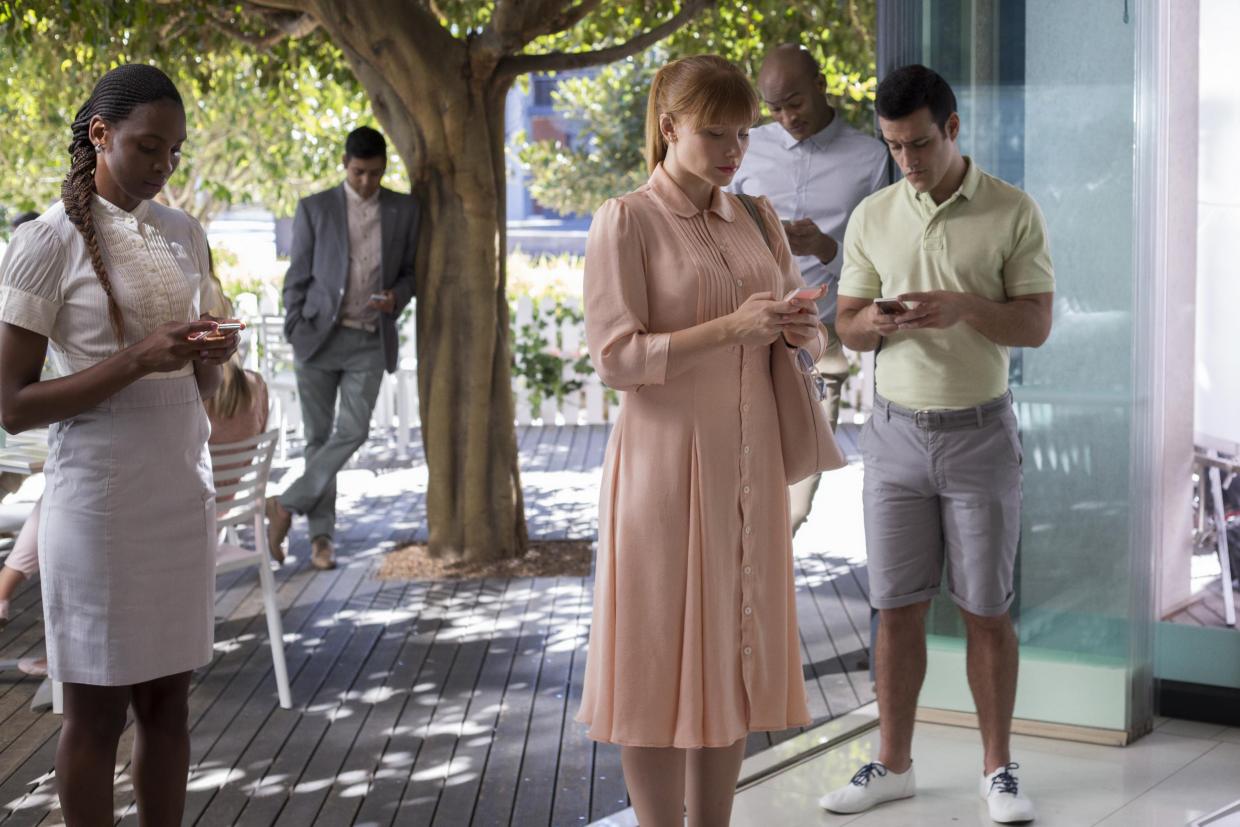 Charlie Brooker's anthology series hasn't always a Netflix original, only getting picked up by the streaming service leading into its third season. That being so, there's no denying its impact as a biting social and political commentary.
Black Mirror stands tall as an allegory for the myriad ways technology affects us as a culture. The parallel's to Rod Serling's Twilight Zone aren't hard to see either, putting it in some pretty spectacular territory.
Throughout the anthology series, Black Mirror has featured the likes of Jon Hamm, Bryce Dallas Howard, Hayley Atwell, Domhnall Gleeson, Alice Eve, and Benedict Wong among many others.
8. Master of None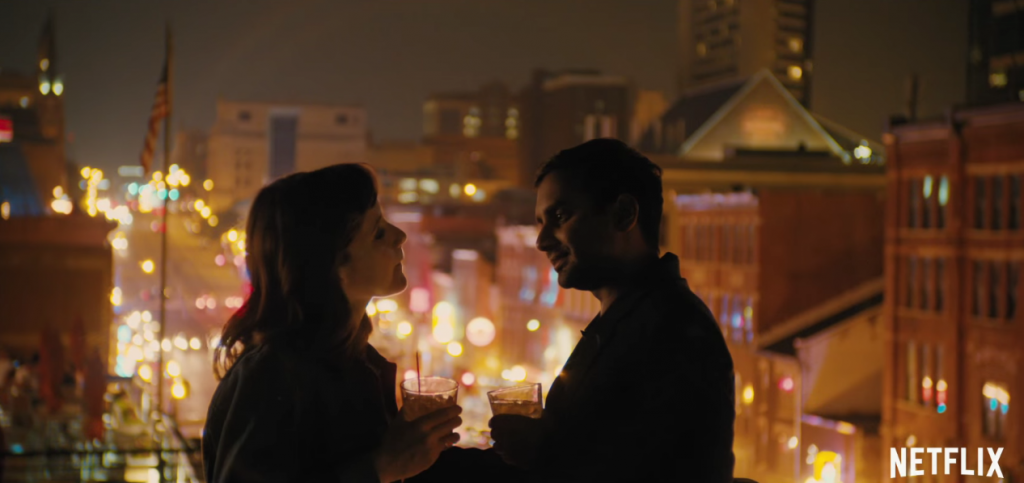 If Black Mirror is a meta-commentary on the pitfalls of technology, Master of None operates for the same purpose concerning the state of modern romance and relationships. Aziz Ansari stars in an insightful narrative that covers everything from the way we interact with our families, to the way we maintain our relationships with friends and loved ones.
Master of None also stars Noel Wells, Kelvin Yu, Lena Waithe, and H. Jon Benjamin. The second season came out on May 12, 2017, and there is no word yet if it will return for Season 3.
9. Jessica Jones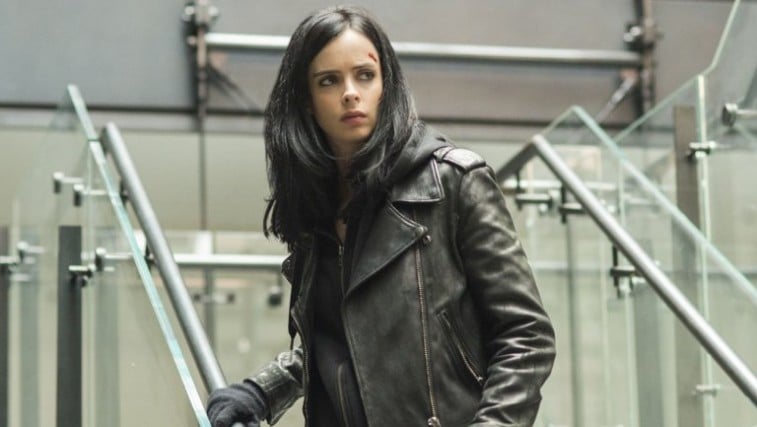 Daredevil may have gotten things started for Marvel's Netflix empire, but it's Jessica Jones that truly perfected the craft of superhero TV. The series dives into the complex waters of consent in the context of a comic book story, driven by David Tennant's performance as Kilgrave, a villain with the ability to control the minds and actions of his victims. It's currently slated for a second season sometime in the next couple years, but the character will appear in the upcoming The Defenders miniseries.
Jessica Jones stars Krysten Ritter, Rachael Taylor, and Carrie-Anne Moss.
10. Narcos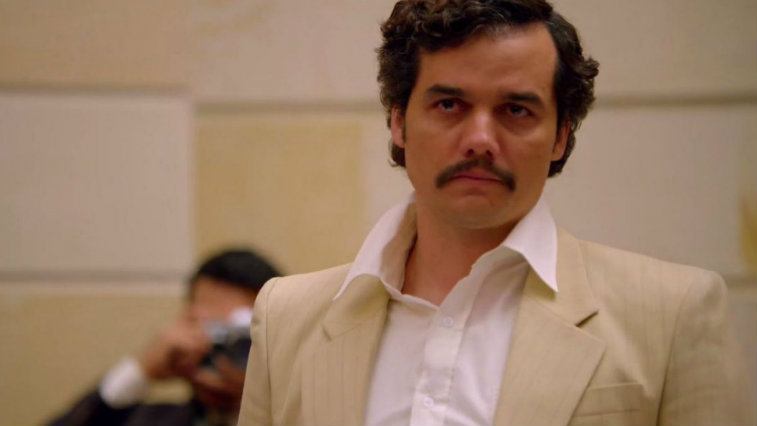 The story of Pablo Escobar's run as the head of the Medellin drug cartel practically writes itself when it comes to adapting for TV and cinema. Narcos does just that too, focusing in on the rise of Escobar as one of the world's most feared kingpins of all time. All the while, it serves as a narrative explaining the futility of America's war on drugs, using the flood of cocaine in the '80s as a backdrop for that message.
Narcos stars Wagner Moura, Boyd Holbrook, and Pedro Pascal. It has been renewed for a third and fourth season.
Additional reporting by Nathanael Arnold, Nick Cannata-Bowman, and Becca Bleznak.
Check out Entertainment Cheat Sheet on Facebook!