Netflix: 18 New Original TV Shows Premiering in 2017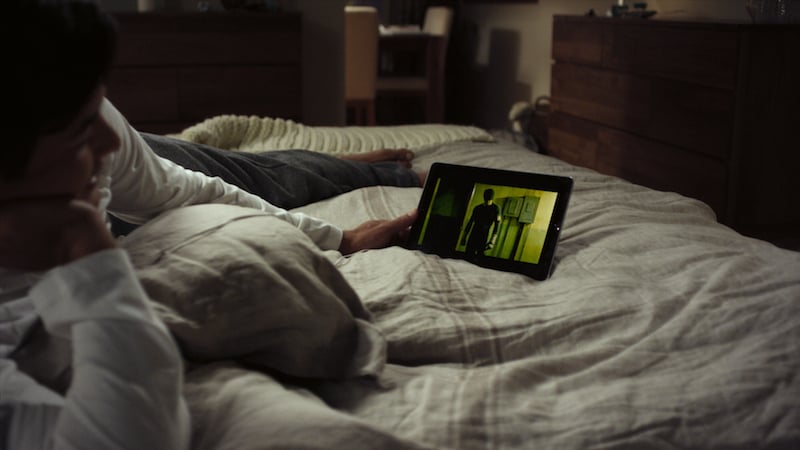 Netflix is about to grow its original content lineup in a big way. In addition to bringing back acclaimed favorites like Orange Is the New Black and House of Cards, the streaming service is set to launch a slew of new comedies and dramas next year. Here's a look at 18 new original Netflix shows premiering in 2017.
1. A Series of Unfortunate Events, premiered January 13

Based on the children's novel series of same name by Lemony Snicket, the upcoming series will follow the orphaned Baudelaire siblings — Violet, Klaus and Sunny — who are sent to live with distant cousin Count Olaf, who plots to steal their inheritance. Once he loses guardianship of the children, he follows them to each subsequent housing placement, always wearing different disguises and attempting to take their fortune.
Neil Patrick Harris, Malina Weissman and Louis Hynes co-star in the eight episode season.
2. Frontier, premiered January 20
]
Aquaman star Jason Momoa will star in this historical drama, which will reportedly chronicle the chaotic and violent struggle to control wealth and power in the North American fur trade in the late 18th century. Told from multiple perspectives, the series will take place in a world where business negotiations might be resolved with close-quarter hatchet fights, and where delicate relations between native tribes and Europeans can spark bloody conflicts.
Co-starring alongside Momoa is Alun Armstrong (New Tricks), Landon Liboiron (Hemlock Grove), Zoe Boyle (Downton Abbey), Allan Hawco (Republic Of Doyle), and Canadian newcomer Jessica Matten. Meanwhile, San Andreas helmer Brad Peyton is on board to direct the series, which he also co-created alongside Rob Blackie (Republic of Doyle) and Peter Blackie (Majumder Manor).
3. Santa Clarita Diet, premiered February 3

This Netflix comedy stars Drew Barrymore and Timothy Olyphant as a married couple, who work as real estate agents in Santa Clarita, California. The couple's lives take a dark turn after Sheila (Barrymore) goes through a dramatic change. Ricardo Chavira, Skyler Gisondo, and Liv Hewson will co-star in the 13-episode freshman season.
4. Iron Fist, premiered March 17

Netflix's fourth Marvel series will star Finn Jones in the lead role of Daniel Rand (Iron Fist). The hero fights against the criminal elements corrupting New York City with his master kung-fu skills and ability to summon the power of the fiery Iron Fist, which strikes opponents with superhuman impact. The show will pick up just as Rand returns to the Big Apple, after having gone missing from the city for several years.
Jessica Henwick and David Wenham co-star in the series as Iron Fist's samurai ally, Colleen Wing and the ruthless corporate leader Harold Meachum, respectively.
5. Julie's Greenroom, premiered March 17

This educational pre-school TV series starsthe iconic Julie Andrews, as she's joined by her assistant Gus (Giullian Yao Gioiello) to teach a cast of puppets (known as "Greenies") about the performing arts. Every episode will feature a guest star who engages the puppets in a specific element of the performing arts.
Guest stars will include Alec Baldwin, Sara Bareilles, Joshua Bell, Tituss Burgess, Carol Burnett, and Chris Colfer, among others.
6. 13 Reasons Why, premiered March 31

Based on the 2007 novel of the same name from author Jay Asher, 13 Reasons Why will tell the story of the late Hannah Baker, a high school student who committed suicide. The Netflix drama stars Dylan Minnette as a boy named Clay who receives a shoebox of cassette tapes from his classmate and crush Hannah, after her recent death. On the tapes, Hannah explains to 12 peers how they each played a role in her death and gives 13 reasons why she took her life.
Selena Gomez produces the series alongside Spotlight director Tom McCarthy, the latter of whom is also set to helm the show's first two episodes.
7. Girlboss, premiered April 21

This upcoming Netflix original comedy, created by Kay Cannon and executive produced by Charlize Theron, is inspired by Sophia Amoruso's autobiography, #Girlboss. Britt Robertson stars as Sophia, a rebellious, broke anarchist who refuses to grow up. She stumbles upon her passion of selling vintage clothes online and becomes an unlikely businesswoman.
Johnny Simmons, Ellie Reed, Alphonso McAuley, and Dean Norris co-star.
8. Bill Nye Saves the World, premiered April 21

William Sanford Nye, aka Bill Nye the Science Guy, is now on Netflix. Described as "unfiltered" talk show, Bill Nye Saves the World  will tackle a different topic every week from a scientific point of view, such as vaccinations, genetically modified foods, and climate change. The series will work todebunk myths and refute anti-scientific claims that may be spread by politicians, religious leaders, or titans of industry.

9. El Chapo, premiered April 23

Netflix partnered with Univision on the new drama series, El Chapo. As the title suggests, the show will be based on the life story of the notorious Mexican drug lord Joaquin "El Chapo" Guzmán. The series became available to Netflix subscribers in the U.S. after its first airing on UniMas this spring.
10. Dear White People, premiered April 28

This comedy, which is based on the highly praised 2014 indie film of the same name, hails from original screenwriter and director Justin Simien. The 10-episode, 30-minute project hails from Lionsgate Television. Like the film, the show follows a diverse group of students of color as they attempt to navigate life at a predominantly white Ivy League college that often overlooks racial tensions.
According to The Hollywood Reporter, Logan Browning replaces star Tessa Thompson in the leading role, while Brandon P. Bell is set to reprise his role from the movie. Meanwhile, Simien writes the series and directs the first episode.
11. Anne With an E, premiered May 12

Netflix will stream the upcoming CBC miniseries adaptation of L.M. Montgomery's novel Anne of Green Gables. The eight-episode series hails from the Emmy Award-winning Breaking Bad writer Moira Walley-Beckett (who also created and wrote Starz's Flesh and Bone). The show will kick off globally on Netflix next year with a two-hour series premiere, which will be directed by Niki Caro (Whale Rider).

12. Gypsy, June 30

Naomi Watts will star in this psychological thriller series as Jean Holloway, a therapist who begins to develop dangerous and intimate relationships with the people in her patients' lives. Billy Crudup will portray her husband. Fifty Shades of Grey director Sam-Taylor Johnson will direct the first two episodes, as well as serve as an executive producer.
The freshman season will consist of 10 episodes.
13. Friends From College, July 14

The eight-episode comedy revolves around a group of friends from Harvard who are facing down their 40s and are learning to balance adult life with nostalgia for the past. Ethan (Keegan Michael Key), Lisa (Cobie Smulders), Sam (Annie Parisse), Nick (Nat Faxon), Max (Fred Savage) and Marianne (Jae Such Park) have interwoven and often complicated relationships with each another. The series will follow the group as they reunite and must confront old friendships and former romantic entanglement.
Billy Eichner will serve as a recurring guest star.
14. Ozark, July 21

Jason Bateman will take a dramatic turn in this upcoming Netflix series, created by rising feature writer Bill Dubuque (The Judge). The show takes place in the dark and dangerous world of drug-money laundering and is named after the location where it is set, the Lake of the Ozarks in Missouri. Ozarks will follow a man who moves from the city to the Ozarks and must pay off a debt to a dangerous drug lord.
In addition to starring in the show, Bateman also executive produces and directs the series.

15. The Defenders, Aug. 18

All four of Netflix's street-level Marvel heroes — Daredevil (Charlie Cox), Jessica Jones (Krysten Ritter), Luke Cage (Mike Colter), and Iron Fist (Finn Jones) — will join forces in this team-up series. Though specific details of the show haven't been revealed, the miniseries event will follow the group of heroes as they are brought together to face their biggest threat yet.
Sigourney Weaver will co-star in a villainous role. Meanwhile, Daredevil showrunners Douglas Petrie and Marco Ramirez are expected to oversee the show.
16. Mindhunter, October 2017

This Netflix drama, set in 1979 and based on the book Mind Hunter: Inside the FBI's Elite Serial Crime Unit, will star Jonathan Groff and Holt McCallany as two FBI agents, who interview imprisoned serial killers to try to solve ongoing cases. Anna Torv and Cotter Smith will co-star in the series, which will be executive produced by Charlize Theron and Gone Girl director David Fincher. The drama is slated to debut sometime in October.
17. Wet Hot American Summer: Ten Years Later

Netflix is reuniting the Camp Firewood gang once again, this time for a Wet Hot American Summer: Ten Years Later, sequel series that will debut next year. As the name suggests, the eight-episode show will take place a decade after the original movie, piggybacking off the scene in which Bradley Cooper's character Ben proposes that all the campers return in 10 years to see how they've turned out.
David Wain and Michael Showalter, who wrote the movie and Netflix's 2015 limited prequel series First Day of Camp, will return to pen Ten Years Later. Wain, who helmed the 2001 film, will also be directing the sequel. There is no casting information on the new installment yet, but like First Day Of Camp, the upcoming series will likely bring back much of the original cast.
18. Big Mouth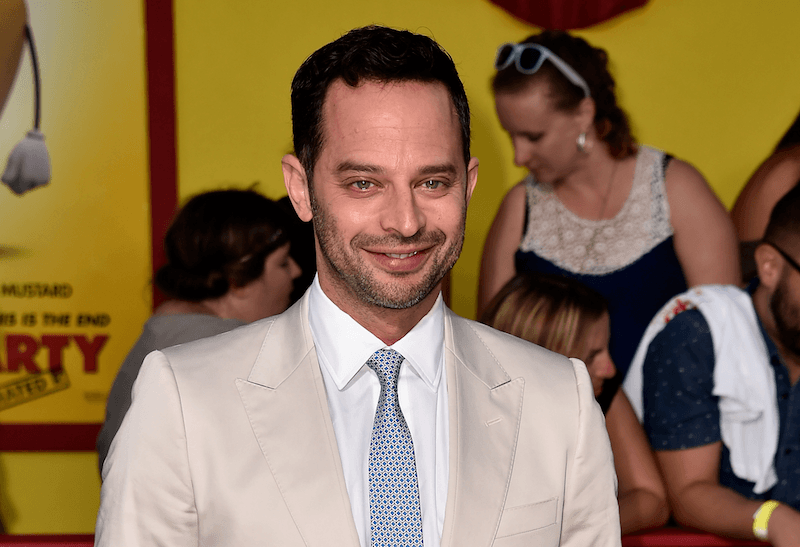 Described as an edgy, surreal comedy, this 10-episode, half-hour animated series chronicles the teenaged adventures in puberty from real-life best friends Nick Kroll (Kroll Show) and Andrew Goldberg (Family Guy). Comedians Kroll and and John Mulaney will voice the central characters of Nick and Andrew, respectively. Maya Rudolph, Jason Mantzoukas, Jordan Peele, Fred Armisen, Jenny Slate and Jessi Klein are also featured in the voice cast.
The show will premiere everywhere that Netflix is available sometime in 2017.