'Orange is the New Black': 5 Ways Season 3 Is Better Than Ever
Orange is the New Black is finally back, which means much of the Netflix-watching world spent most of their weekend binge-watching the latest episodes. After a full year of anticipation, there's always the concern that the new season just won't live up to your expectations. Luckily, that's not the case here.
While the latest season of the prison comedy drama is very different from its predecessors, with a quieter and more lighthearted tone, it definitely delivers on all counts. Here are 5 reasons why OITNB is better than ever in season three. Warning: spoilers ahead!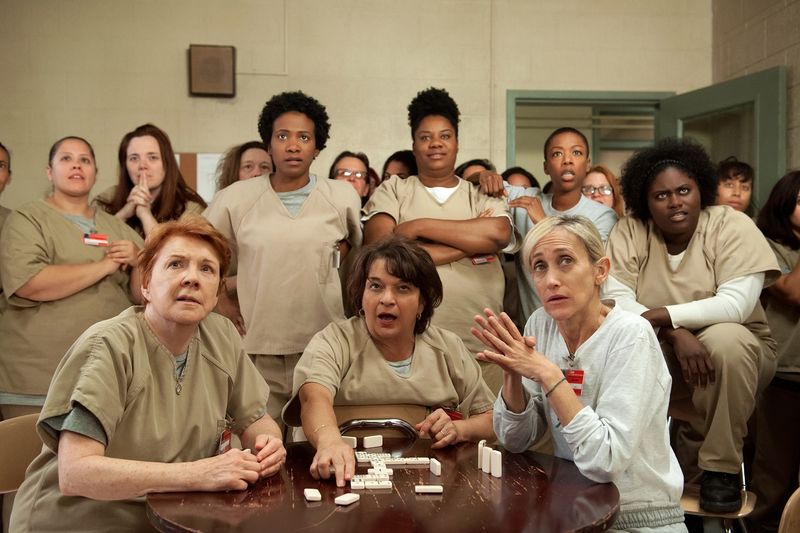 1. There is no one bad guy.
In season one, Piper (Schilling) attempts to acclimate to prison and ends up coming to blows with her then arch nemesis, Pennsatucky (Taryn Manning). In season two, Vee (Lorraine Toussaint) took over as the big bad, with much of the storyline centering on her history and rivalry with fellow inmate, Red (Kate Mulgrew). But this season makes a welcome move away from the good guy/bad guy mold. While there are – of course – various conflicts between characters (including ongoing tensions between Slenis Levya's Gloria and Laverne Cox's Sophia), there is no main arc villain and no central feud.
This is a good change for two reasons. Firstly, it keeps the show from being too formulaic and predictable, especially since Vee was an awesomely evil villain that'd be hard to top. But it also allows the series to put more of a focus on all of the inmates and the horribly degrading treatment they face every day in prison – from a bed bug infestation that leaves them without mattresses for days to the completely inedible food to the sometimes awful prison guards who they're at the mercy of (certain scenes between Taryn Manning's Pennsatucky and a new prison guard will turn your stomach). In fact, if any one thing is the enemy in season 3, it's the prison system itself.
2. It touches upon new, important themes.
Show creator Jenji Kohan said this season would be all about "motherhood and faith" and that was definitely evident starting from the very first episode, which took place on Mother's Day. From then on, the act of mothering and the question of what makes a mother were addressed in almost every episode, with flashbacks to the inmates' – and even of some of the prison employees' – lives before Litchfield. There was also the build-up to Daya (Dascha Polanco) giving birth to her baby and the inner struggle she faces becoming a mother while still incarcerated.
Faith is also a recurring issue throughout the season. Perhaps the most surprising storyline is when Norma (Annie Golden) – a speechless woman who we've literally heard nothing from – becomes a spiritual, saint-like figure, establishing a cult-like organization in the prison who give its members the one thing they're desperately looking for: something to believe in, no matter how far-fetched. Another faith-related plot point? Black Cindy's (Adrienne Moore) conversion to Judaism, which starts off as a ploy to get access to the far more edible kosher meals, but soon turns heart-meltingly genuine.
3. More characters get a chance to shine.
As the show's shifts its attention away from Piper, supporting characters who we've heard next to nothing from for two whole seasons become stars in season 3. Norma is the most obvious example – not only does she become the leader of her own faith group basically overnight, but we also learn a lot more about her past, including why she doesn't speak (a debilitating stutter) and what landed her in jail.
Chang also finally got her time in the spotlight this season. Previously an odd, mostly silent figure in Litchfield, the sixth episode of season three finally reveals her sad backstory as a woman who is constantly rejected for her looks but isn't afraid to use her intelligence to seek revenge on those who've insulted her (specifically, a man she thought would become her husband). The episode also makes it clear that even in prison, Chang maintains her incredible smarts and her awesome no-BS attitude.
4. It continues to push boundaries.
OITNB has undoubtedly revolutionized TV since its debut and this season continues the tradition. Aside from featuring an incredibly diverse cast and sexually fluid characters like Piper, season three, like past seasons, tackled topics that most broadcast shows would never even touch – from trans-phobia, which Sophia faces plenty of this season, to racism to prison abuse and more. as Thanks to the privatization of Litchfield, this season puts a particular emphasis on exposing the rampant corruption and exploitative practices of the prison system.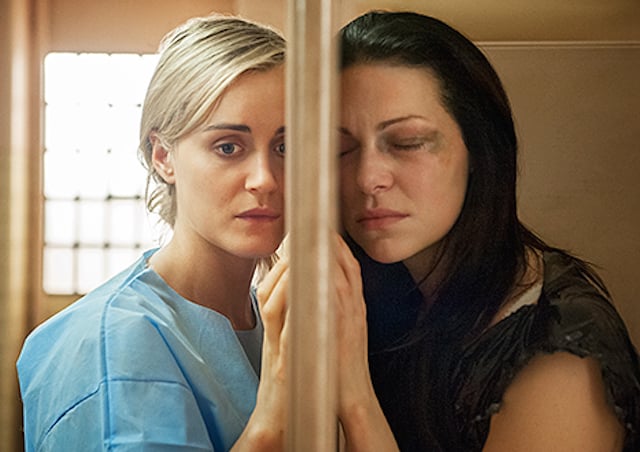 5. It's as empathetic as ever.
OITNB has long since earned praise for being one of the most empathetic shows on TV and this season thankfully continued that tradition. With focus shifting from one specific storyline to a more general look at the lives of the people who occupy Litchfield, this season was packed with small but insightful moments that serve to further humanize the inmates – from Chang's daily routine of eating an orange while watching an Asian family sitcom on a forbidden cell phone to Gloria breaking into tears over her frustration that she can't see her troubled son. Even counselor Healy (Michael Harney), who has always been one of the most unlikable characters on the show, garners a little sympathy when he openly cries at a wedding in the last episode of the season. If there's one thing OITNB is great at capturing, it's this sense of humanity and the struggle of everyone in prison – from the inmates to the guards – to maintain it.
More from Entertainment Cheat Sheet:
Want more great content like this? Sign up here to receive the best of Cheat Sheet delivered daily. No spam; just tailored content straight to your inbox.