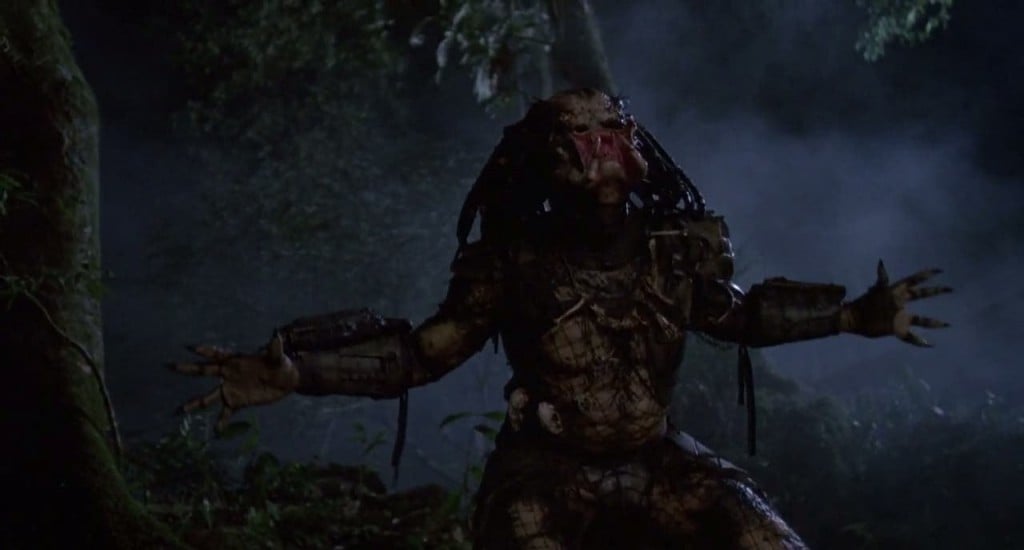 Earlier this week, it was announced that 20th Century Fox's Predator series would return to the big screen, with Shane Black (Iron Man 3, Kiss Kiss Bang Bang) set to oversee the treatment and direct while handing over screenwriting duties to Fred Dekker (RoboCop 3, The Monster Squad). And while it was widely assumed that the new entry in the long-running action-horror series would be undergoing yet another reboot, it appears Black and Dekker are thinking sequel.
According to Black, the new Predator film is being approached as an "inventive sequel," building off the strengths of the original films rather than starting anew. "Why start over, when you've all this rich mythology yet to mine?" Black explained. He added that he likes "the idea of expanding and exploring the existing Predator mythology, rather than hitting the restart button."
While Black will not be writing the script, his partnership with UCLA classmate Dekker dates back to 1987 when the pair wrote The Monster Squad. Also upping the nostalgia factor, and perhaps the opportunity for the series to return to its successful roots, is the addition of producer John Davis — one of the original film's three producers along with Joel Silver and Lawrence Gordon.
Black has experienced a long and successful career as screenwriter dating back to 1987′s Lethal Weapon when he quickly ascended to the top of the Hollywood A-list as one of the best action screenwriters of his generation. But it wasn't until 2005 that Black first stepped into the directing chair, writing and directing Kiss Kiss Bang Bang which earned high marks from critics while also being one of the key films to jumpstart Robert Downey Jr.'s Hollywood comeback. Although the film didn't impress at the box office, Black and Downey Jr. would link up once again in the box office smash Iron Man 3 cementing Black's status as one of most in demand directors in Hollywood after the Marvel film grossed $1.2 billion at the worldwide box office.