7 Reasons to Play 'Forza Horizon 3'
By this point, you can practically set your watch to the release of a new Forza racing game every fall. The yearly release cycle began in 2011, when the series split in two. In odd-numbered years we get the more realistic Forza Motorsport series. On even-numbered years, we get a new wild, open-world Forza Horizon game. Horizon keeps the real cars and physics of the original series, but ditches the obsessive adherence to the sport of racing. Horizon games are more interested in fun, which is why Forza Horizon 3 starts with you racing a Jeep dangling from a helicopter.
The last two installments have had players participating in the fictional Horizon racing festival, but in Forza Horizon 3, you run the show. Your job is to recruit racers, attract fans, install new hubs in new areas, and even create your own races. It's a truly fantastic game, so let's look at all the reasons you'll probably want to play it, regardless of whether you normally care about racing games.
1. Killer setting
https://www.youtube.com/watch?v=vD1ccSM9qiA
In a racing game, the setting is just as important as the cars themselves. Forza Horizon has never suffered from boring backdrops, but the developers have outdone themselves in the new installment with a glorious Australia setting. You'll drive through forests, deserts, caves, hills, creeks, beaches, suburbs, and city streets, sometimes all in the same race. It's the most diverse setting I've seen in a racing game, and it adds up to a whole lot of fun.
The game has realistic weather conditions and a day-night cycle, so you never know what to expect from any given race. Suffice it to say this is the best, most diverse setting yet for the series. It makes driving around even outside of races an interesting experience.
2. Tons of vehicles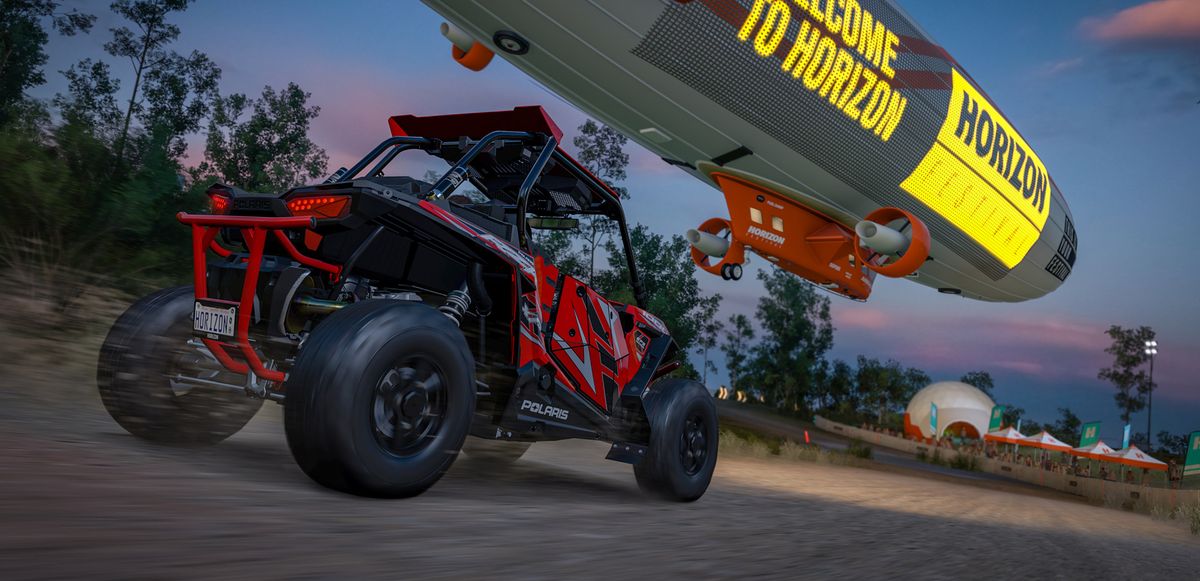 Car enthusiasts who want to collect them all in Forza Horizon 3 have a sizable task in front of them. The game comes with over 350 cars at launch, plus a number of downloadable car packs planned in the months to come.
Even if you don't care about cars in real life, the nicely varied list of vehicles in the game is exciting, because of how different they feel from one another. Some of the classic American muscle cars can get up to blazing-fast speed in no time, but their traction is iffy when you need to hug a turn. On the ATV side of the list, the RZR XP 1000 doesn't go all that fast, but it's versatile enough to handle any kind of wet or rocky terrain you throw at it. Even if you're not into cars, you still might want to try them all.
3. Endless customization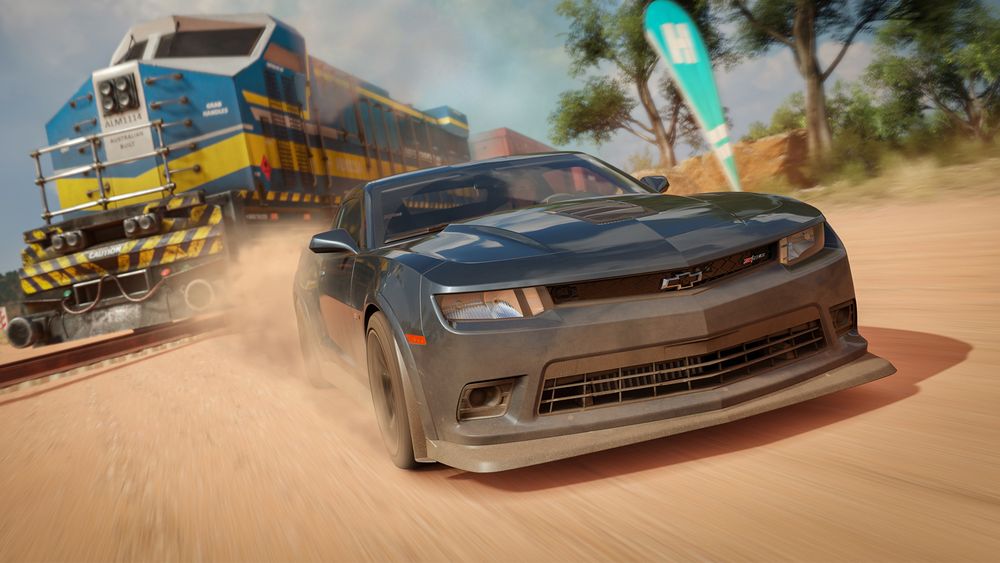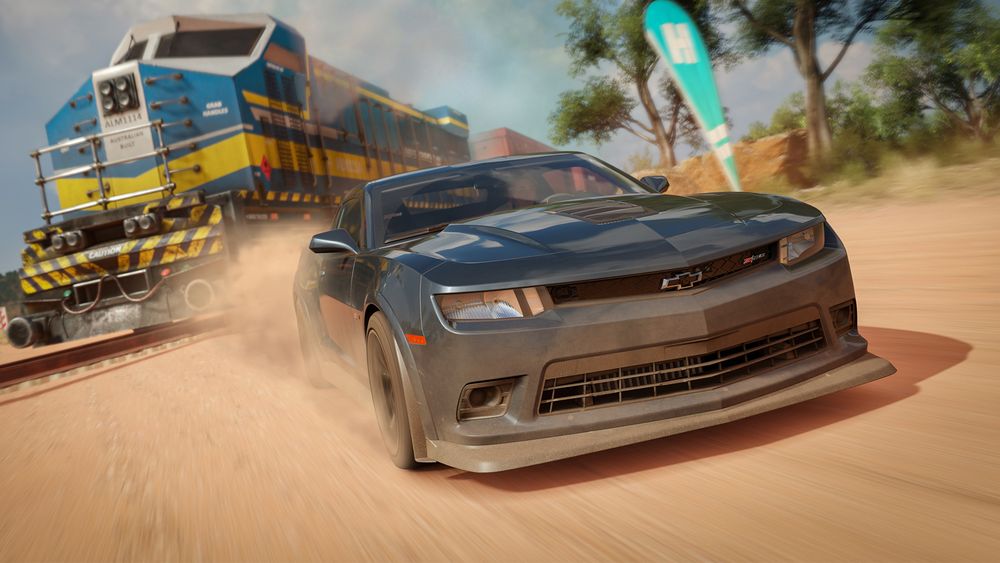 If you are into cars, you might be interested in the insanely deep tweaking options the game puts at your fingertips. With any of your vehicles, you can change surface-level features like the rims and paint job (you can even create your own patterns), as well as aspects that affect the car's handling, like tire width, driveline, and rotors. It goes deep enough that even mechanics will be satisfied.
If you don't care about any of that, you can completely ignore this aspect of the game, but it's there for tinkerers and hobbyists.
4. Wide-open world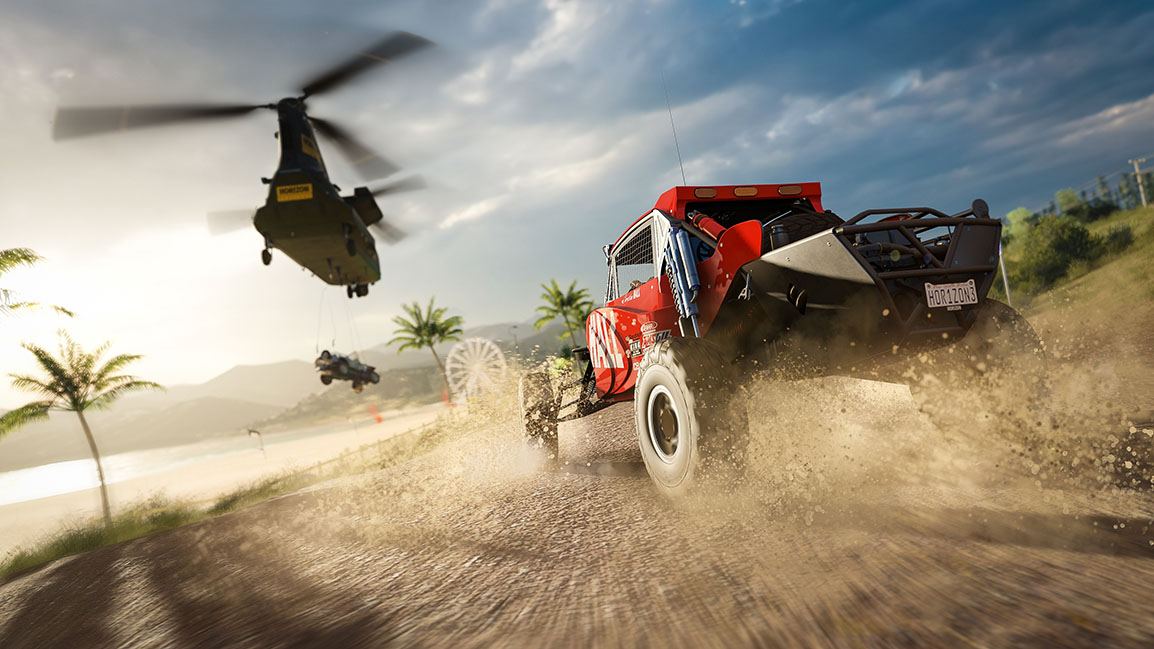 Unlike the standard Forza Motorsport games, which lock you into race tracks, the Australian setting in Horizon 3 is wide-open and ready to be explored. By default, the game gives you a glowing navigational path to whatever destination you set, but you don't even have to stick to roads if you don't want to. You can rumble through fields and vineyards, crash through fences in peoples' backyards, and try to dodge trees in the forest. Much of the environment is destructible, too — the better to keep your momentum going.
You're even rewarded for off-road exploration. You can stumble upon classic cars that you can add to your garage, and find danger signs that let you know a big jump is coming up. The stunt jumps feel like they're straight out of a Grand Theft Auto game, which is great.
5. Diverse character roster
Although you don't see your avatar very often except in glimpses through your windshield, you do get to choose your driver in the game. Instead of offering up a laughably similar-looking set of white guys like Call of Duty: Black Ops 3 does, you get a wide cast of characters to choose from, with plenty of women and various races represented. That kind of diversity is always appreciated in games.
6. Music for everyone
The game's soundtrack is based on radio stations you unlock as you play. No matter what kind of music you like, you'll find a station to suit your taste, from EDM and rap to pop and classical, it's all here. What other game has a soundtrack that includes Mozart, Run-DMC, and The 1975? The only thing missing is talk radio, which is probably for the best. And if you get sick of the standard stations, you can even stream your own music if you upload it to your Microsoft OneDrive account.
7. It's just fun
https://www.youtube.com/watch?v=RfmPsSqv8RM
From the moment you load it up, it's obvious Forza Horizon 3 just wants to show you a good time. It's a racing for people who don't care about racing games. But thanks to its lovingly detailed cars and the endless tweakability of each one, it's also a racing for people who care very much about racing games.
In other words, whoever you are, Forza Horizon 3 is a game you should play.
Follow Chris on Twitter @_chrislreed
Check out Entertainment Cheat Sheet on Facebook!
More from Entertainment Cheat Sheet: