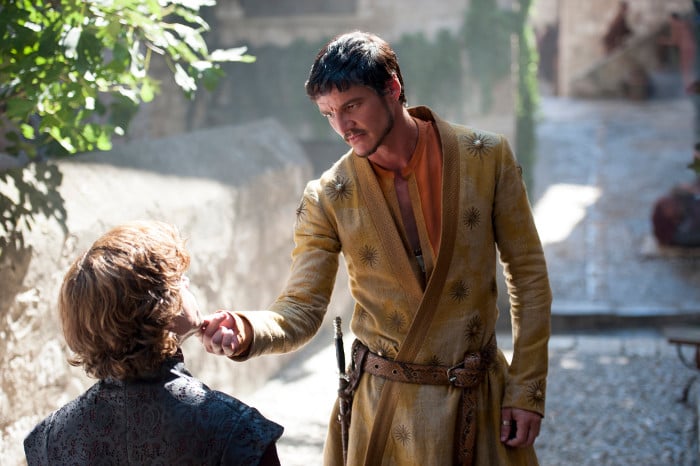 Spoiler alert: This article contains information about Game of Thrones Season 4, Episode 7.
Fans of Game of Throne's Prince Oberyn Martell might still be mourning after the beloved character was killed off in typical Game of Thrones fashion in "The Mountain and the Viper," but the actor who played Oberyn will be back on TV soon, albeit in a very different series. Pedro Pascal is set to star in the Netflix original series Narcos opposite Wagner Moura, Entertainment Weekly confirmed. The casting news was first reported by Deadline.
Narcos is a drama about cocaine smuggling on the U.S.-Mexico border based on the true events surrounding the spread of increasingly powerful drug cartels and government efforts to stop them. Moura will play the infamous Columbian drug kingpin Pablo Escobar and Pascal will play Javier Pena, a Drug Enforcement Agency agent assigned to find and kill Escobar.
Pascal is best known for playing Oberyn Martell on Game of Thrones. The character was introduced in the most recent season, and fans quickly fell for him. But it's dangerous to get attached to characters on Game of Thrones, and in "The Mountain and the Viper," Oberyn is killed off while pursuing revenge for the rape and murder of his sister and her children. Oberyn was able to slay the soldier named the Mountain that killed his sister, but as Oberyn tried to force the Mountain to admit to his crime, the Mountain was able to crush Oberyn's head.