The Best (and Worst) Batman Movies Ever Made
Since his creation in 1939 by Bob Kane and Bill Finger, Batman has gone on to inspire generations of people with his heroic tales of protecting Gotham City from iconic villains such as the Joker, Catwoman, and Two-Face. Over the years, the character has been reimagined and reinterpreted many different ways by DC Comics, from campy to deathly serious, and brought to life countless times on television and in theaters. With Ben Affleck recently having donned the cape and cowl in Batman v Superman: Dawn of Justice, we look back on the Dark Knight's big-screen exploits to date.
10. Batman & Robin (1997)
This one is simply not only the worst Batman film of all time by a significant margin, but also widely considered one of the most infamously terrible films ever made. A star-studded cast led by George Clooney and Arnold Schwarzenegger falls under the weight of the ludicrous script, cheesy visuals, and inconsistent tone. Director Joel Schumacher was seemingly hoping to capture the cartoony fun of the Adam West TV series but instead created a film that most Bat-fans are still trying to forget. At least Uma Thurman seems to be having fun as Poison Ivy.
9. Batman v Superman: Dawn of Justice (2016)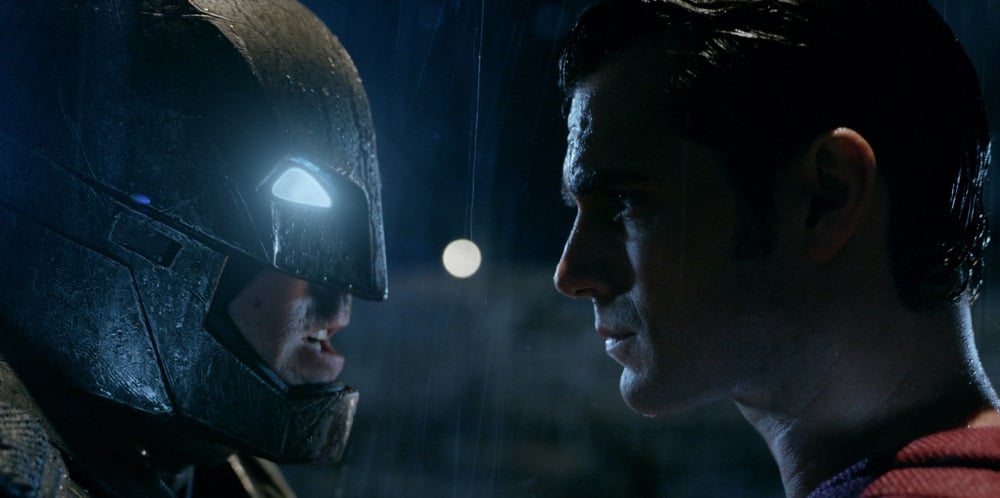 Despite having the fourth-largest worldwide opening of any movie ever, with global box office receipts of over $422 million according to Box Office Mojo, Batman v Superman was panned by most critics as one of the worst entries in the Batman film series. The film currently has a 27% "rotten" rating from the critics at Rotten Tomatoes, who called it a "grim whirlwind of effects-driven action." To be fair, that criticism could be applied to almost any big-budget superhero movie made today. However, combined with its long run time of over two-and-a-half hours, its lack of character building, and its ludicrous plot holes, Batman v Superman: Dawn of Justice more than deserves its low-end spot on this list.
8. Batman Returns (1992)
Michelle Pfeiffer created perhaps the most iconic Catwoman with this Tim Burton film, a sequel to the '89 adventure that launched a new era for superhero films, and Michael Keaton is again top-notch as Batman/Bruce Wayne. Despite the strong production design, the film is overstuffed with too many subplots and characters, creating a bizarre new backstory for both Catwoman and Danny DeVito's Penguin. While its predecessor managed to infuse some fun into the darkness, this follow-up falterings, despite some notably strong sequences.
7. Batman: The Movie (1966)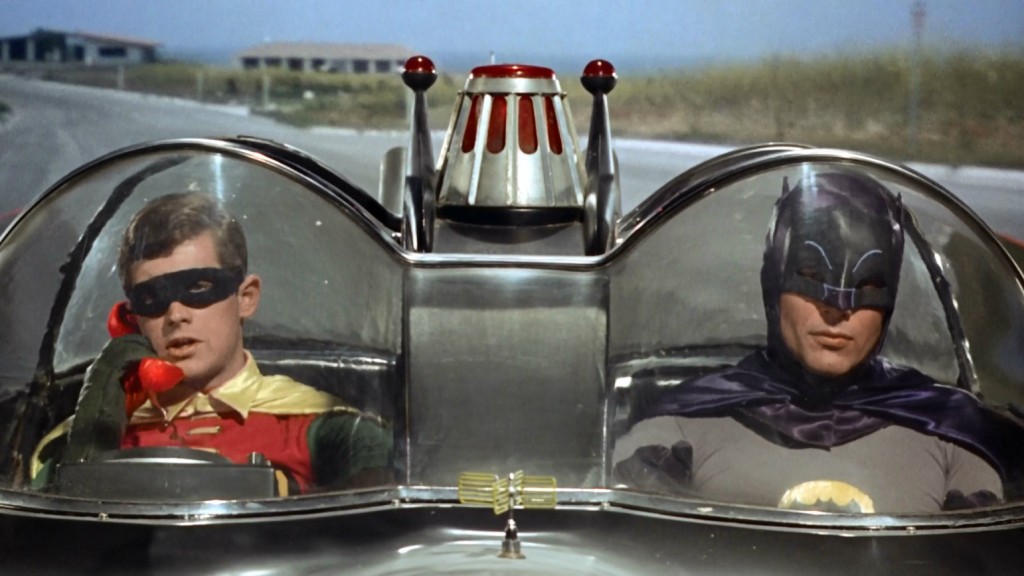 Adam West and Burt Ward leapt from their hit television series to theaters for this feature-length adventure that sees the Joker (Cesar Romero), Catwoman (Lee Meriwether), the Penguin (Burgess Meredith), and the Riddler (Frank Gorshin) teaming up against the dynamic duo. While the film is silly from start to finish, it executes that tone with such a dry and self-aware sense of humor that viewers can't help but revel in it. Bonus points to the entire bomb disposal scene: "Some days, you just can't get rid of a bomb."
6. Batman Forever (1995)
Many fans unfairly lump Schumacher's first Batman film in with Batman & Robin, but this film is far more successful in marrying the style of the '60s TV series with that of Burton's films (Burton stayed on as producer here). Val Kilmer makes a credible, if not outstanding, Batman, and Jim Carrey is an unhinged blast as the Riddler, fully embracing the absurdity of the material. Sure, the villains' main plot is nonsense, and Two-Face (Tommy Lee Jones) is as one-dimensional as can be. Still, fans don't give the film enough credit for all that it does get right.
5. The Dark Knight Rises (2012)
The third chapter in a trilogy is known for typically being the weakest link, and the final entry in Christopher Nolan's Dark Knight trilogy certainly qualifies. Anne Hathaway and Tom Hardy are stellar as Catwoman and Bane, respectively, but the film features an underwhelming climax and far too many disappointing plot points throughout (wait, Joseph Gordon-Levitt's Blake knew Batman's identity how?). Regardless, Christian Bale delivers his most emotionally-driven turn as Bruce Wayne, and those final moments are damn near perfect.
4. Batman: Mask of the Phantasm (1993)
Just a few months after Batman Returns hit theaters, Bat-fans received one of the best iterations of the character with the premiere of Batman: The Animated Series. This film takes that Emmy-winning show to the big screen, with star Kevin Conroy voicing the main character (a role he's since continued to reprise in many other projects). Featuring a breathtaking score by Shirley Walker, the film sees Batman facing off against a new vigilante called the Phantasm. Initially intended for direct-to-video release, this adventure remains a fan-favorite among hardcore fans.
3. Batman Begins (2005)
Batman & Robin left the Caped Crusader's film franchise a complete mess, and this reboot delves into the road that led Bruce Wayne (brilliantly played by Christian Bale) to become Batman. The film centers on the ability to use fear as either a motivating force to keep going ("Why do we fall?") or a weapon to dominate others, as embodied by characters like Ra's al Ghul and the Scarecrow. Earnest, surprising, and true to the comics, this origin story singlehandedly redeemed the franchise, defining the character for an entire generation.
2. Batman (1989)
Before Burton put Keaton (then known mostly as a comedic actor) into the cape and cowl, comic book films were largely considered to be children's entertainment. By taking the source material seriously, Burton legitimized the genre and opened the door for superhero films to inject a sense of danger and bleakness. Oscar winner Jack Nicholson memorably joined Keaton onscreen as the Joker (a role he would define until nearly two decades later), and together they created a film — the highest-grossing release that year — that is among the most iconic ever made.
1. The Dark Knight (2008)
Nolan's second visit to Gotham City may be one of the most essential sequels in cinema history, but it's also the best film to ever depict Batman's ongoing struggle against crime. The film cuts to the heart of the decades-old dynamic between Batman and the Joker (Heath Ledger in an Oscar-winning performance) like no other has, weaving in the story of Harvey Dent's (Aaron Eckhart) fall to darkness for good measure. An iconic crime drama that just so happens to feature a costumed hero, this is superhero cinema at its most transcendent and Batman at his very best.
Follow Robert Yaniz Jr. on Twitter @CrookedTable
Additional reporting by Nathanael Arnold
Check out Entertainment Cheat Sheet on Facebook!