'The Big Bang Theory': How Much Money Does the Cast Really Make?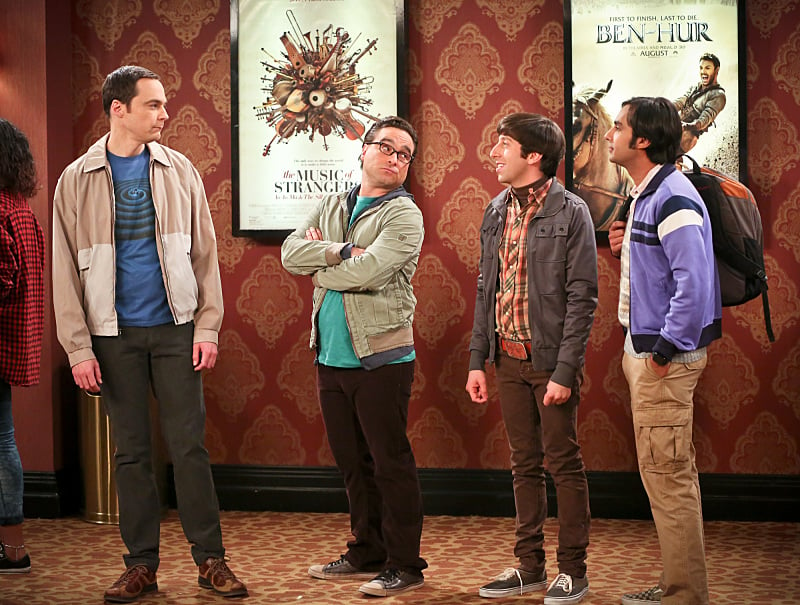 The Big Bang Theory is one of the most successful comedies on TV. Over the course of its time on air, the show (which has been renewed through Season 12) has become a mega hit for CBS, earning high ratings and multiple accolades for its stars. So it should come as no surprise that the actors rake in some pretty big bucks for their work on the series.
Following their contract renegotiation in 2017, here's how much The Big Bang Theory cast is making now.
Kaley Cuoco, Jim Parsons, and Johnny Galecki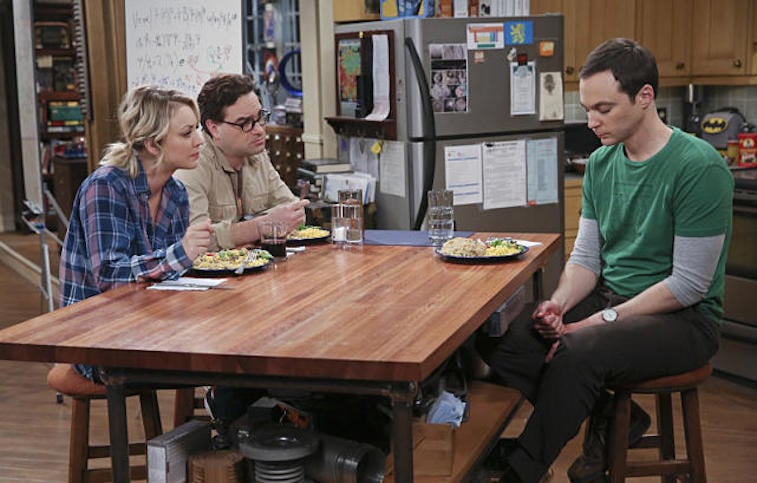 As the core trio of the show, Cuoco, Parsons, and Galecki have long been The Big Bang Theory's top earners. In 2014, the actors earned their biggest pay raise yet, renegotiating their contracts to raise their salary to a whopping $1 million per episode. To quote Master of None, that's "Friends money" right there.
That seven-figure salary kicked off in Season 8 and ran through Season 10, for a total of 72 episodes. But that figure will actually be slightly lower in the coming seasons. Why? According to The Hollywood Reporter, the three actors, along with Kunal Nayyar and Simon Helberg, have agreed to take a $100,000 pay cut in order to free up more money for their other costars, Melissa Rauch and Mayim Bialik.
That means that Cuoco, Parsons, and Galecki will now be taking home $900,000 per episode for Season 11 and 12. Considering that each season is 22 episodes, that puts their total respective incomes at almost $20 million a season. Not too shabby.
In addition to their enviable salaries, the three have signed profitable new deals to score a certain percentage off the backend of the show. Parsons and Galecki have also extended their respective overall production deals with Warner Bros.
Kunal Nayyar and Simon Helberg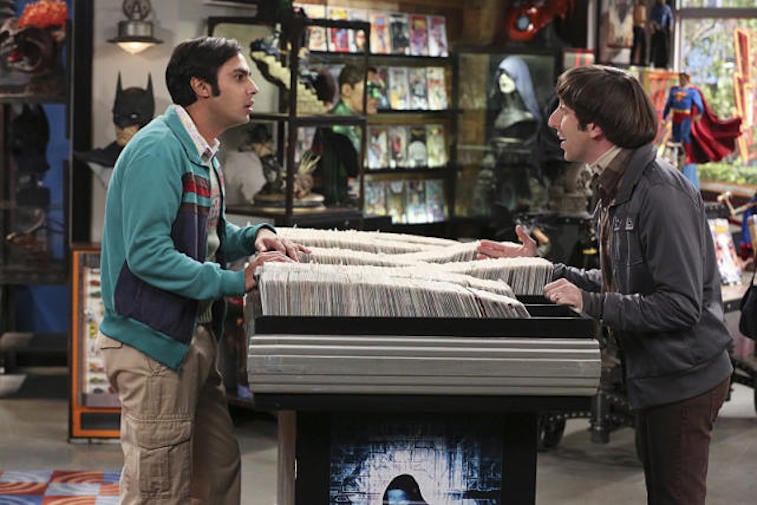 Raj and Howard are close buds on the show and their real-life counterparts team up off-screen as well. Like Cuoco, Parsons, and Galecki, the actors have previously renegotiated their contracts as a unit. Despite that, it's taken some time for the two to close the pay gap between them and their three costars.
Case in point? For Seasons 8 and 9, the duo reportedly only earned about 75% of Cuoco, Parsons, and Galecki's salaries, bringing home about $750,000 per episode. In Season 10, the two finally entered the top-salary tier and jumped to parity with Parsons, Galecki and Cuoco, thanks to a specific clause in their contract.
With the show now renewed through Season 12, Nayyar and Helberg are set to continue earning the same amount as the three lead stars. Like their costars, the two have agreed to a $100,000 per episode pay cut, signing new deals that will earn them $900,000 an episode for the next two seasons. Their new contract also includes a lucrative profit percentage from the backend of the show.
Melissa Rauch and Mayim Bialik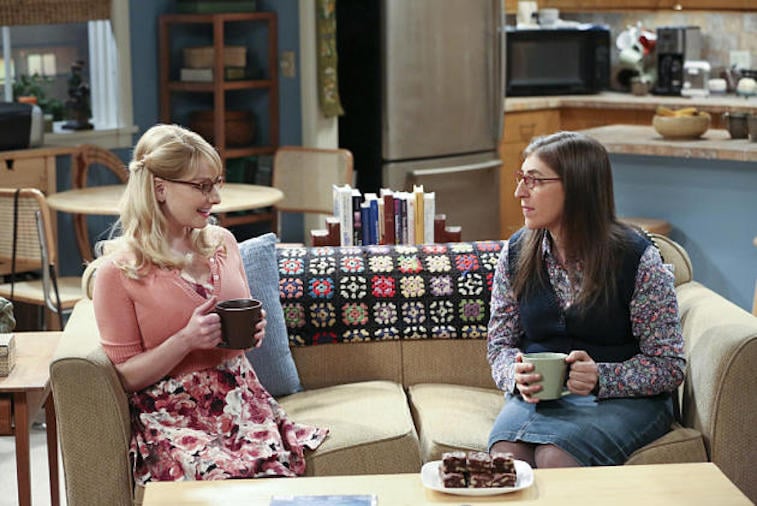 Having become series regulars later in the game, Rauch and Bialik have earned significantly less than their five costars throughout their time on the show. Following their last renegotiations in 2013, Deadline reported that the actresses were earning about $60,000 per episode in Season 7, with their pay steadily increasing every year to reach almost $100,000 by the end of the contract.
As Big Bang fans know, the two have become increasingly important to the show, with Rauch's Bernadette getting married and having a baby with Helberg's Howard and Bialik's Amy recently moving in with Parsons' Sheldon.  Now that the other cast members have already signed new deals for Seasons 11 and 12, Rauch and Bialik are looking to increase their pay accordingly.
According to The Hollywood Reporter, the two are currently seeking salary parity with their costars and though they're not likely to get it, they are expected to get a big raise. THR reports that the actresses likely scored a deal as high as $500,000 an episode for both upcoming seasons.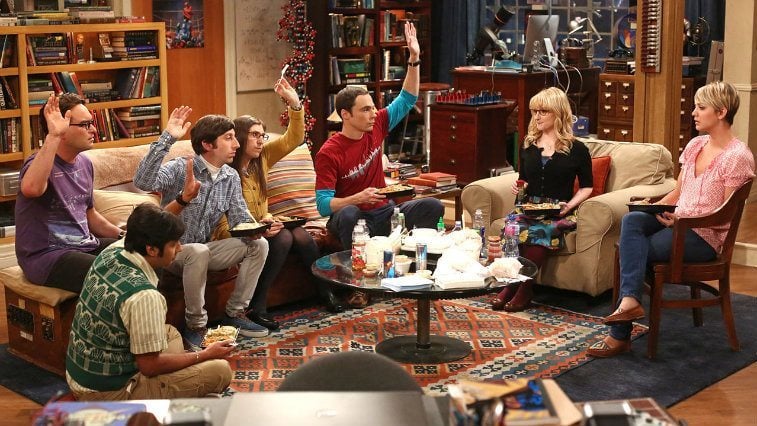 One thing's for sure: The Big Bang Theory will now come with an even bigger price tag than it did before. Given the terms of the current deals, it will cost a whopping $7 million per episode just to pay for the cast's salaries. Add in all the other expenses the sitcom requires — like actual production fees — and CBS has one of the most expensive comedies on TV on its hands.
The Big Bang Theory Season 11 is currently airing on CBS.
Check out Entertainment Cheat Sheet on Facebook!