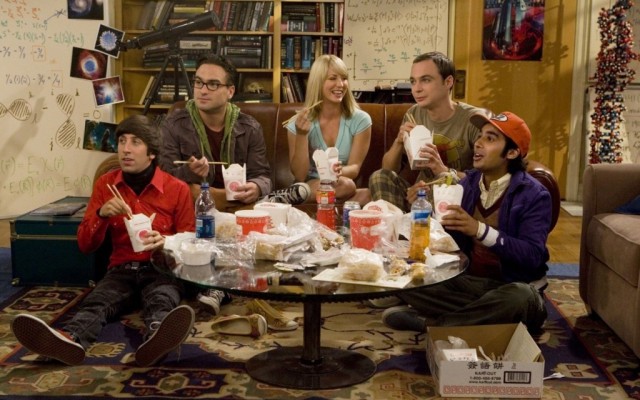 Big Bang Theory fans can rest easy now that Jim Parsons, Kaley Cuoco-Sweeting, and Johnny Galecki have reportedly officially signed new contracts with Warner Bros. TV for the next three years.
According to Deadline, marathon negotiations over the weekend eventually ended with a huge pay bump for all three of the actors. Though the studio declined to comment on the state of their contracts, reports say that the stars have officially crossed the $1-million-per-episode mark, entering the same long-rumored salary territory as the Friends cast.
The three central stars of the hit CBS sitcom have been negotiating their paychecks for the past several months, even after it was announced that the show received a rare three-season renewal, taking the series through season ten. Initially, CBS boss Nina Tassler and show creator Chuck Lorre seemed confident that the contract standoff would be resolved without a hitch, with Lorre even claiming he didn't foresee the need to halt production on the coming episodes. Despite his prediction, production on season eight did end up being delayed after negotiations failed to come to an end by their originally scheduled start date of July 30.
With the closure of this recent deal, Parsons, Cuoco-Sweeting, and Galecki have reportedly not only tripled their most recent salaries of $350,000 per episode but also quadrupled their previous ownership on the show. All three stars also received signing bonuses, production deals, and more syndication back-end advances in their contracts.