Popular Hollywood Stars Who Everyone Loves to Hate
Fans adore some celebrities for their charisma and talent. Other celebrities face a world of hate because they've done or said terrible things. Some of these celebrities are on our favorite guilty pleasure TV shows, while others have nearly ruined their careers with bad behavior. These are the most hated people in Hollywood. (The star on page 9 shocked the world with a horrific phone call to his girlfriend.)
1. Johnny Depp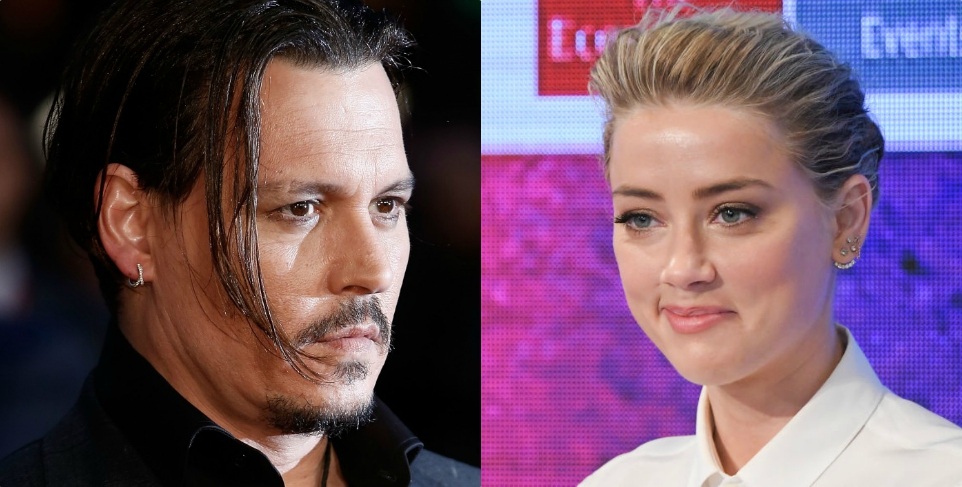 Why people hate him: He beat his now ex-wife Amber Heard.
Johnny Depp charmed his co-star Amber Heard on the set of their 2009 film, The Rum Diary, and they married a couple years later. What started as a beautiful love story ended in violent fighting, according to Variety. Heard filed a restraining order against Depp after he hit her in the face with a cellphone, pulled her hair, and grabbed her face. Photos of her split lip and bruised cheek went public and people quickly took sides. During divorce proceedings other arguments came to light; Depp had punched a wall and shoved her to the floor at her birthday party. The couple legally split in 2016, but few fans can look at him the same way.
Next: Charles in Charge receives molestation charges.
2. Scott Baio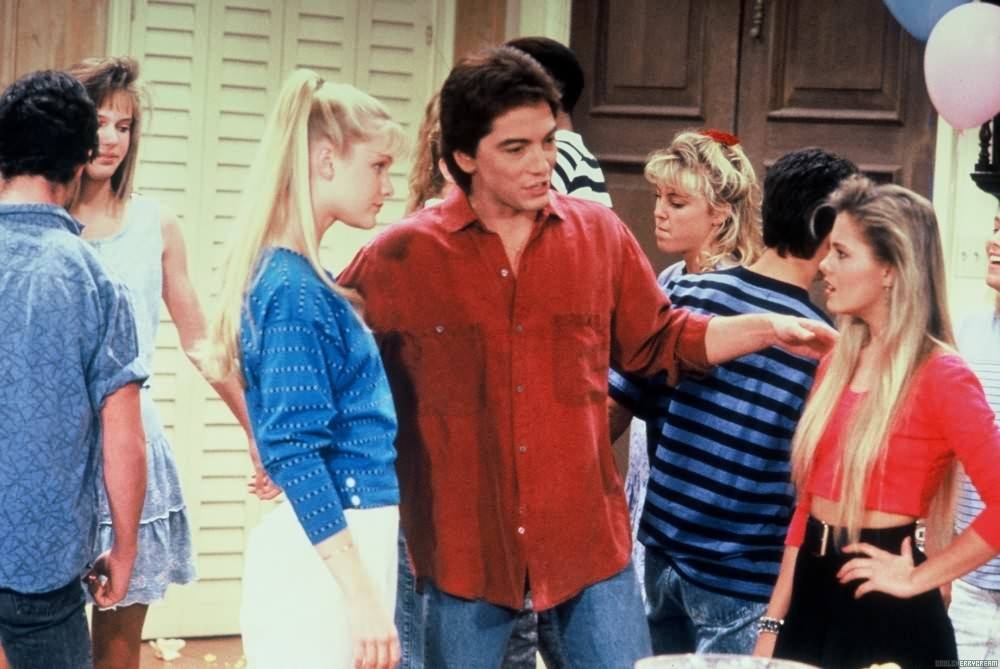 Why people hate him: He allegedly molested his underage co-star for three years during filming.
Nicole Eggert, who played Jamie Powell on the '90s sitcom Charles in Charge, filed charges with the police alleging she was sexually abused by Scott Baio, who played her babysitter on the show. The 2017 police report came after a series of back-and-forth social media posts between the two. Baio denied claims, but he and Eggert's co-star, Alexander Polinsky, corroborates her claims and adds that Baio was violent toward him during their time on set.
In addition to these charges, which are still under investigation, Baio is known for his controversial and inflammatory tweets, saying things like, "[Barack Obama is] either dumb, a Muslim, or a Muslim sympathizer, and I don't think he's dumb" and insinuating the Sandy Hook shooting was a hoax.
Next: This Southern chef finally showed her true colors.
3. Paula Deen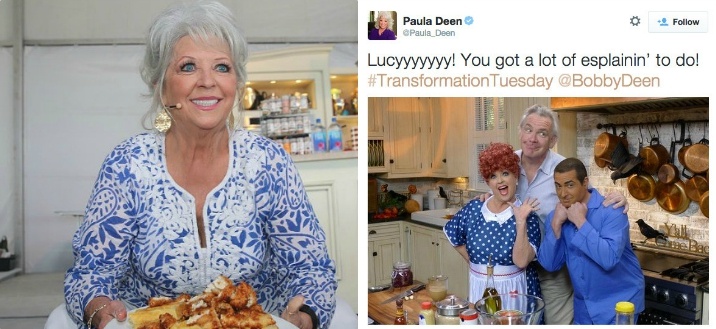 Why people hate her: She told racist jokes and used the n-word.
During a 2013 deposition, Paula Deen responded, "Yes, of course," when asked if she used the n-word. The case involved a $1.2 million lawsuit from a former restaurant manager who said Deen told racist jokes and condoned pornography in the workplace. Deen also admitted to wanting African-American employees to act as "slaves" when serving guests at a wedding she planned.
The Food Network dropped Deen. She has gone to great lengths to repair her reputation, including appearing on Dancing With the Stars, releasing a documentary telling her side of the story, and losing over 35 pounds. But many people will never forgive her offenses.
Next: This actor's "house of cards" fell apart.
4. Kevin Spacey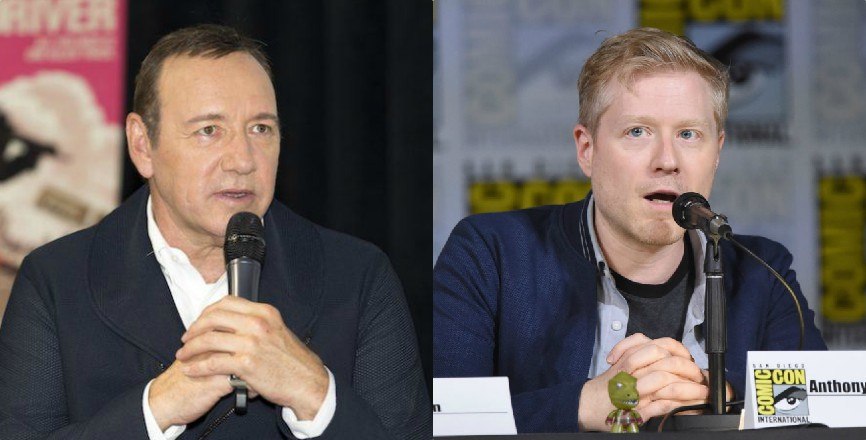 Why people hate him: He faces claims of sexual assault from 15 men.
In 2017, the beloved two-time Oscar winner Kevin Spacey betrayed fans' trust when actor Anthony Rapp claimed he made sexual advances toward him when he was 14. Instead of simply apologizing, Spacey took the opportunity to come out as someone who is attracted to both men and women, angering many who believe he used his sexuality as a distraction.
Within a couple weeks, a total of 15 men had "come forward to allege he sexually harassed, assaulted or attempted to rape them," according to USA Today. With investigations against him occurring in many locations around the world, Spacey has been dropped by his public relations and agency reps; Netflix has cut him from the final season of hit show House of Cards, and he's been replaced in other forthcoming projects, including movies and award ceremonies.
Next: This actress needs to get her roles straight.
5. Scarlett Johansson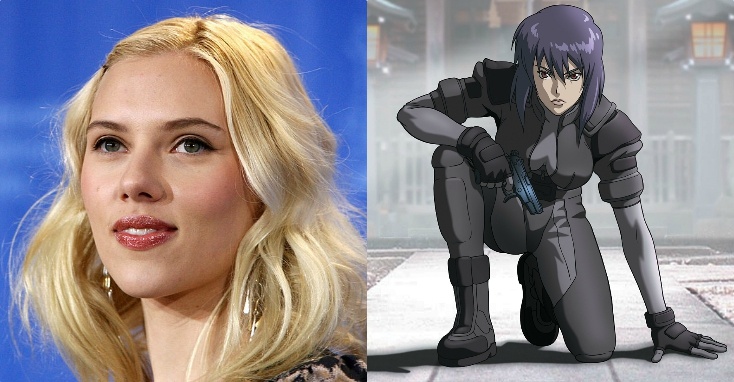 Why people hate her: She starred in racially insensitive films.
The actress is a big action star in The Avengers, Lucy, and Ghost in the Shell. But Scarlett Johansson has received flack for racial issues with many of her projects.
Lucy portrayed Asian men as predators. Then, she was heavily criticized for playing what was originally an Asian character in Ghost in the Shell. American audiences decided not to support the latter film; The Boss Baby and Beauty and the Beast beat it at the box office in 2017.
Next: The public watched this actor's life spiral out of control.
6. Charlie Sheen

Why people hate him: His substance abuse hurt many personal and professional ties.
The Two and a Half Men star was doing well until his substance abuse issues got in the way of his work. The long-running show fired him in 2011. According to Entertainment Weekly, the dismissal letter cited the reason being his declining condition.
The actor received another chance with the show, Anger Management. However, it's no longer on air, so it's tough to say whether his breakdown ended his career for good.
Next: This comedian's film was disrespectful.
7. Adam Sandler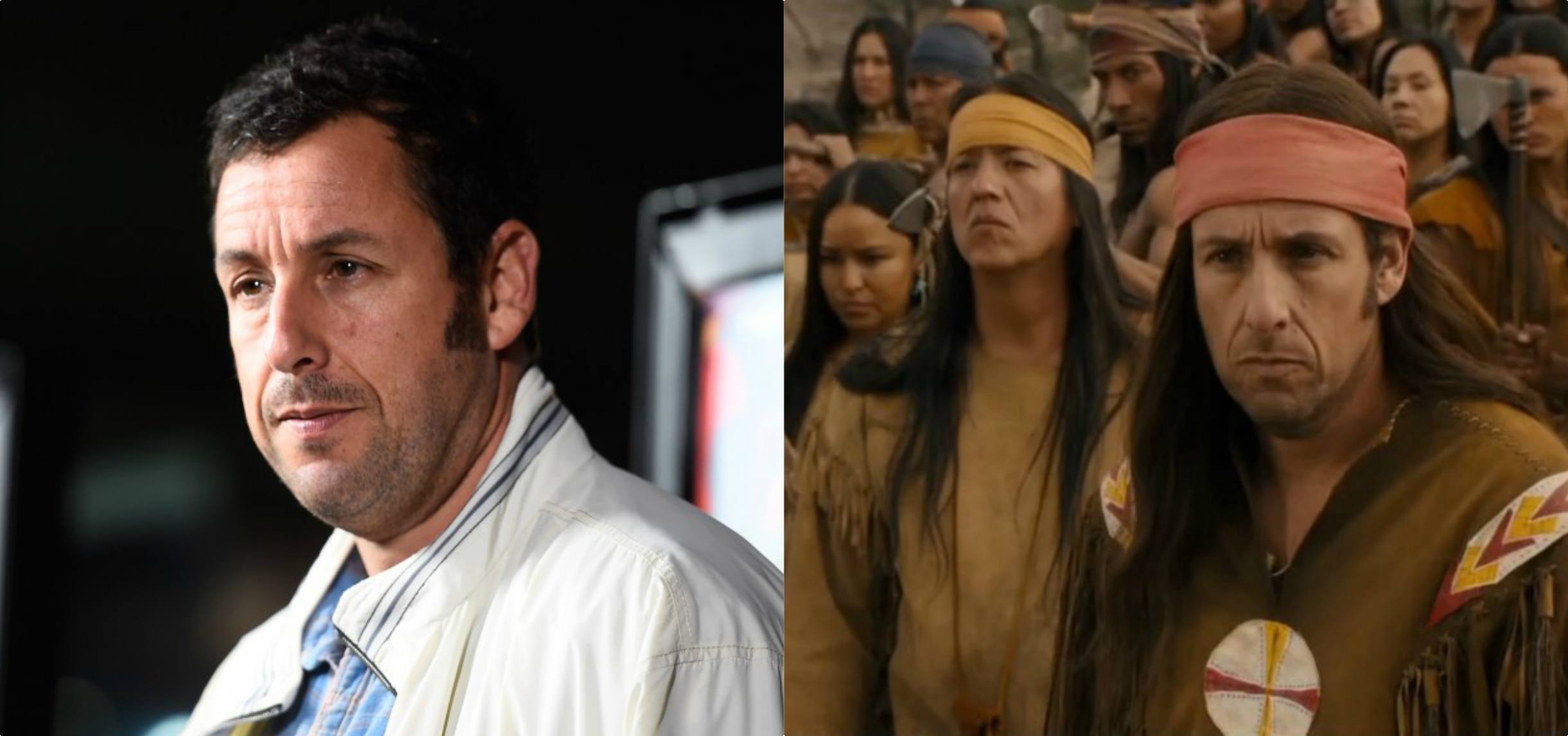 Why people hate him: His movie capitalized on racist jokes
Native American actors walked off the New Mexico set of Adam Sandler's The Ridiculous Six. Written and directed in the outrageous style typical of the famous actor/comedian, the Western comedy allegedly gave cast members offensive names, like "Sits-on-Face." The actors did not like lines like, "How about after this, we go someplace and I put my peepee in your teepee?"
Warner Bros. dropped out of the film before Netflix picked it up. Sandler responded to the controversy, calling it a "misunderstanding" and saying The Ridiculous Six is actually a "pro-Indian movie." Is it tasteful? No, according to many.
Next: This Grey's Anatomy actress didn't think before she spoke.
8. Katherine Heigl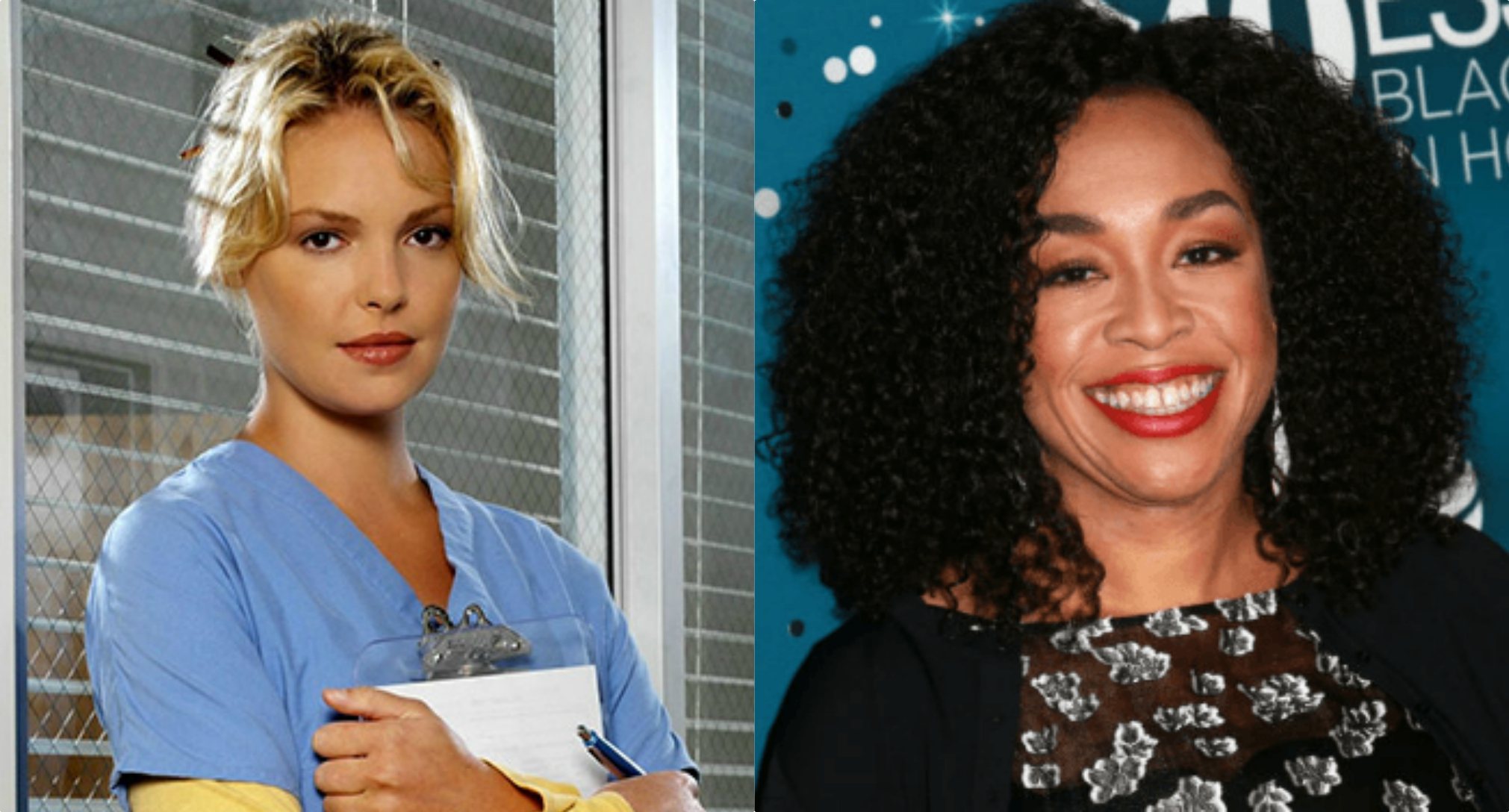 Why people hate her: She trash-talked her own roles.
The actress received a 2007 Emmy for her Grey's Anatomy role. The next year, Katherine Heigl pulled herself from the Emmy race and said, "I did not feel that I was given the material this season to warrant an Emmy nomination and in an effort to maintain the integrity of the academy organization, I withdrew my name from contention."
Heigl bad-mouthed her employer with this statement, so it's no surprise that production wrote her off the show. This wasn't the last time she'd insult her employers. While doing press for Knocked Up, she said the film was "a little sexist. It paints the women as shrews, as humorless and uptight, and it paints the men as lovable, goofy, fun-loving guys. … I had a hard time with it, on some days. I'm playing such a bitch; why is she being such a killjoy?"
The actress had some fair points, but the criticism hurt her career. People are hesitant to hire her and a lot of her Grey's Anatomy fans turned on her for dissing the beloved show.
Next: This actor's fans did not tolerate his racist, sexist remarks.
9. Mel Gibson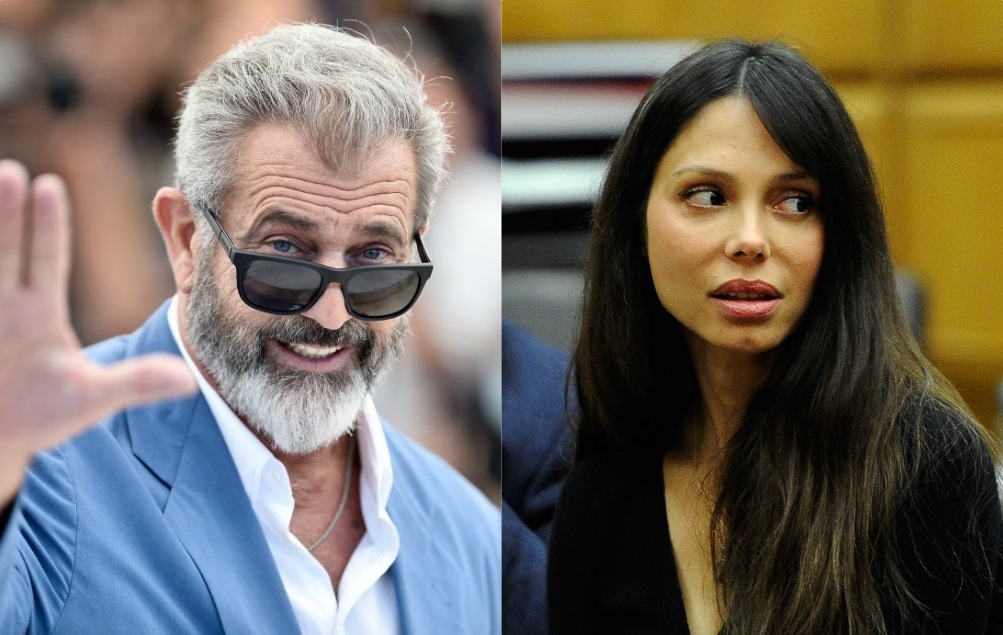 Why people hate him: He threatened his ex-girlfriend, making sexist and racist remarks.
The actor was generally loved with a successful career, but then his true self came to light. Turns out Mel Gibson is sexist and racist. He was recorded ranting at his ex-girlfriend, Oksana Grigorieva, using the n-word and saying he hoped she would be "raped by a pack of n*ggers."
Gibson was later arrested for a DUI and reportedly told a police officer that Jewish people were responsible for all the wars in the world. He turned to the female police officer and called her "sugar tits."
Next: This pretentious actress is completely out of touch.

10. Gwyneth Paltrow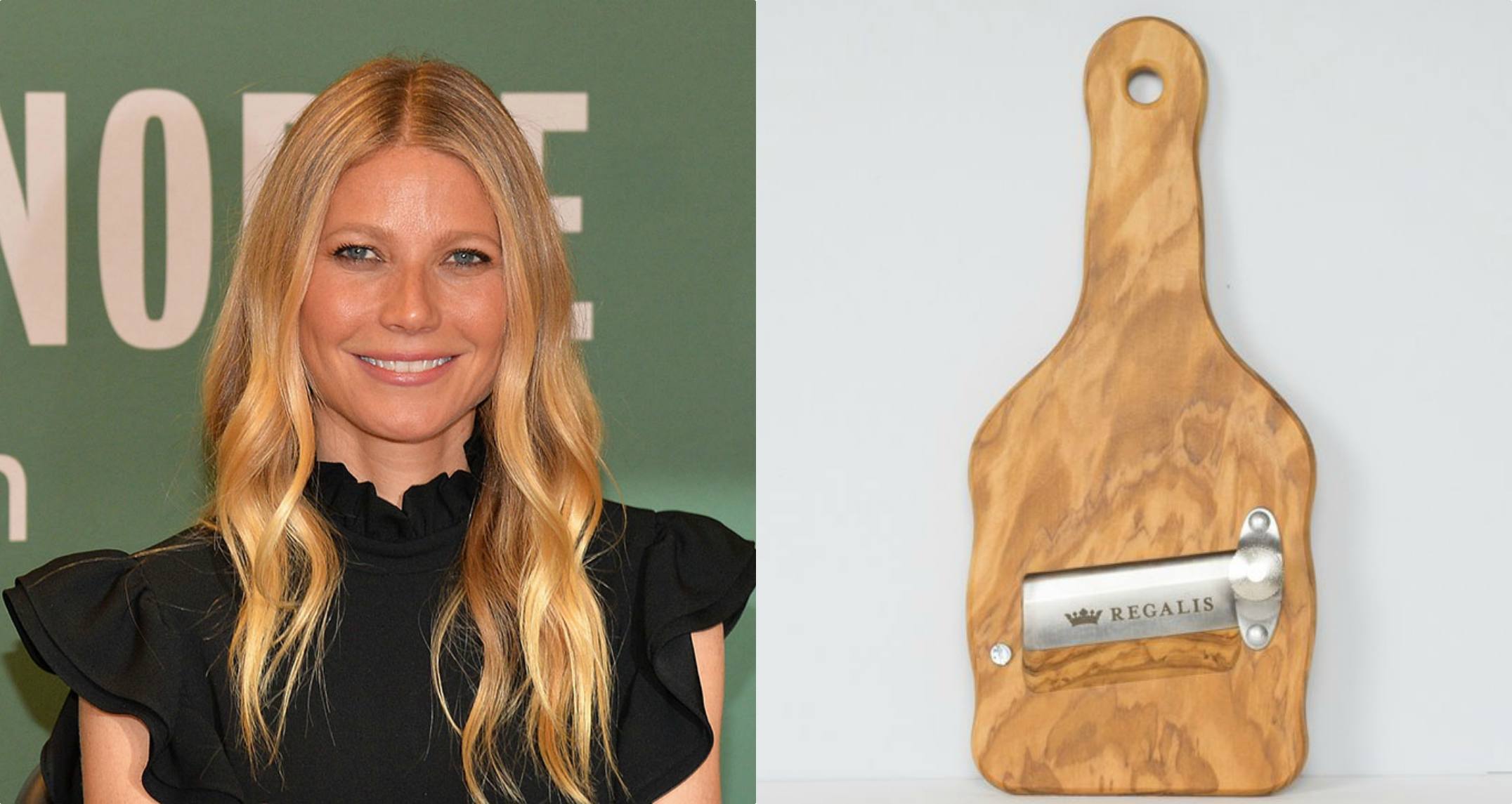 Why people hate her: out of touch with reality
Many people have turned on the Oscar winner since she switched to lifestyle guru. Gwyneth Paltrow's publication, Goop, is the butt of many jokes, partially because her expensive recommendations make her seem so unrelatable to the average person. Examples: $950 toilet paper, $125,000 18K gold dumbbells, and a $244 toothpaste squeezer.
The feelings are so strong that she was voted the "Most Hated Celebrity" in the world according to a 2013 poll.
Next: This TV dad horrified all his fans.
11. Bill Cosby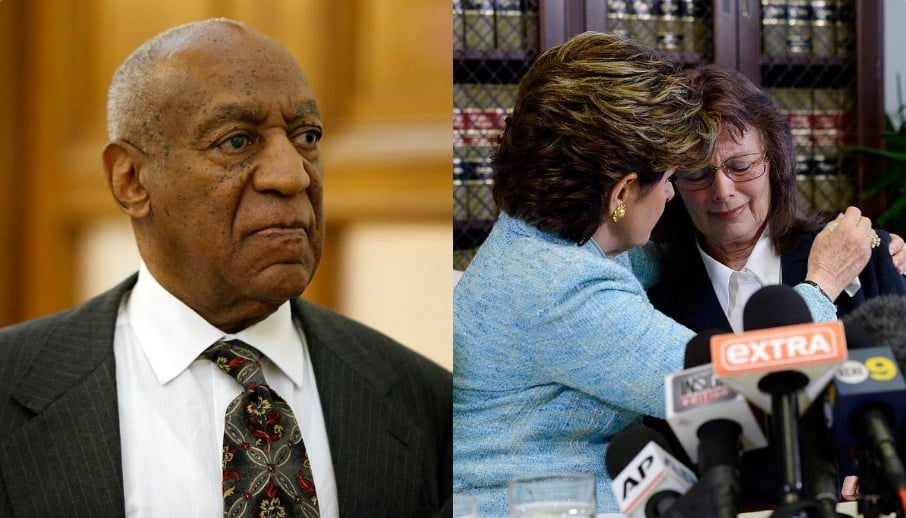 Why people hate him: He's sexually assaulted many women and lived a double-life.
The actor was once one of the most beloved actors and comedians in Hollywood. Many fans grew up watching him as Dr. Cliff Huxtable on The Cosby Show. However, Bill Cosby lived a double-life and has been accused of sexually assaulting more than 50 women. Many of them tell the same story of Cosby drugging them before he attacked them.
Although he claims he's innocent, he admitted in court to getting a prescription for Quaaludes to use on women for sex. Since the accusations, The Cosby Show reruns have been pulled off the air.
Next: This child star needs help with public relations.
12. Raven-Symoné

Why people hate her: She made racially insensitive remarks.
The child actress continued her career for some time. But when she started speaking about politics and race she got flak. For example, when she hosted The View she said she wouldn't hire someone with a "black" sounding name. Eventually, more than 90,000 people signed a petition for ABC to fire her from the show, but the network refused.
Next: Hollywood blacklisted this TV dad after some shocking news.

13. Stephen Collins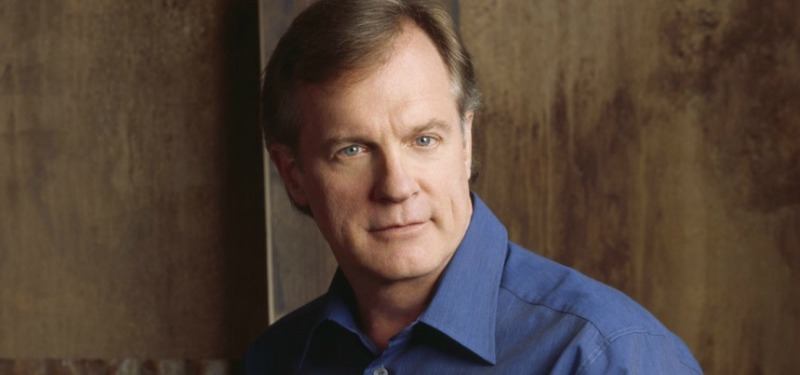 Why people hate him: He molested children and hid it for years.
Stephen Collins starred as a lovable dad and pastor on 7th Heaven for 11 seasons. Then, years after the show, he made headlines years for despicable things. TMZ released a recording of him reportedly admitting to child molestation. He later released a statement about his actions. He told People Magazine:
Forty years ago, I did something terribly wrong that I deeply regret. I have been working to atone for it ever since. On the recording, I described events that took place 20, 32, and 40 years ago. The publication of the recording has resulted in assumptions and innuendos about what I did that go far beyond what actually occurred. As difficult as this is, I want people to know the truth.
Next: Everyone is sick of this actor's outbursts.
14. Russell Crowe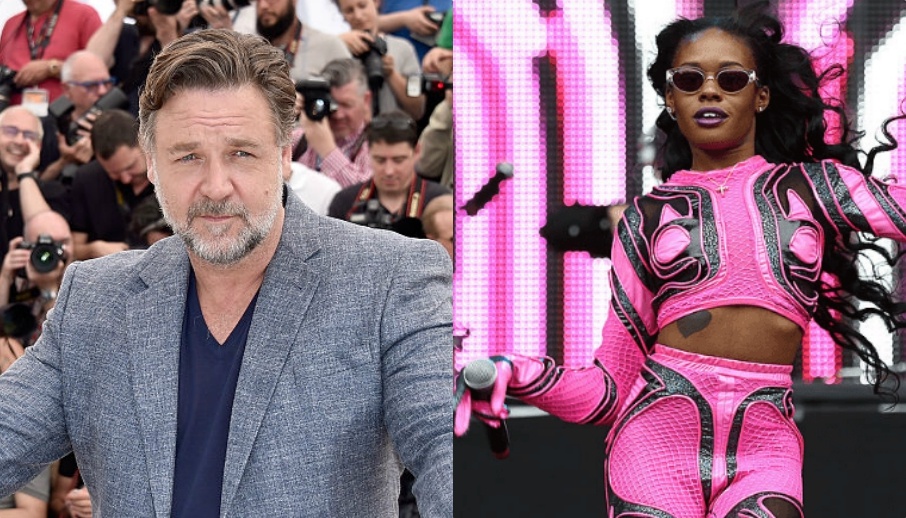 Why people hate him: His career is littered with fights, arguments, and assaults.
The Gladiator star may identify with his character too much. Russell Crowe has been accused of violent acts throughout his entire acting career, starting with a fight with his co-star of Blood Brothers, Peter Cousens, in 1988. Between verbal attacks over acceptance speeches and physical altercations where the police were called, the Oscar winner can't deny his anger issues. Most recently Crowe allegedly physically assaulted rapper Azealia Banks during a 10-person dinner party at the Beverly Hills Hotel.
Next: He devastated fans when NBC revealed his actions.
15. Matt Lauer
Why people hate him: He sexually harassed multiple women.
After what fans deem a fairly squeaky clean 20-year career as NBC's co-anchor of Today, Matt Lauer was abruptly fired for sexual harassment. Three women filed complaints the network later verified. Lauer's former co-workers announced his departure live on Nov. 29, 2017. His fans experienced a deep betrayal as the TV personality fell off his pedestal.
He and his wife of 20 years have begun the divorce process, and Lauer considers rebuilding his personal and professional life to be his new "full-time job."
Next: Some think the "material girl" should wear more material.
16. Madonna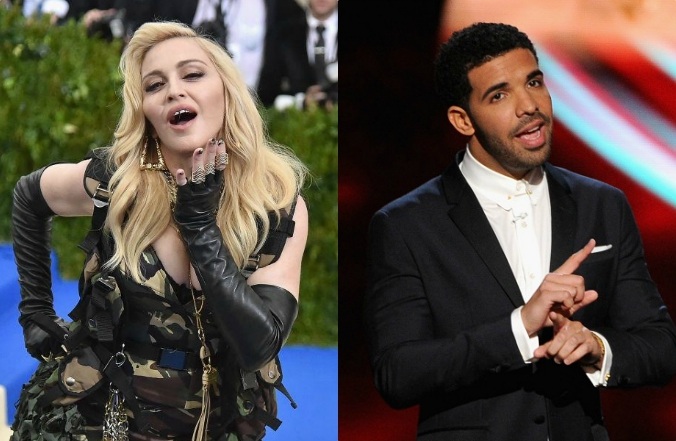 Why people hate her: She tries too hard to be relevant.
According to multiple surveys, people cannot stand Madonna. They think the 59-year-old should scale back on the scandalous clothing and age more gracefully. Viewers and fans expressed disgust when she kissed Drake on-stage — seemingly against his will — and made it look like she was trying way too hard to make headlines.
The cherry on top for Madonna's haters: The Malawi government accused Madonna of demanding red-carpet treatment during her visits to the country to do charity work. Malawi's Minister of Education Eunice Kazembe also said, "There is a misrepresentation of facts out there that Madonna has built 10 schools in Malawi. That is not true because what she is building are school blocks within existing government schools."
Next: This actor's iconic character takes things too far.
17. Tyler Perry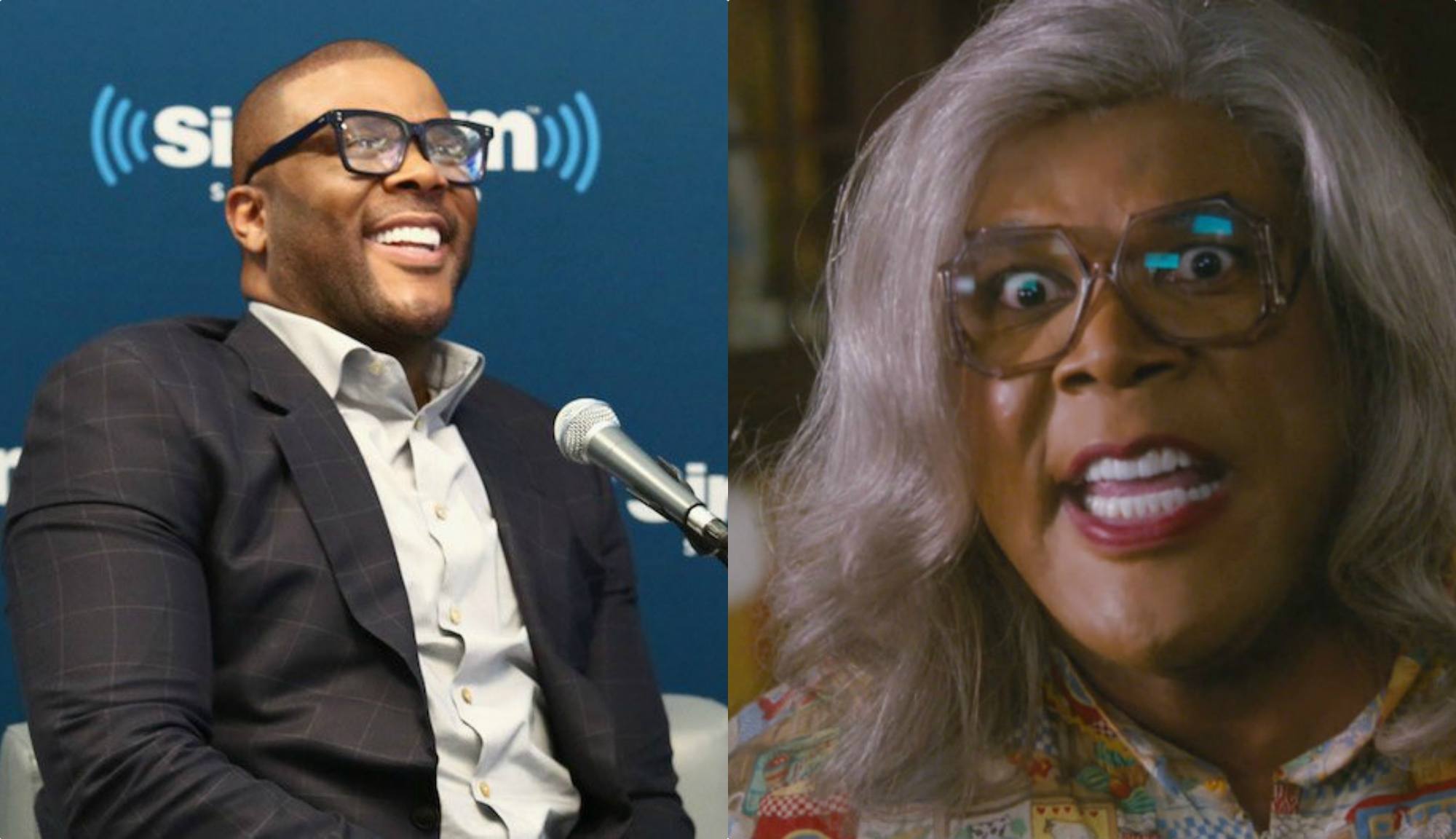 Why people hate him: He's depicted black people in a stereotypical light — and produced some distasteful work.
The writer, director, and actor has built an empire based on his famous elderly character, Madea. He has also found a dedicated fan base. However, he's also found his fair share of critics. Tyler Perry has been criticized for depicting stereotypes of black people, colorism, and sexism in his movies.
Next: This actress was completely "clueless" about her inflammatory remarks.

18. Stacey Dash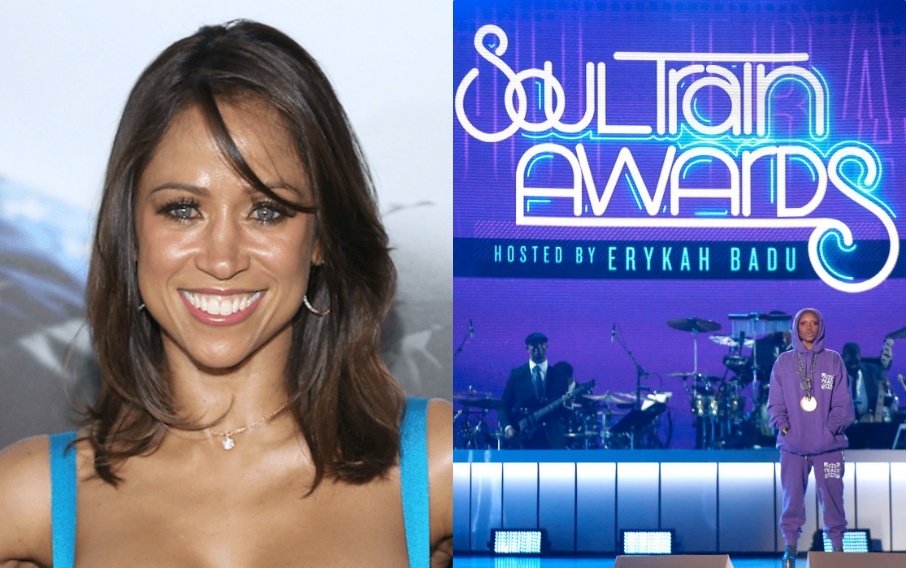 Why people hate her: She's made racially insensitive and inflammatory remarks.
The Clueless actress shocked fans as she began getting political. For example, she called BET a form of segregation.
Either we want to have segregation or integration. If we don't want segregation, then we need to get rid of channels like BET and the BET Awards and the [NAACP] Image Awards, where you are only awarded if you are black. If it were the other way around we would be up in arms. It's a double standard. Just like there shouldn't be a Black History Month. You know, we're Americans, period. That's it.
The actress became a Fox News commentator and made several inflammatory statements before getting fired. When Chris Rock hosted the Academy Awards she was brought on stage to be the butt of a "Happy Black History Month" joke that rubbed most people the wrong way.
Next: This singer was cuter when he was a little kid.
19. Justin Bieber

Why people hate him: He annoyed everyone as his misbehavior constantly appeared in tabloids for years.
Justin Bieber came on the scene as a cute kid singing love songs. But his cuteness wore off when he began acting like a dumb teenager. Bieber made headlines for pranks like egging his neighbor's house. A video of him also surfaced peeing into a mop bucket at a restaurant. He was also barred from the Mayan ruins for getting on top of them and mooning everyone.
Next: This singer is talented but so obnoxious.
20. Kanye West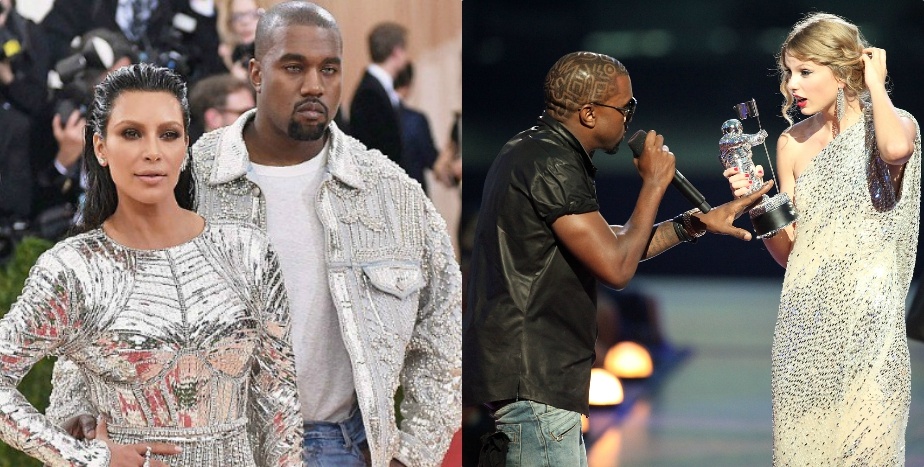 Why people hate him: His narcissistic attitude has gotten him in trouble for years.
The rapper has had a great career and most people agree that he's talented. However, his reputation took a turn at the 2009 MTV Video Music Awards. When Taylor Swift won Best Female Video over Beyoncé's "Single Ladies," West interrupted Swift to say Beyoncé had the best video of all time. This move shocked everyone, instantly making him unlikable.
Since then, the rapper has received flak for being cocky, outspoken, and picking fights. It probably didn't help that he married Kim Kardashian, another one of the most hated celebrities.
Next: His past is not only weird — it's offensive.
21. Woody Allen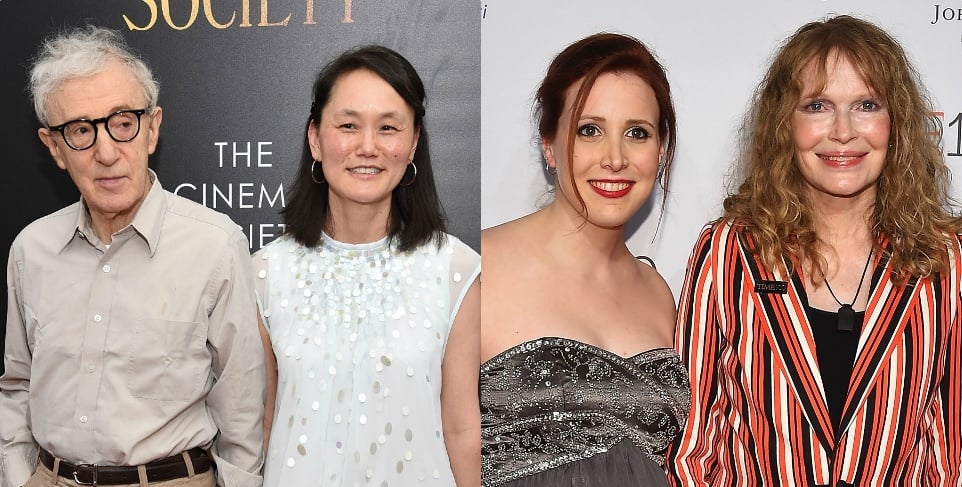 Why people hate him: His family was destroyed by his sexual abuse allegations and marrying his adopted stepdaughter.
Hollywood itself, for a long time, had no problem with the actor and director. Many beloved stars still work with him and his work receives Academy Award nominations. But the public doesn't necessarily feel the same about Woody Allen, and some stars are now speaking out against him too.
Many actors who work with Allen have been asked how they are OK with the allegations of sexual abuse by Dylan Farrow. In the wake of the #MeToo movement, some are now coming forward to say they regret working with Allen. The director himself avoids the press and addressing the allegations.
Next: The backlash directed at this actor was so bad he quit the business.
22. Hayden Christensen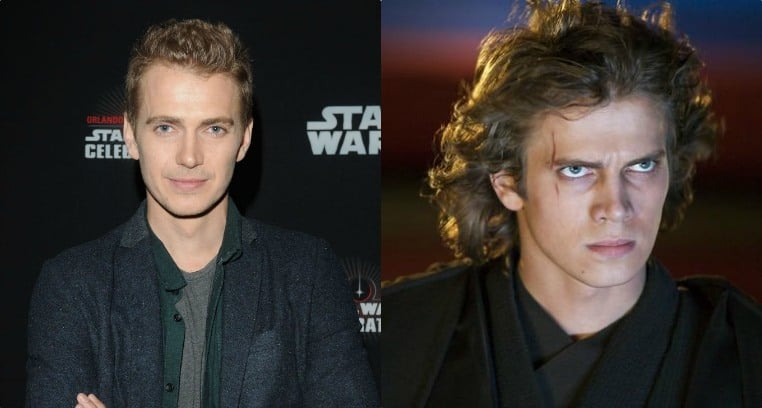 Why people hate him: He tainted the Star Wars franchise.
The actor played young Darth Vader, also known as Anakin Skywalker, in the prequels. Much of the fandom hates the movies, and a big reason is the actor's performance. Hayden Christensen came across as stoic and petulant. He was so hated that he quit acting for several years afterward.
Next: Bad acting will not win you any fans.

23. Brendan Fraser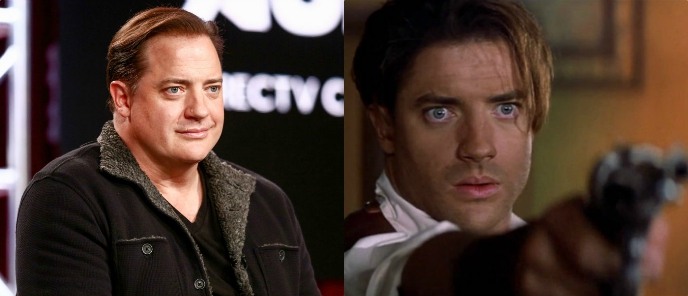 Why people hate him: He's a terrible actor.
The actor most notably starred in The Mummy franchise. But he has been out of the public eye for a while due to the mediocre success of his later movies. Although fans didn't turn out in hordes to see the actor's more recent work, some still root for his comeback.
Next: This filmmaker was accused of sexual misconduct by over 200 women.
24. James Toback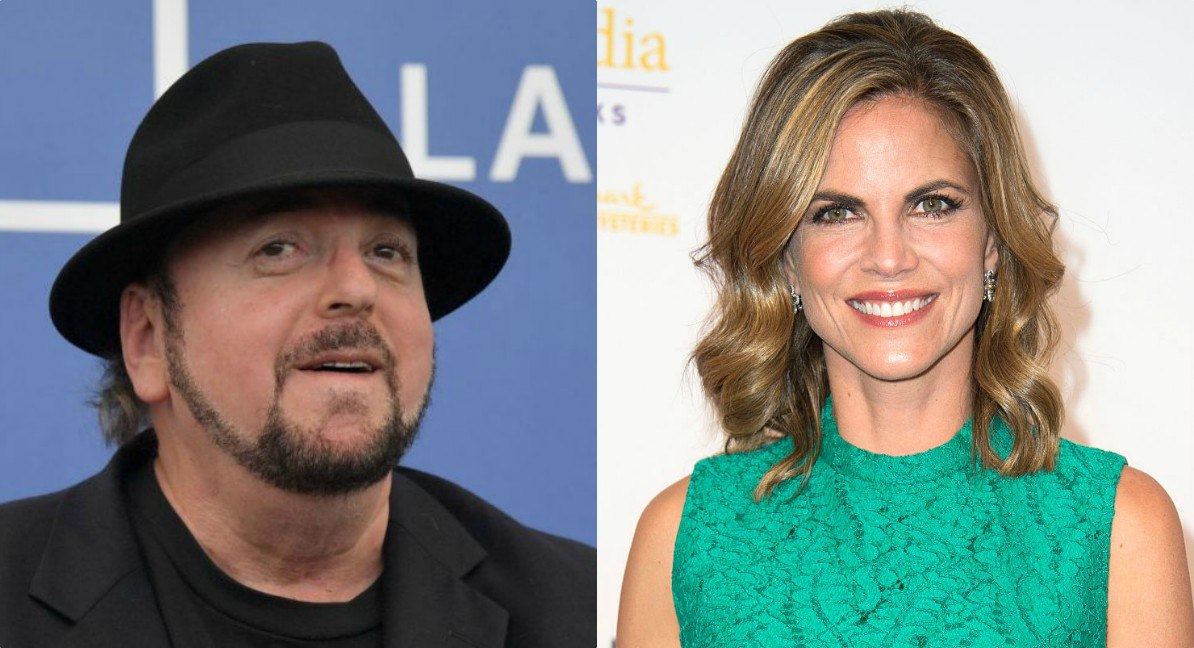 Why people hate him: He's used his position of power to sexually harass women throughout his entire career.
Don't these celebrities know their actions will catch up with them? Hollywood filmmaker James Toback faces allegations of sexual harassment and misconduct from more than 200 women, including Julianne Moore, Selma Blair, and Rachel McAdams. The Oscar winner adamantly denies it, saying these women are ganging up on him, even though many share similar stories of Toback rubbing up against them and masturbating in front of them.
Is he lying? We think Guardians of the Galaxy director James Gunn said it best on his Facebook in an essay he titled "Why I've Despised James Toback For Over 20 Years."
Next: This actor was rewarded with an Oscar despite sexual harassment allegations.
25. Casey Affleck
Why people hate him: He allegedly sexually harassed two female co-workers and then paid them off.
The Manchester by the Sea star wasn't a huge celebrity — he is largely known as Ben Affleck's younger brother. But during the 2017 Oscar race, many unflattering things came out about Casey Affleck.
Two women previously filed sexual harassment lawsuits against him. He avoided doing a lot of press during his Oscar run, but the news covered it and many people in Hollywood openly disapproved of his Oscar nomination. When he won an Academy Award for Best Actor, presenter Brie Larson notably refused to clap for him as a show of solidarity with the many who stood against him.
Next: This producer's despicable actions inspired a movement.
26. Harvey Weinstein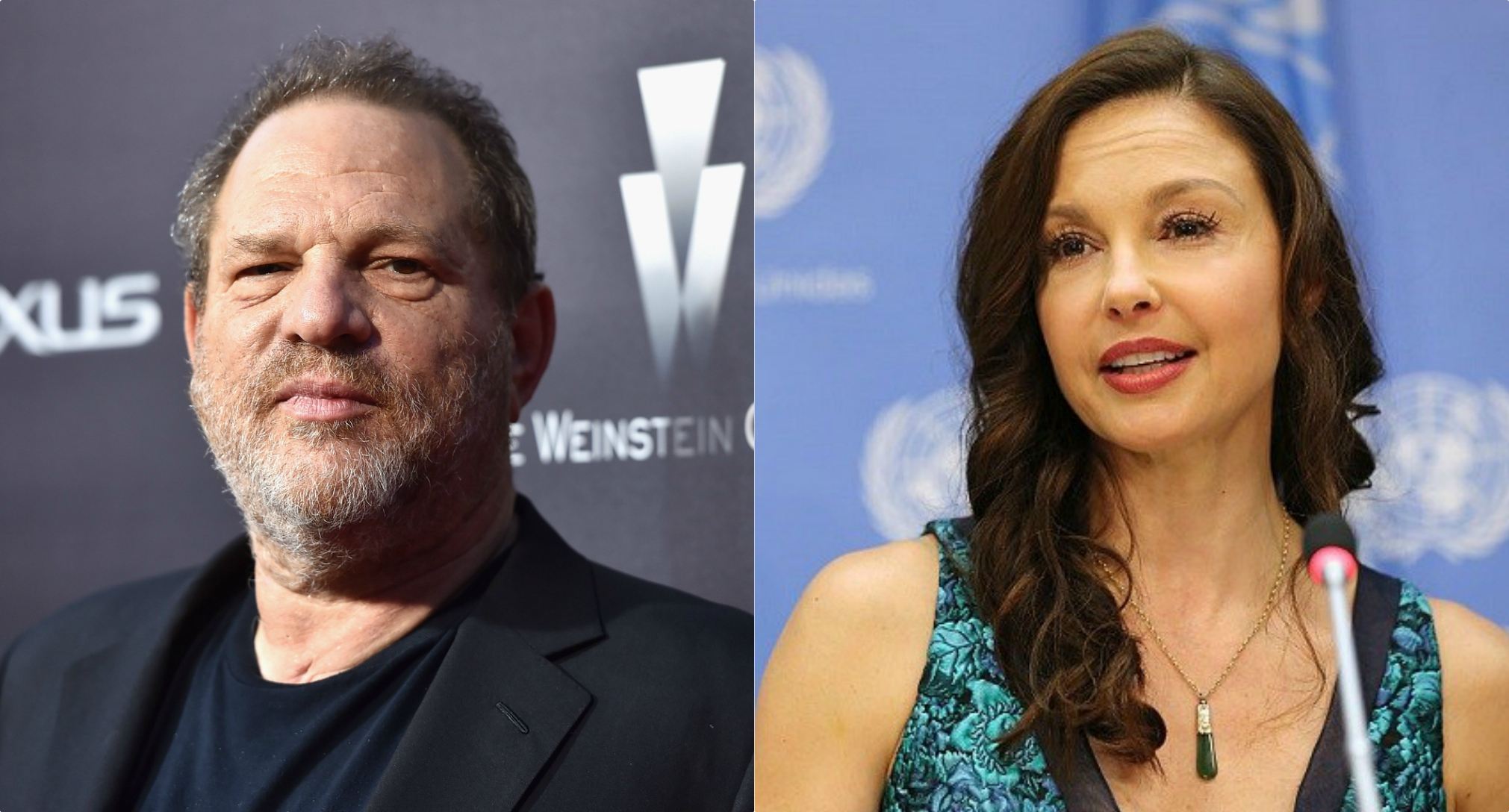 Why people hate him: He used his position of power to harass and assault actresses.
The former Hollywood mogul is in a bad place — for good reason. More than 50 actresses and producers reported sexual misconduct against the Oscar-winning producer. The list of women includes notable names like Gwyneth Paltrow, Rose McGowan, Angelina Jolie, Lena Headey, Heather Graham, and Kate Beckinsale.
The Weinstein Company fired him from his position as chairman, and he stepped down from the board amid additional pressure. However, Weinstein still owns 22% of The Weinstein Compan's stock.
Next: This comedian hasn't recovered his career.
27. Andy Dick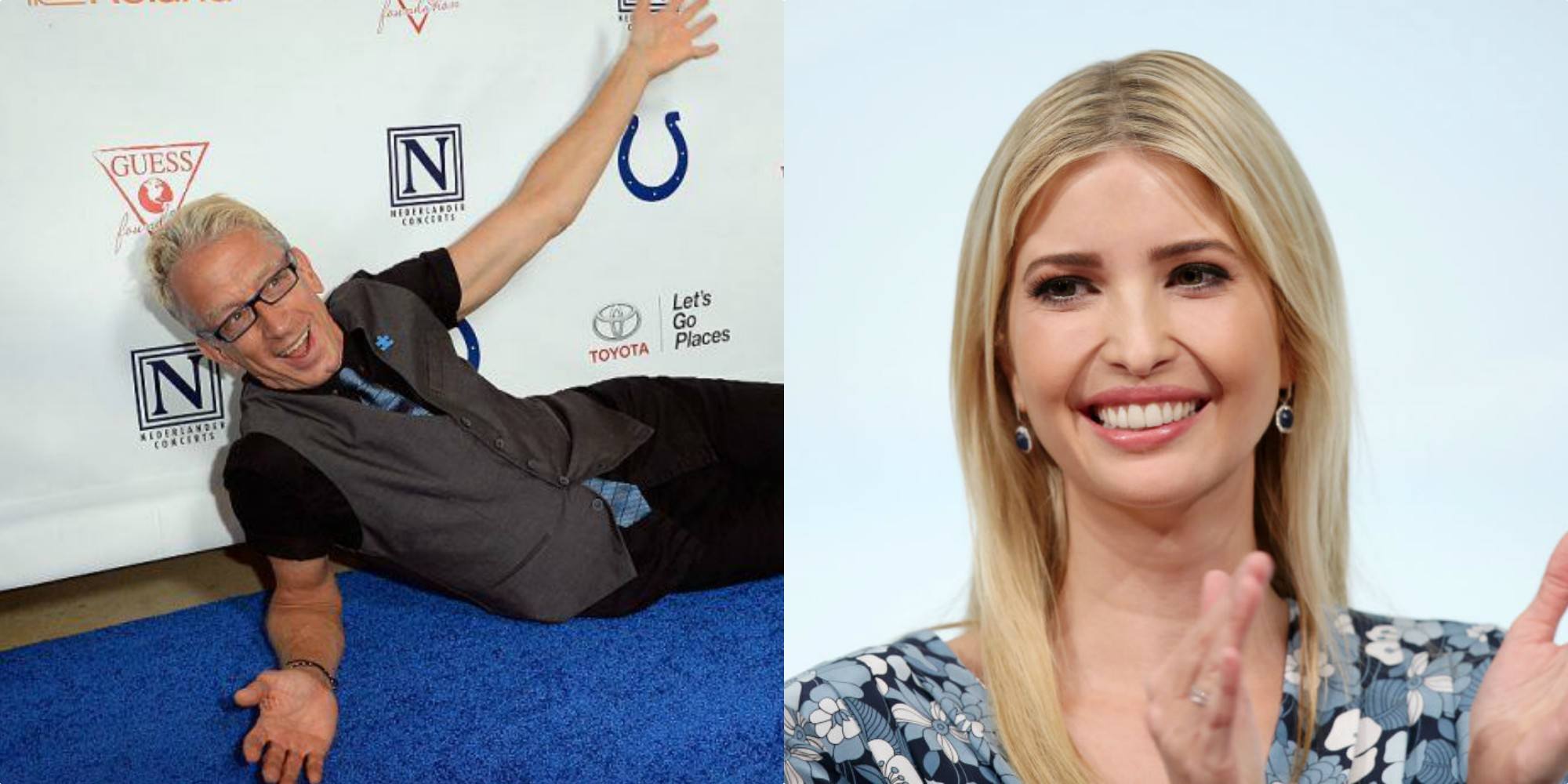 Why people hate him: He constantly gets in trouble for inappropriate remarks and actions.
The comedian appeared in wacky comedies like The Cable Guy and Road Trip, but no one really hears from him anymore. The big reason: a long list of legal problems, including an arrest for public nudity and a charge for sexual abuse. The actor got sober and became a spokesperson, but the public doesn't seem to want his comedy.
Next: There is no good reason to support this singer's career.
28. Chris Brown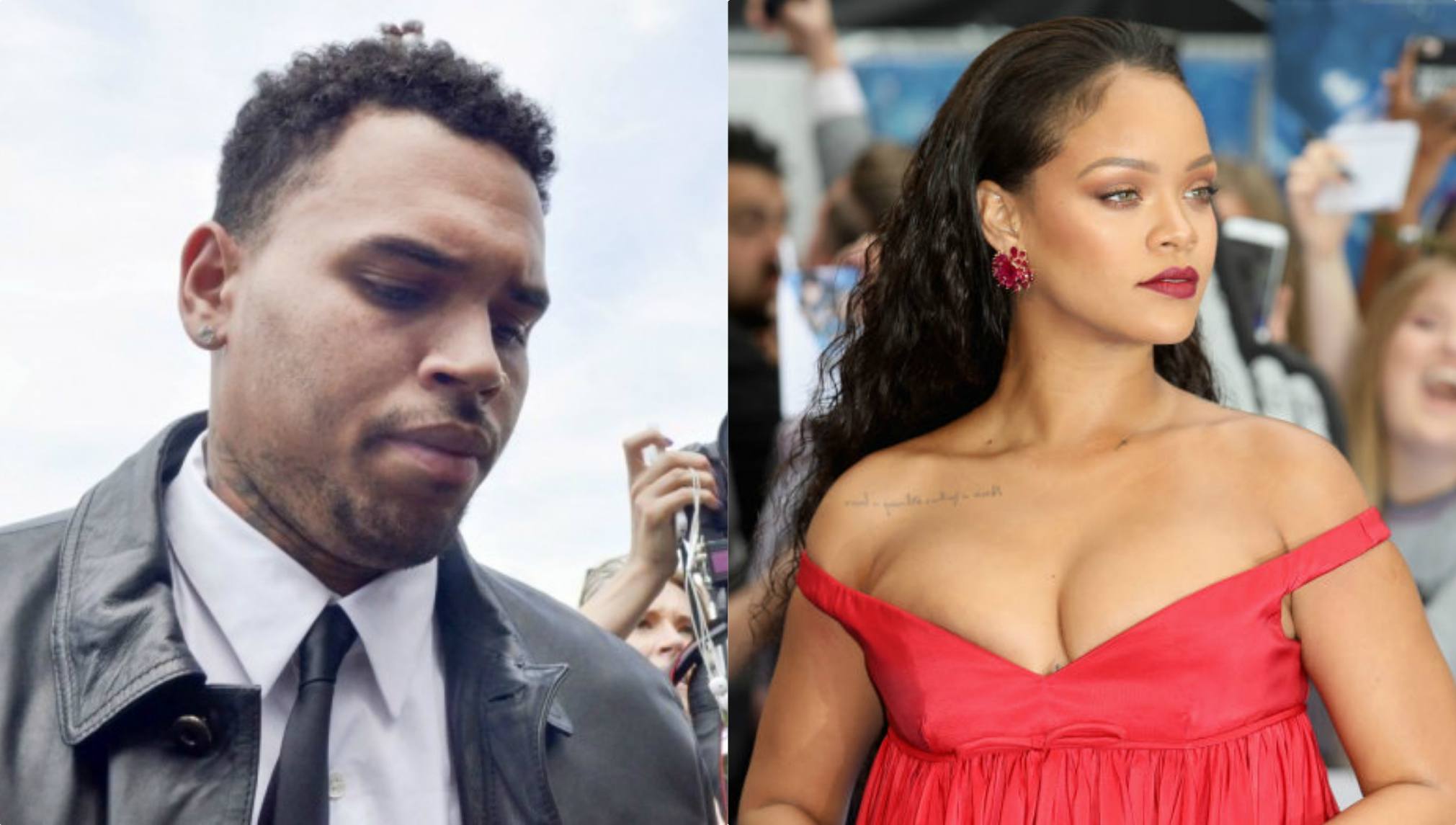 Why people hate him: He abused his girlfriend and shows little respect for others.
The singer flushed his promising career down the toilet after beating ex-girlfriend, Rihanna. Chris Brown walked away with a five-year probation and community service. However, he continued to spiral out of control. He broke a window after a tantrum on Good Morning America and got into a violent fight with Drake, reportedly over Rihanna.
Brown still somehow has a career due to some devoted fans. But no company will endorse him anymore, and most people recognize that he is an awful person. In 2016, he made fun of singer Kehlani for her suicide attempt.
Next: Everyone is sick and tired of this overexposed family.
29. The Kardashians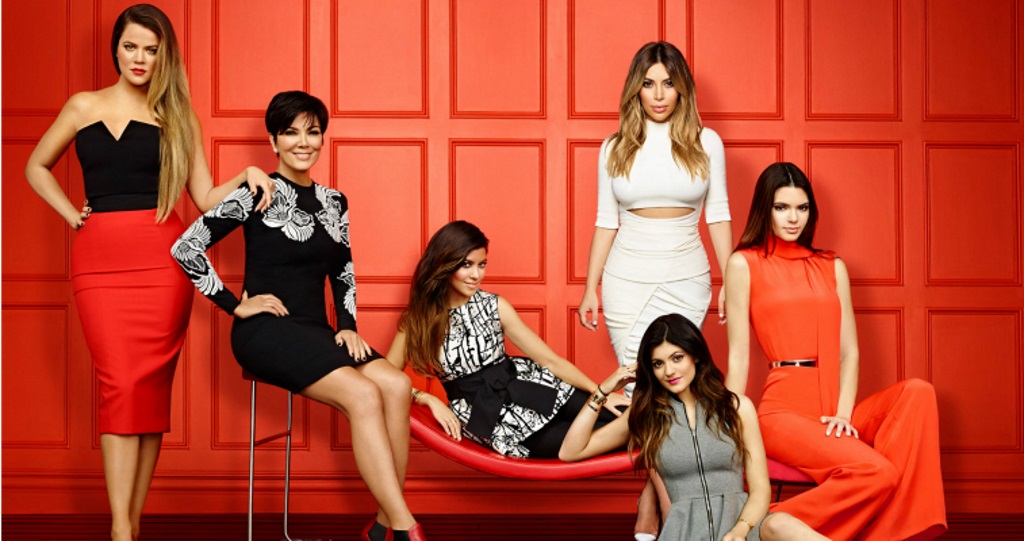 Why people hate them: People are sick of seeing their shows, companies, and faces everywhere.
The Kardashian phenomenon took years to make but seems like an overnight success. It started with Robert Kardashian's involvement in the O.J. Simpson case years ago. But the ladies returned to the limelight when Kim Kardashian's sex tape with Ray J released. Since then, the ladies have created many businesses and reality shows.
The hatred this family receives is mostly due to their overexposure. They garner headlines every week, and the public seems tired of it, yet they love it at the same time. This is the family America loves to hate.
Additional reporting by Nathanael Arnold and Ali Harrison.
Follow Nicole Weaver on Twitter @nikkibernice.
Check out The Cheat Sheet on Facebook!