The Roles That Made Tom Cruise a Hollywood Legend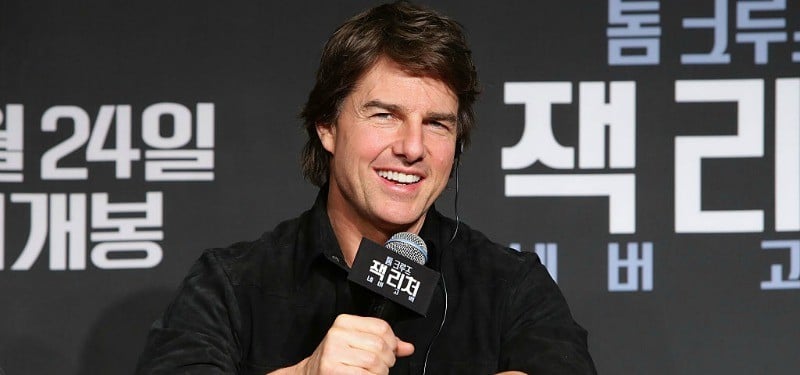 Tom Cruise has lived an interesting life in the public eye. After having spent more than half his life as an actor, he's built one of the most impressive and lucrative careers in Hollywood history. Since the 1980s, he's appeared in over 40 films, spanning nearly every popular genre. And he's done all of this, despite backlash due to his sometimes erratic behavior and controversial leadership within the Church of Scientology.
The 54-year-old New York native has the rare ability to seamlessly cross between big-budget popcorn flicks, tear-jerking romances and thought-provoking dramas. While it's hard to narrow down the highlights in Tom Cruise's memorable career, here are seven performances that made him the Hollywood icon that he is today.
1. Maverick — Top Gun (1986)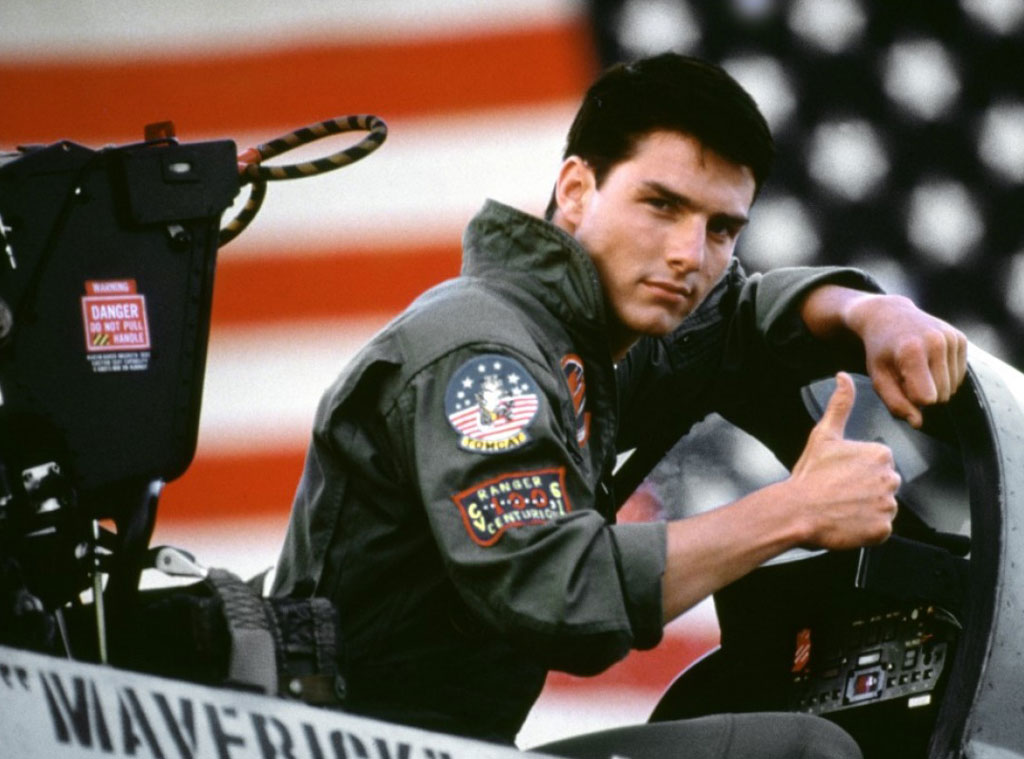 This drama, about a team of bold naval aviators, wasn't just a box office hit because of its exciting flying sequences and iconic soundtrack. Top Gun rides on Tom Cruise's incredible charisma in his portrayal of Pete "Maverick" Mitchell, a reckless pilot who has to learn to overcome numerous tragedies in his life.
While this wasn't Cruise's first starring role, Top Gun is in many ways the film that made him a movie star. Despite the film's emphasis on adrenaline-fueled action sequences, Cruise manages to make his character's journey engaging both in and out of the cockpit. That's because he proved that he could be an action star, a convincing dramatic actor, and a romantic lead. In the hands of a lesser actor, Maverick may have been a one-note character. But Cruise digs deeper, effectively showing how the protagonist's bravado is based not in arrogance, but in a deep-seated need to prove himself and live up to his father's legacy.
2. Charlie Babbitt — Rain Man (1988)
Rain Man is often cited for Dustin Hoffman's remarkable turn as the autistic Raymond Babbitt. But it also features one of Tom Cruise's best performances, as Ray's younger brother, Charlie. Rain Man follows the two brothers who take a road trip after their father's death and end up forming an incredible bond.
When we meet Charlie, he's an arrogant, selfish young man who resents his brother for earning the vast majority of their father's inheritance. But over the course of the film, Cruise convincingly transforms him into a caring, sensitive man who's learned a life's worth of lessons from his sibling. He plays the comedy in Charlie's exasperation with his brother's routines and rituals without ever going too over the top. And more importantly, he plays Charlie's later moments of emotional connection with Raymond with a subtle maturity that is absolutely key to Rain Man's success.
3. Ron Kovic — Born on the Fourth of July (1989)
This Vietnam-era drama marked a big departure for Tom Cruise, but it also helped him prove he's capable of turning in gritty performances. In Born on the Fourth of July, Cruise plays Ron Kovic, who enters the military as an idealistic patriot. After he's injured in combat and subsequently finds himself alienated from friends, family and fellow veterans at home, he becomes disillusioned.
Cruise carries Kovic through this brutal evolution, transforming him from a yes-man to a dissenting voice against the very war he was so eager to fight in. For his efforts, he deservedly won a Golden Globe and received his first Academy Award nomination for Best Actor.
4. Jerry — Jerry Maguire (1996)
He's a sports agent with incredible charisma and one serious problem: he's developed a conscience. That's the premise behind Jerry Maguire, the acclaimed sports comedy-drama that solidified Tom Cruise's presence as one of the best dramatic actors of his generation. Cruise plays the titular character, who has an existential crisis when he realizes the moral toll his business practices have taken on those around him. In the midst of reinventing his career and finding a new role as a husband and father figure, Jerry also starts to realize what's really important to him.
Cruise's performance as Jerry Maguire is pitch perfect — he captures his intensity, his magnetism, his despair, and his hopefulness without ever making it seem like he's performing. Cruise won a Golden Globe and earned another Oscar nomination for his performance in Jerry Maguire.

5. Frank T.J. Mackey — Magnolia (1999)
Tom Cruise is usually the star of the show. In Magnolia, he took on a much different role — one of many supporting parts in a large ensemble — and also turned in one of the best performances of his career.
Frank T.J. Mackey is an adrenaline-fueled motivational speaker trying desperately to run from his troubled past. His story is interwoven with many other characters, and through those interactions, the hyper-masculine shell he's built around himself starts to crack.
In Magnolia, Tom Cruise makes Mackey both cocky and vulnerable, abrasive, and yet somehow likeable. And in the end, even if you don't like Mackey, you can't help but feel some sympathy for how his life has played out. Cruise won the Golden Globe for Best Supporting Actor for his work in Magnolia.
Check out Entertainment Cheat Sheet on Facebook!