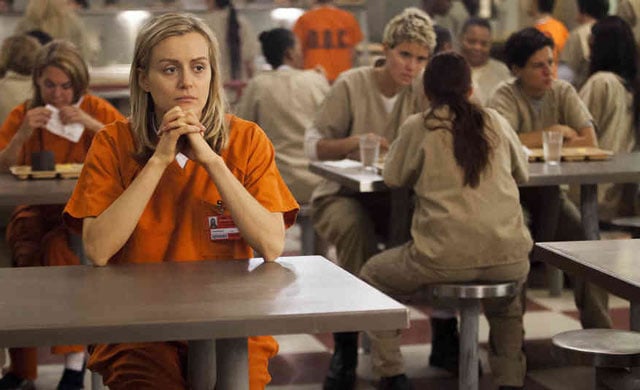 Here's a list of five big TV shows that are wrapping up seasons in June, as well as three big premieres to help deal with the inevitable summer TV dead zone.
Inside Amy Schumer
Raunchy comedian Amy Schumer will wrap up the second season of her show Tuesday, June 3 on Comedy Central with an episode entitled "Slut Shaming" in which she prepares for intercourse and deals with the fact that her boyfriend's sexual orientation is changing. The sketch comedy show explores issues mostly related to sex and relationships through skits, stand-up comedy, and interviews Amy performs on the street. NPR had this to say of the comedian: "She's a smart aleck who talks about sex with the kind of explicit glee usually reserved for the guys."
Orange Is the New Black
The second season of the critically acclaimed women's prison drama will premiere in its entirety on Netflix Friday, June 6, likely triggering a flood of binge-watching as fans are eager to find out what's going to happen to the incarcerated Piper, her fiancée Larry, her lover Alex, and all the other inmates at Litchfield. The show has been praised for some of the best representations of women and sexual identity portrayed on television. The show's creator Jenji Kohan, who is also responsible for the Showtime dark comedy Weeds, promised for season two more sex, further exploration of the characters aside from the main love triangle, and that Laura Prepon will appear in most of the second season despite rumors that she wasn't returning to the series.