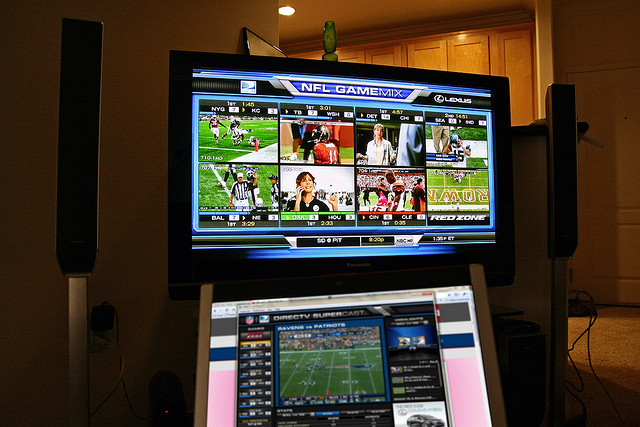 DirecTV (NASDAQ:DTV) is poised to secure another exclusive deal with the National Football League for its popular sports package, NFL Sunday Ticket, but neither party has yet to confirm the agreement, Bloomberg reports.
According to the news service, DirecTV has enjoyed offering the out-of-market sports package that broadcasts NFL regular season games unavailable on local affiliates for almost 20 years, but its $4 billion contract with the league expires at the end of 2014, and many new suitors are interested in acquiring the rights to the programming.

Carrying NFL Sunday Ticket is crucially important to DirecTV's business. Not only has the El Segundo, California-based company long been the provider of the popular package, it now also faces increased competition in the pay-TV arena.