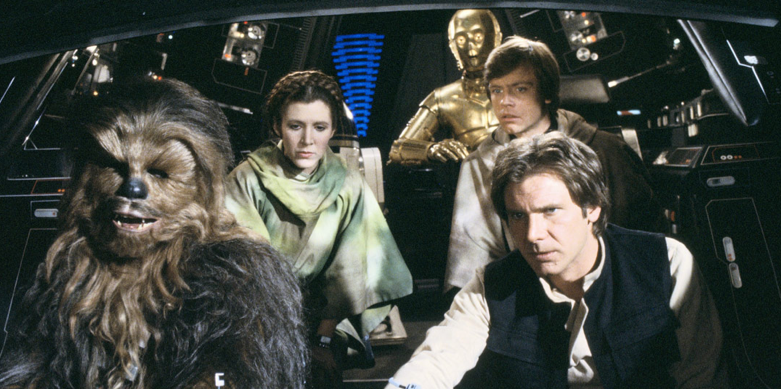 According to Deadline, Rian Johnson, the highly celebrated indie filmmaker behind Looper and Brick, will be directing Star Wars episodes VIII and IV.
The latest in a series of increasingly exciting announcements regarding Star Wars, the news that Johnson will helm not one but two movies is, thus far, the best news Star Wars fans have yet received. With all due respect to Gareth Edwards, Josh Tank, and somewhat less respect to J.J. Abrams (just kidding — he's alright, sometimes), Johnson is the most daring and singular talent to join the franchise — maybe ever. He's certainly the first director who genuinely qualifies as unique to helm a Star Wars movie.
We recently spent a lot of words telling you why Johnson's direction helped make Breaking Bad's "Ozymandias" the best episode in the whole heralded series, and one can safely assume that, if given creative freedom, Johnson can do great things with the Star Wars franchise.
As a visual stylist, Johnson mixes lucid dream atmosphere and a nebulous depiction of time and place to create his singular films. Brick (2005) channeled Raymond Chandler and Dashiell Hammett with its hardboiled dialogue spit with restrained ferocity by high school students. With Joseph Gordon-Levitt giving the first truly stand-out performance in his still young career, the small, tight little indie flick packed a hell of a lot of wallop with restricted resources. Each line is either a hook or a jab, and the verbal blows bruise. Throwing around words like clenched fists, Johnson's characters seem to inhabit a moment that doesn't exist — the gloaming of a dream. Wreathed by rows of lockers, JGL and co. have to juggle homework and homicide while navigating the dangerous, esoteric world conjured by Johnson.