The 66th Primetime Emmy Awards are almost upon us. Monday, August 25, the talented casts and crews of some of television's best programs will learn whether they've earned a spot in history. While dozens of awards are given out, arguably one of the most important is the one given to a drama series. This year, there are six deserving shows nominated. But only one can win.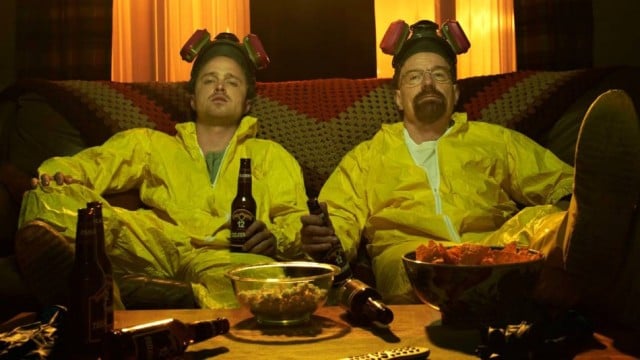 Breaking Bad (AMC)
What happens when the man you least expect to become a drug kingpin starts making meth in an RV? Six glorious seasons of jaw-dropping, pulse-pounding, heartbreaking drama. That's what we got with Breaking Bad. After this crime thriller wrapped up last fall, many TV critics had already named it one of television's best series ever. Will the Academy of Television Arts & Sciences agree?
Why it could win: Emmy voters love to celebrate successful series at the end of their run, and Breaking Bad went out on a high note.
Will it win? Almost certainly — unless Emmy voters decide that last year's Outstanding Drama trophy was enough for Vince Gilligan and crew.