Will 'Frozen' Director's 'A Wrinkle in Time' Be Another Disney Win?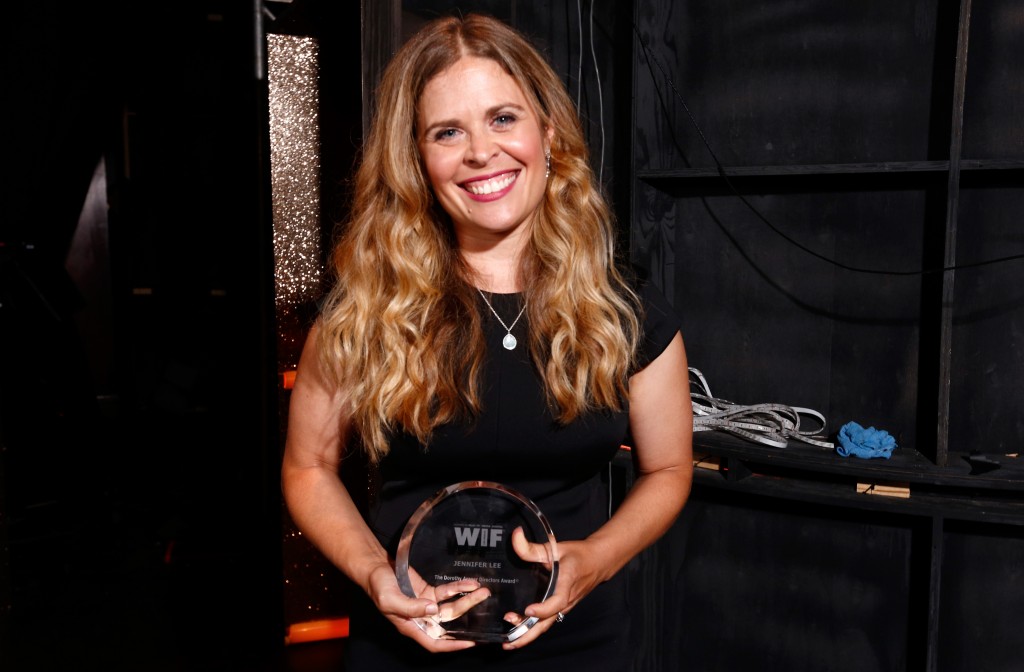 Jennifer Lee, the writer and co-director of the animated smash hit Frozen, has officially signed on to her next big project. According to Variety, Lee is once again teaming up with Disney to adapt Madeleine L'Engle's A Wrinkle in Time to the big screen.
The novel, first published in 1962, was reportedly one of Lee's favorite books as a child. Per Variety, Disney executives were impressed by her approach to the project, which apparently amps up the sci-fi elements of the book.
L'Engle's A Wrinkle in Time follows the story of Margaret "Meg" Murry, a young girl who recruits the help of her little brother to try and find their father, a government scientist that goes missing after working on a mysterious project. The book, which won a Newberry Medal, was written between 1959 and 1960 and was rejected by around 26 publishers before finally getting picked up. It's now the first in a series of books the author wrote surrounding the main families — the Murrys and the O'Keefes — including A Wind in the Door, A Swiftly Tilting Planet, and Many Waters. The collections remain some of L'Engle's most famous works of her extensive writing career.
A film adaptation of the book was first announced back in 2010, with Jeff Stockwell (Bridge to Terabithia) initially attached to work on the screenplay. With Lee now working on her version of the adaptation, the studio has also hired producers Jim Whitaker (The Odd Life of Timothy Green) and Catherine Hand (who worked on ABC's TV movie version of A Wrinkle in Time in 2003.) No director is on board yet.
Lee's adaptation of the beloved children's book will reportedly "emphasize a strong female-driven narrative," which doesn't come as too much of a surprise given that Frozen also received high praise for its empowering portrayal of female characters. But while A Wrinkle in Time was published long before anyone ever heard "Let it Go," there are also other similarities between the two stories as well. Like the Disney film, the book is really more a story about family than anything else, with Meg and her brother, Charles, setting out together on a complicated mission to reunite with their dad. While a love interest for protagonist Meg does come into play, it's not the main focus of the book, as is the case with Frozen's Anna and Kristoff.
Given the several parallels between the two stories, it seems as if Lee could be making the perfect next step with her decision to adapt A Wrinkle in Time. Still, she has a lot to live up to after Frozen's hugely successful run, during which the film grossed nearly $1.3 billion and earned the title of the highest grossing animated flick of all time.
Lee will reportedly work on the adaptation while continuing to work and participate in active projects for the same Disney division that developed Frozen. As of now, the project is still only in its early stages, but it seems to have definite potential should it continue heading in the right direction.
[mediagraph-partner content_url="8486264a437fe65e7f9c63ac"][/mediagraph]
More From Entertainment Cheat Sheet:
Want more great content like this? Sign up here to receive the best of Cheat Sheet delivered daily. No spam; just tailored content straight to your inbox.