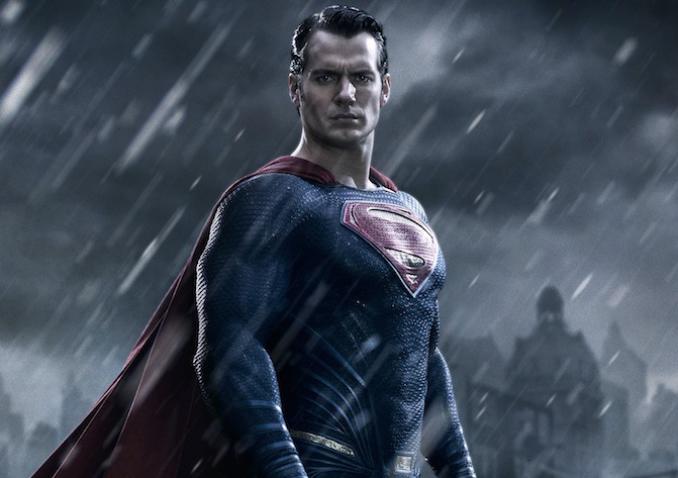 If you were wondering why the filmmakers behind Batman v Superman: Dawn of Justice chose "v" instead of "vs" in the upcoming sequel to Man of Steel, it appears that the decision is more than cosmetic — that is, if you believe director Zack Snyder's latest comments in an interview with USA Today.
"Suffice it to say there is a 'v' in between their names," Snyder said, explaining that the small change is a way "to keep it from being a straight 'versus' movie, even in the most subtle way."
Coinciding with the USA Today interview was a new image of Henry Cavill's Superman that was tweeted by Warner Bros. But unlike previous speculation that Batman might share much more of the limelight this time around, the image still focused solely on Superman and kept the caped crusader absent. That isn't to say that Ben Affleck's Batman won't be featured prominently in a film that was not so long ago tentatively titled Man of Steel 2 — it just means that Snyder and Warner Bros. aren't forcing the issue.
"I was in no rush to put Batman in the movie," Snyder tells USA Today, "but on the other hand, it seemed organic the way our story was unfolding to start to feather him in." Snyder, who had had hopes of putting Frank Miller's seminole comic book The Dark Knight Returns to the big screen — in which Batman is far older than most cinematic iterations and comes out of retirement — also explains that what we'll see from Batman's mythology will feel fresh despite Christopher Nolan's The Dark Knight trilogy. Additionally, Snyder explains, "it's cooler to see a crusty old Batman beating the snot out of guys."