'Zoolander 2′: Everything We Know So Far and More
Since it came out in 2001, Zoolander has been everyone's favorite quote-along comedy. It's a movie jam-packed with one-liners and memorable jokes, and to this day is still fun to watch for the fifth, tenth, and even fifteenth time. It's hard to believe it's been almost a decade and a half since its release, especially with much of the humor still holding up today for modern audiences. It makes it seem that much stranger that in a culture obsessed with sequels and reboots, that it's taken as long as it has for Zoolander 2 to makes it way into theaters.
So what do we know far? Thanks to the full-length trailer (above), the answer is "quite a bit." In just over 2 and a half minutes, we're given key details into the plot, characters new and old, and of course the token celebrity appearances. Here's everything you need to know, before Zoolander 2 releases February 12, 2016.
1. Ben Stiller and Owen Wilson are returning as Derek Zoolander and Hansel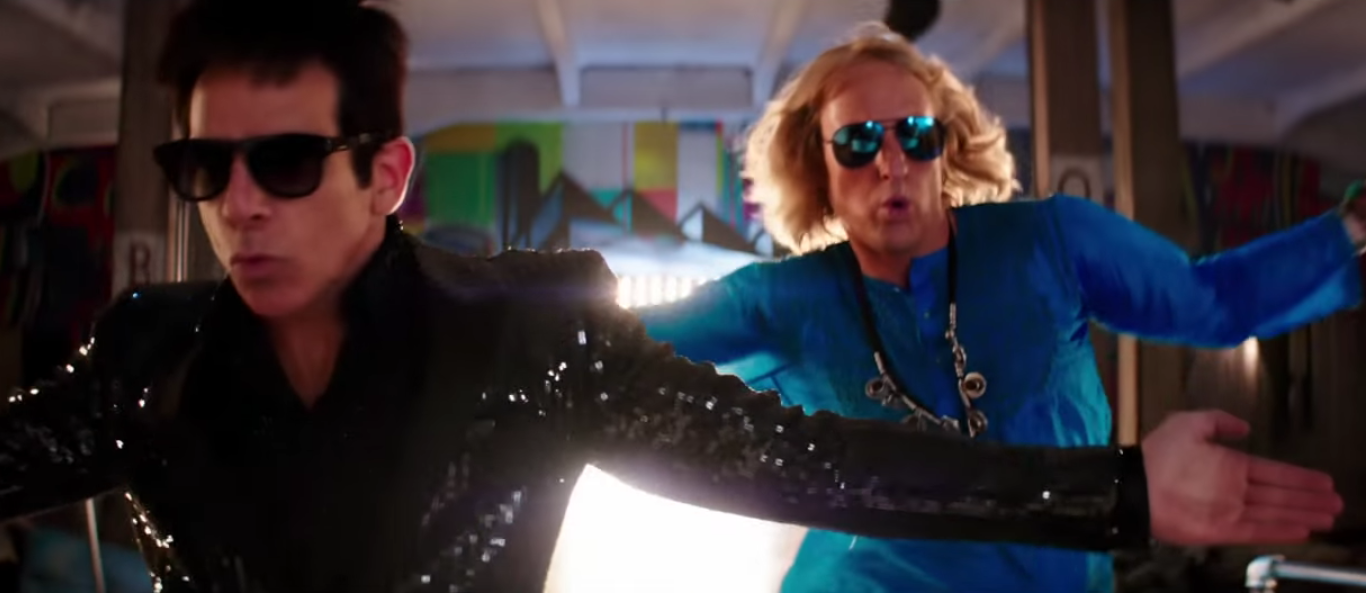 It should come as no surprise that both our favorite characters from the original Zoolander are coming back to reprise their roles. Early details on the story tell us that Zoolander and Hansel begin the movie as afterthoughts that nobody recognizes anymore, a stark difference from the superstar status they previously possessed. Thrown back into the world of international modeling as undercover agents, they'll look to stop a dastardly plot involving the assassination of a whole host of familiar faces (more on that soon).
2. The timeline will jump forward the requisite 15 years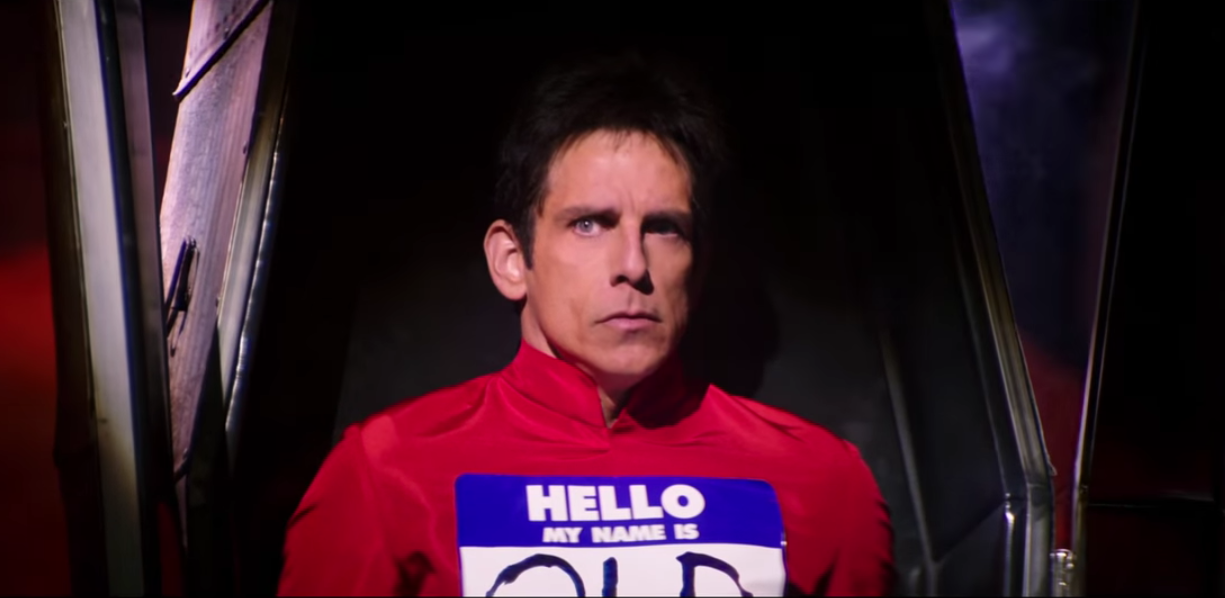 By the time Zoolander 2 comes out, it'll have been 15 years since the original film debuted. From everything we're hearing, the new movie will reflect that time jump accordingly, also setting its story the same amount of time in the future. It'll be odd seeing characters who didn't understand the idea of files in a computer time-jumped into the full-fledged age of technology we have today (they have files in smart phones now for Christ's sake). Despite that, we'll also get to see what's become of many of our most beloved characters in the time we haven't seen them. More specifically, the trailer tells us that Derek and Hansel have aged right out of their prime, treated more as jokes than models at the top of their respective games.
3. No, you're not taking crazy pills. Mugatu is back.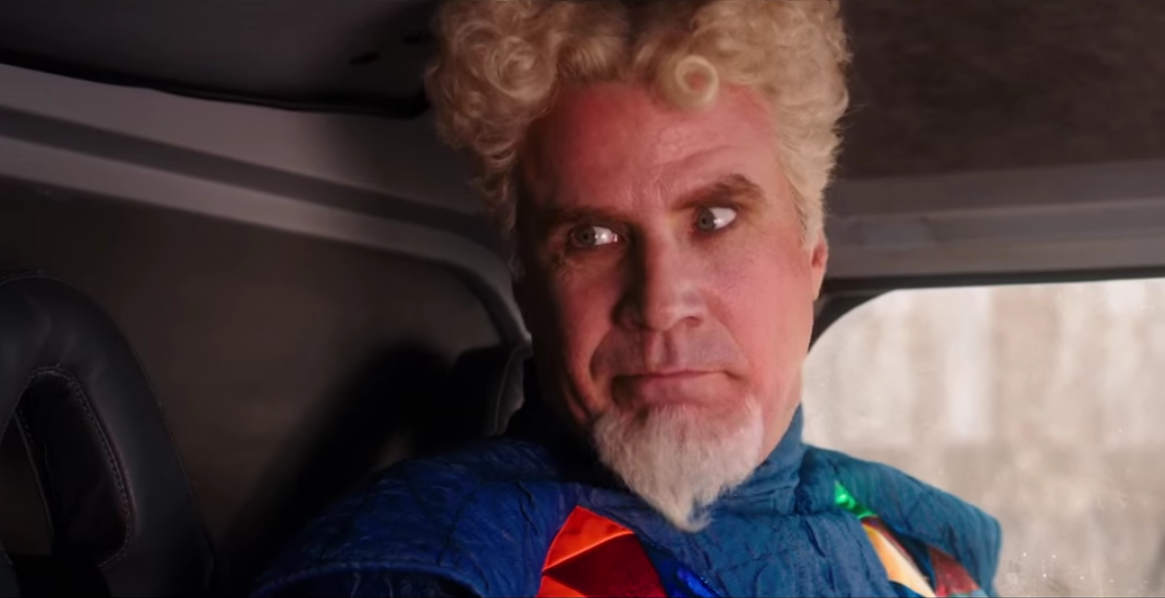 Will Ferrell's performance as supervillain fashion designer Mugatu was without a doubt the highlight of Zoolander. Knowing this, Stiller and friends likely knew that a sequel sans Mugatu wasn't a sequel worth having. We're certain they ran up against a fair amount of challenges, given Ferrell's rise to stardom over the last 15 years. Clearly they must have pitched him well though, since he'll be returning to the role that many of still remember him for today. For the sequel, Mugatu is freshly released from prison, ready to terrorize the world once again.
4. A cast of celebrities and comedy stars will once again lend their support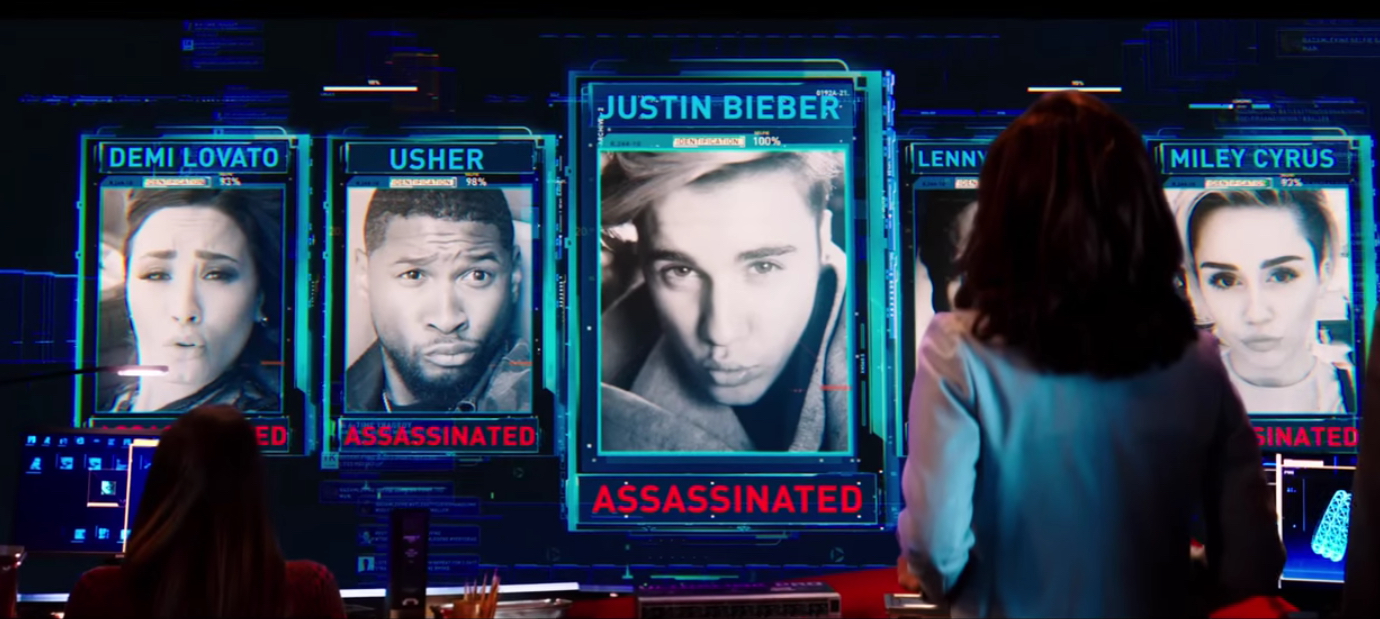 Zoolander is something of a time capsule when it comes to the celebrities that appeared. In it, we saw guests like Garry Shandling, Lance Bass, Fabio, and Billy Zane, all stars of the late 90s/early 00s. It would appear as though they've updated the roster for Zoolander 2 accordingly, bringing in a whole new, up-to-date cast of guest stars. Per IMDb's credited cast listing, we have: Olivia Munn, Kristen Wiig, Penélope Cruz, Kim Kardashian, Kanye West, Justin Bieber, Fred Armisen, and of course, Billy Zane again. Not all of these stars will play themselves, but it's clear they're pulling out the big guns this time around.
This time around, the story lends itself directly to each cameo: Someone is killing off "the world's most beautiful people," each dying with Zoolander's trademark "Blue Steel" on their faces. It's up to Derek and Hansel to figure out who's behind the plot (probably Mugatu), working with Penelope Cruz's character, INTERPOL agent Montana Grosso.
5. Ben Stiller is back to direct, with a brand new screenwriter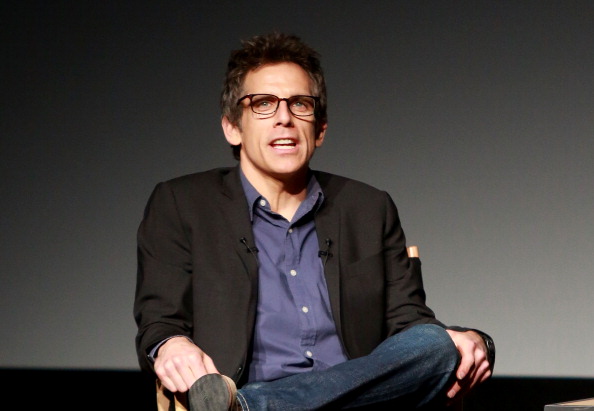 Many may have forgotten that Ben Stiller was the director behind the original Zoolander, as well as one of the co-writers along with SNL writing room vet Drake Sather and John Hamburg (I Love You Man). The creative team is switching up slightly for the sequel, with the screenplay currently credited to just one writer, Justin Theroux (Tropic Thunder, Iron Man 2). Obviously Stiller likely had a fair amount of input over the writing side of things since it's largely his project, but Theroux is basically a newcomer to the world of Zoolander. Now we wait to see if he has what it takes to bring our favorite male model back for round two.
Follow Nick on Twitter @NickNorthwest
More from Entertainment Cheat Sheet:
Want more great content like this? Sign up here to receive the best of Cheat Sheet delivered daily. No spam; just tailored content straight to your inbox.